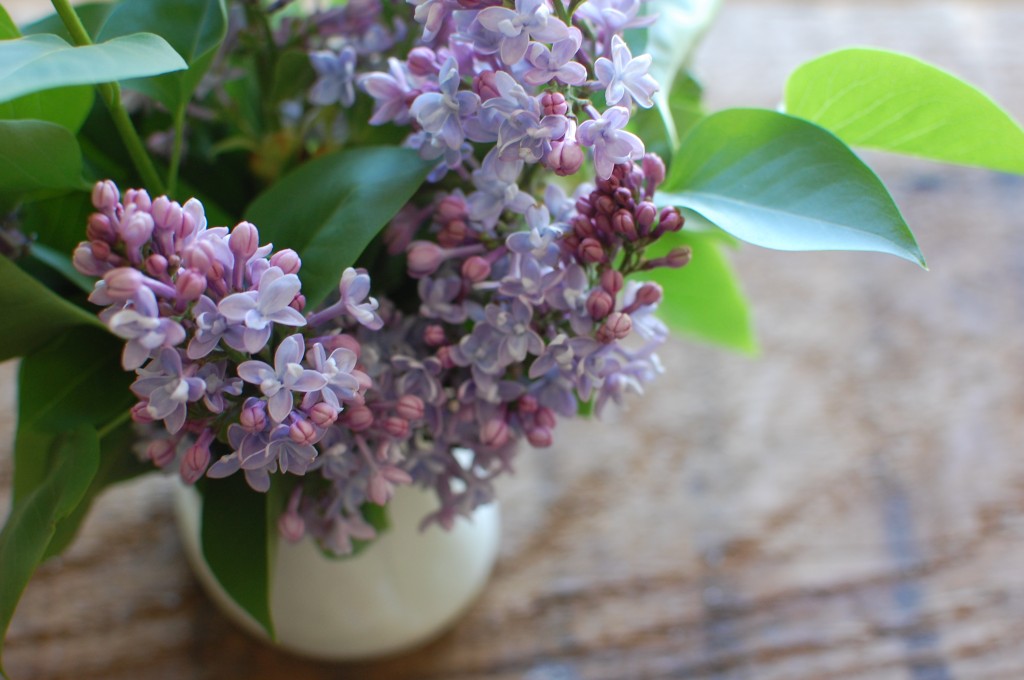 Oh, the city.
Just after we last spoke, I was on the train, then catapulting into Grand Central, a quick stop into Posman Books to hug Anna, and then I had 20 minutes to find the right building, the right entrance, and the right floor for Martha Stewart radio. If I have ever visited you or you have wandered an unknown city with me, you know that I have a horrendous sense of direction. Even though I once did live in New York for a few months of tumult and debauchery (me, age 17), I am always lost all of the time. So Anna points me in the right direction and I am off, and then there I am, exactly in the right place, early.
Thirty-sixth floor, ears popping from the height, I stand until someone takes pity on me and asks me where I should be. I am ushered into a leather chair, where for 15 hilarious minutes, I watch endless girls in their early twenties running (and I really mean running) in very high heels through the halls of sirius xm radio, all with bunches of papers in each hand. It never seems that anyone is going anywhere–really just running back and forth, sort of like how people pretend to check their phones just to make it look like they have something to do. I'm sure, in this case, that they are doing plenty, it is just that they kept disappearing and coming back, disappearing and coming back, all in impossible shoes.
All the while, Cindy Lauper is playing LOUD, and then a bookish man in his sixties takes the seat next to me. We sit there, together, watching the girls in their shoes. At one point, a man emerges from one of the hallways. He is tall, thin, tan, aging, and looks like someone who Bill Nighy would play. He has a younger version of himself following him around. They have the same glasses and tan and unbuttoned shirt, and there are several girls with shoes herding him through the hallway. He poses for a photo. He signs an autograph. Bookish man next to me catches my eye for the first time, eyebrows raised in a question, faintly mouthing the words, "Do you know…?" He doesn't have to finish. We are all of the sudden partners here. "No idea." I mouth back.
A minute before I am supposed to be on, I am whisked away from my leather chair by a woman in far more sensible shoes than the others. We walk through the hallway, and on either side, there are sound-proof glass cubicles, each occupied by ranters, interviewers, and interviewees. "There's Sandra Bernhardt!" the woman tells me, and she pulls me faster through the hallway. Then I am there, in my cubicle, and Melissa Clark is reading the show and station identification. We've never met, but I've cooked with her and her recipes so much that I almost forget that. She has taught me about Mediterranean couscous and artichokes and flageolet. And so we say hello, and then, throat dry, just remembering I should probably be nervous, we talk. Live, on the radio.
I'm not quite sure what we talked about. I think there was some ricotta in there, and a fair amount of yogurt? I remember whey and facials. I've gotten so many nice notes from people who heard the radio spot (thank you!), so I know we must have talked about something! But really (of course), Melissa was so lovely, I just wanted to sit there and talk to her about yogurt makers forever.
My forever was twenty minutes, and then I was whisked out again as quickly as it had all started. Before I knew it I was back out on the street, walking determinedly, because that's what happens in New York. I walked and walked and walked, and then there I was, at the green market in Union Square. (Incidentally, this market always seems to be there, and I always end up walking into it.)
There, in the center, was a woman selling lilacs.
I picked them up before I even asked her how much they were, and then my nose was in them, and I couldn't let them go. I bought them, and, clutching those flowers, stepped onto the subway.
A woman followed me on. Older, wrinkled like a raisin, in a lovely long coat and hat. She was whispering to herself as we got on the train, and as soon as I found my spot, standing, holding the metal pole with one hand and the lilacs in the other, I heard her start to preach.
There were sighs and mumblings of disappointment all over the train. But I stood there, listening to the tones of her words, and they sounded like the call to prayer that blares over the loudspeaker in Turkey and Morocco. I love that sound. I've never been called to the Muslim faith (nor Christian, for that matter), but those low tones of chanting that somehow this old woman shared with those anonymous Turkish men–they make my heart beat faster and my breath come deeper. I kept my nose in the lilacs, and I listened to the woman and her Hallelujahs, and I felt charmed to have walked on to this exact car, this exact Q train.
Then, Brooklyn, delivering the lilacs to Luke and India, kisses to her girls, and then we walked to dinner to meet Andrea (oh, Andrea of the beautiful visions!) for dinner, and wine, and more wine at Roman's. Ice cream at a sidewalk table with Emily. And then I walked back through Fort Greene, late, looking for Luke and India's, lost again.
My phone was dead from the expanse of the day, and, after walking several blocks in what I was sure was the wrong direction, I intercepted a woman stepping out of a cab, and asked her if she knew where I was going. She smiled–she was going that way, and so we walked in the late night, meeting each other. She was a journalist–now working in publicity at the Wall Street Journal. I told her I wrote about food, and she told me that she knows Tamar Adler's brother. Then I was home, and with a wave, she pointed me in the right direction.
Someday I might have a harder time finding someone to point me in the right direction, and then I will improve my inner compass. Until then, I will keep making friends, lost on the street. It feeds the optimist in me.
The next day, I found lunch. I waffled around between all of your wonderful recommendations, and then, as I hadn't yet made it out of Brooklyn, I sat at the counter at Diner in Williamsburg. I had a salad with dandelion greens, pickled rhubarb, fiddle heads, and smoked chicken (brooklyn, after all), and Neal, the guy behind the counter, talked to me about how much he loved vegetables as a child. This album was playing, which made me feel 20, and then I had beef carpaccio with roasted radishes, which was one of the best things I have eaten in a long time. I paid my bill and Neal gave me a paper bag.
"Chocolate cake. For your next step."
The cake was dinner, eaten with a plastic fork on the train. And then I came home, late, and I peeled the city off of me and slept between Joey and the window. In the morning, the girls chanted my name, and they crawled into bed on either side.
Oh, the city.
And now I am home, where lilacs are free and just starting to bloom. Sending warm wishes for the rest of your weekend. Also, a weekend mix, courtesy of Joey! Playlist is here, download here.