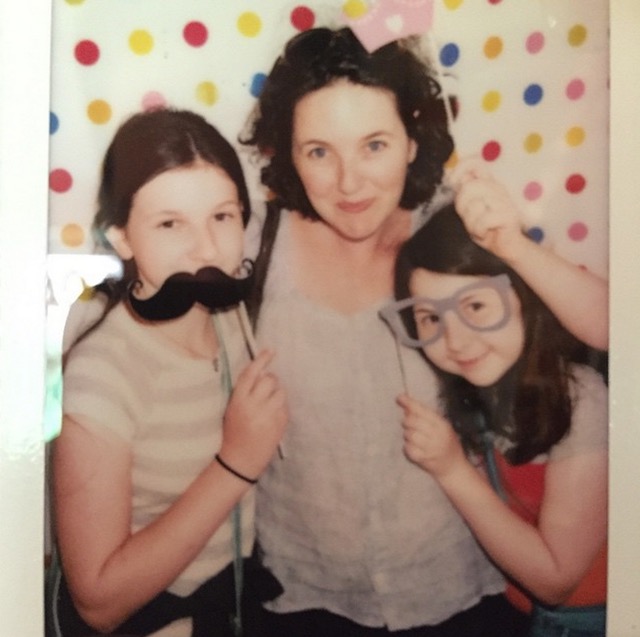 I'm Alana Chernila. I'm mostly a cookbook author, but I'm also a dinner wrangler, mother to two amazing humans, wife to an artistic preschool teacher, farmers' market worker, recovering politician, a writer, a teacher of all-things-yogurt, and an undercover Berkshires ambassador.
I'm a graduate of St. John's College in Santa Fe, which means I know a little ancient Greek and Quantum Theory, but also that I crave green chile nearly every day of the year.
I'm the author of three books: The Homemade Pantry: 101 Foods You Can Stop Buying and Start Making, The Homemade Kitchen: Recipes for Cooking With Pleasure, and Eating From the Ground Up: Recipes for Simple Perfect Vegetables (out February 2018), all published by Clarkson Potter. I've also written for Martha Stewart Living magazine, Taproot, Food52.com, and many other online and print periodicals. You can also find me on Craftsy, where I teach an online class about how to start making all sorts of foods from scratch including nut butters, granola bars, and my personal favorite, yogurt.
This site is a journal where I write about recipes, kids, marriage, politics, road food, the writing process, and whatever else might make an appearance in my day. You'll find a combination of my own recipes and those from books and websites that inspire me.
Thanks so much for visiting, and please say hello! I love hearing from you in the comments, or you can also email me directly at:
Alanachernila[at]gmail[dot]com
Full disclosure: I am an Amazon affiliate. Sometimes, I link to Amazon, and sometimes I link to other sources, in the case of Amazon, I do get a tiny cut of the money you spend there when you click through. It helps me keep this site afloat–thank you!