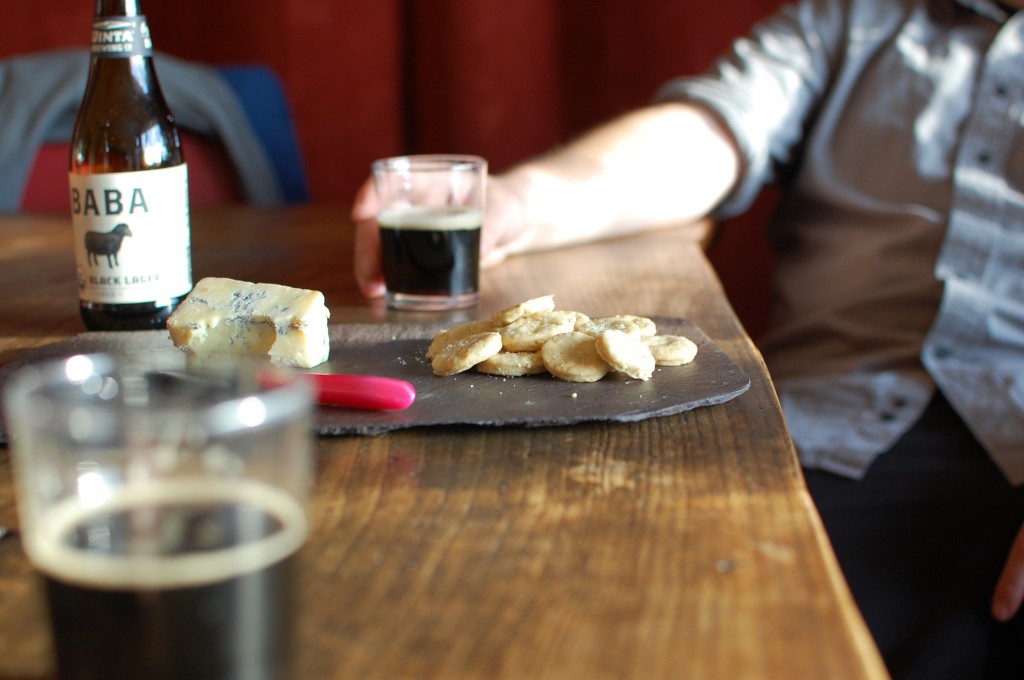 "What is the one food that will change people's lives when they start making it at home?"
I've been getting this question a lot, and I still pause and stumble over it. I just don't quite have a clean answer.
My best answer is butter. It's quick, it works every time, and it will wow anyone in the house. And although you might not end up wanting to make all of your own butter (and I don't!), it seems to be a good gateway food that gets people wanting to make other foods at home. Butter is an inspiration. And it's butter. You can't go wrong.
Beyond that, each person seems to have their own life-changing food they make at home. For some, bread is a revelation. Or maybe it's condiments–the whisking of the mayonnaise changes it all. I've got a few of these: granola bars, yogurt, ricotta. And then there are crackers.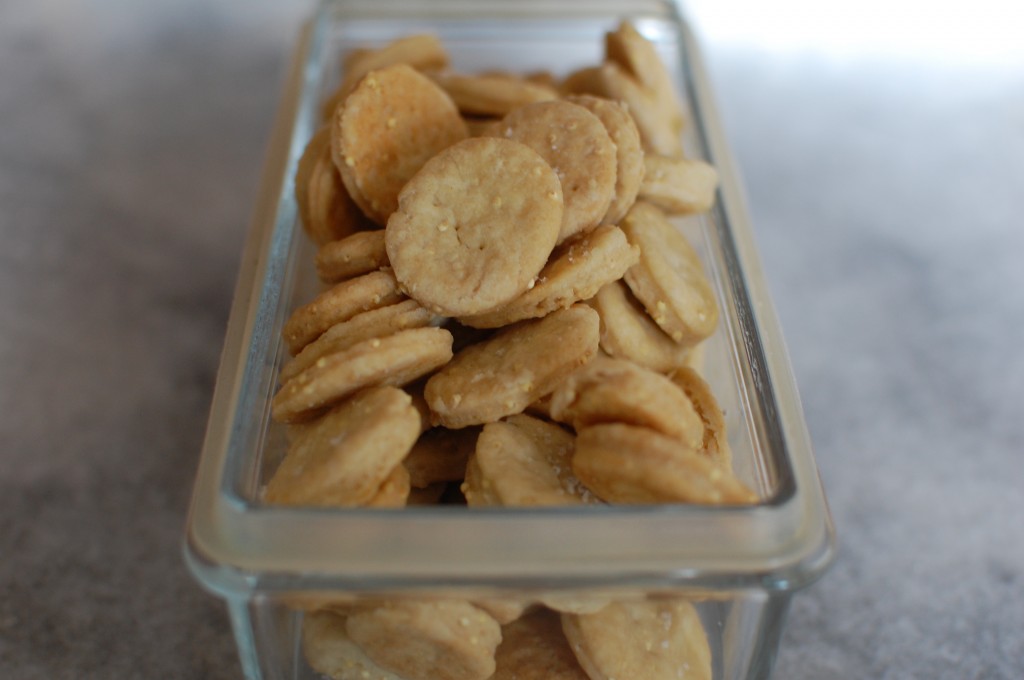 Crackers and cheese might be my favorite thing to eat, ever. I am that easy to please. I like Carr's. I like stoned wheat thins. I even like ak-maks. Even more, I live in a house with six (that's right, six!) other people, all passionate cracker lovers. I make crackers whenever I can, and they always bring on cheers. The only problem is that they're gone too quickly, but that's an occupational hazard of living in such a hungry and crowded house.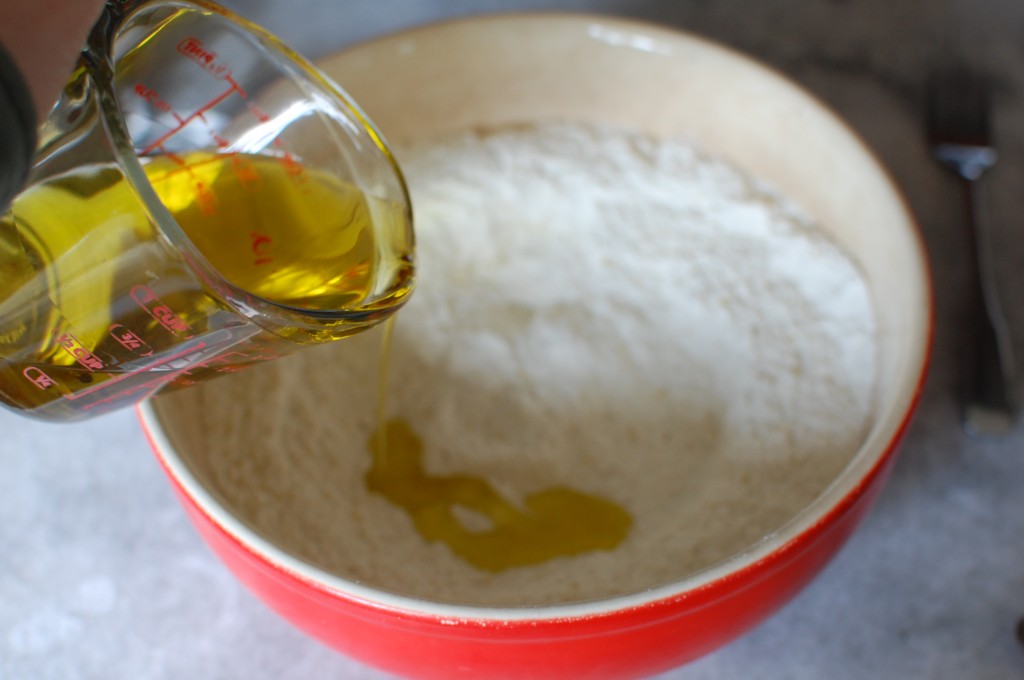 This is my most basic cracker recipe, and it's a good platform for any sort of flavor combination you are craving. It's a simple dough that you can make in a few minutes, and then you can cut it into any shape you like. Herbs, cracked pepper, fancy salts, and seeds are all very happy to join in here.
I use millet in these crackers because it gives them such a good crunch, and it adds a bit of nuttiness to the flavor. If you don't have millet in the pantry, feel free to leave it out. Just add a bit more flour, or substitute with poppy or sesame seeds.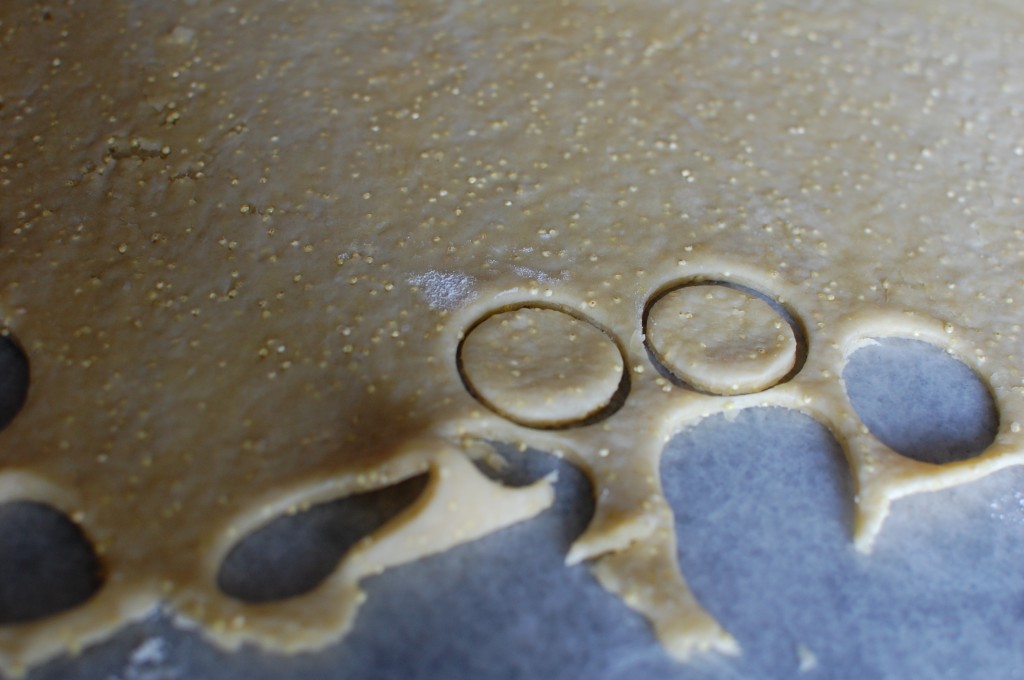 You're getting the idea, right? You can do ANYTHING you want with these. There is a perfect cracker for everyone–you just have to make it.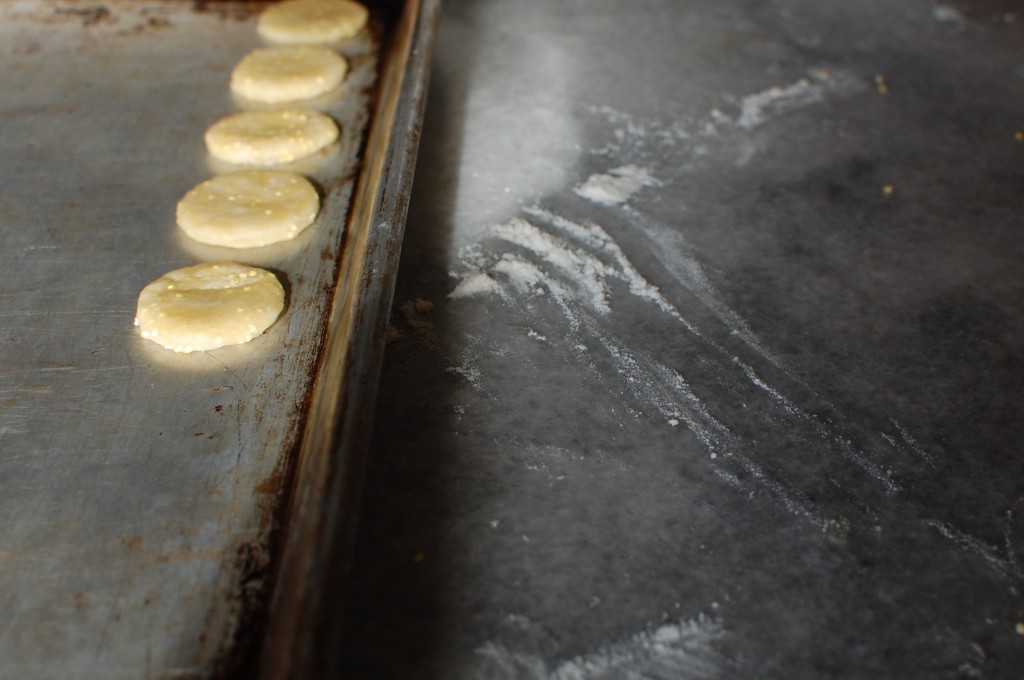 This might be it. This might be the life changer. You never know what a Wednesday will bring, right?
I'm heading down to New York this morning (trying, in the midst of typing, to get my closet to spit out something that isn't stained with olive oil.) If you happen to listen to Martha Stewart Radio, I'll be on "Cooking Today" this afternoon at 3:30, doing my best to play it cool and not say "um" as I talk to Melissa Clark.  Tomorrow, I'm giving myself a good portion of the day to wander. I haven't done this in a long time, but I'm determined to buy myself a fabulous lunch before making my way back home. Any recommendations would be greatly appreciated. And if I fail in my great lunch search, there are always crackers. I'm bringing them along, just in case.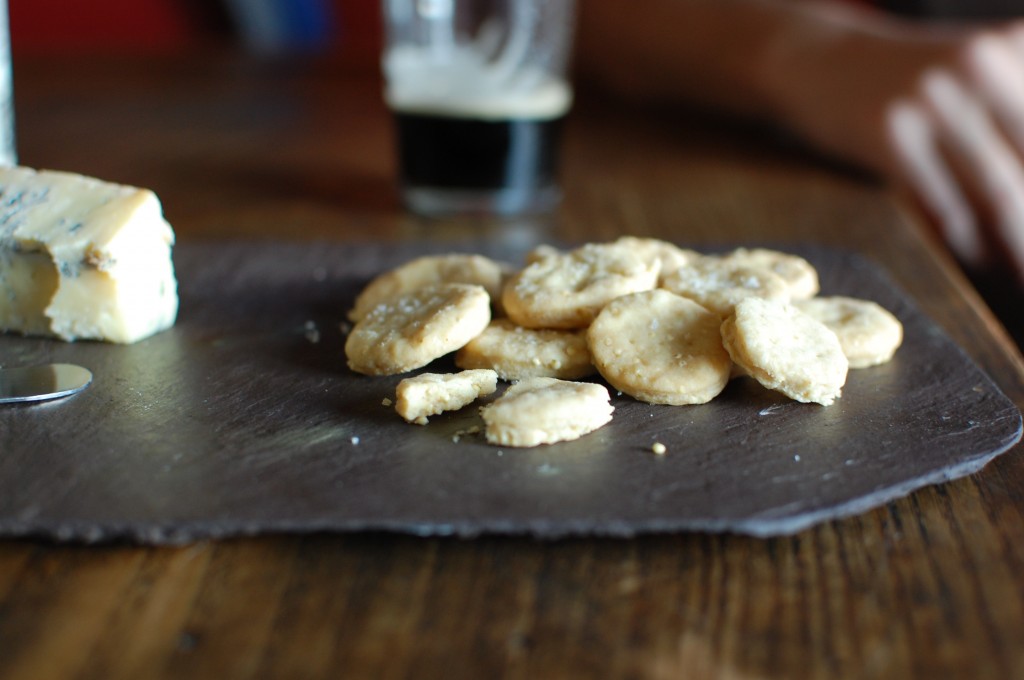 Naked Crackers (dress 'em however you like)
2 1/2 cups all-purpose flour
1/3 cup uncooked millet
1/2 teaspoon salt
1/2 teaspoon baking powder
1/2 cup olive oil
1/2 cup water
coarse salt, for sprinkling
Possible additions to the dough or to sprinkle on top: minced garlic, cracked pepper, fresh herbs, parmesan cheese, poppy or sesame seeds…
1. Preheat the oven to 350 degrees. Have two ungreased cookie sheets at the ready. In a medium bowl, combine the flour, millet, salt, and baking flour. Whisk to combine.
2. Add the olive oil to the bowl. Using a fork, incorporate the oil into the flour mixture. Then, slowly add the water to the dough as you knead the dough with your hand in the bowl. The dough will be very sticky, but continue to knead until it becomes smooth and elastic, about 2 minutes.
3. Transfer the dough to a lightly floured counter. Using a rolling pin, roll the dough as thin as you can get it, hopefully about 1/8 inch. Cut the crackers into whatever shape and size you like. A pizza cutter or sharp knife will make excellent squares or rectangles. A biscuit cutter or glass is good for circles. Or pull out the cookie cutters!
4. Lay the crackers on the baking sheets, leaving about 1/2 inch between crackers. Gather up leftover dough scraps, reroll, and repeat. Sprinkle the tops of the crackers with coarse salt. Bake for 15 minutes–then switch the position of the trays in the oven. Bake for 10 to 15 minutes more, or until the crackers are just barely starting to turn golden at the edges.
Crackers are good in an airtight container for up to 10 days. (Good luck keeping them around that long!)