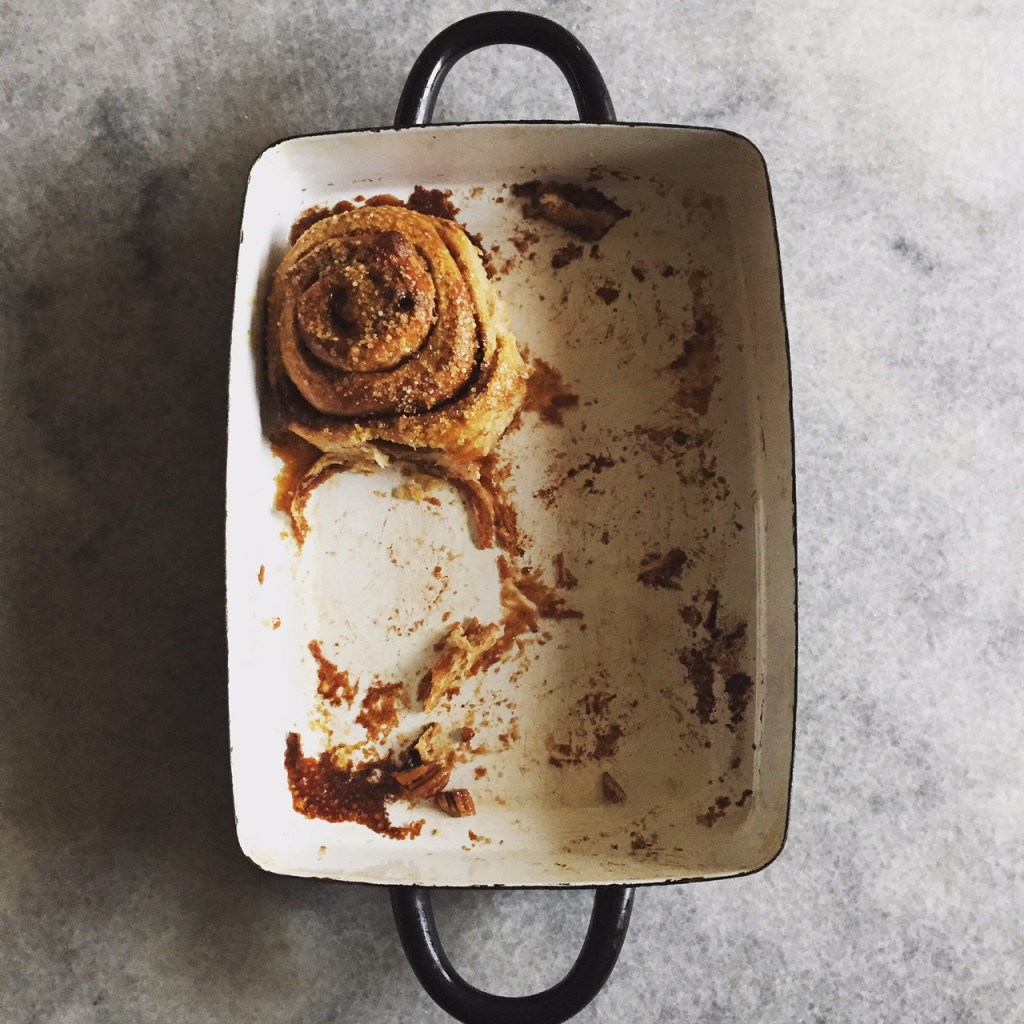 If you've been around here for a while, you may be familiar with the white whale that Christmas morning cinnamon buns have been for me. The texture, the timing, the ease! I think I've imagined that if I could just find it, then I'd be able to stop chasing after the holiday. Small thing, I know, but the thought of a recipe I could return to again and again became a goal drifting in the frosty haze of spirituality and light and consumerism. It was a goal I thought I could achieve, at least.
And I did. I DID!

I wrote about all this over on Tastebook, and the piece is up today. Head there for the story, but mostly for the recipe which I think you're going to want to adopt as well. And I'll say right now that the recipe requires you to make them in advance (any time up until Christmas eve morning) and throw them in the freezer, so you might want to add them to your holiday baking list today. You won't regret it, I promise.
Also related: every year in the midst of this obsessive search I seem to post a request on FB for Christmas morning recipes, and it's one of my favorite threads all year. It helps, of course, but it's also so fascinating to hear about what you all return to year after year. So that we might have a more permanent record, I'd love to hear about those morning recipes here on this post if you're willing. Add your two cents, then head over to Tastebook and get those buns going.
Hope you all are having a wonderful December, and Happy Solstice! Here's to the return of the light.