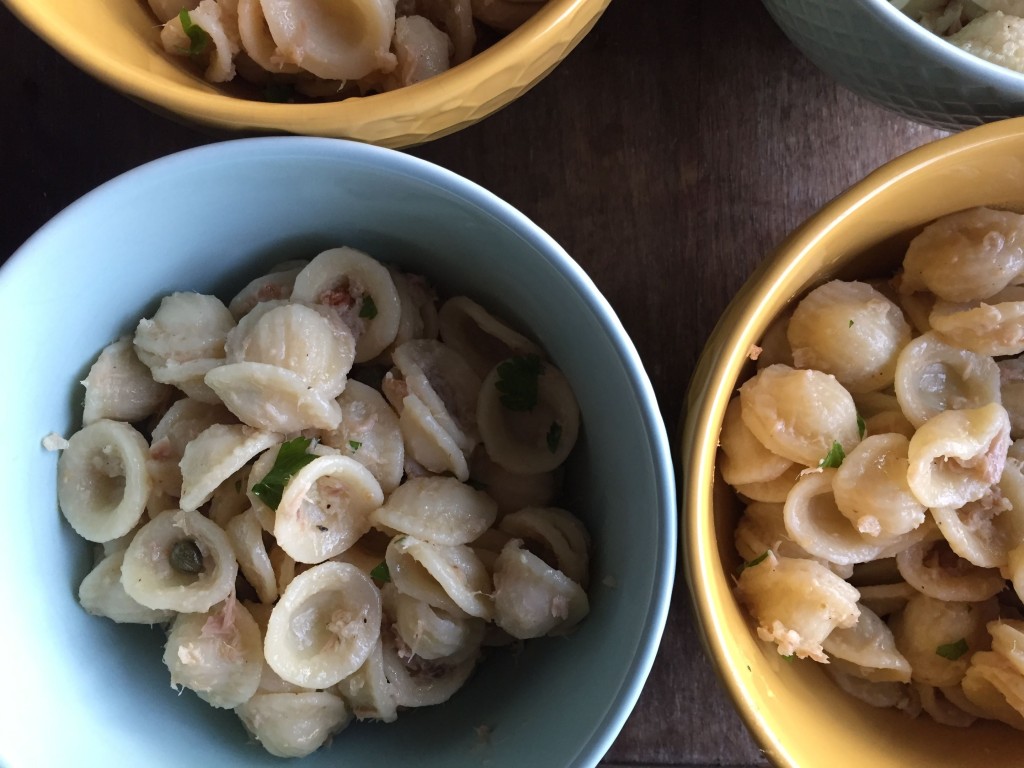 This year has begun in a rough place. Not deeply tumultuously rough from external circumstance, but itchy, uncomfortable, hard to pin down.  I've felt that way through the new year and this whole week, and somehow last night it seemed to break like a fever, just gently, but it was like that–just as when I would put a hand on one of the girls' heads and say Oh. Yes. It's cooler, finally. Just when I began to feel it, the power went out,  just for a few minutes. It was quick, but long enough to set up Scrabble and light candles and hope that the residual heat of the oven would cook the quiches that were still 15 minutes away from being done. By the time the lights came on we had changed the course of the night. Somehow I felt different, like I could start to breathe again, at least a little bit.

I've been through enough ups and downs to know that it comes and goes, and that in a lot of ways that itchiness and discontent is out of my control. I think I owe this most to my time spent in meditation retreats in my late teens, to the education that suffering comes and goes and my only control is the decision on how to react to the suffering. This came mostly in the form of sitting for hours and hours in a full room, learning how to be patient with aching knees, to watch the ache long enough to see it would go away on it's own without me grumpily shifting and stretching, to understand that the only thing I could know was that it would all change, change, change.
And there are a few external things that might be helping the ease out of it, too. I'm working on recipes for a magazine that have required me to spend long hours in the kitchen away from the computer. That helps.  I'm volunteering for Bernie. That helps, too. I'm reading a lot. Listening to this while I cook. Not making any big promises to myself for the coming year. I think I'm just going to keep going. As is.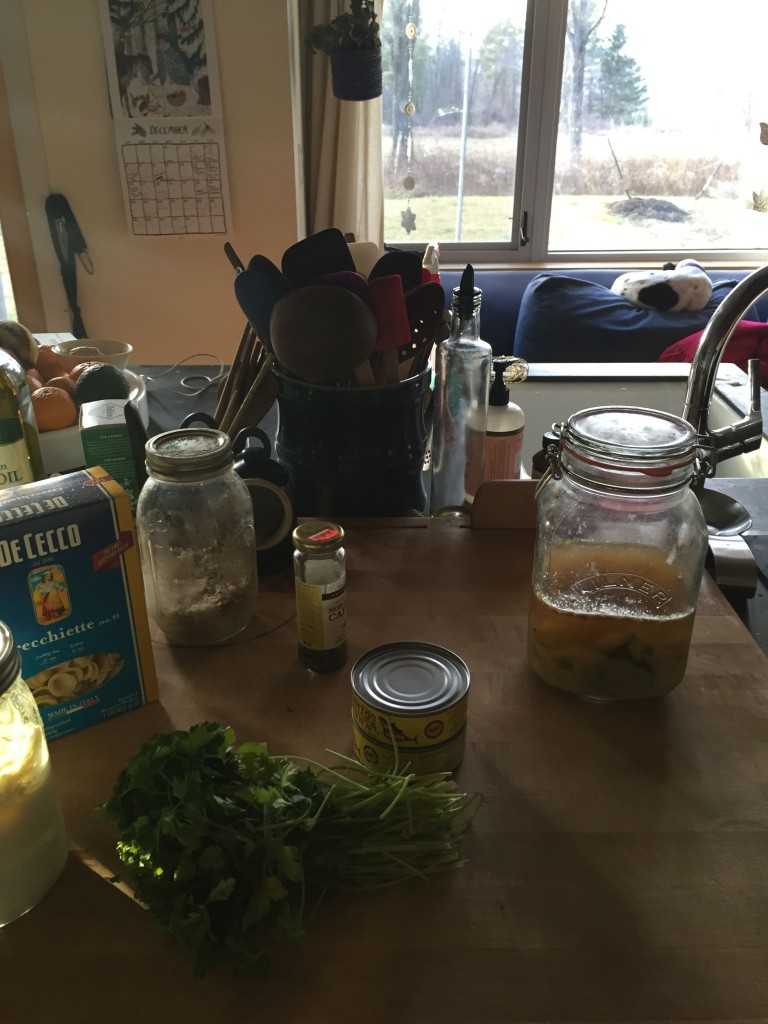 I've got a few events coming up I wanted to make sure I told you about–essentially the tail of the book tour before I hibernate for the rest of the winter. Next Saturday the 16th, I'm going to be at the Stonewall Kitchen Cooking School in York, Maine. We'll be making chicken pot pie and a few other delicious winter comfort dishes, and I'll be signing books, too. You need to sign up in advance for this one, which you can do here. Last I heard it was filling up pretty quickly, so if you're thinking about it, call sooner rather than later. Then I've got two Berkshire events this month: On January 20 I'll be the speaker at the Monterey Church Potluck, and on January 30, I'll be making lemon curd at the Berkshire Atheneum. I'll have books at both of those events as well.
Today, in the spirit of as is, I thought we'd talk about tuna noodles.
I think this is a dish that divides people. This, the ultimate pantry meal, the thing that we can always make. It seems to inspire extreme emotions, but for me, it's all love. When I was a kid, we'd eat tuna noodles a lot–just tuna, noodles, and a little milk or cream as it cooked together. As I started to cook for myself as a teenager, I added frozen peas to the mix, and that was the version that I took into adulthood. I know there's a casserole version involving mushroom soup and breadcrumbs, but this isn't that- it's a quick stovetop meal. And this new version that I've been making is more of a pantry meal involving all of the strange things I always have in my pantry and fridge that I didn't even know existed when I was a teenager. So it's a bit fancier, but not so fancy that it shouldn't be dinner on an ordinary Wednesday when you haven't gone food shopping but hooray! you have those old preserved lemons in the back of the fridge. If you don't have one of the stranger ingredients, just leave it out and taste the final product to see what else it might need.
Happy New Year, friends. Here's to a 2016 where there's always something, anything that we can transform into dinner. Here's a good place to begin.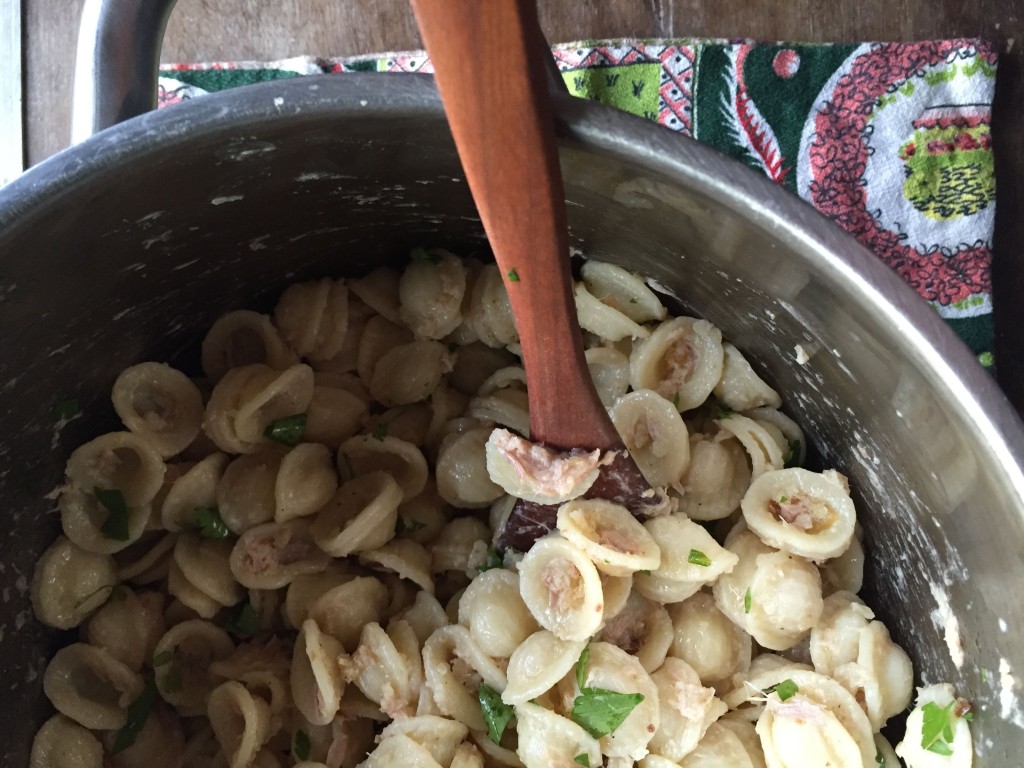 Tuna Noodles with Creme Fraiche and Preserved Lemon
1 lb orecchiette
salt
2 tablespoons olive oil
1/4 cup breadcrumbs (rough homemade are best here)
1 tablespoon capers
2 five-ounce cans tuna in olive oil, mostly drained (you can also use water-packed, if that's what you have)
2 tablespoons chopped
preserved lemon
rind
1/4 cup creme fraiche
1/4 cup chopped flat-leaf parsley
pepper
Set a large pot of salted water to boil, and add the pasta, cooking until tender. Drain, saving about a cup of pasta water as you do.
While the pasta cooks, heat the olive oil over medium heat in a large saucepan or frying pan. Add the breadcrumbs and capers and cook until the breadcrumbs are toasty and have soaked up most of the oil, 2 to 3 minutes. Remove from heat until the pasta is ready–then return the pan to low heat.
Add the pasta, tuna, preserved lemon, creme fraiche, and a few spoonfuls of pasta water to the breadcrumb mixture, lightly folding the ingredients into each other with breaking up the tuna too much. Cook until warmed through, 1 to 2 minutes. If the pasta seems dry, add a bit more pasta water. Remove from heat, add the parsley, and finish with lots of ground pepper and an additional sprinkle of salt.