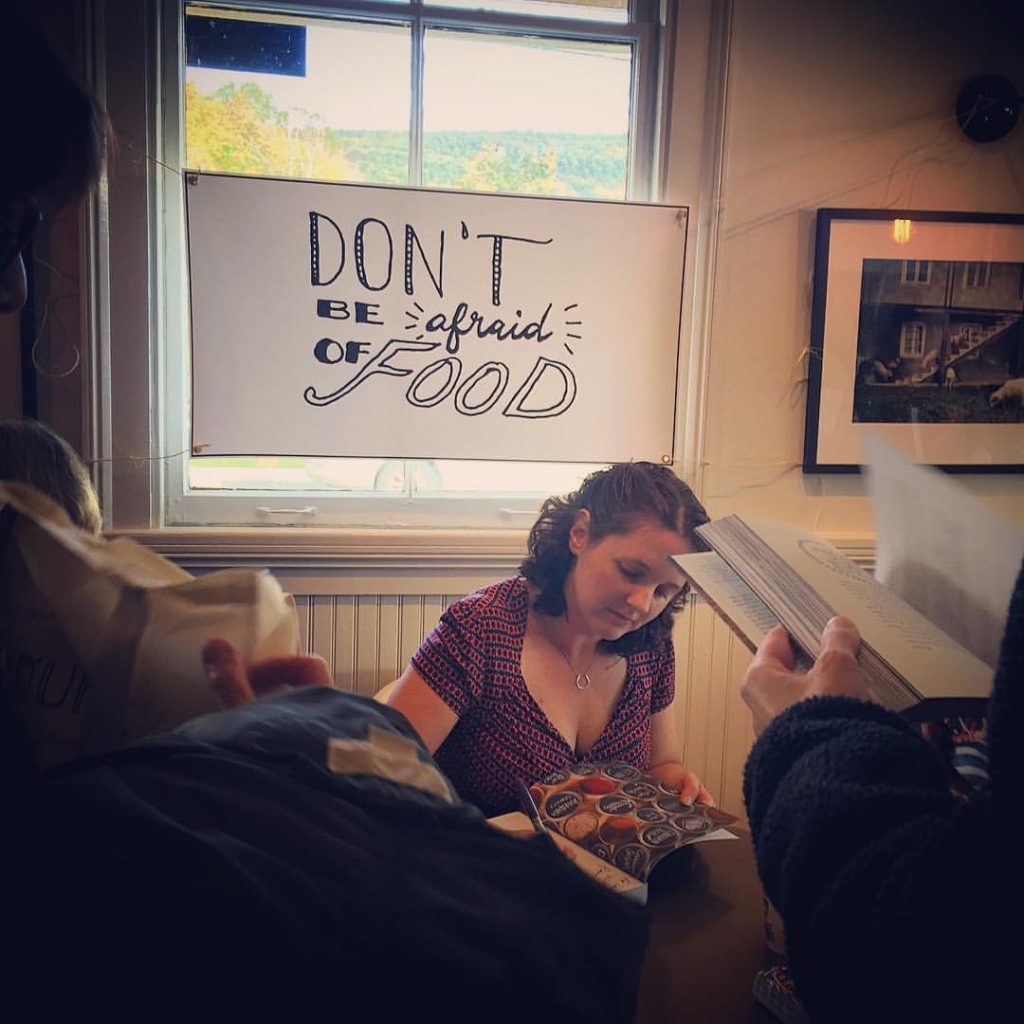 (photo by Christina Davis)
I like this word, launch, as if one party was something of a trampoline that sent me in one big flying leap into the world that is the craziness of a new book. I'm just trying to keep my dress from flying over my head.
Wheeeeeee!
I wanted talk a little bit about what I'm planning for events across the country in the next few weeks, and then to share a few photos of the party the other day at No. Six Depot (YES: the donut tower was REAL).  So if you're hoping to make it out for an event, scroll down for some info about tickets, what I'm planning, and other details.

TONIGHT, October 22: I'm in Denver! We're having a party at Hazel & Dewey.
6:00-6:30 I'll be talking about the book and demonstrating how to make preserved lemons. If you want a seat for this part, call Jenna at 303-777-1500 to reserve your spot.
6:30-8 Party! There will be drinks, snacks, and lots of fun to be had. No rsvp required.
Sunday, October 25: I'm in Vancouver, BC at Barbara-Jo's Books to Cooks.
11:00- 1:00 Sheryl MacCay will be interviewing me for North by Northwest. I'll be demonstrating a few recipes, and signing books too. This is a free event, but call 604-688-6755 to reserve your spot.
Tuesday, October 27: I'm in Seattle for 2 events.
11:30-1:30 I'm at Hot Stove Society for a cooking class, lunch and signing. I'll be making Butter Lettuce with Dates and Ricotta, Fall Vegetable Chicken Pot Pie, Beets and Leeks, and Baked Apples with Maple Ice Cream. The class is $60, and there are still a few spots left! Sign up is here.
6:30-8:00 I'm at Book Larder for a conversation and signing. I'm so excited that Tara Austen Weaver will be joining me there, and there will be treats, too. It's a free event, but rsvp here to let them know you're coming.
Thursday, October 29: I'm in Danville, CA at Rakestraw Books.
7:00 I'm teaching Mozzerella Cheese Class. Warm mozzarella feasting and signing to follow. This is free, but rsvp at 925-837-7337.
Friday, October 30: I'm in San Francisco at Book Passage in the Ferry Building in conversation with my hero and favorite cookbook author and all-around human, Mollie Katzen. (!)
Saturday, October 31 (2 events):
10:00am-12:00pm: San Jose- Potluck brunch at the home of the fabulous Cheryl Sternman Rule. Free! But rsvp here.
3:00-4:00 San Francisco- Omnivore Books I'll be talking food fears and horror stories in honor of the holiday! Come with your scariest food story, and come meet me before trick-or-treating begins.
Sunday, November 1: Portland, OR I'll be at Powell's Books on Burnside for a talk and signing. My plan is to focus on food, weight and body image, and letting go of food fears. Come with thoughts and questions, or email me ahead of time if you have a questions you'd like me to ponder before the talk.
Tuesday, November 3, St. Paul, MN: I'll be at Cooks of Crocus Hill for a class and signing.
5:30-6:00 Signing is free and open to the public
6:00-8:30 I'll be teaching a cooking class including Preserved Lemons, Preserved Lemon Hummus, Blue Cheese Wedge, Fettuccini with Roasted Garlic and Preserved Lemon, and One-Dish Chocolate Cake. The class is $75- tx are here.
And that's the tour! Let me know if you're planning on coming out–I'm so excited to meet you.
And now, how about that cider donut tower?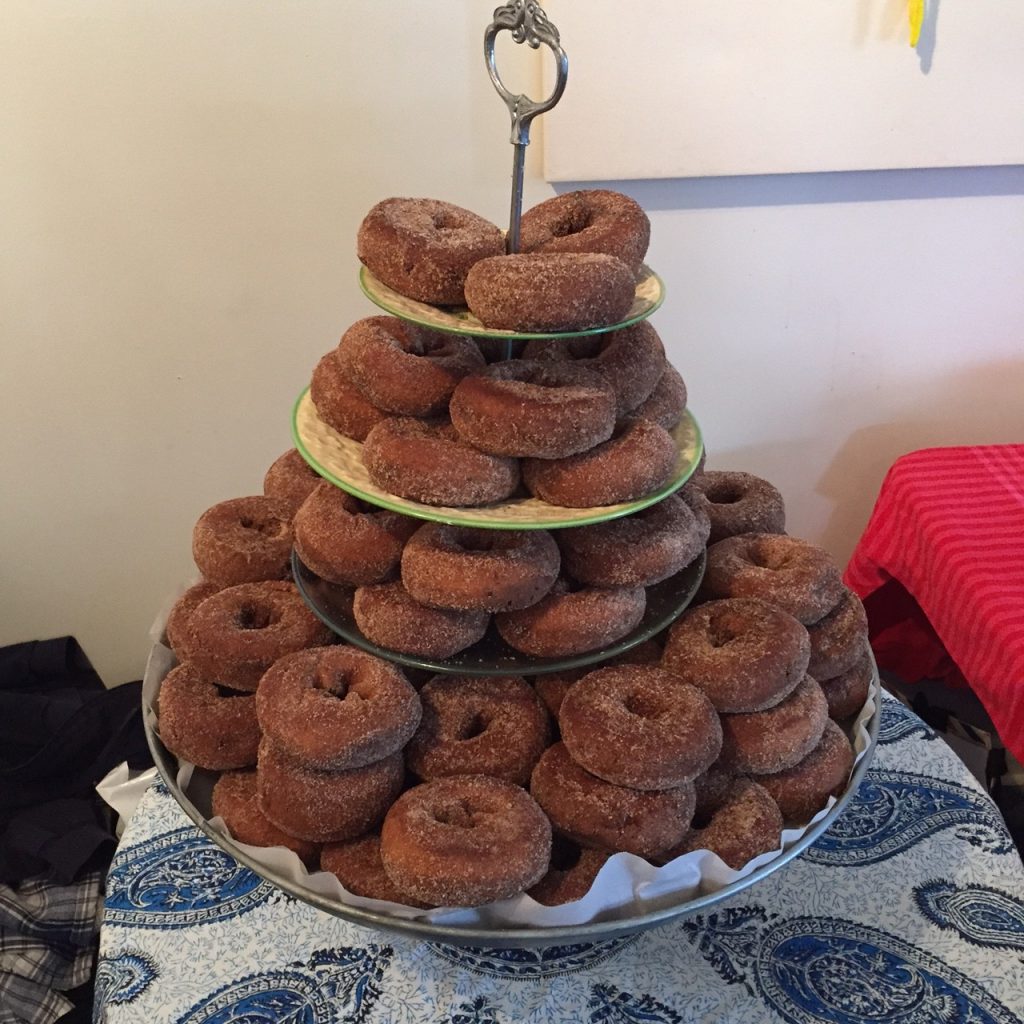 (photo by Elizabeth Barbone)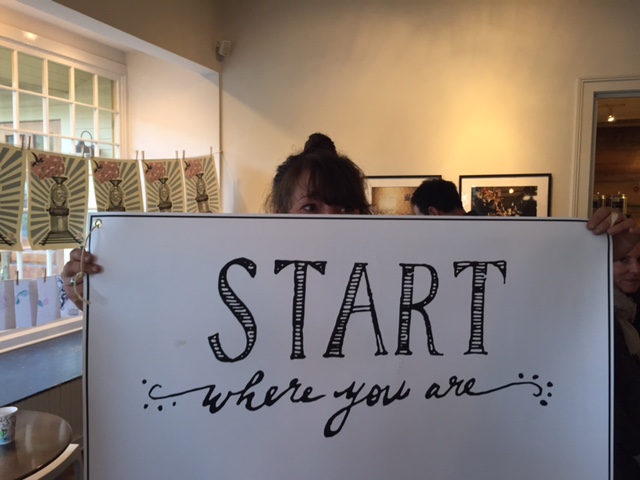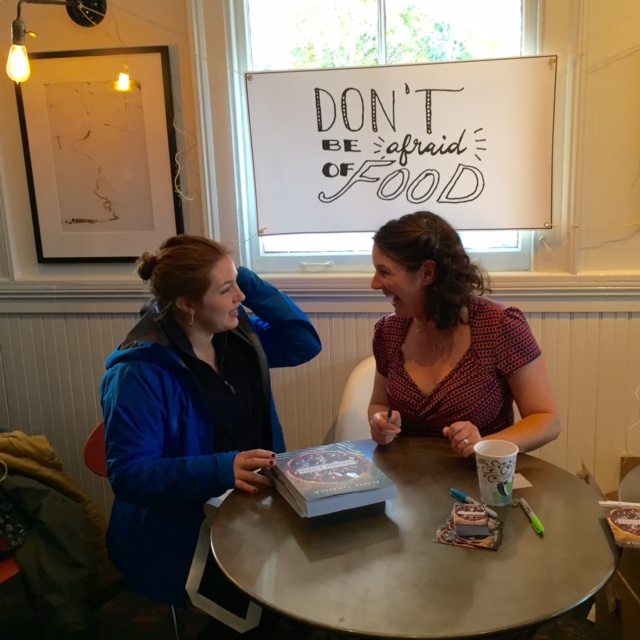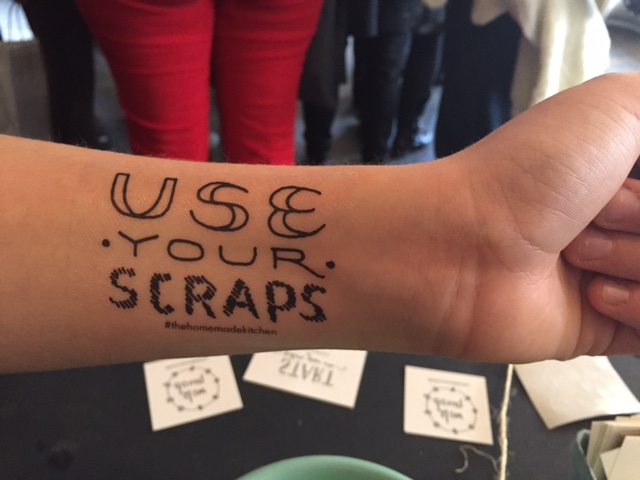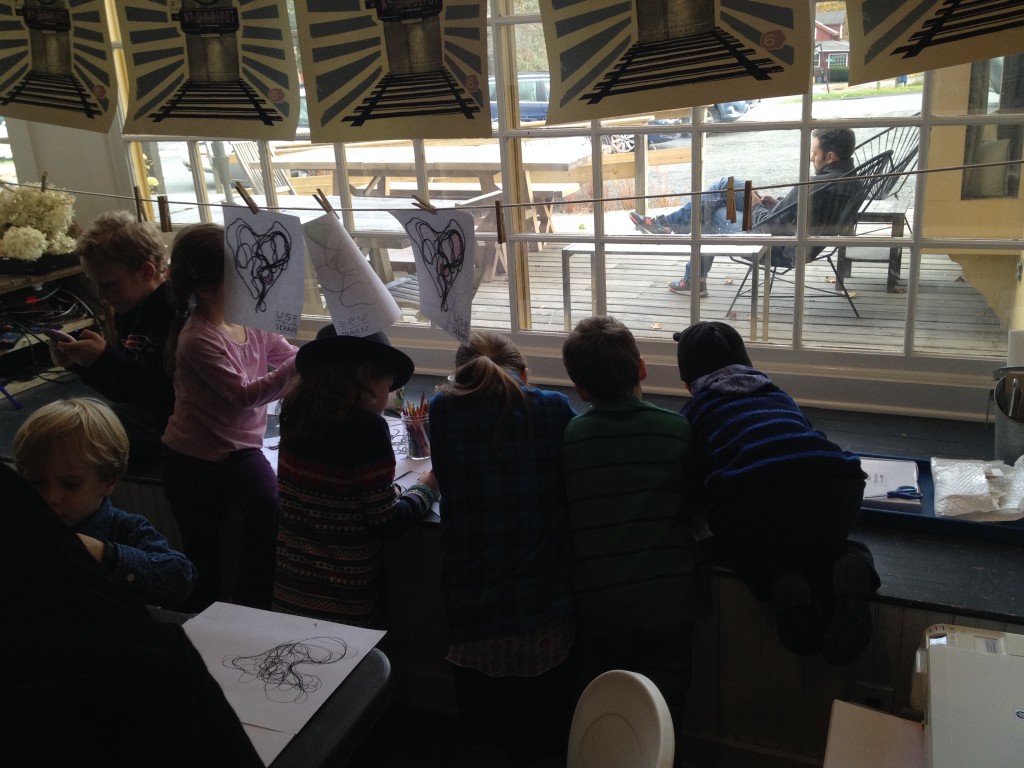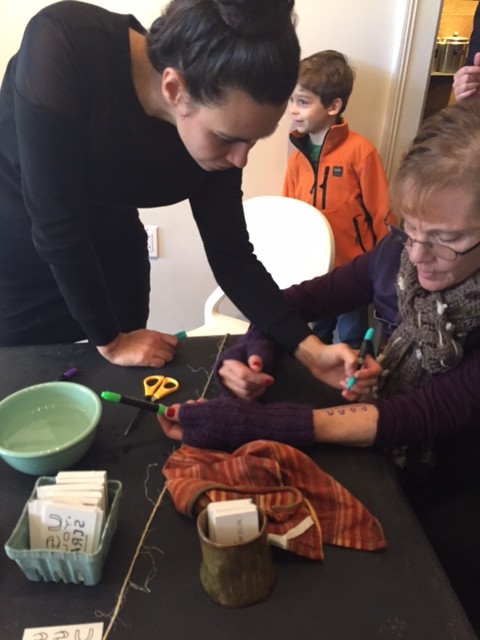 (This is Sascha, who did all the gorgeous hand lettering in the book.)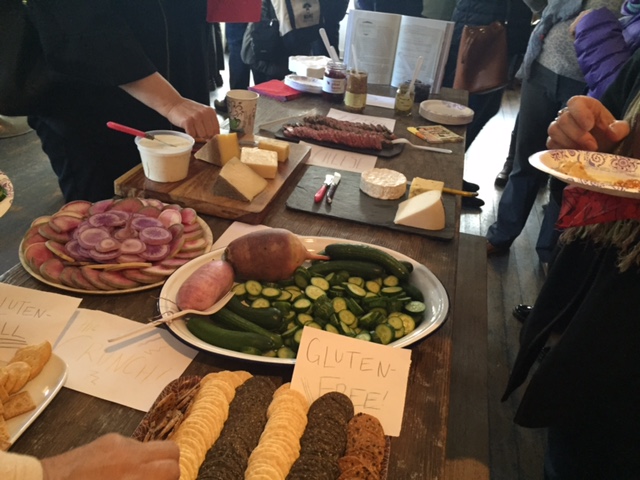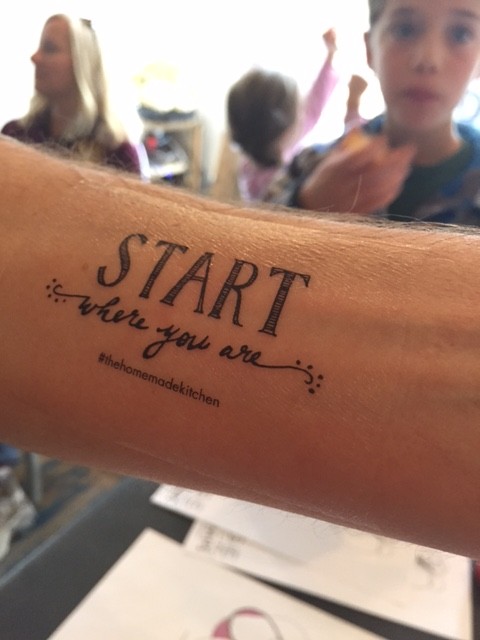 See you soooooon! xo