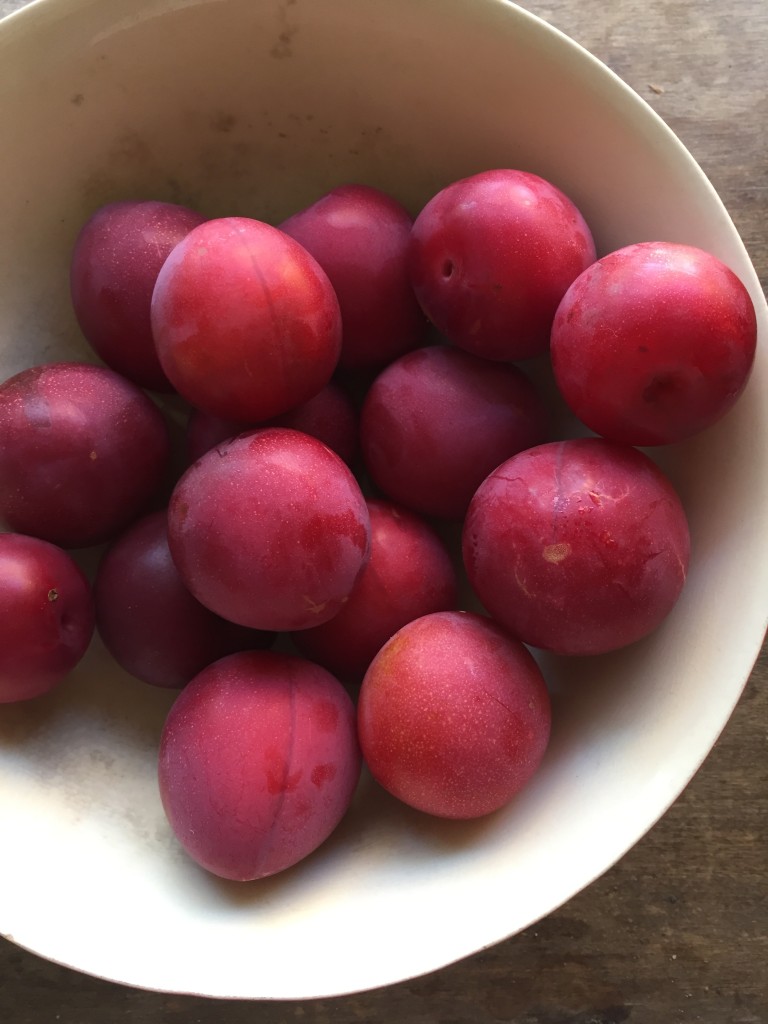 Oh nonononono my plums are dropping and rotting and no matter how many I pick and eat and bake and shrub and throw to play fetch with the dog they are still dropping and rotting and deflating and creating palaces for yellow jackets. My yard is fermenting.
Everyone comes to pick plums. Friends of my parents. Friends of their friends. Random people I met at the farmers' market. They show up and push open the door of the orchard and the dog barks from the window (my plums! my plums!) but I assure her there are plenty, and usually I go outside and say hello and thank you for taking my plums and they look up at the jeweled tree and I know what they are thinking. It's the same thing I think every time I pick. I just picked 25 pounds of plums but this tree looks the same. THE SAME.



Picking does nothing. We can pick and pick but in the end this tree will lose its fruit only by dropping it on its own. It's determined.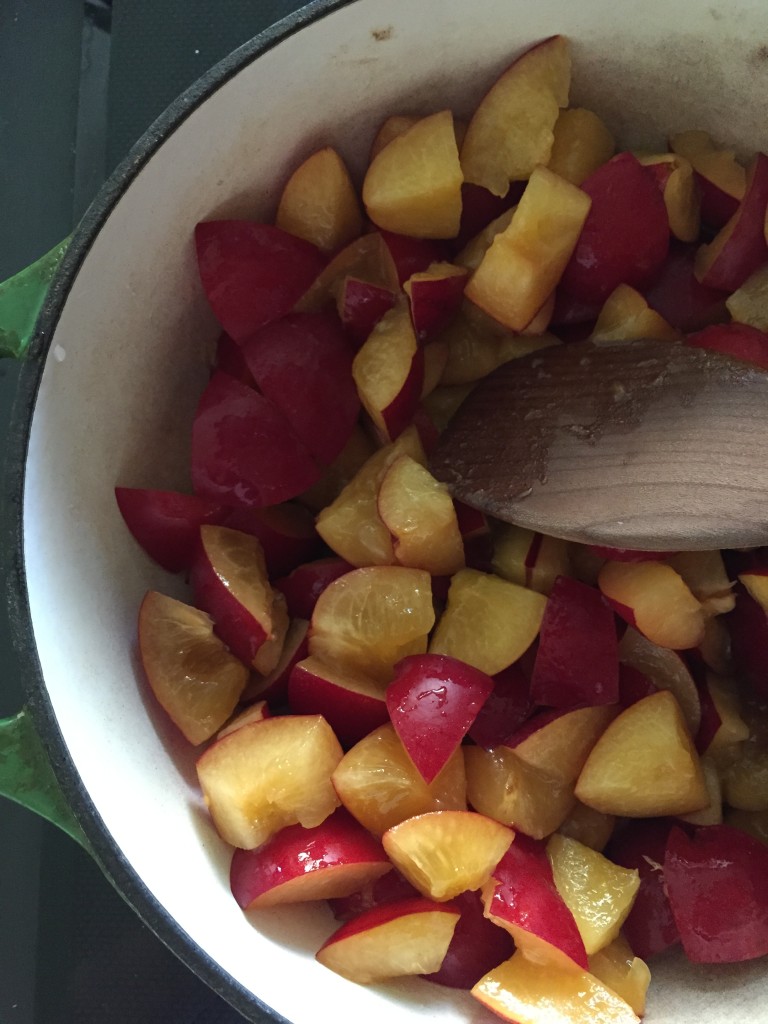 I have two plum trees, and although they are only two of nine trees that make up my orchard, they are by far the most prolific. One is called toka, and its branches drip with tiny deep fuchsia fruit that are a pain in the butt to process due to their size, but are fabulous to eat. I pop them in my mouth whole and then spit out the pit like a cherry. That one's done now–it took the first shift–and now it's all plums from the alderman, a tree that creates fruit with a point at its bottom. They're big and meaty and occasionally watery but freestone even, so they're a dream to work with and we freeze large trays of them when I can't bear to make jam.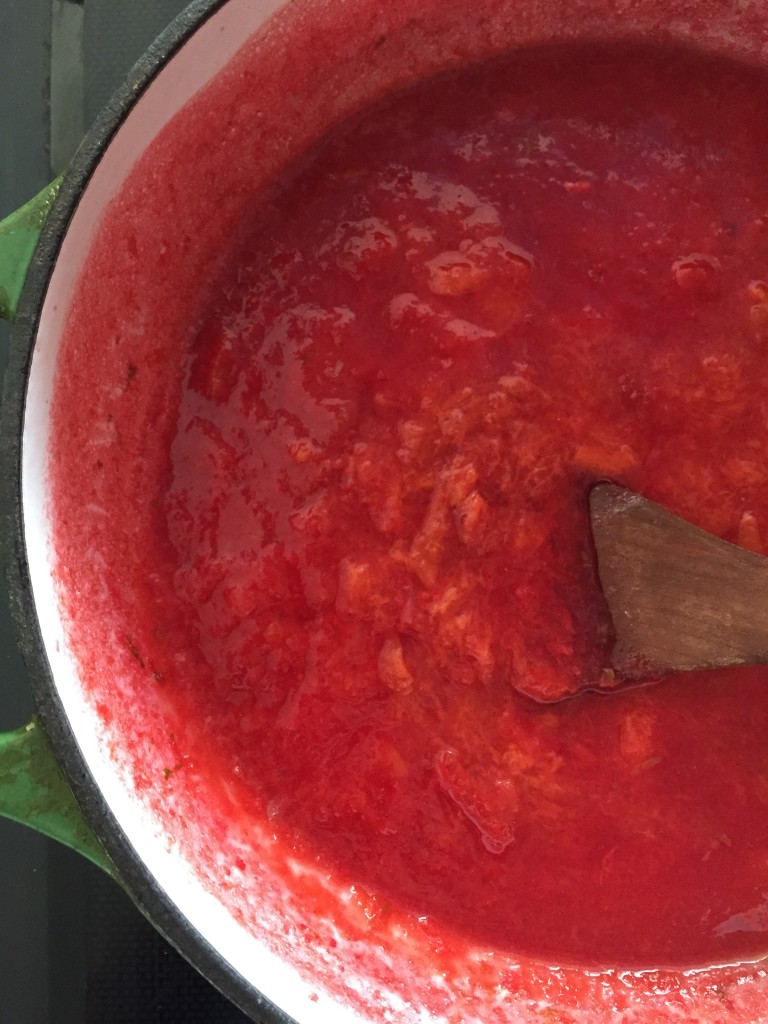 You never know what something will grow into. When I planted nine trees I could have ended up being the apple lady or the pear lady. But nope and nope. I am the plum lady. But there could be worse things because I really like plums.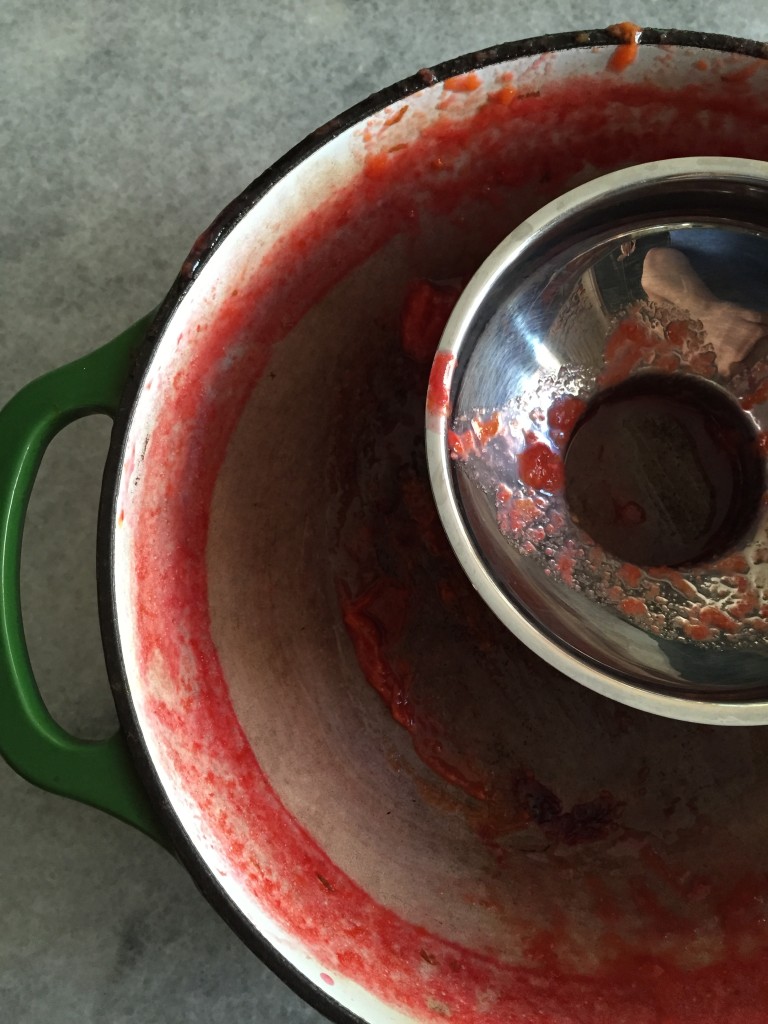 Especially like this, in this sauce, which, with yogurt and granola, is my favorite breakfast. It's a little bit a jam and a little bit a sauce and I'm sure it's fairly cann-able, but I just make a jar at a time and eat it all. It is spicy and tangy and very, very good.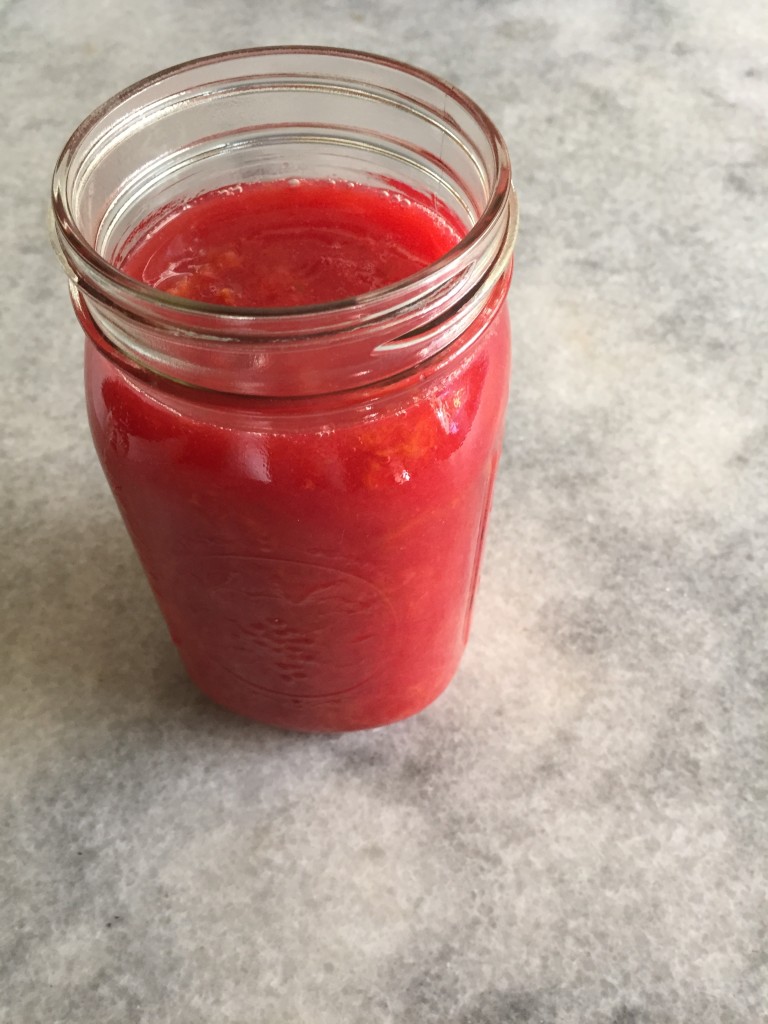 Ginger Lime Plum Sauce
Makes 3 1/2 cups (exactly enough for a quart jar)
2 pounds pitted plums, chopped
3 tablespoons water
2 tablespoons fresh grated ginger (about a 4-inch root)
1/3 cup sugar
the zest and juice of 1 lime
1. Combine the plums and water in a heavy-bottomed pot over medium-high heat. Cook, stirring and mashing, until the water starts to bubble, 3 to 5 minutes. Lower the heat, cover the pot, and cook, stirring and mashing occasionally, until the plums soften and release their juice, about 10 minutes.
2. Add the ginger and sugar to the pot. Raise the heat back up to medium high and cook, stirring often, until the sauce thickens a bit, breaks down, and darkens in color, about 15 minutes. Keep stirring to prevent the fruit from burning on the bottom of the pot.
3. Remove the sauce from heat, and stir in the zest and lime juice. Let the sauce cool, and transfer to a jar. Store in the refrigerator for 3 to 4 weeks.