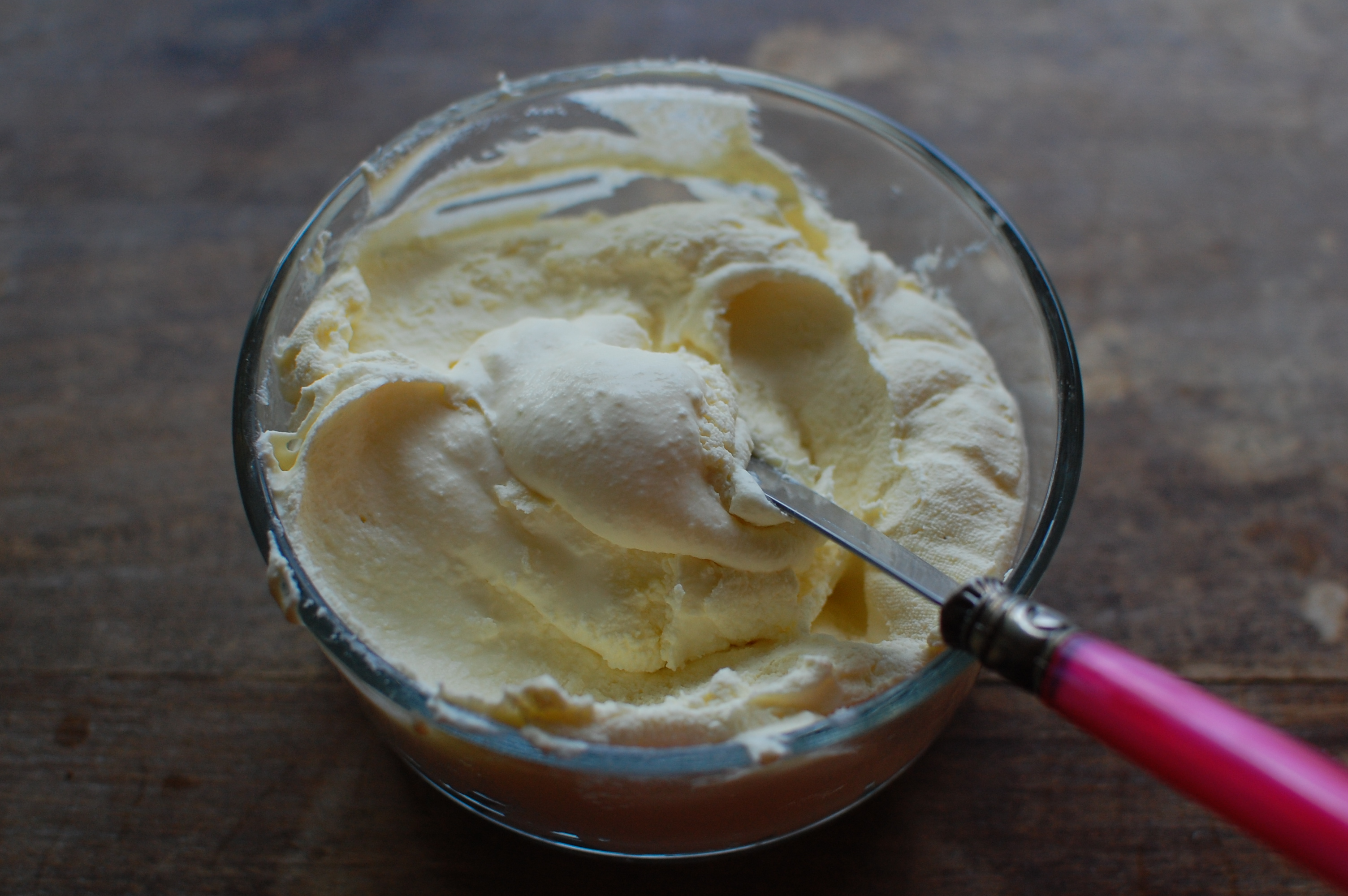 I've gotten so many questions about mascarpone lately (all those peaches need a partner, perhaps?) I wanted to repost this one. And if you're excited to get more into home dairy this Fall, I've got a class coming up, too. Just scroll down for more information.
When it comes to simple home dairy, it can be easy to think of each recipe as a separate entity that stands alone. But really, most recipes are slight variations of others, and it's the small details that might lead you to one cheese or another. If you know how to make yogurt, you're not that far off from cream cheese. If you've made cultured buttermilk, you can make creme fraiche. Feta and Chèvre and close cousins, and, strange as it might seem, homemade ricotta is similar to mascarpone.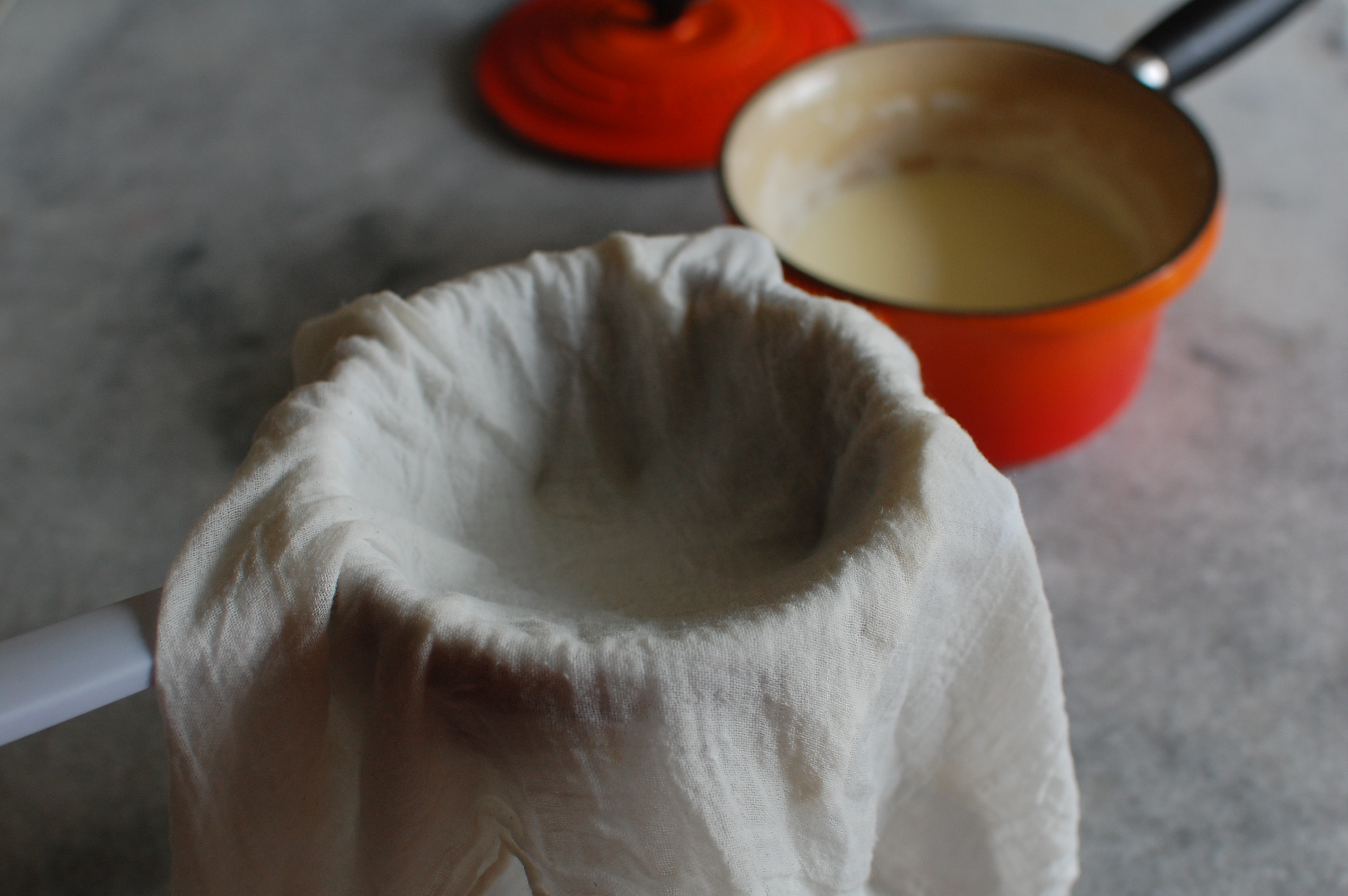 If you have a basic understanding of the science, as well as a few techniques and recipes under your belt, the world opens up. (The world of cheese at least. Although I have known it to take me to other places, so you never know.)
Next month, I'll be teaching 2 back-to-back cheese workshops with Margaret Roach in Copake Falls, NY–one on September 26 and the other on September 27. These will be hands-on, hanging out in the kitchen workshops, and you'll leave with everything you need (both knowledge and materials) to make yogurt, feta, creme fraiche, mozzarella, ricotta, cream cheese, and more at home. There will be plenty of time for questions and talking about the science of it all, and we can even troubleshoot any issues you might have had with home dairy in the past. We've done these classes a bunch of times over the last year, and they've been so much fun. We send everyone home with the full confidence to go it alone, experiment with new cheeses and dairy products, and even help friends to start making cheese. And the best part is that it all happens in one of my favorite places to cook these days, Margaret Roach's cozy and beautiful teaching space. Also, breakfast! Lunch! Treats! There are a few more spaces in each class, so pick the day that works for you. I'd love to see you there. Tickets are available right here.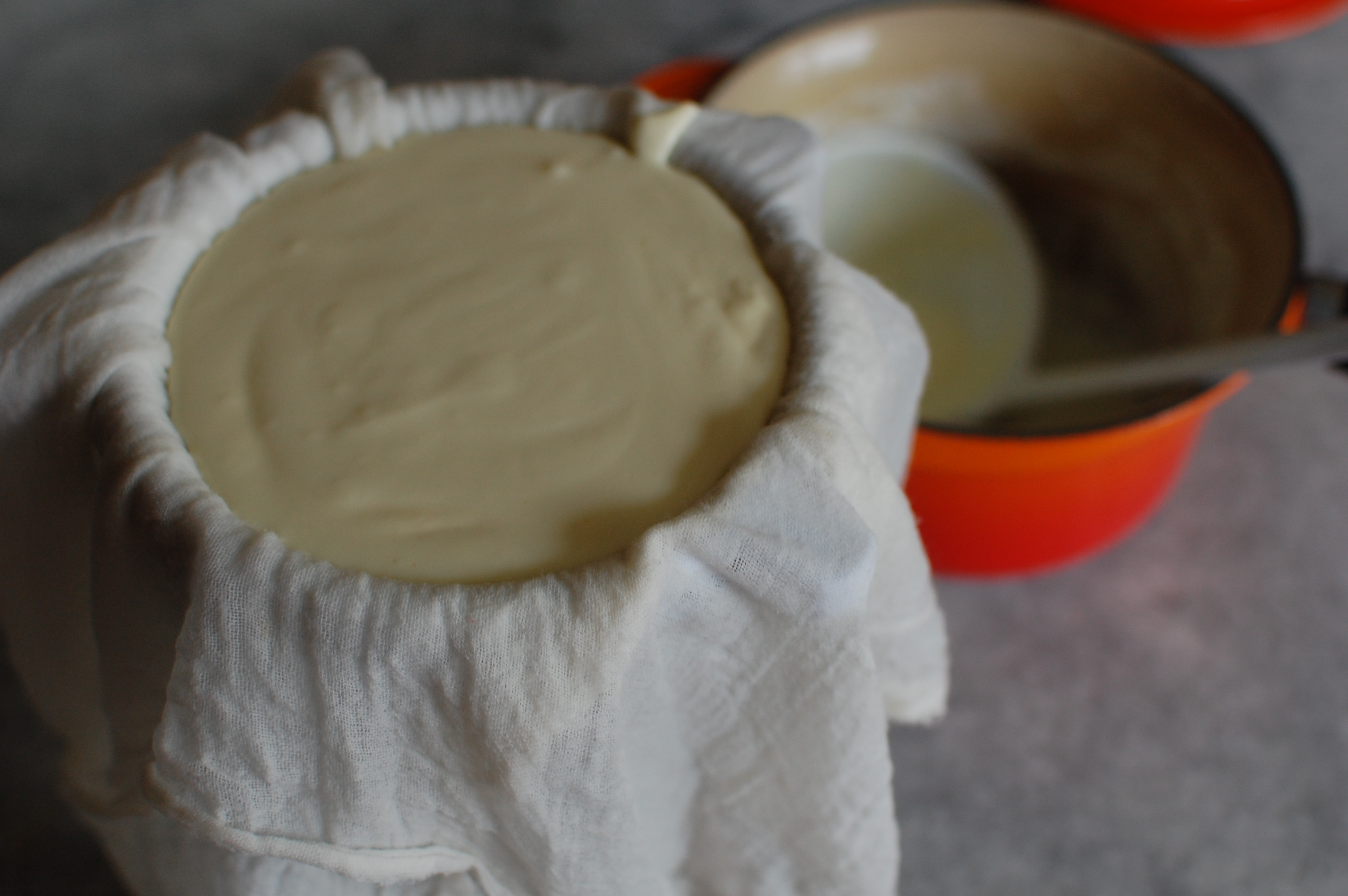 Both homemade ricotta and mascarpone are uncultured–that is, they are only the result of dairy, acid, and heat. There's no live culture that transforms the dairy. This makes them some of the simplest home dairy recipes, and it also means you probably have the ingredients ready to go in the fridge.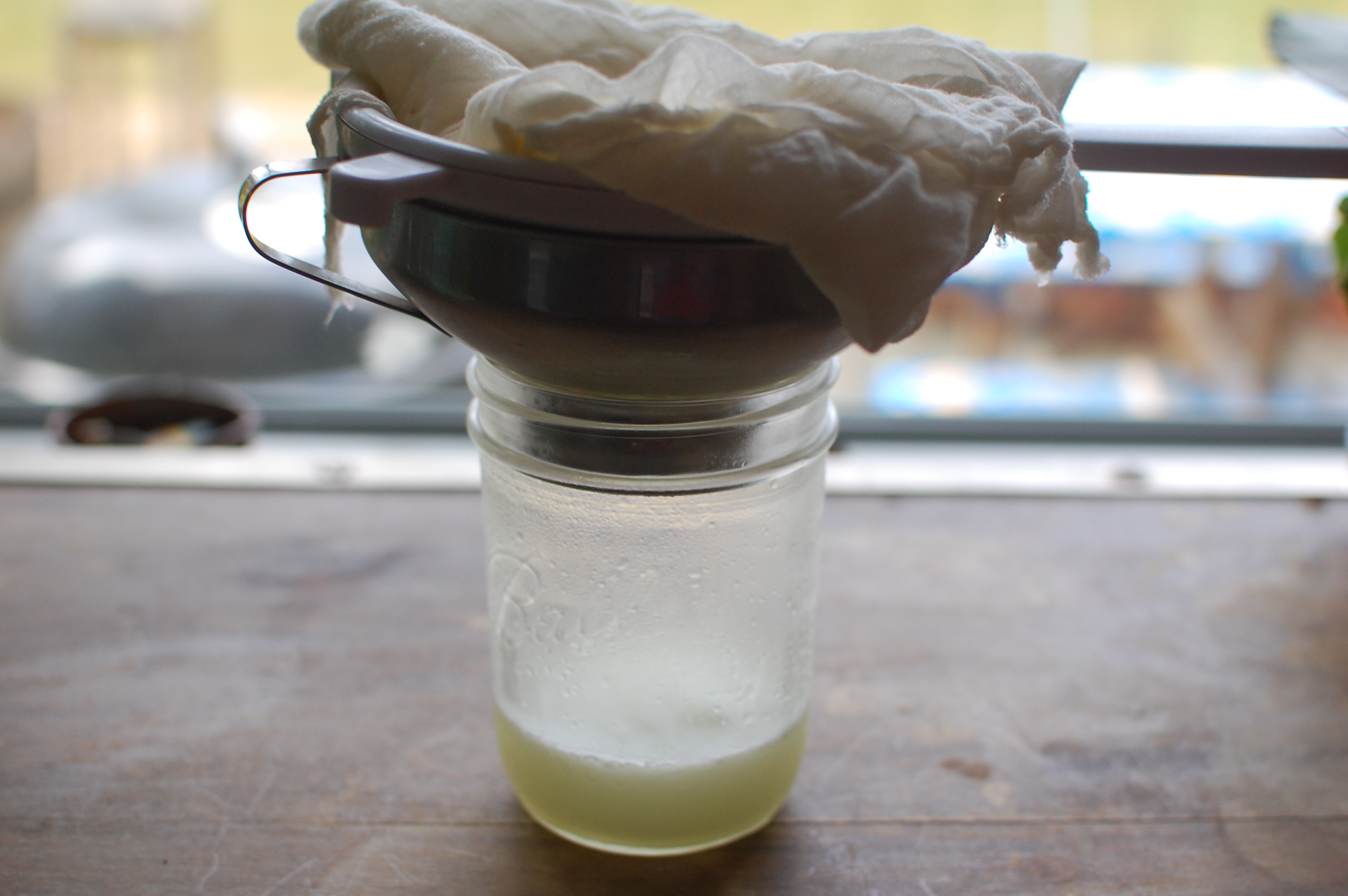 Macarpone is often described as a close cousin to cream cheese, but really I think it's more like a thicker creme fraiche or even whipped cream. Because it's not cultured, it doesn't have a lot of flavor on its own, but the texture is great for frostings and other sweets. It's wonderful mixed with a little maple syrup over berries, and it's also good in savory dishes- especially with pasta. Mascarpone is also outrageously expensive at the grocery store, so it's a good one to make at home. It uses only two ingredients: heavy cream and an acid, and the acid can be lemon juice, citric acid, or tartaric acid (this is NOT cream of tartar, but it's available from wine and cheese making supply shops). I often end up just using lemon juice, as that's what I have on hand.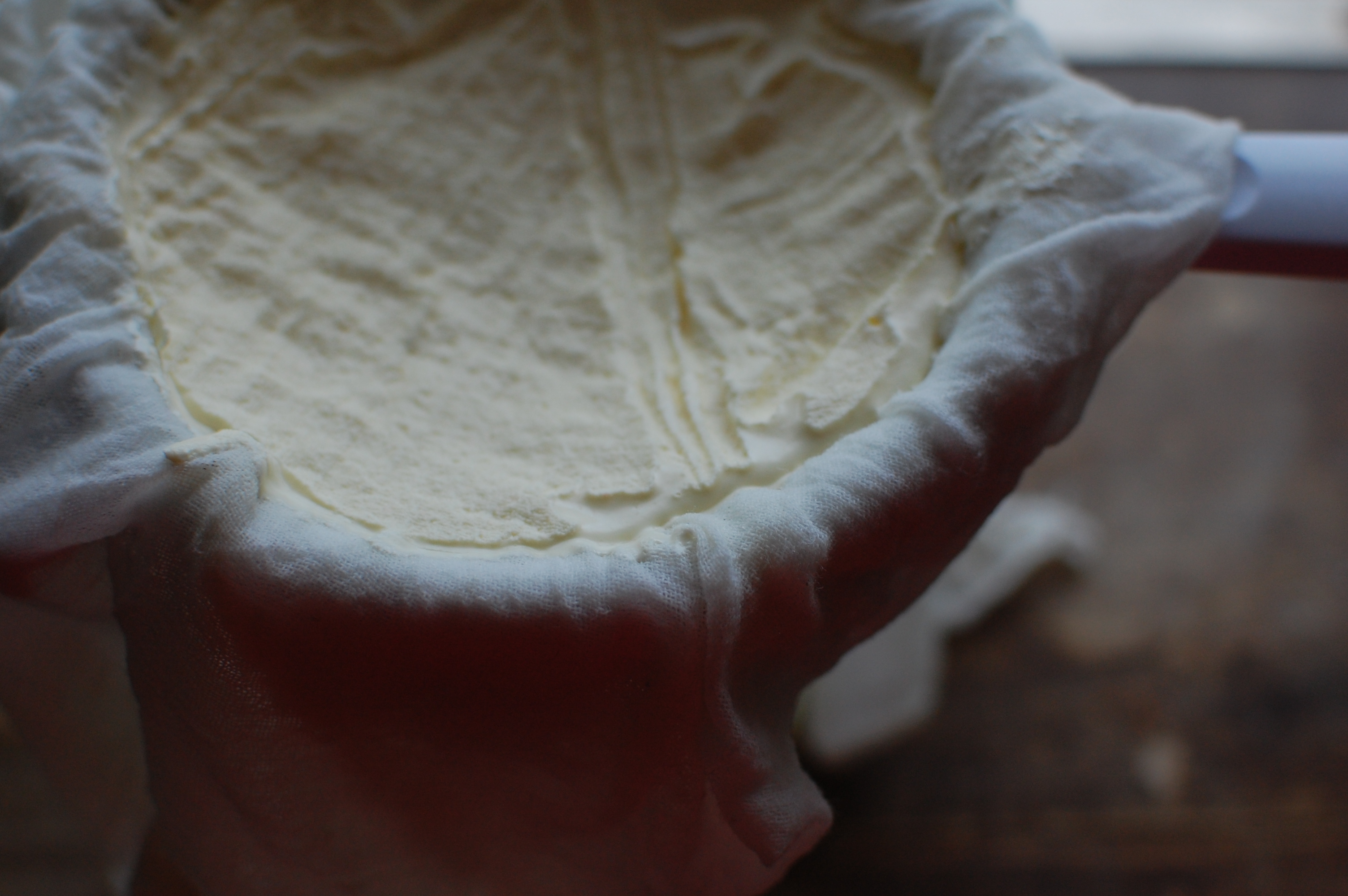 The Simplest Homemade Mascarpone
makes about 3/4 pound
2 cups pasteurized (but not ultra pasteurized) heavy cream
1 tablespoon lemon juice
1. Heat the cream over medium heat until it reaches 190°F. (If you're working without a thermometer, this is just a bit before it boils. But buy a thermometer! You'll be glad you did.)
2. Remove the pot from heat, and stir in the lemon juice. Return the pot to the heat and continue to stir until the cream comes back up to 190°F and the mixture has thickened, 3 to 5 minutes. Remove the pot from heat, cover the pot, and let it cool to room temperature. Then transfer the pot to the fridge to cool completely. It should sit for 2 to 3 hours total.
3. Line a thin-meshed strainer with a double layer of clean, damp cheesecloth or butter muslin. Set it over a jar or bowl to catch the whey. Pour the thickened cream into the strainer, and let it drain in the refrigerator until thick, about 6 hours. Overnight is okay, too.  Transfer the mascarpone to a covered container and store in the fridge. There probably won't be too much whey (1/3 cup at most) but save it and add it to scrambled eggs, quiche, or a bread recipe.
Use homemade mascarpone within 3 days.