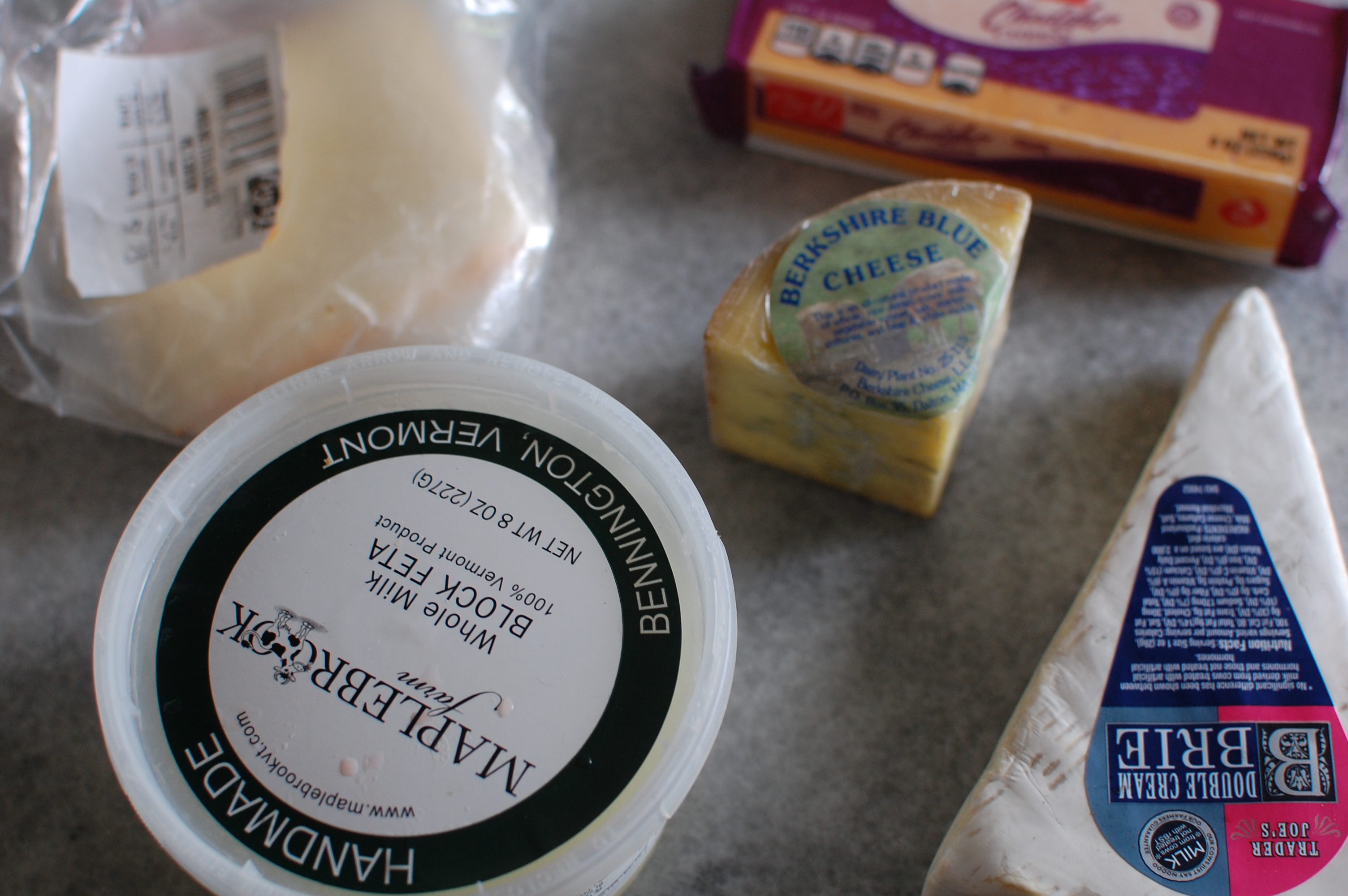 So I'm leaning against the side counter, waiting for our drinks.
It's Mother's day, and my sister and I have scooped up the tiny pocket of time before our mother goes to work and my sister studies for finals to walk down together the three of us and buy my mother one of her secret treats, a decaf soy latte. I'm waiting for said soy latte, along with an iced americano (me) and an au lait (the signature drink of all 16 year olds) for my sister. I am spacing out the window, high on the scones Sadie made me and the lilacs Rosie picked me and the extra sleep I got while all that was happening. It's hot, and the coffee shop is empty and bright and only noisy with grinding.

A woman with an expensive haircut wedges her head into the door, and she directs her question to the eye-rolling teenagers behind the counter.
When does the cheese shop open? (The coffee shop is attached to a cheese shop, and if you've been here now I know just where I am. So the scene is set.)
The kids roll their eyes a bit and smile and answer in so many words that it's not open yet. They give the time. It's not that time yet. After all, it's early. The woman does a big eye roll of her own, and breathes out a seriously? And then against my better judgement but pumped up by my mother's day optimism, I get involved.
Try Guidos! They have a great cheese selection. Or the Coop? Or even Big Y. 
I'm just trying to helpful, but perhaps I have insulted her when I spoke the name of our normal non-gourmet grocery store. She seems upset. And then she says it:
Yeah, we can't do that. We're New Yorkers, and we're very particular.
In my defense, and what I would have said had I been able to hold back the slightly snarky comment I actually said (because sometimes I am not a very good human but I promise I'm working on it), my little town has an abnormally skewed ratio of residents to good cheese. There are 7500 of us here year round (and a zillion in the summer), but if you are in the market for a few good hunks of cheese, you don't have to go far. You can go to the cheese chop she desired so deeply, and you'll see why it's won all sorts of awards and even the Contessa (wearing shoes because it was winter) included it in her tour that will be on some television near you someday. Rubiner's  is a great cheese shop, and there's always a few really great blocks of cheese on the marble tasting boards. My girls like to help themselves, and because of that, they know great cheese.
But there's more. Right down the street is The Coop, and the cheese occupies the great circle in the center of the store. There are all sorts of exciting cheeses there, including some of my secret weapons of cheaper and delicious cheese: manouri (a soft sheep cheese) and a certain extra tangy goat brie, both of which you can buy a wedge for under 4 bucks. Head just a bit further south on 7 and you'll hit Bizalion's, where I worked for a few happy years. That's where I learned how much I like the crunchy crystalled dark orange mimolette, and, somewhat unfortunately, made my first grilled cheese with comte (unfortunately only because it was so good that I dream of it).
Just across the parking lot is Big Y, the regular old supermarket, and you could get lost in their cheese section. It might be where the normal people shop, but those normal people can buy Cowgirl Creamery at the grocery store if they've got 25 bucks to spend on a wedge. And from there you can walk over the median to the next parking lot, and head into Guido's (also- bonus: a sponsor of this very blog) where not only can you find endless delicious and expensive cheeses, they're surrounded by an inspired curation of fancy crackers. I could live in their cheese section.
And there you have it. Great Barrington: Kingdom of Cheese. Although I'm sure the particular New Yorker won't read this, if you are visiting and need some cheese, know that we have you covered.
But back to the coffee shop. Because in retrospect, I would like to give that poor woman a break. I'm sorry, Particular New Yorker. I imagine that maybe you weren't appreciated enough for mother's day and maybe you felt a little down, or maybe your mother was in the car and really she is the particular one and you were just trying to do right by your mother. Or maybe the day makes you grumpy for some reason having to do with loss or an impatience with Hallmark holidays. I'm sorry.
But–and you got me going on some thinking here–you also helped me to reflect on my own love of cheese, which is immense. And as I went over your choice of words, that is especially the use of particular, I thought about the fact that I am not very particular at all when it comes to cheese. Don't get me wrong–I love good cheese. But I also love other cheese that is… not as good. I don't want to go as far as to call it bad cheese, because as a lover of cheese, I'm not sure there is any bad cheese. Take a look at the contents of my refrigerator (which I have displayed for you above), and you'll see where I go with that.
Still, I honor your particularity. I think we all have a right to find the cheese we want to eat, and I wish that for you, too, Particular New Yorker. I hope you found it and it was delicious.
I am feeling especially excited about Feta these days. I like this wonderful Feta made over the border in Vermont, or French Feta, or the soft creamy Feta I make myself (new book, due out in October-preorder now!) or the cheap Feta crumbles that are often on sale. And because we went from winter to summer with no spring, I am also especially excited about Watermelon and Feta, which you've probably made and eaten and know about but allow me to remind you, because it's been a long winter and you might have forgotten about it.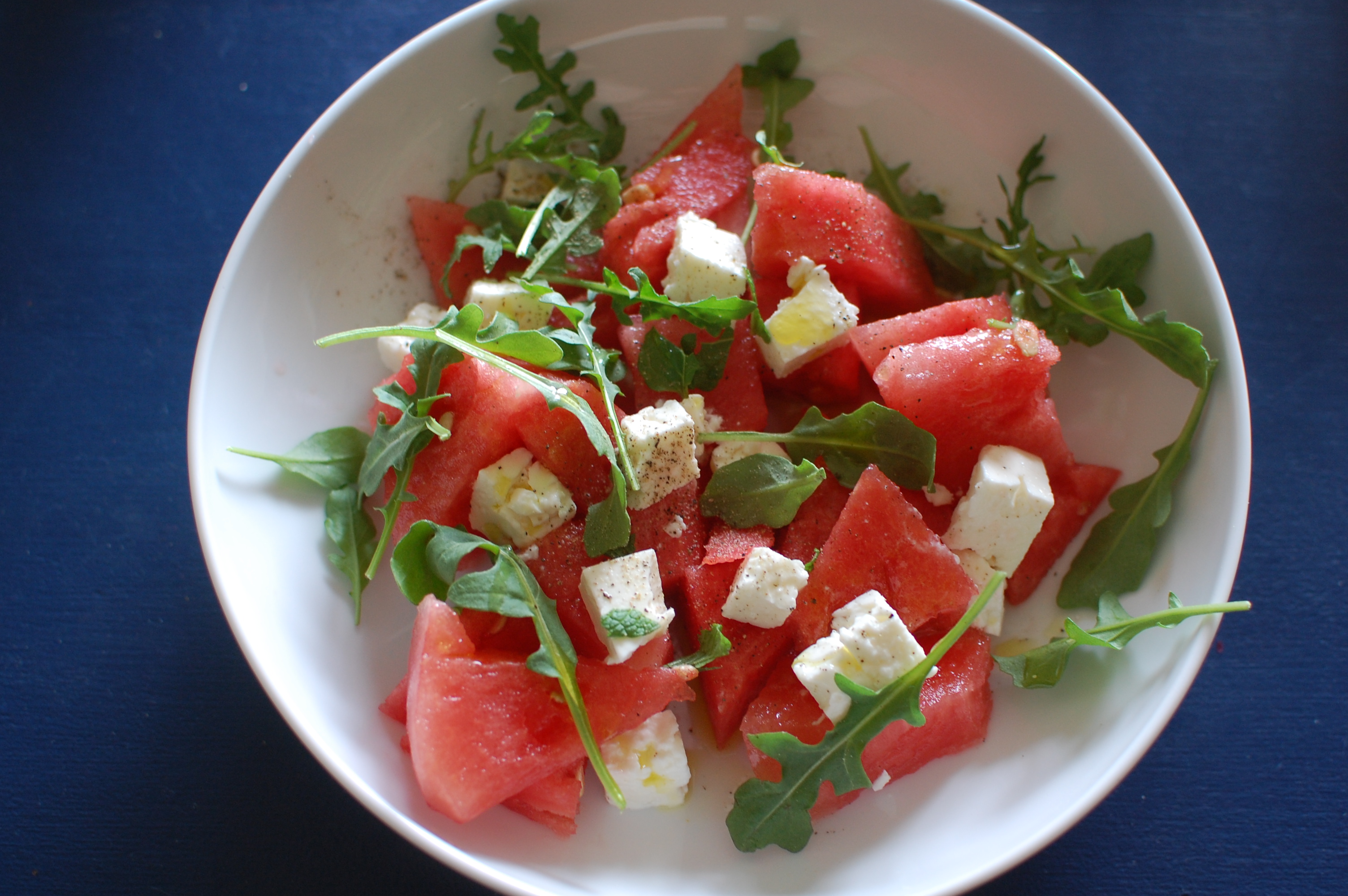 There's no recipe, because it's too simple to measure, but what I do is cube the watermelon and the feta, and then I add a few ribboned mint leaves if I've got them. Lately I've been adding a handful of arugula, which the rest of my family pushes around the plate and leaves there while feasting on the rest of the salad (it's okay- more arugula for me!). Then I pour olive oil overtop, and lots of black pepper. Repeat the next day, and the next, until the weather gods remember that it's May and not August.