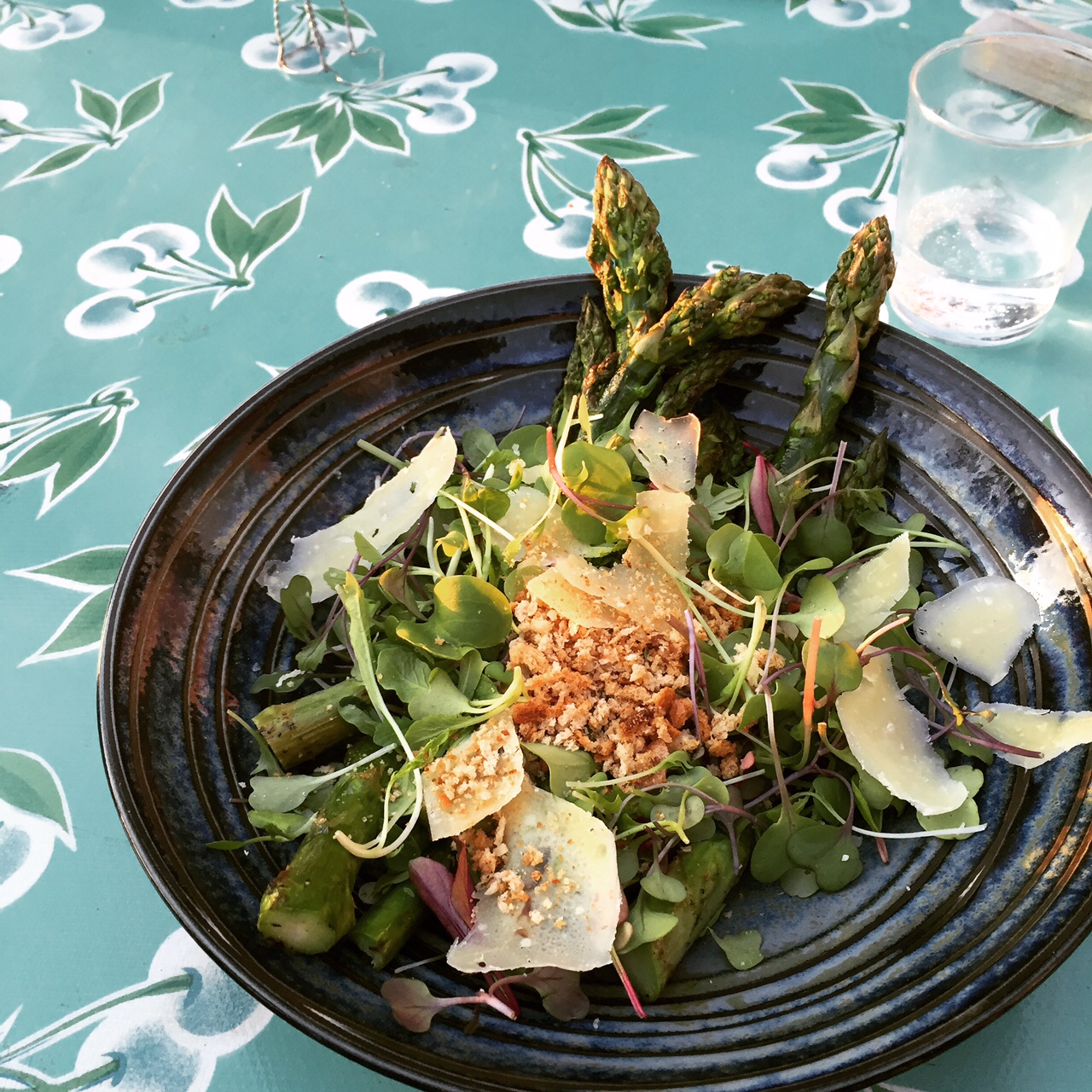 All season at the market we have a rectangular basket at the front of the Indian Line Farm table that always holds the micro greens. We pack little ziplock bags full of them, and they go for 3 bucks a pop which can seem steep when you hold the tiny bag in your hand, especially weighing it against a big voluptuous bunch of kale, which also sets you back 3 bucks. So I often end up having to argue in defense of micro greens.
Here I go.
First, just let go of the name. They're really just sprouts, so if you're the type who feels  at ease and at home in natural food stores (you know who you are, and you're probably eating nutritional yeast on your popcorn right now like me), just call them sprouts. They're the baby greens of whatever combination the farmer has chosen, but ours are mostly radish, swiss chard, mustard, kale–that sort of thing. "Micro greens" makes me think of restaurants in California in the 90's I've never been to. It's snooty. But really, they're just tiny greens.
Because they're tiny, they're really delicious and tender and fun to eat. (Now's the part where I open a bag and you taste them–see?) And apparently they're REALLY good for you too, so that's a bonus.
When it comes down to it, a bag of micro greens might just be the biggest bang for your buck. First–because we really pack them in there and a tiny bag can end up nearly bottomless. But second–because once you have a bag, you can transform any dish into something more exciting through the micro green effect. More on that in am moment.
How do you use micro greens? Use them constantly on everything, included, but not limited to:
tacos, scrambled eggs, sandwiches (especially egg or chicken salad, yes! yes!), pizza (just don't tell my husband), tossed with roasted vegetables, burgers, grilled anything, in salads, on salty fried soba noodles, bowls of noodles, any noodles, avocado toast, cheese toast, grain salads, bean salads, green salads, or possibly my very favorite: on crackers and cheese.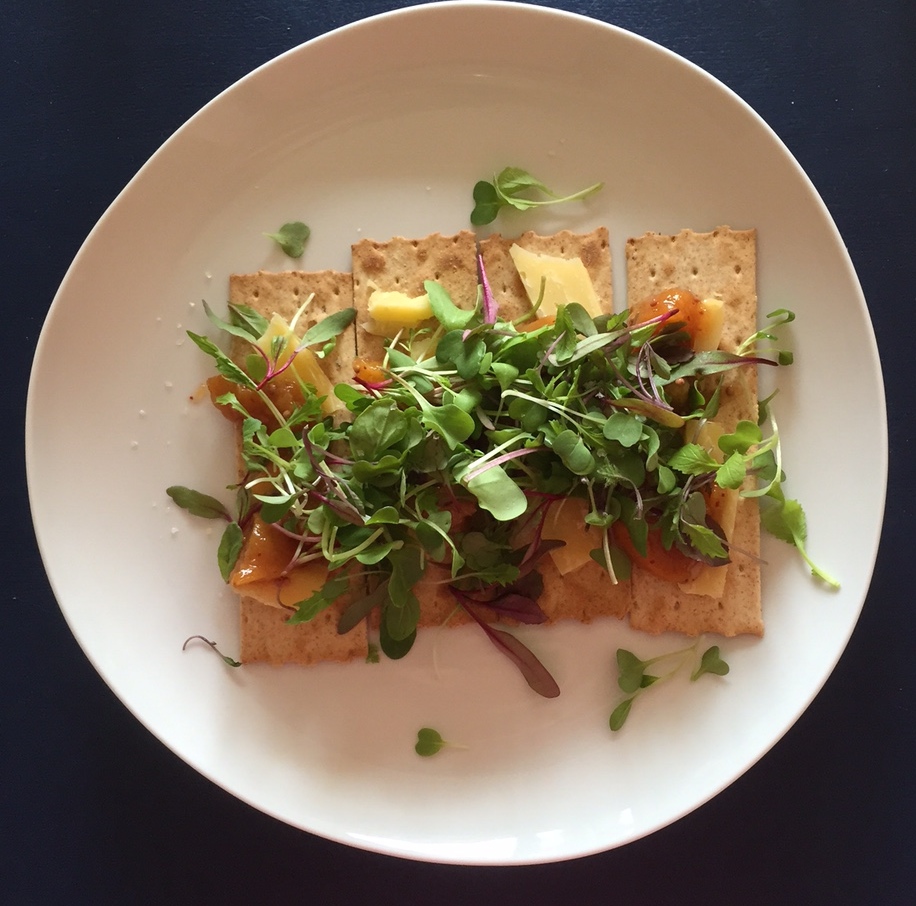 (There's also a little bit of Food in Jars' Peach Mostarda on there, because it's just about the best thing I've tasted in a long time.) But it's all the micro green effect–once you've got micro greens on there, it all gets fancy and green and alive.
Have I convinced you? I'll be at the GB farmers' market tomorrow with a full basket, and if your market is elsewhere, I'm guessing there are micro greens tucked into some table where you are. Try them. Trust in the micro green effect.
Oh, and before we hit the weekend, I've got two little things.
The first is that I've got a cheese class coming up on June 13 and there are a few spaces left. Registration is here!
The second is that I'm in the process of doing a bit of a long overdue site redesign. I'm working mostly on clarity and functionality, because a lot of stuff here (including subscriptions- I know!) just isn't working very well. So if there's an element here that's tripped you up or you haven't been able to find something, will you let me know? I'd be so grateful.
Happy weekend, friends. I hope it's long and wonderful.