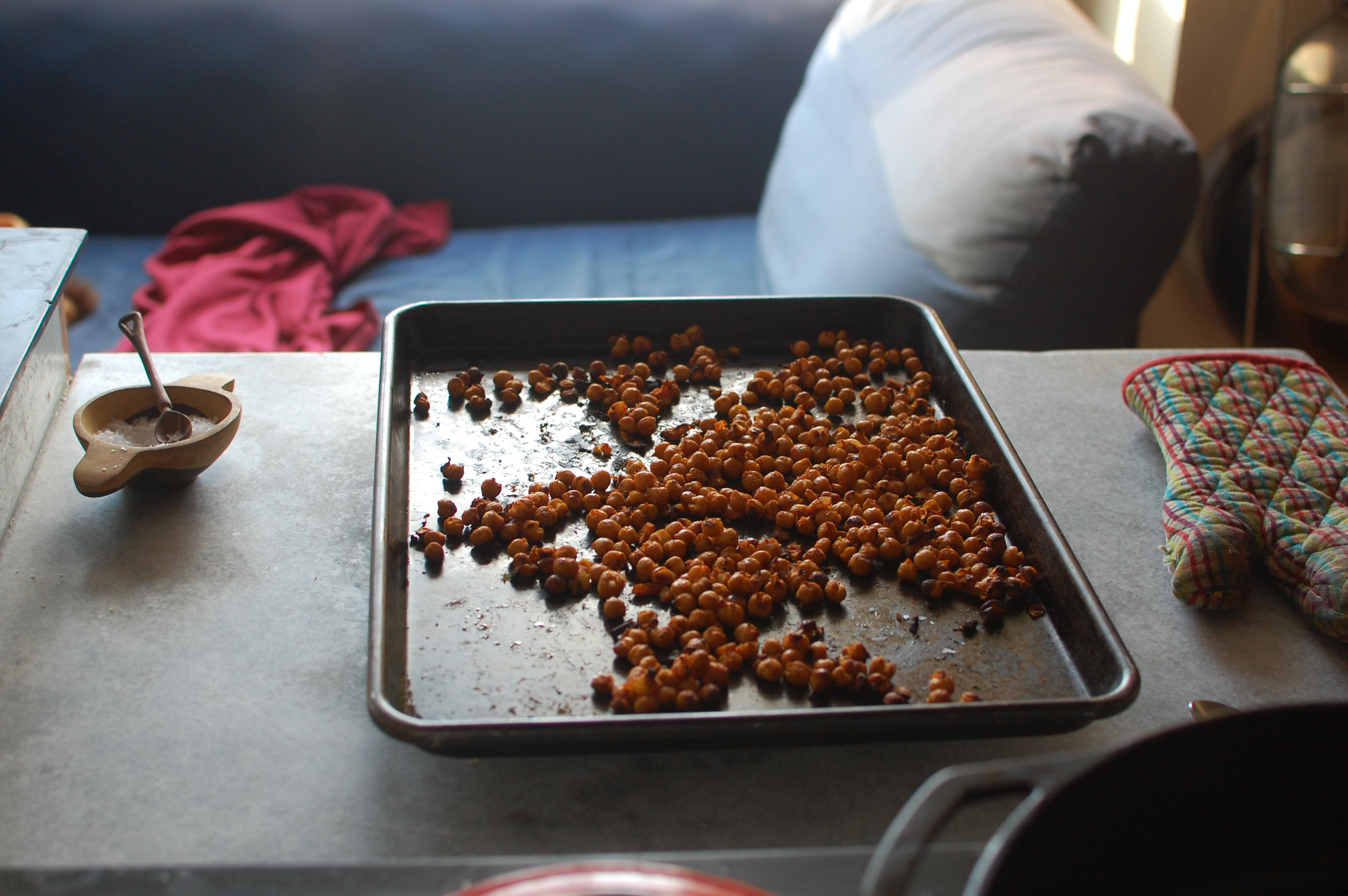 Hello from here. (Cold, cold, cold.) I'm going to try to finally wash my windows today, as the world has lost some of its usual sparkle.
I'm mired down in January already, just when I'd really decided, last month, that I unapologetically love winter. But last month there were bonfires and birthdays and cocktails and lights. I walked the puppy down to the river twice a day without fail, stomping over the snow and breathing in the cold air like it was addictive as tobacco. January came and the world froze and the news turned horrible and I was sick in bed for a whole week. Freida and I go out in 5-minute bursts until she starts to shake and I start to cough, and then we come back in and she presses her wet nose against the window again to watch for the dog next door who stands in the corner of the yard to taunt her. No wonder the windows are so dirty. I'm finding these little bits here and there, though. Sadie practicing Chariots of Fire on the trumpet. Joey putting kitchen mixes on my phone for me to find when I need them. I'm teaching my sister how to drive. Waking up in the cold morning with Freida under the covers, pressed against my feet.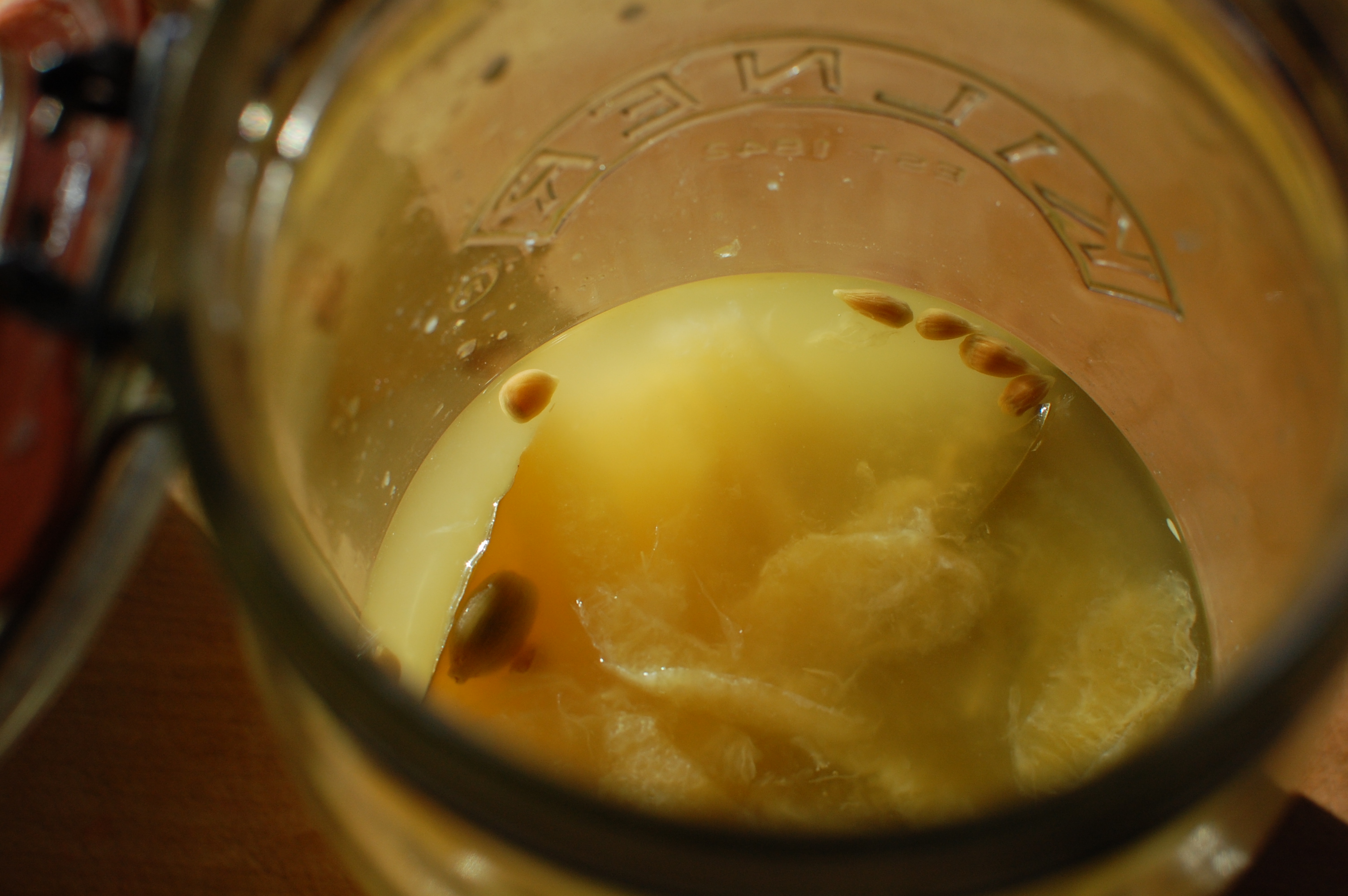 Every January, I make preserved lemons again. The lemons are good and cheap right now, and once you've packed them, you have weeks of sunshine bubbling away on the counter. A few years ago I wrote about the method, and there are lots of good comments on that post, too. Just after, I rounded up the different ways I use them in the kitchen, and I thought it was high time to revisit that topic, as the list has grown.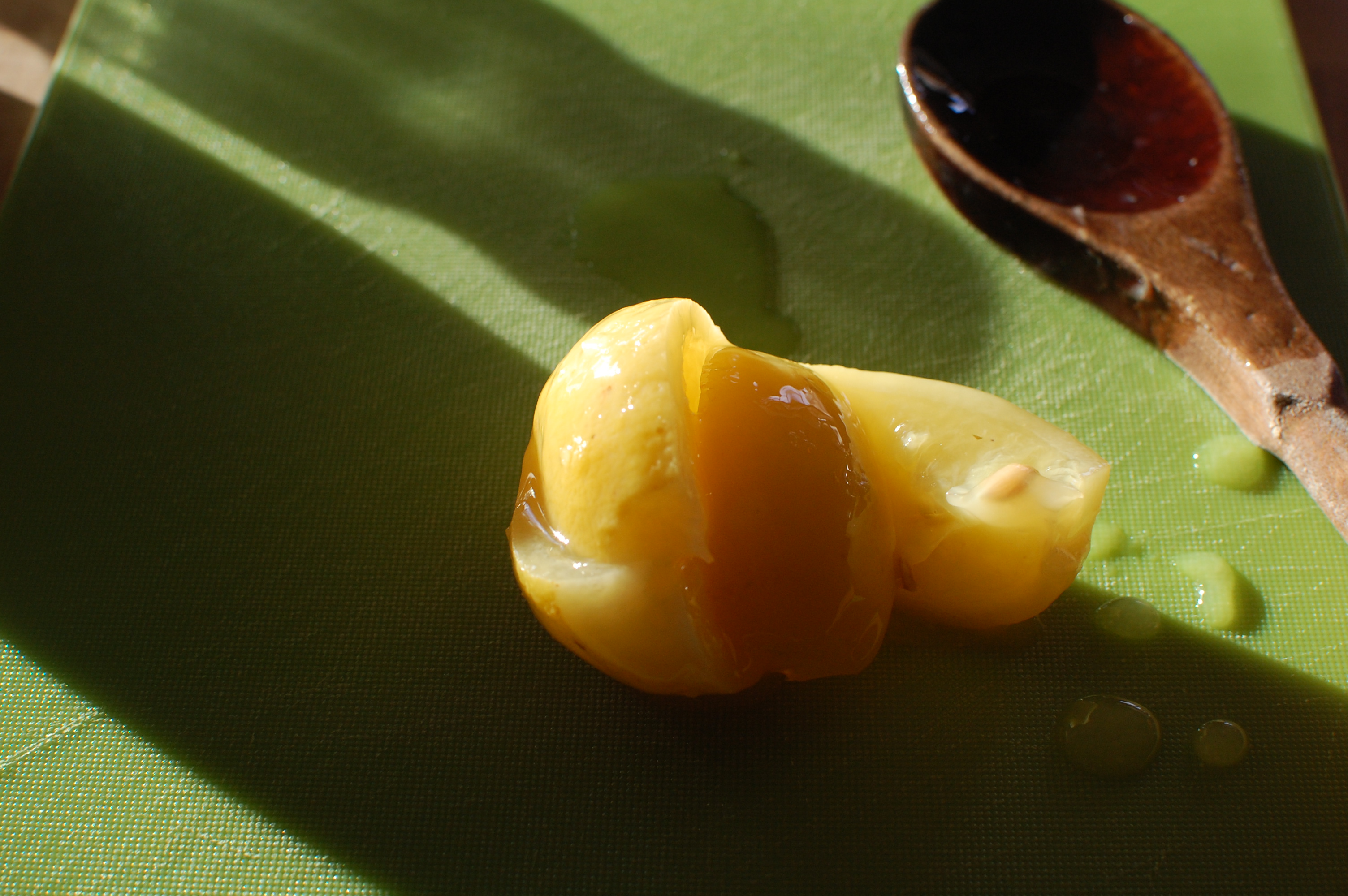 One of my favorite new uses for preserved lemons is in chicken soup. I chop up a whole lemon (rind, flesh, and all) and stir it into the soup close to the end of cooking. Back in December, I did this with a chicken, barley, and watercress soup, and that was fantastic. I've been adding a lemon to every chicken soup since.
Also, I've take to chopping up a bit of rind and adding it to vinaigrette along with a spoonful of brine.
And then there are the roasted chickpeas.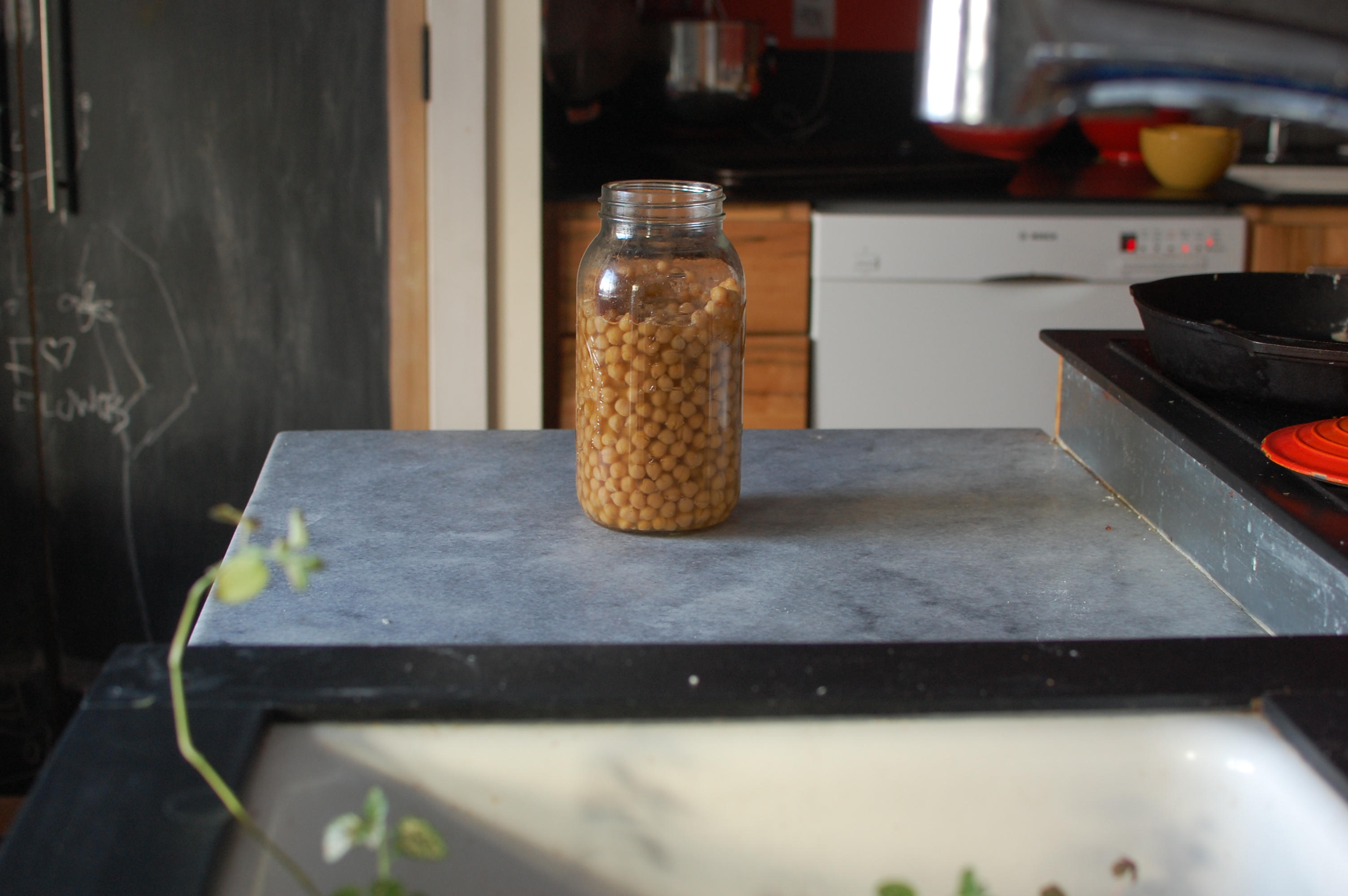 The short story here is that when you toss a chickpea in spices and roast it, it turns into a snack. The longer story is that they're a little odd, and certainly not for everyone. They dry out a bit, and their chickpea-ness is somehow enhanced. But those who like them (and I do) LOVE them, and they're especially well-suited to mindless eating (strangely addicting, as my kids say).
I've been roasting chickpeas since Heidi told me to when her third book came out. (You know the one, right? Super Natural Every Day: Well-Loved Recipes from My Natural Foods Kitchen) Since then, I've roasted them with so many different spices and flavors, but I think preserved lemon is my favorite addition.
Do you have lemons going on the counter? Or already ready in the fridge? Here's a roundup of ways to use them:
How To Make Preserved Lemons
Preserved Lemon Caesar
Fettucini with Preserved Lemon and Roasted Garlic
Preserved Lemon Hummus
Preserved Lemon and Rosemary Focaccia
Preserved Lemon Martini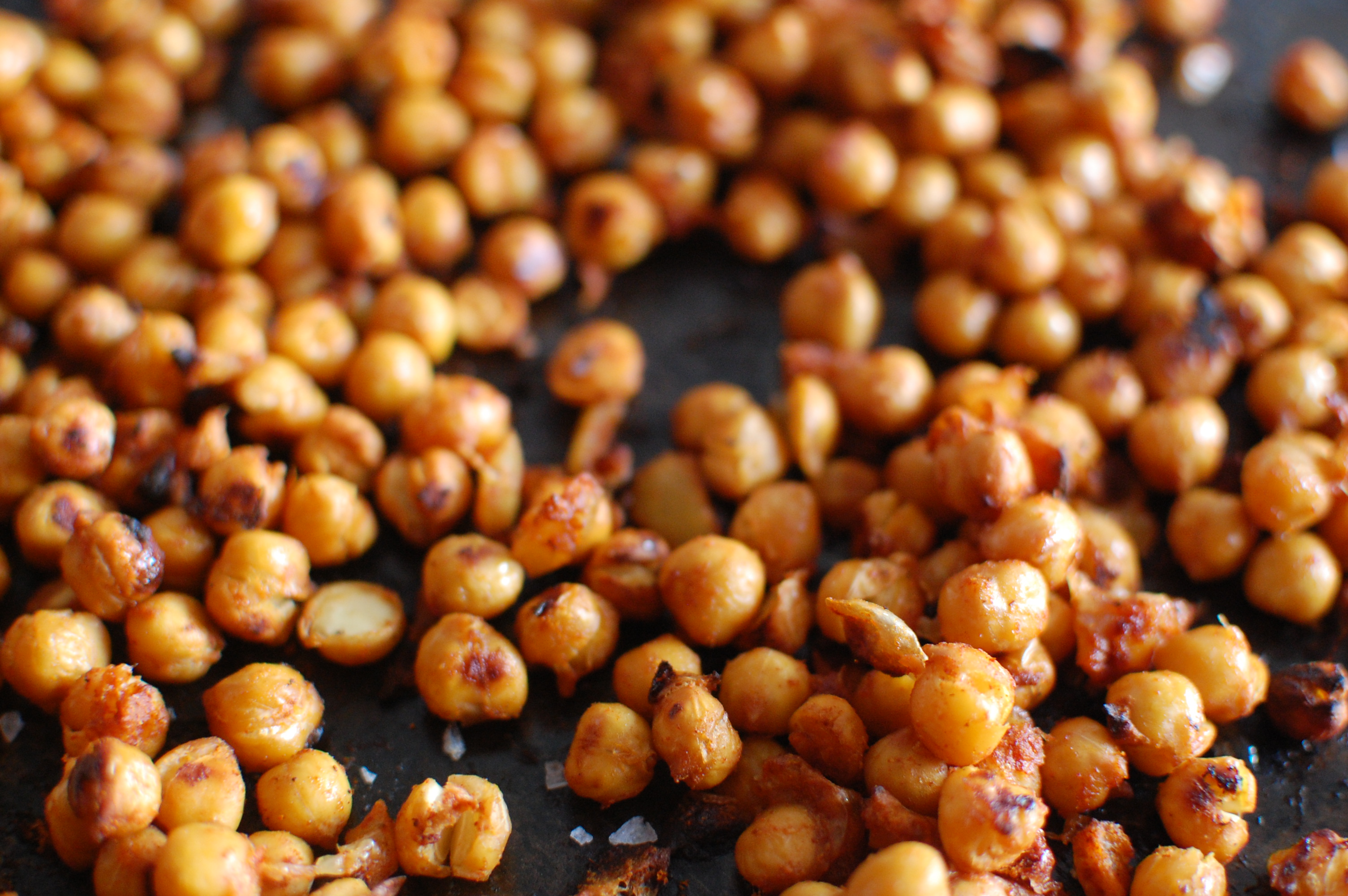 Preserved Lemon Roasted Chickpeas
inspired by Heidi Swanson, Super Natural Every Day
1 preserved lemon (flesh and skin), finely chopped
1 teaspoon sweet paprika
1 teaspoon smoked paprika
1 tablespoon olive oil
3 cups cooked chickpeas (I do mine from scratch, but canned will work too–just be gentle with them)
Optional: salt
1. If your oven has a convection setting, preheat it to 425°F. If it doesn't, preheat to 450°F. Combine the preserved lemon, paprikas, and olive oil in a medium bowl.
2. Gently roll the chickpeas up in a clean dishtowel to dry them as much as possible. Toss the chickpeas in the preserved lemon mixture, and spread them in a single layer on a rimmed baking sheet. Roast, shuffling with a spatula a few times during cooking, until the chickpeas are brown in spots but not burnt. This will take 15 to 20 minutes in a convection oven, and slightly longer in a regular oven. Take the pan out of the oven, let the chickpeas cool slightly, and add more salt if you like.
(In the interest of full disclosure, there's an Amazon affiliate link in this post. Many thanks!)