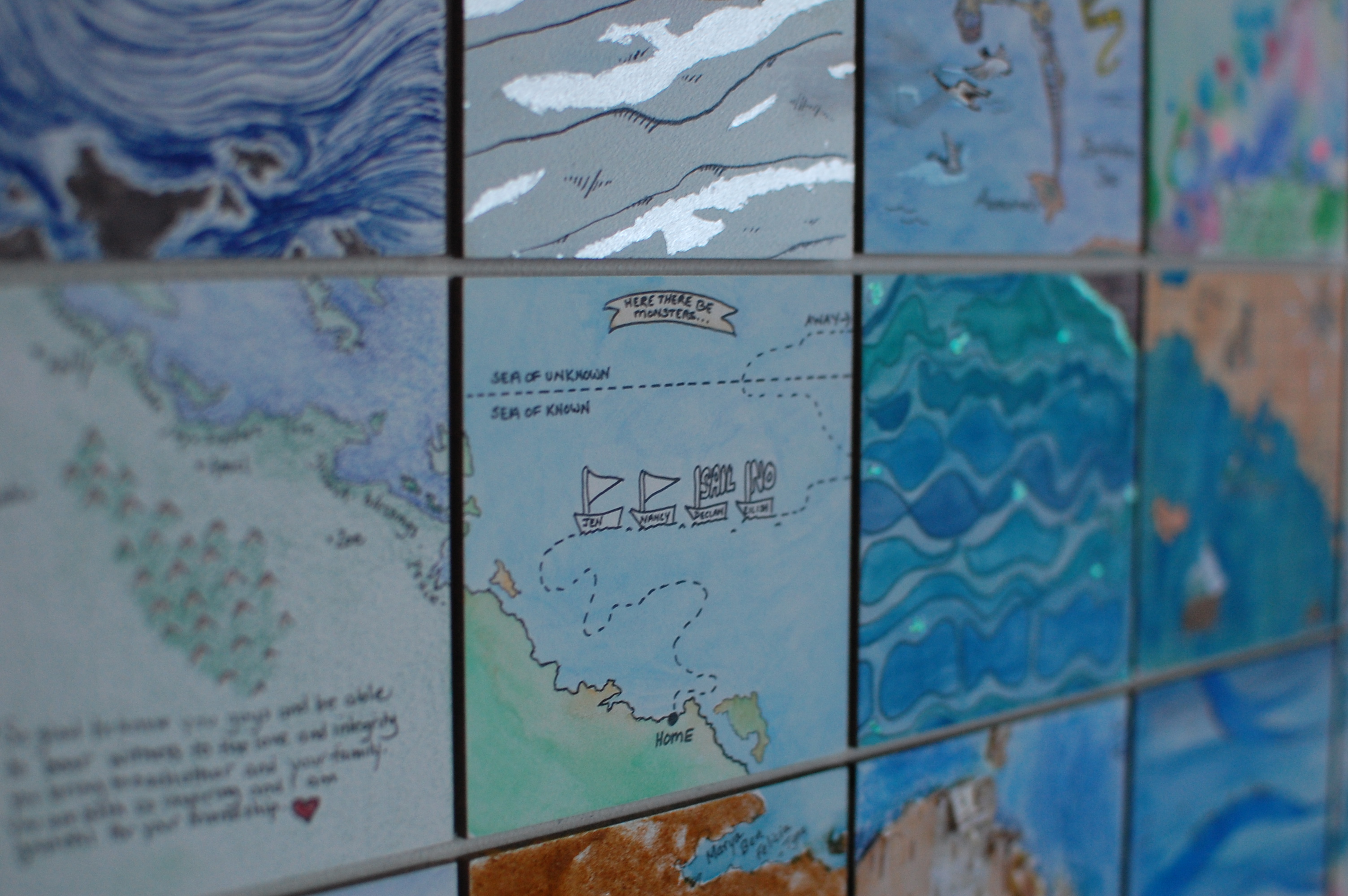 Every so often I post a picture that includes the wall beyond our table and someone asks what is that? That, I say, is the map. And I always promise to tell the story of of the map, someday.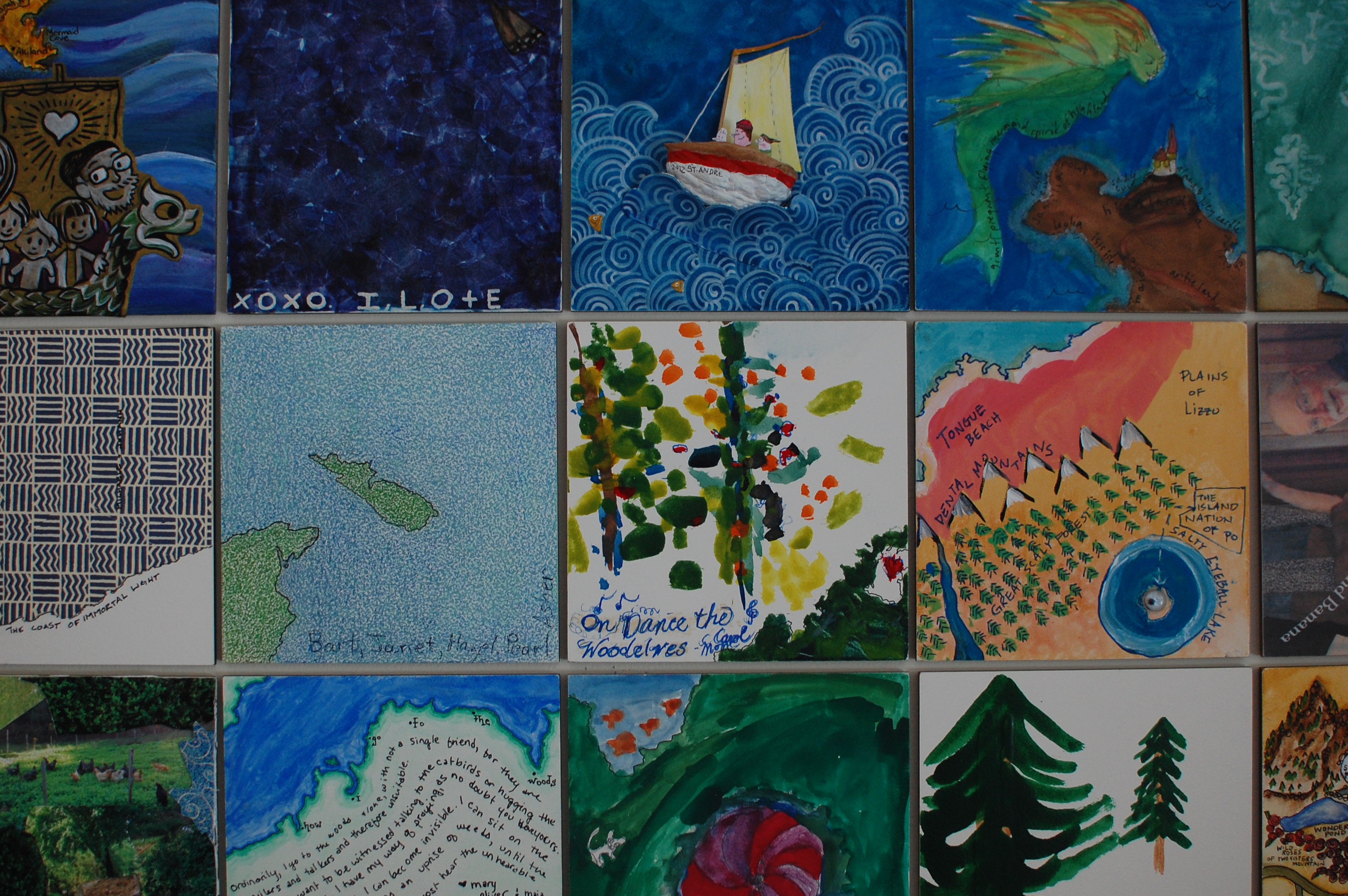 In the Fall of 2012, just before our tenth wedding anniversary, Joey started drawing a map.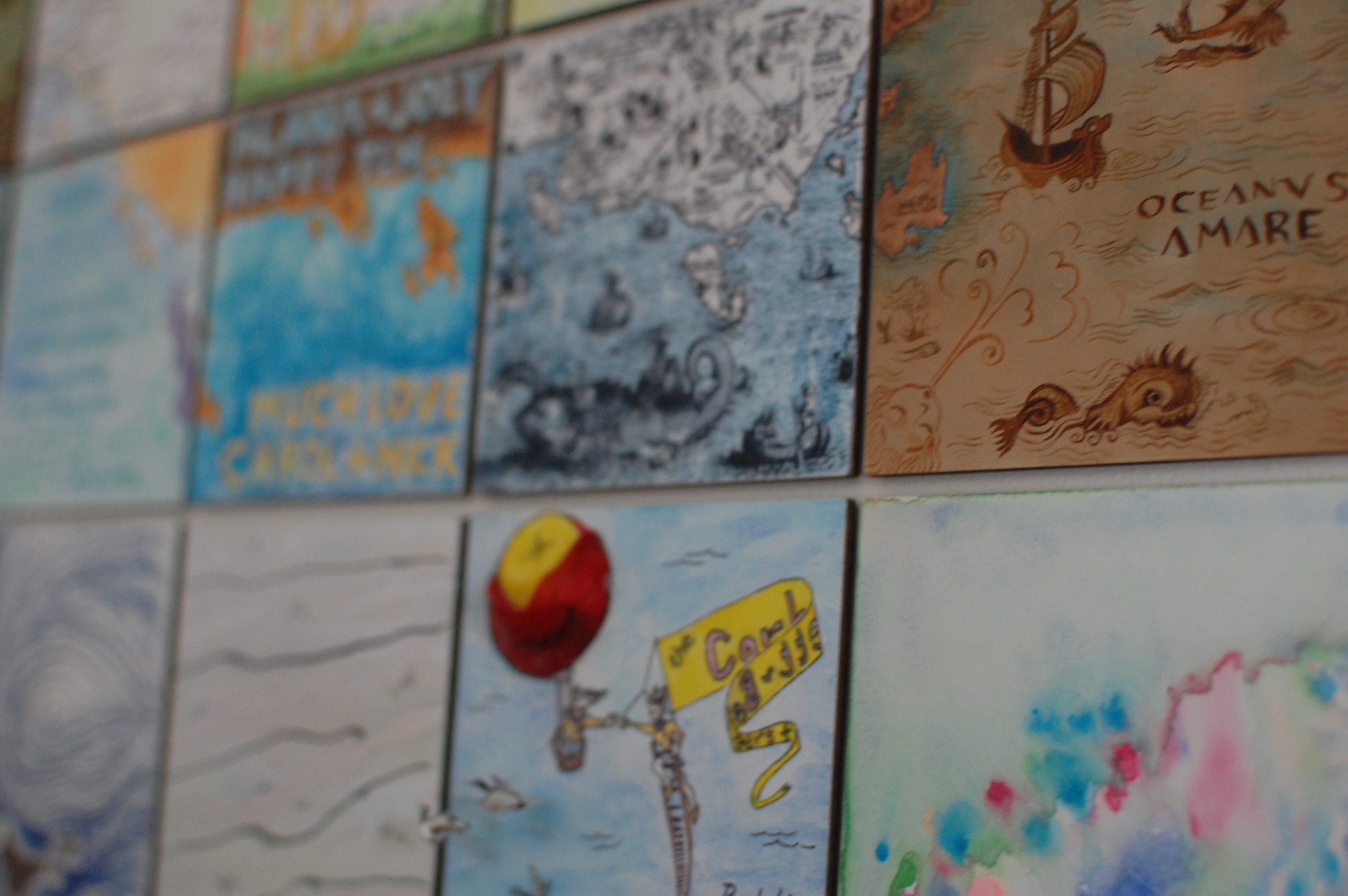 One day, two little squares appeared on our wall. For me, he said. A little map.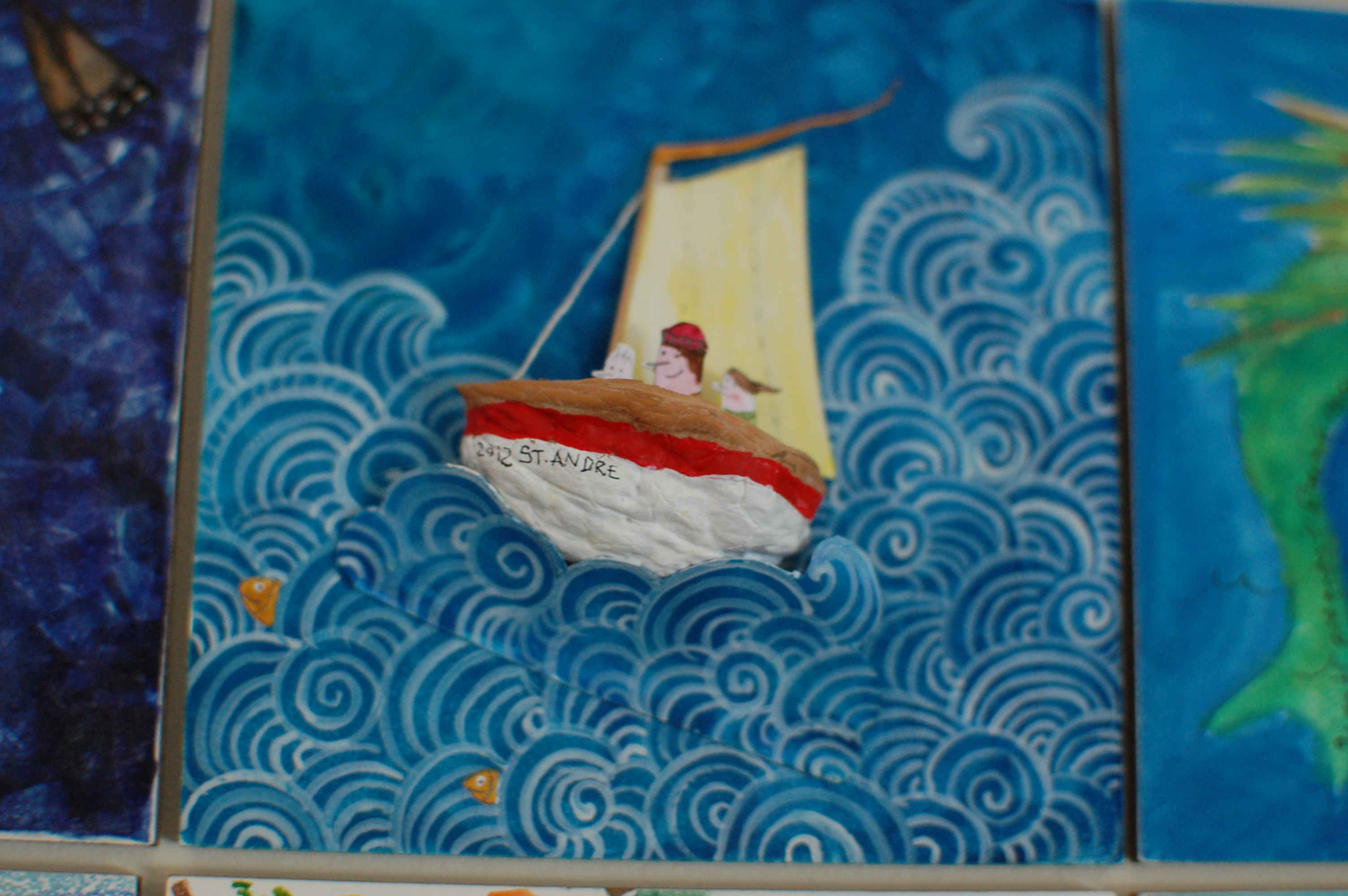 Joey makes maps. He maps stories, experiences, and different ways we walk from the house to the river. I think he expresses himself most fluidly in topography, boundaries, and transitions from land to water. I have a collection of these maps from over the years, outlines of the land of Chernilia, detailed tours of my own heart, clear paths through imaginary places, often with more clarity and definition than anything that's really around us.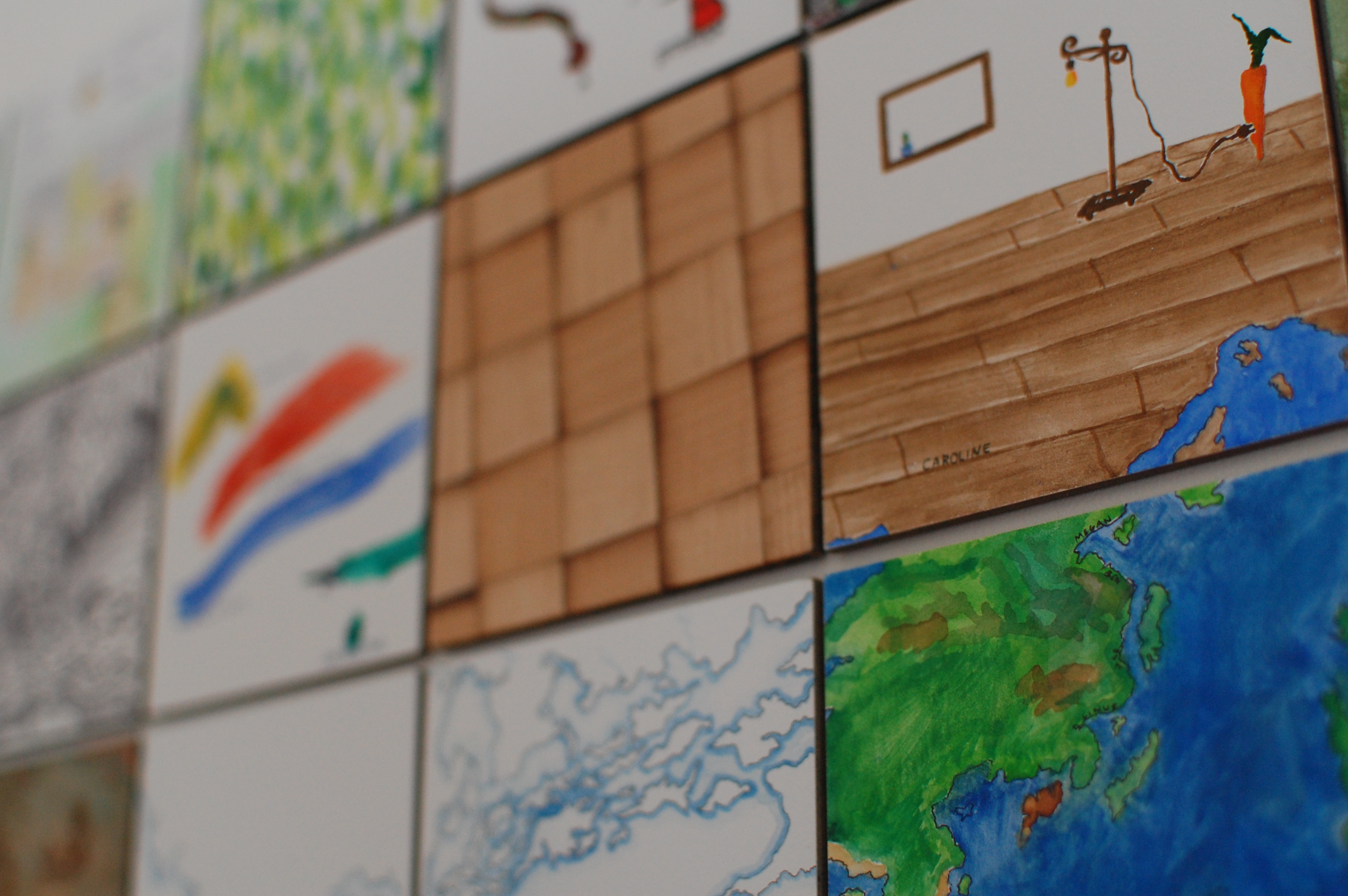 I thought the two tiles were the whole map. But he'd sketched out a much bigger place, and he'd transferred the boundaries to 100 other squares. Then he secretly sent out the squares to people we loved all over the country (and a few beyond), each with a stamped and self-addressed envelope, asking each person to return their little section of the map by our anniversary. It was, he said later, the best way he could think to bring people together in a way that was really possible. It was like a second wedding.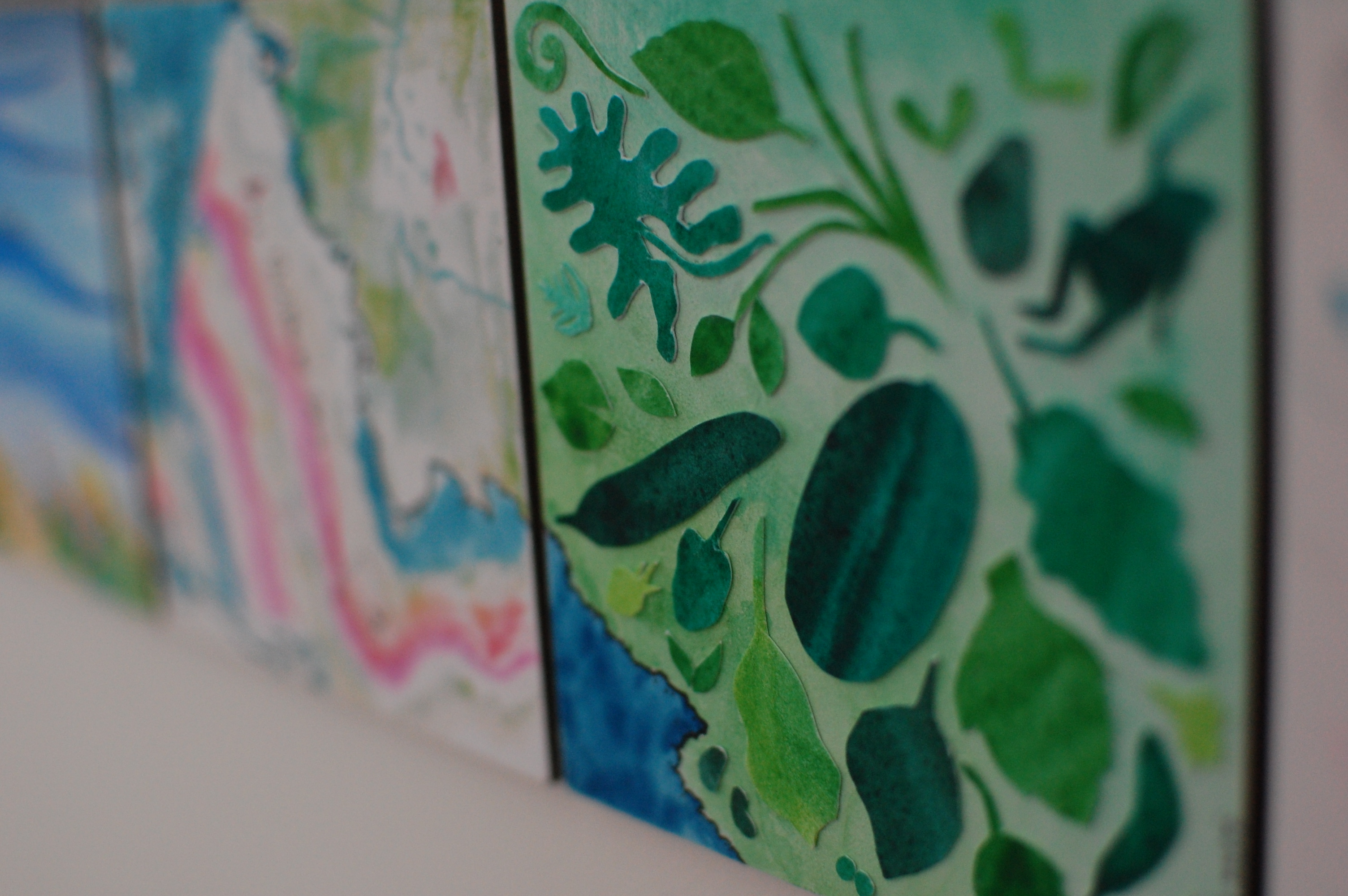 His only requests were that people follow the line of land to water, and that they include their names somewhere on the tile.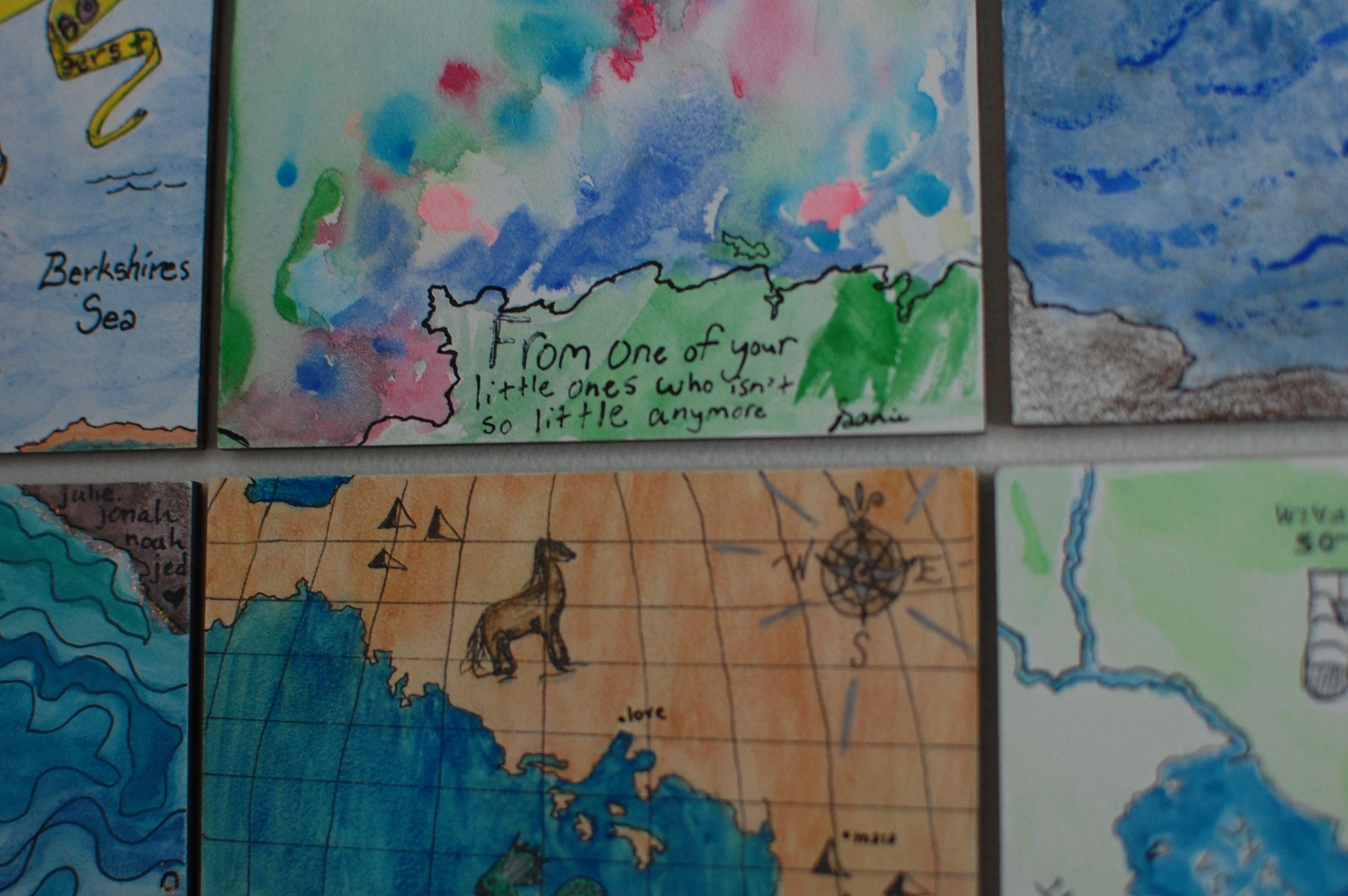 We went to Montreal for a few days to eat through our anniversary, and when we came back, our friends Molly and Aurel had put all the tiles together.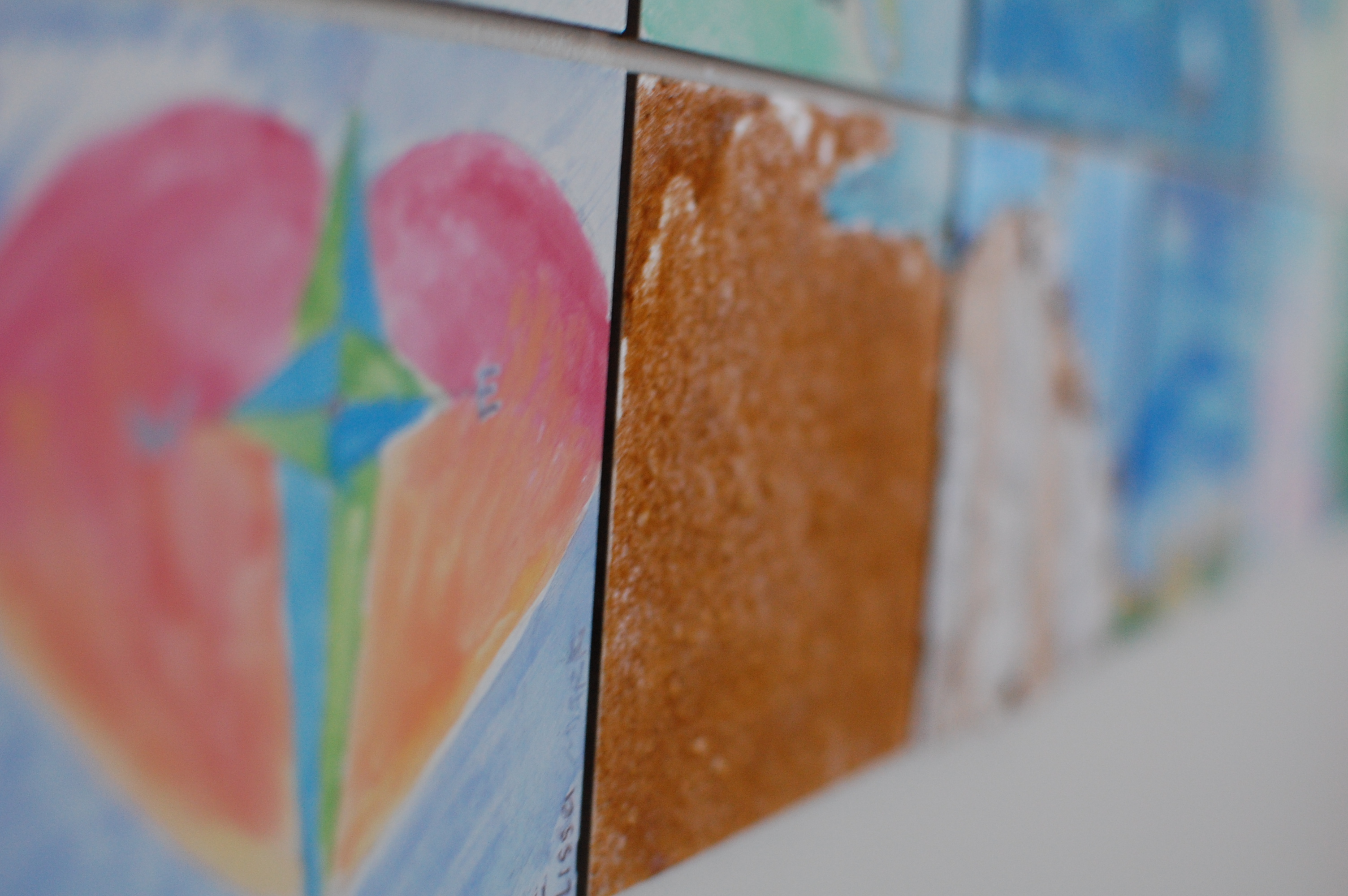 I love every tile in this map. There are tiles by kids. There are tiles by professional artists and tiles by people who admitted they were terrified to pick up a paintbrush. There are tiles by people I've known all my life, and tiles by people I don't know that well. There are people missing–some who Joey didn't think to ask, or was afraid to ask. There are some who intended to make tiles, but didn't get to it or got overwhelmed. (I later filled in those spots myself to hold their places, so I got to participate, too.) Many of the tiles arrived with letters that documented the process of making them. Some people had fights with their spouses about who would what, or what they would do together. Some told us about memories of when Joey and I first got together, or about our wedding. Other people told us about their feelings about love and marriage, and how they tried to squeeze all those thoughts onto their little section of this imaginary place.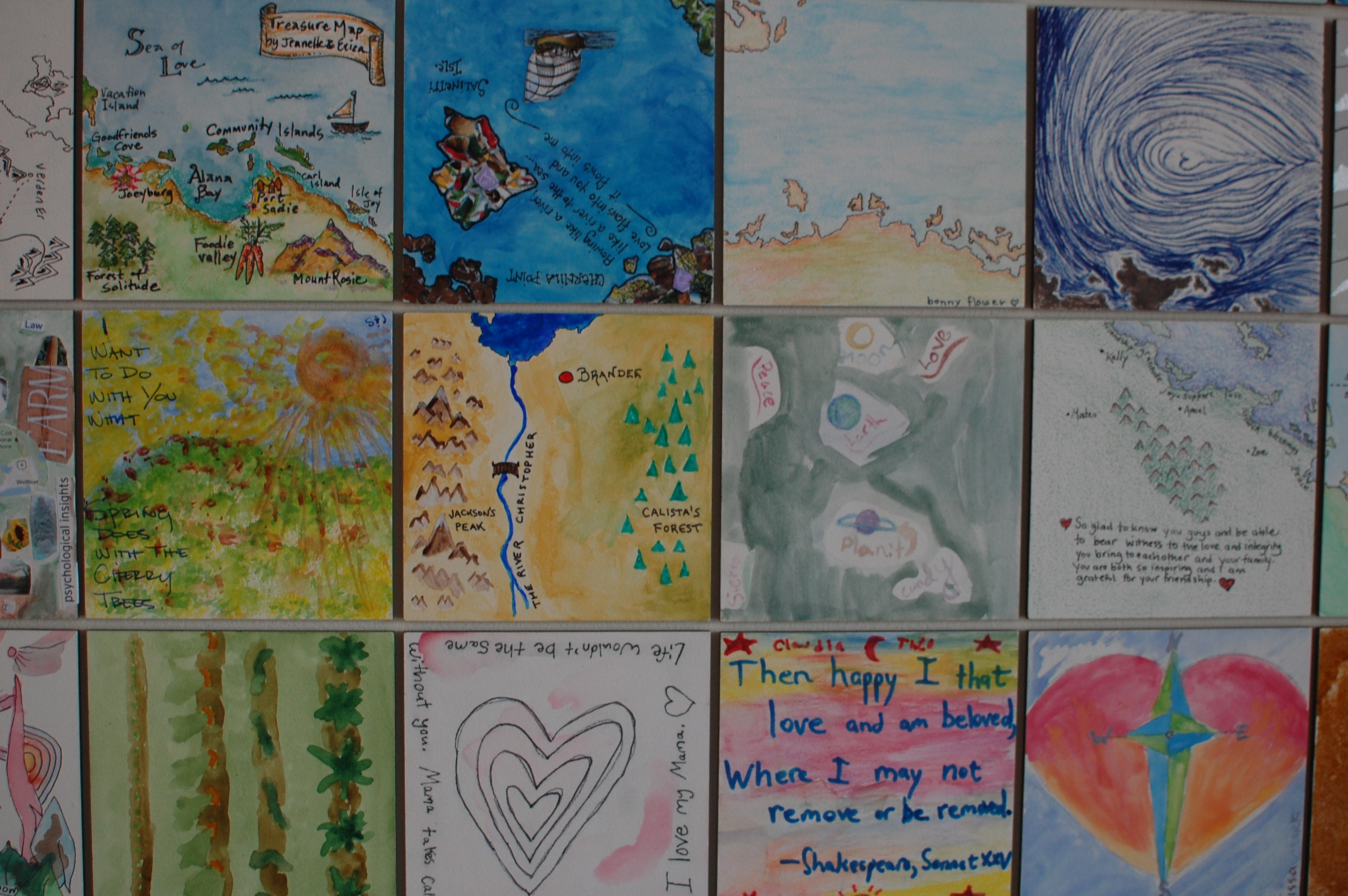 The map is attached to our wall with glue, so it's rooted right into our house. We'll have to take the wall with us if we ever leave. It's my favorite thing in our house. I still stand in front of it all the time, and I just get lost in it. I find new places every day. And if I step back and squint my eyes, I can see the outline of Joey's original world, with all its seas and mountains.