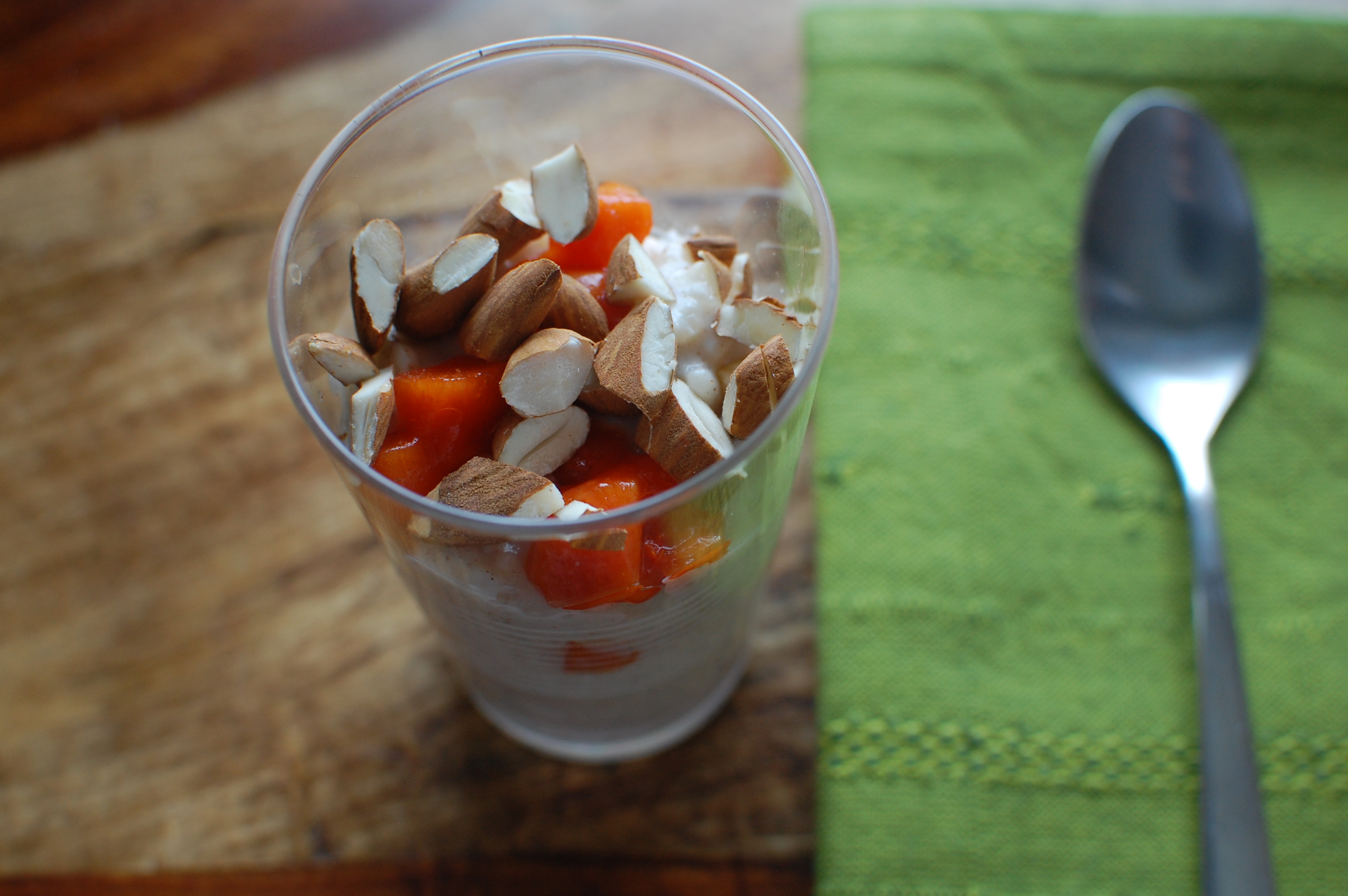 When I was 18, I spent Christmas with my aunt and uncle in San Francisco. I'd just dropped out of college after one semester, and a few days before the holiday I flew across the country with the intention of staying in their basement for a while. Eventually I'd end up working in few restaurants, wandering through the every inch of Golden Gate Park, and seeing a lot of movies by myself at the dollar theater. But first, there was Christmas.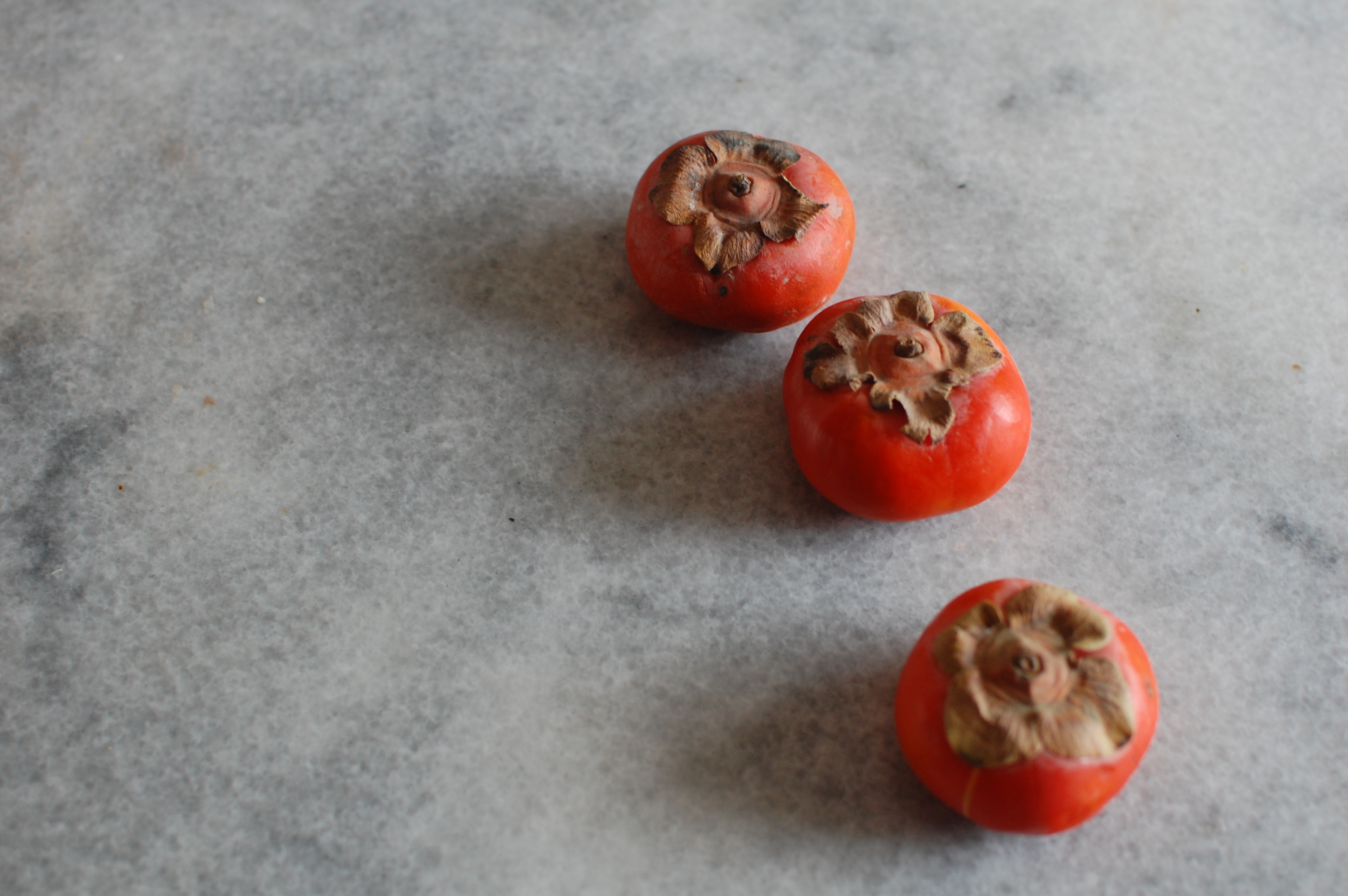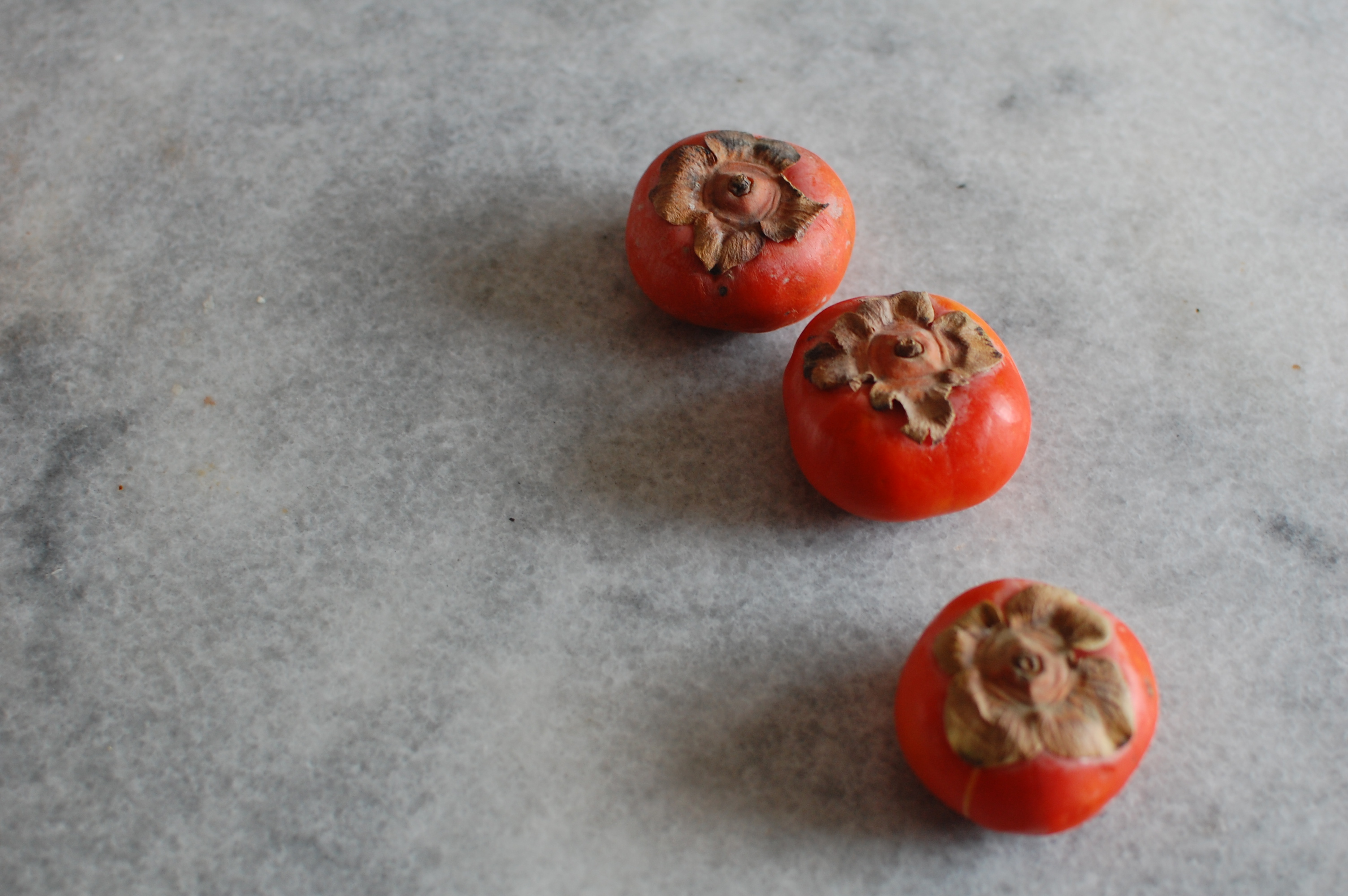 The aunt was my mother's brother's wife. She was a devotee of Martha Stewart, an ex-model and spiritual seeker who never went to college but read her way through every great book and then some. She taught me about paint colors and when to wear pearls (subjects that had never been covered in my upbringing thus far), but she also taught me how to pee out of a moving car (Death Valley, long story), and she attempted to teach me how to iron.
"You'll never be respected," she told me, "if you can't pull yourself together and look respectable".
Even to this day, I can only iron wrinkles into my clothes.
On that first Christmas I spent in San Francisco, my aunt also taught me how to eat a persimmon. It might have even been the first thing I ate when I walked into their perfectly twinkling and decked out house, and in the days after, I worked my way through the bowl of bright orange fruit. I ate my way through many things that holiday–a large box of Godiva chocolates, a small case of blood oranges, and, quite memorably, a few pounds of salty smoked ham that went with the loaves of gushy white bread from the bakery around the corner. I ate and ate, and I was never full.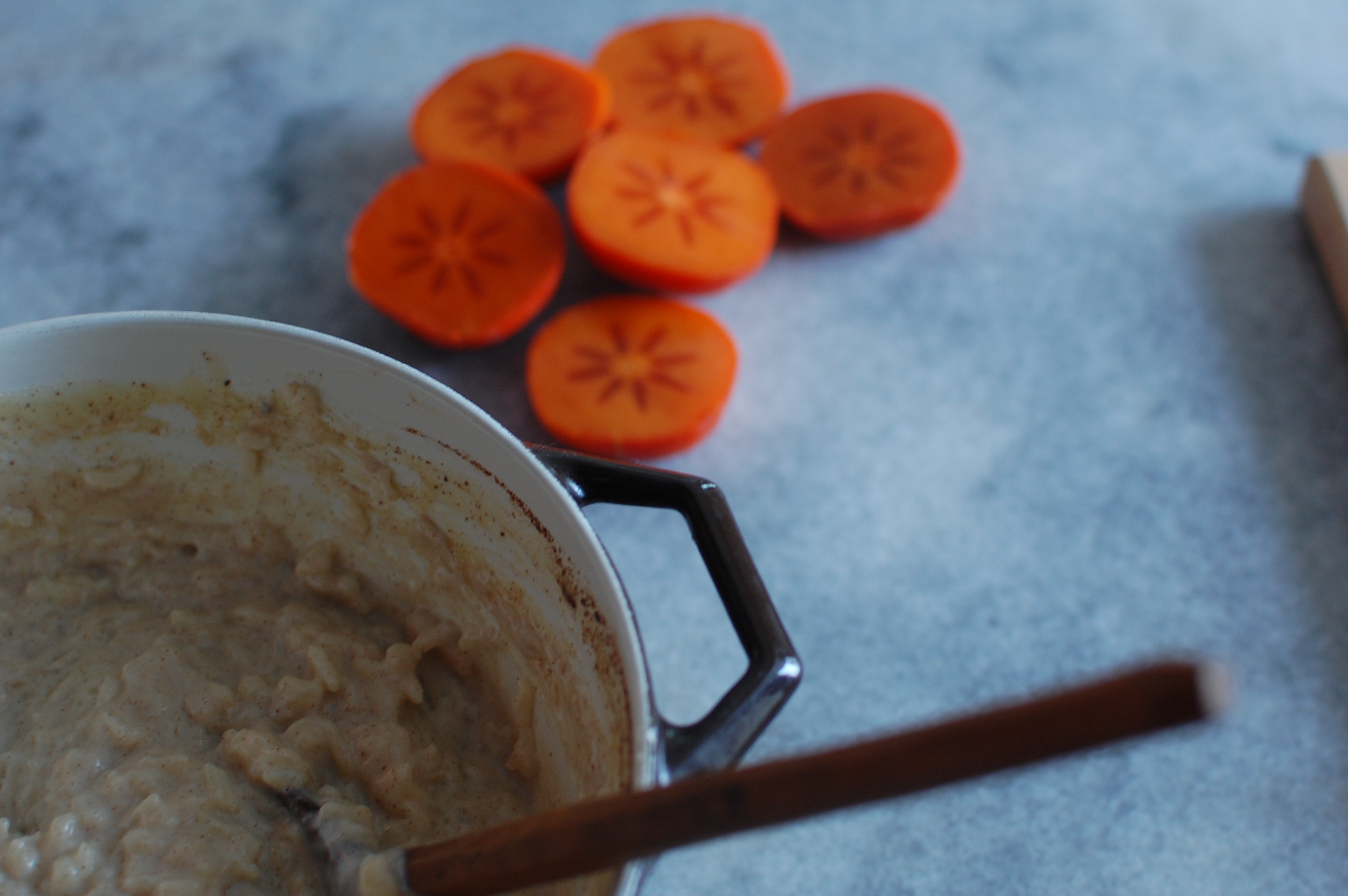 That Christmas eve before we went to bed, she and I walked around the corner to the big Catholic church on Balboa Street. We stood on the other side of street and watched everyone pack in to the church for midnight mass. I could hear the music and see the light inside, and we stayed on the sidewalk until everyone had gone inside and the wooden doors had closed and gone dark again. I decided I'd stay in San Francisco until I found myself. I'd been born there after all, and I thought I must be there somewhere.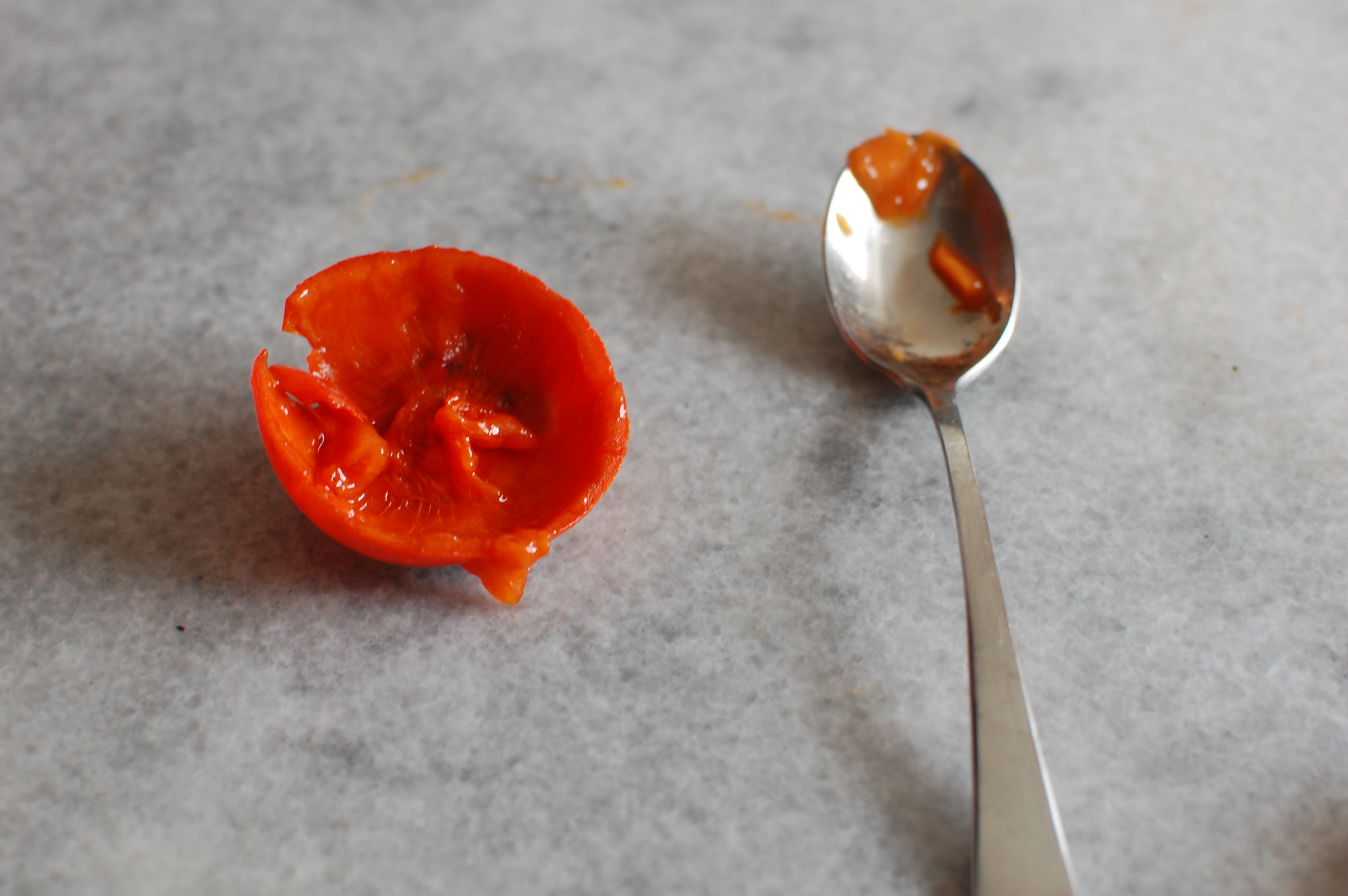 The next morning I opened up my gifts–all far more extravagant and lovely than anything I'd ever gotten for Christmas. I got my first cashmere sweater, a pair of matching flannel pajamas, fancy long underwear made of some high-tech fabric. And that day especially–I remember even nearly 20 years later–the persimmons were ripe and had to be eaten.
It wasn't hard to do. And maybe because of that day, or maybe because of their deep spice and sweet red-orange flesh, I think of persimmons as Christmas fruit. Here on the east coast, we don't see them very often, but in these few weeks they show up in a bin at the supermarket, ripening, neglected, usually on sale. Something between a tomato and a mango, mysterious and hard to know exactly how to eat.
There are two main types of persimmons in the supermarket: Fuyu and Hachiya. Hachiyas are slightly oblong, and they have to be so ripe the fruit is very soft to the touch before you eat them. The skin is edible but I don't love it, so I just scoop the flesh out with a spoon and fish out any seeds. Fuyus are smaller and squatter (that's what's pictured here), and they can be eaten when they're firm or when they're soft and overripe. I prefer them when the flesh has give when you press it. The taste is somewhere between a sweet citrus fruit and a mango, and they're beautiful enough to make just looking at them a treat. Both types of persimmon are delicious on their own or stirred into a little yogurt or something similar. Many people make persimmon pudding around the holidays, a baked, spicy, damp bread more than an actual pudding. flavor.
The idea for this rice pudding came from a beautiful book I wrote about in my last post, Tammy Donroe Inman's Wintersweet. There's something about the soft persimmon with rice pudding–it might be my favorite persimmon situation yet. And we've been talking over on the FB about Christmas morning food (a conversation I start over there every year and always look forward to), and I actually think this would be a great one to add to the Christmas morning menu list. It's both light and satisfying, and the whole parfait set-up always makes everything seem fancy.
Happy holiday week, friends. Sending love, and ripe persimmons.
Coconut Rice Pudding with Persimmons and Almonds
inspired by Tammy Donroe Inman, Wintersweet 
serves 6 to 8
1 can (13.5 ounces) full-fat coconut milk
2.5 cups whole milk
2/3 cup long grain white rice
3 tablespoons honey
1/2 teaspoon ground cinnamon
pinch of salt
3 to 4 ripe Fuyu persimmons
1/2 cup almonds, toasted and roughly chopped
1. Combine the coconut milk, milk, and rice in a medium saucepan over medium-high heat. Cook uncovered, stirring frequently, until the mixture comes to a boil. Reduce the heat to medium low and continue to cook uncovered, stirring every so often, until the mixture thickens, about 25 minutes. Add the honey, cinnamon, and salt and cook for another 5 minutes. Remove the pot from heat and allow the pudding to cool to room temperature. (You can also chill the pudding at this point if you prefer it cold.)
2. Slice the persimmons in half across their equators (This is Tammy's description, and I love it.) Score the flesh of the fruit in parallel lines about 1/2 inch apart, then do the same in the other direction so you have little cubes still attached to the skin. Put a few spoonfuls of pudding into a glass. Then use a spoon to scoop some persimmon cubes out of the skin and add them to the glass. Top with more pudding, a bit more persimmon, and some chopped almonds.