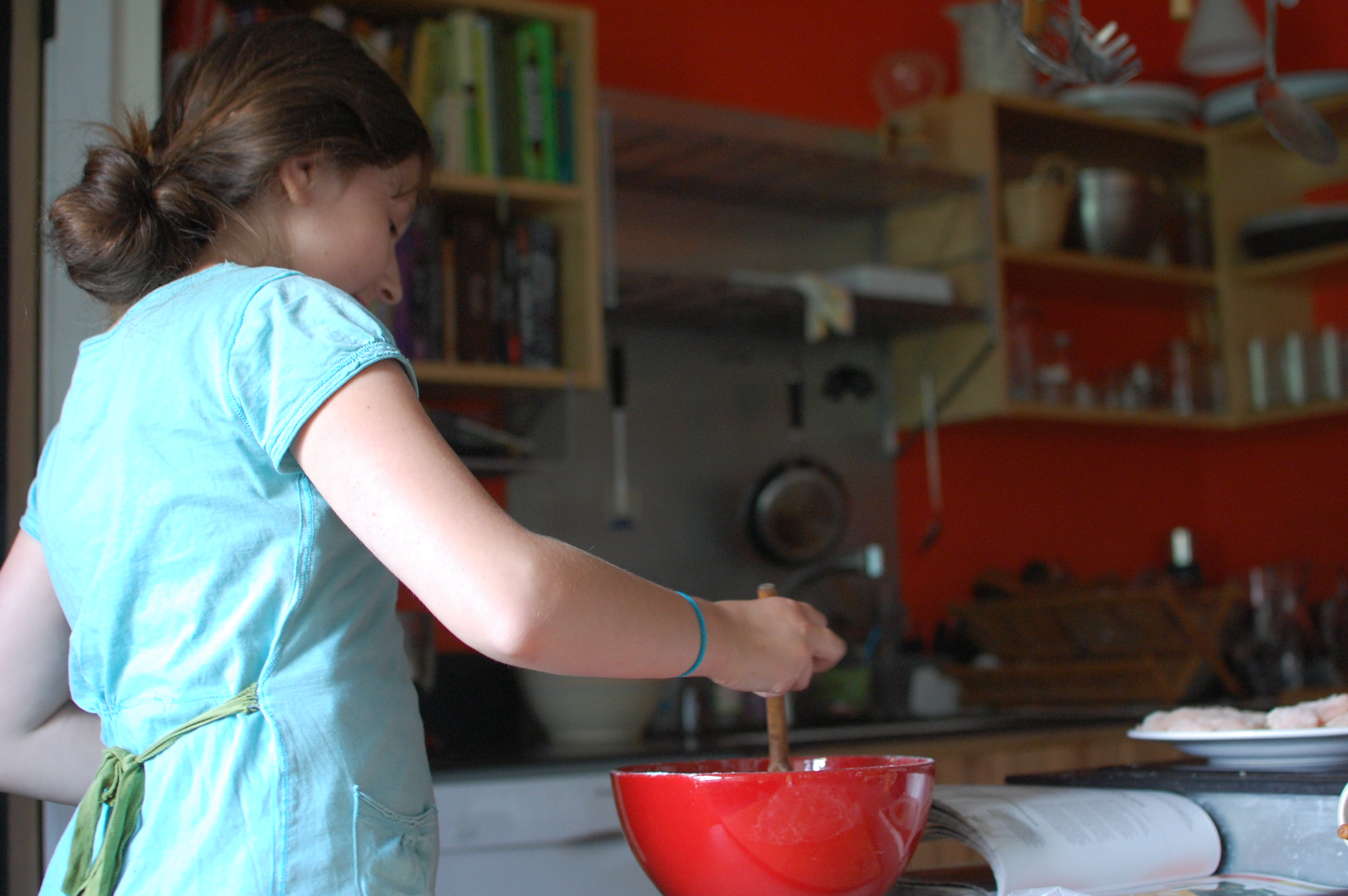 I finally sat down and read all the pieces people have sent to me and the ones I've flagged as they show up in my never-ending "feed". It seems, on the whole, to be an attempt at an honest conversation about home cooking, although I don't think we're quite there yet.
I've got responses and feelings and a few expletives (you cross my line when you badmouth Jenny) to this collection of pieces, but this weekend, I decided to put them all together to try to see if I could hear a real conversation here. Although I certainly crafted a few soap-box speeches of my own, I realized that instead of talking at you, I really wanted to talk with you. And it did help me to see these all these pieces together as one complete picture.
Here's what I've got. They're all worth while to read and consider, if you've got a few minutes to sit and read. And then if you have thoughts you'd like to share, can we talk a bit about all this in the comments? I'd be grateful for a good conversation. And if there's a relevant piece you've read that I haven't included here, let us know that too.
Let's Stop Idealizing the Home-Cooked Family Dinner by Amanda Marcotte (Slate.com)
Making Dinner Doesn't Need To Be As Hard As We Make It by Meagan Francis (a response to Marcotte's piece, on Huffpo)
Why Cooking Sucks by Sarah Miller (Cafe.com)
What If You Just Hate Making Dinner by Virginia Heffernan (Nytimes.com)
The Truth About Home Cooking by Mark Bittman (time.com)
And a few responses to that one:
Why I Don't Hate Making Dinner And Why I'm Not Embarrassed About It by Katie Workman
The Imperfect Family Kitchen by Debbie Koenig
On Cooking For Others by Luisa Weiss
What If You Hate Cooking Dinner? by Michael Ruhlman
and A Response From Jenny, too (dinneralovestory.com)