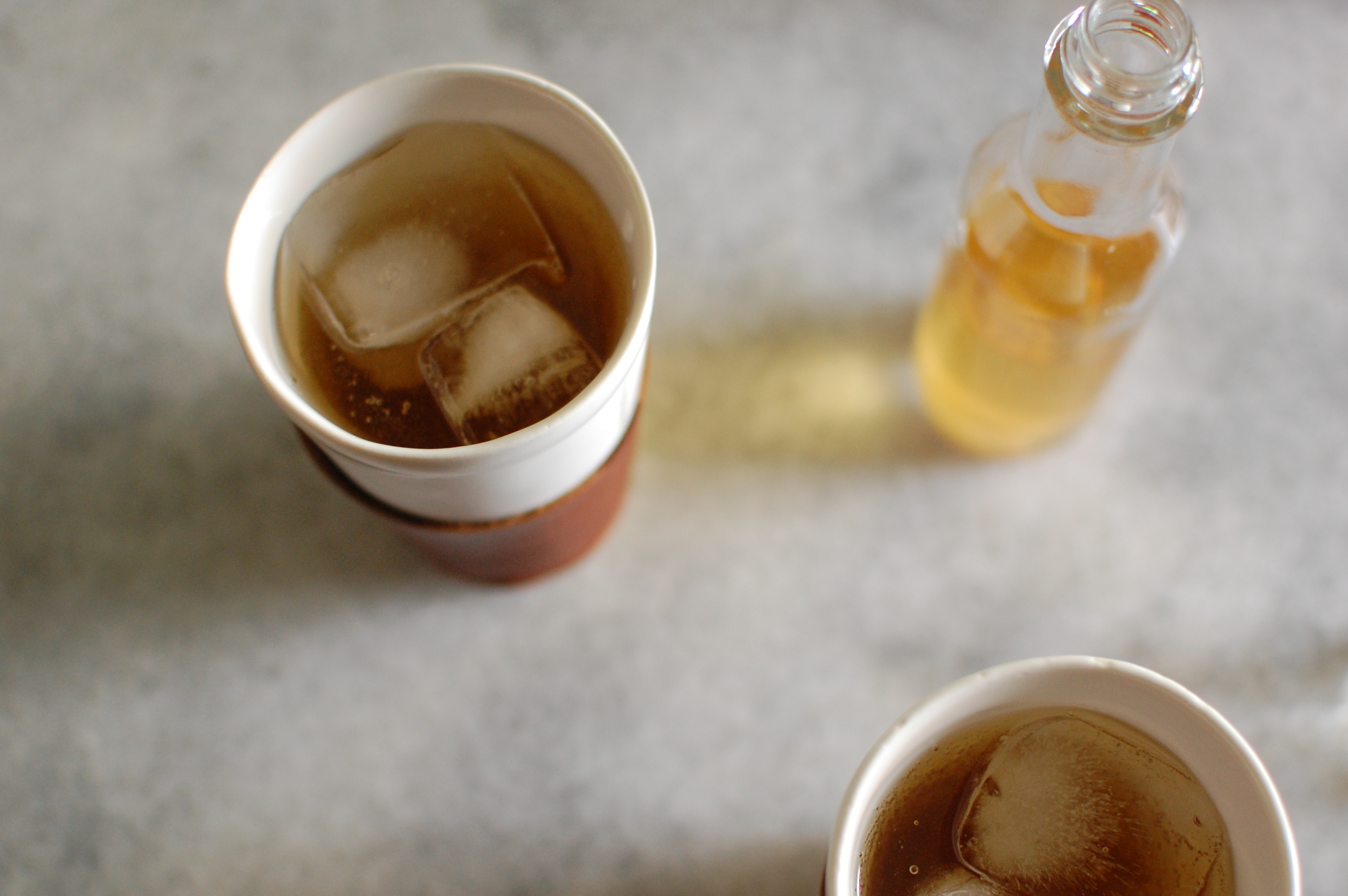 Summer! We're here! Yahooooooo!
The first day, Sadie spend the entire rainy day in bed reading the The Fault in our Stars from start to finish (now I'm reading it, so we can have a movie date), and Rosie was just bored, bored, bored. She's been perfecting her handstands in the backyard, and they are getting good. A few days later, Joey and the girls went to pick strawberries, and the groundhog has returned to the garden and STILL refuses to eat the weeds. Let the summer begin!
I just finished the first draft of my book, and I feel like I'm on another planet. I spent an entire week at my desk in my pajamas fueled by whatever Joey brought to me on a plate and a daily 4:00 cocktail (or two). The unofficial cocktail of our summer seems to be the horse feathers, a drink introduced to Joey by our friend Caroline. They're especially good with my new batch of rhubarb bitters, made with the help of Kate Payne's great new book, The Hip Girls Guide to the Kitchen. We've been drinking so many of them that I went through an entire batch of bitters. I'd better get another one going. 
Joey's carrying most of the weight around here, and this site is no exception. He felt like it had been far too long since we'd had a mix up, and I agree. So from Joey to you– happy summer. Link is here. Turn it up, car windows down, just before it gets dark.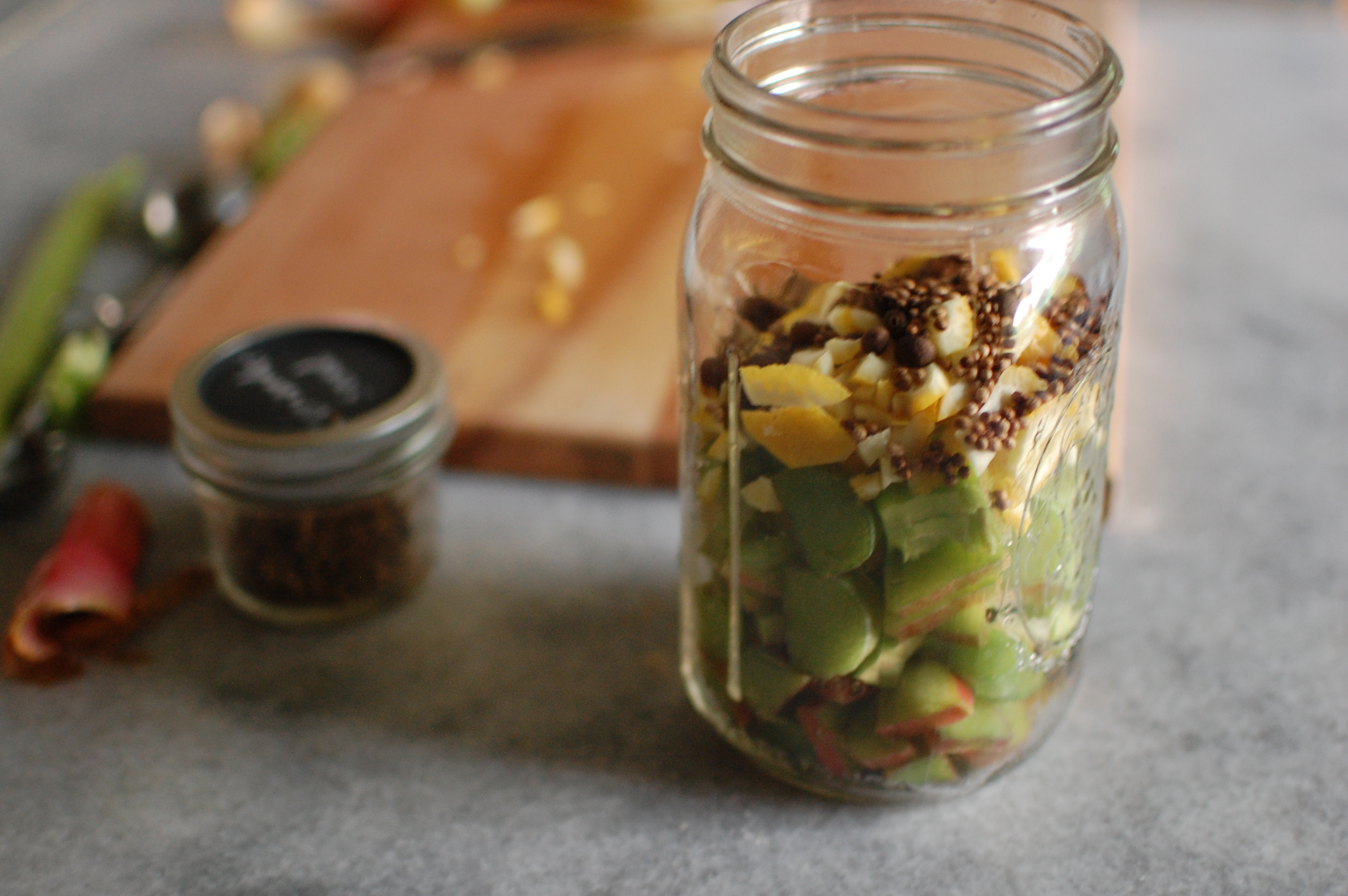 The Horse Feathers
serves 1
(neat or over ice- it's up to you)
1 shot bourbon
top off with ginger ale or ginger beer
1/4 teaspoon rhubarb bitters (recipe follows)
To make 1 drink, combine the bourbon, ginger ale, and rhubarb bitters in a glass. Give it a quick stir, and drink it on the back porch.
Basic Fruit Bitters
from Kate Payne, The Hip Girl's Guide to the Kitchen
Makes 1 cup
1 1/2  cups roughly chopped tart fruit (I used all rhubarb)
Rind, including white pith, from 1 organic lemon, minced
1 teaspoon whole allspice berries
2 teaspoons whole coriander seeds
5 white peppercorns
1 cup grain alcohol (or high proof vodka)
1. Combine all the ingredients in a quart sized jar. Gently mash the fruit with a wooden spoon.
2. Cap the jar and let the mixture sit in a dark, cool place for at least one week (but up to a month).
3. The day before you plan to complete the bitters, make a syrup by combining 2 tablespoons sugar and 1 tablespoon water in a small saucepan. Bring the mixture to a boil, reduce the heat, and simmer for 3 minutes (keep an eye on it, as it can evaporate quickly). Pour into a small jar with a lid, and let the syrup sit overnight at room temperature.
4. Strain the bitters through a fine meshed sieve, and then again (if it needs it–mine didn't) through a coffee filter. Add the syrup to the bitters. Store at room temperature in a tightly sealed jar. It will keep indefinitely.