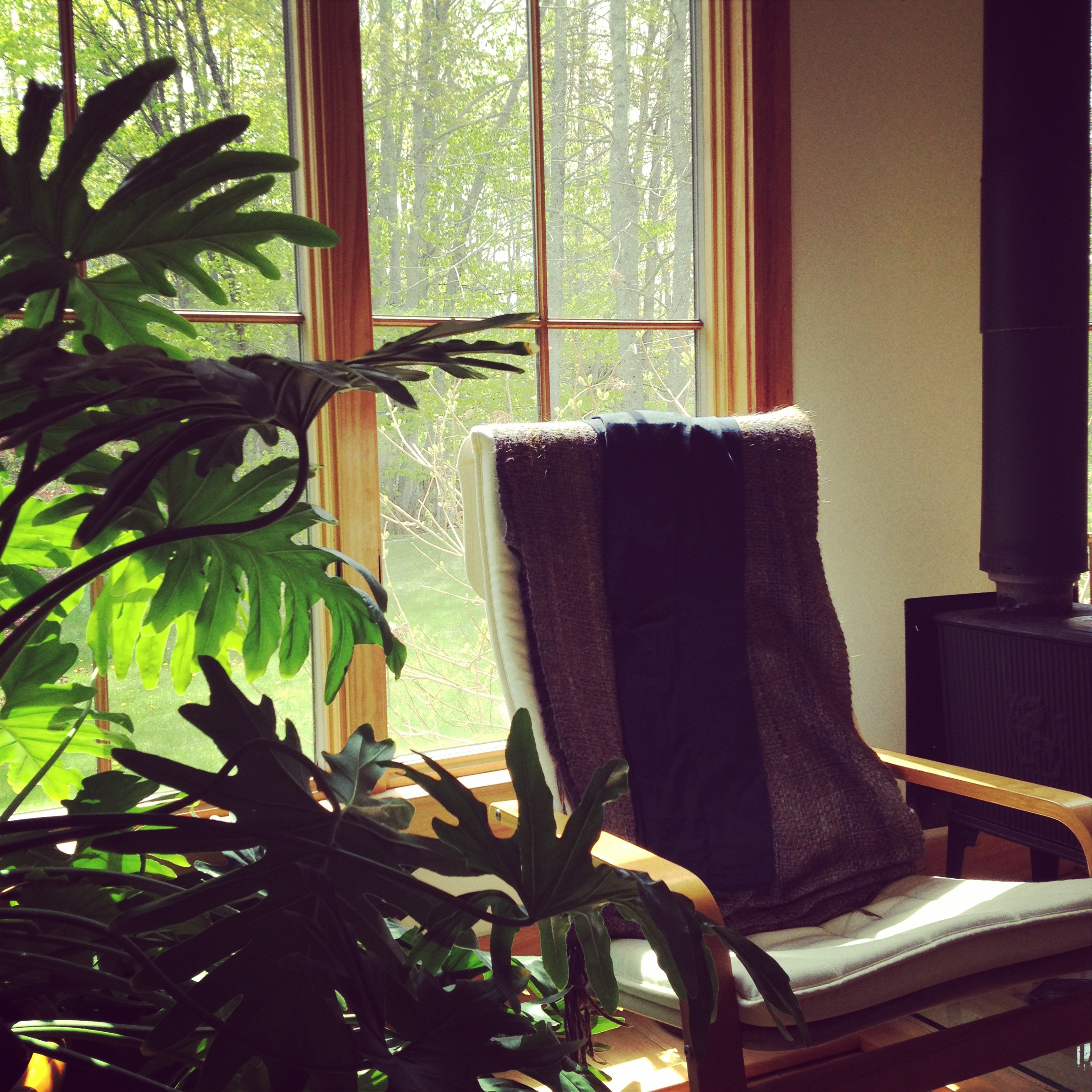 I'm a week away from a deadline. It's not THE deadline, but it's a big one nonetheless- big enough to have me up when it's dark and still writing when it gets dark again. At the heart of this, I love what I'm doing, but still, part of me looks out the window at the world and the garden and the birds and I just imagine everyone having so much fun out there. Sometimes it feels like everyone I know is sitting out on my back porch, drinking my favorite beer while I type away the day.
And that's where I start telling my own story, and I'm starting to think it has more room for improvisation than I thought.
This is how it looks: I run out to the store or to pick up the girls from school, and someone asks me how I am. I sigh. I'm good! I say. But busy. Busy! It's all good stuff, but I just can't get it all done. I'm so busy.
Then there's a nodding of the head from the friend who asked me. "I hear you!" they say. "If I could just make 12 more hours of the day…" We shake our heads, commiserating over our busyness, and then we say "Let's get together when everything quiets down."
But that quiet isn't coming, and honestly, I don't think I really need it to. I want to work hard and create new things and be helpful. I want to go to the girls' performances and I want to write more books. Life is full and wonderful and good. I think it's me that needs to quiet down. I think I need to stop telling this story about how busy I am. Because the more I tell it, the more I feel it. And in the end, the busy story seems to lead to my absolute least favorite way to spend time, that is, thinking about how I don't have enough time. 
So I'm working on it. Just a little bit (because I'M A WEEK AWAY FROM A DEADLINE AND I'M REALLY BUSY!!! sorry. I just slid back into it. I'm back, I'm back.) This is how:
I am trying to do only one thing at a time. I might only have a few minutes to weed, or cook dinner, or to hear about the girls' day, but for those few minutes. I'm all there. No phone. No multitasking. (Read this, if this idea speaks to you.) In the moments I can make this happen, it works wonders.
I'm also trying to quit it with the busy talk. If you ask me how I am, I'll be honest, but I'm trying to take a breath (not a sigh) before I answer, just to check in with how I'm telling the story.
And here's the big one- ready? I'm excited to tell you about this one. Last year, I met with my friend Lorne Holden. I've known her since I was a kid, and basically everything she touches is wonderful. She's been working on a project to give people tools to feel good about the time they have and how they use it, and she's got a online class coming up next week. The class is based on her book, Make it Happen in 10 Minutes a Day, which has already brought some big changes around here. She offered me a place in the class and then she asked if I might work with her to spread the word.
To learn more about the class, head over here, scroll down to the bottom of the page, and listen to Lorne's "ten talk".  That talk alone will get you started, but there's a lot more to come. She's offering a 20% discount to EFTGU readers if you sign up through that link, too. I'll be there, doing my best to get my work space organized in 10 minutes a day. Lorne swears I can do it, and as she's seen my bill drawer, that's saying a lot.
So for this month's First of the Month (ironically at the middle of the month as, well…), can we talk about all this busyness? Do you feel good about how you use your time? And if so, how do you do it?
(Thanks so much as always for chiming in. These discussions are some of my favorite all month, and it means so much to me to hear your thoughts.)