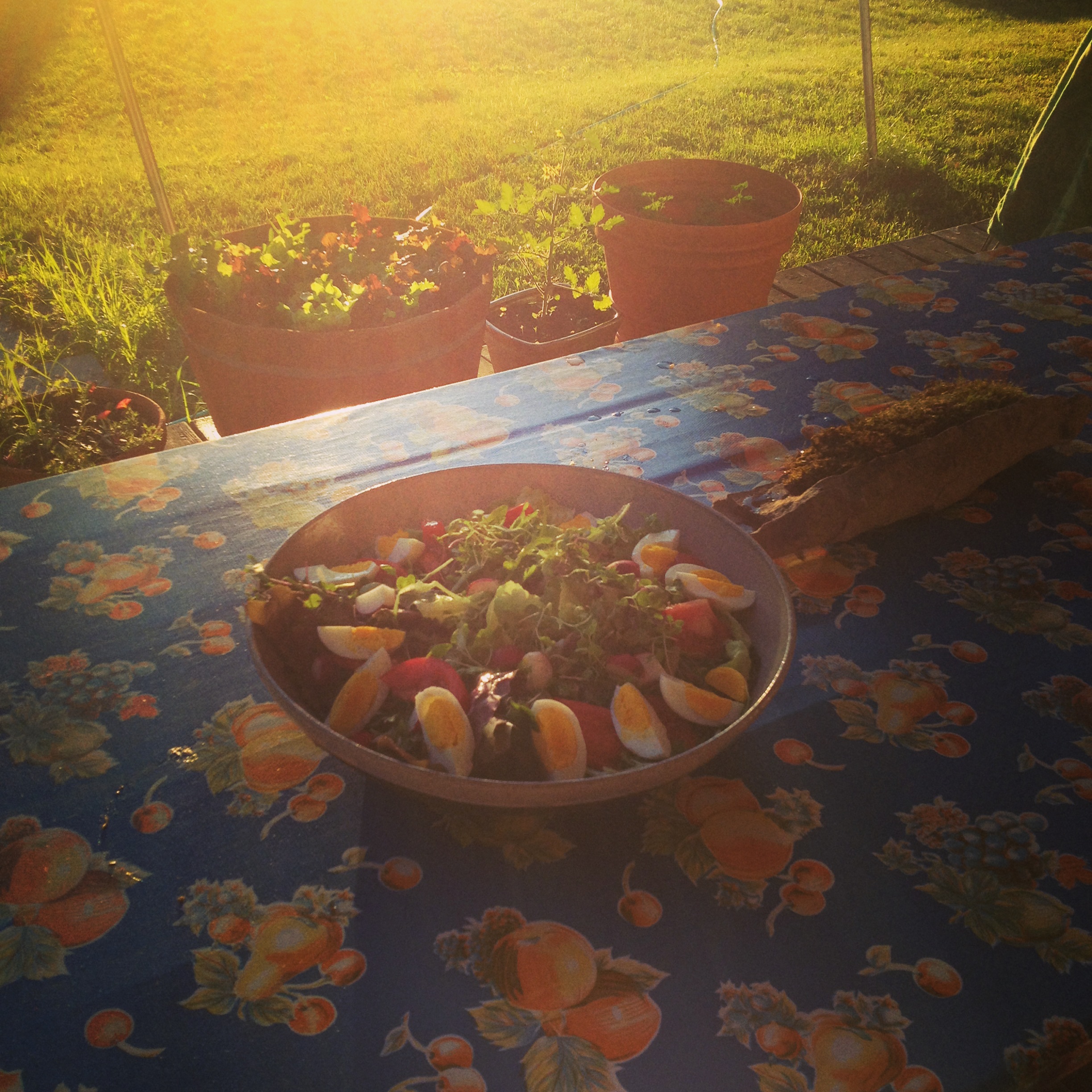 Perhaps we just need to relax our ambitions a bit.
Sometimes, I feel a little envious of those who live in the city. In the city, no one is on vacation. They sweat it out on the blacktop walking to work in the exaggerated heat, escaping into tall, air-conditioned office buildings. They work all week or all July or all whatever period they can make it  and then maybe, if they're lucky, they escape to water or woods for time away. At least, that's how I think of it.
Up here? We're just away all the time. And although there's water and woods and ice cream and everything else, there's also just life.  The only difference is that it's summer life. And the result is that I find myself talking with friends over and over, and we're a bit like a summer mix broken record.
Can you believe it's summer already I can't even find the summer clothes in the basement so the kids are just naked which they don't seem to mind i haven't been swimming yet you should come over we should drink summer cocktails on the porch when was the last time we did that aren't things supposed to slow down in the summer once i get through this rush of work i can't even get through town for the traffic we should really go swimming when should we get together…
But still, the summer creeps in. It seems there's no stopping it.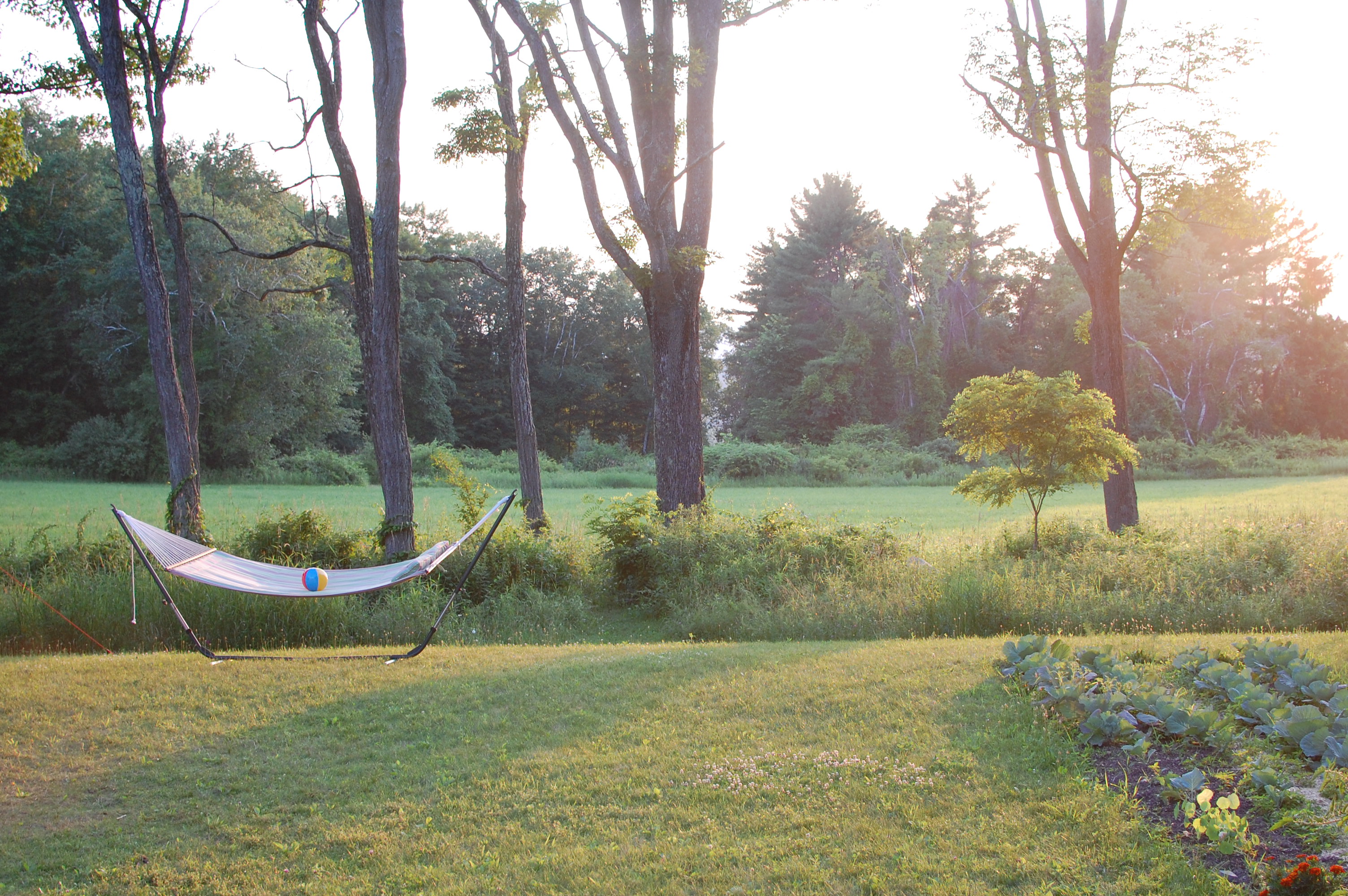 Summer is my favorite season for eating but not for cooking. We eat outside on the back porch, trying to grab up that moment when the sun is low and lovely but the bugs aren't swarming. Dinner is salad, or something equally cold, or sometimes popcorn and popsicles. Everything is herby, because that's what's growing. I make a lot of salad dressing and simple syrup.
The week before last, we dropped everything and took a 10-minute road trip over to The Bistro Box on route 7 heading out towards Sheffield. The Bistro Box is the newest occupant of a little roadside stand that's held a new business every year. We ordered burgers and fries and sat on the lawn behind the stand next to the spike set up for horseshoes. It was a great lunch, and now every time someone asks me for a food recommendation, I send them there. You have to bring your own blanket, but it's pretty good summer food.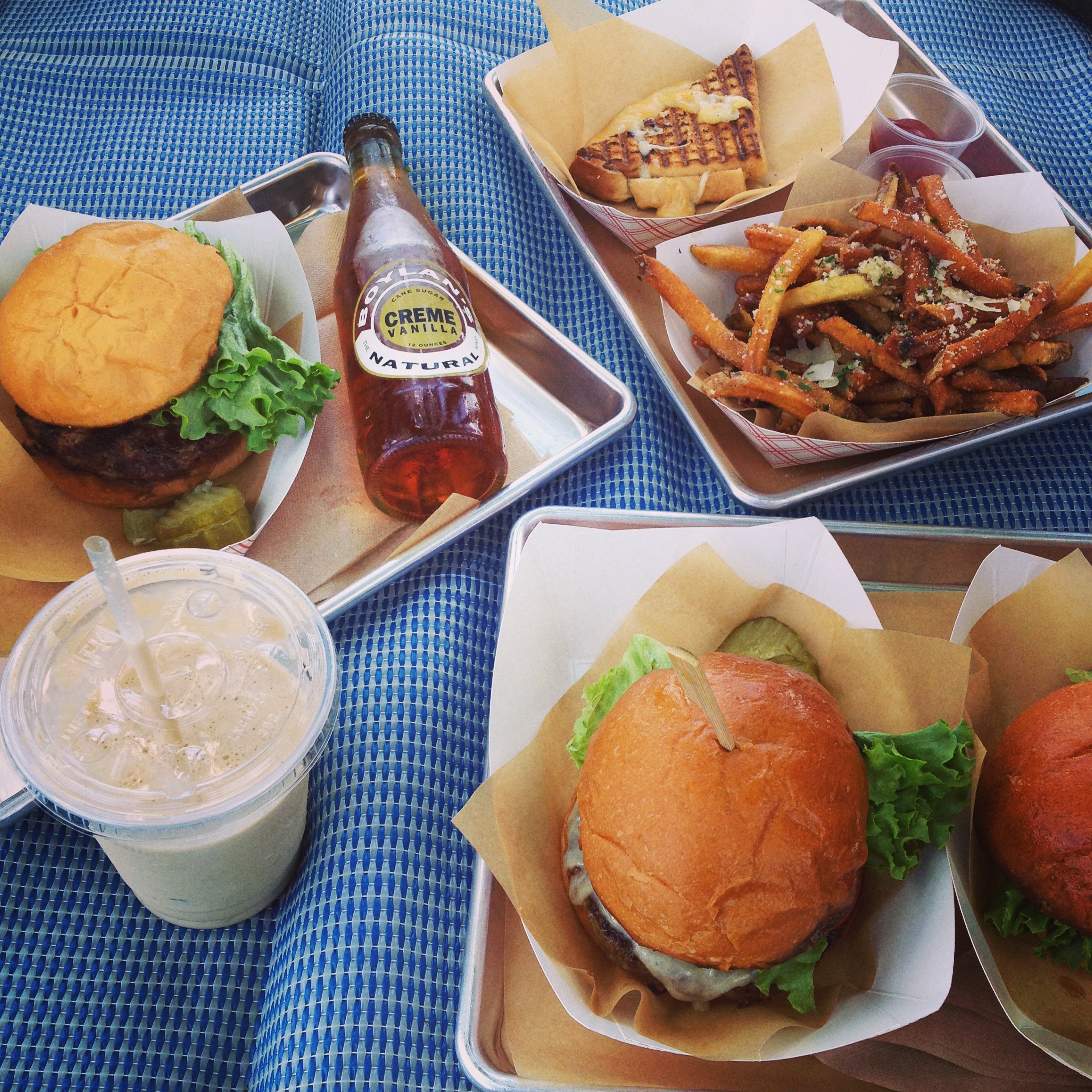 My favorite summer cookbook is Elizabeth David's Summer Cooking. It's a tiny paperback with no photos (this is all I can find that's similar online, but you might have good luck digging through a used bookstore). Elizabeth David begins the introduction to to the US Penguin edition with just about the best definition of summer food that has been or ever will be:
As I understand it, summer cooking means the extraction of maximum enjoyment out of the produce which grows in the summer and is appropriate to it. It means catching at the opportunity of eating fresh food freshly cooked… To many people, summer food means cold food. That should not mean congealed, over-refrigerated lifeless food. A chicken chicken slow-roasted in the morning, left to cook, and eaten cold at lunch time can be a true treat. Kept until the next day it is just a cold chicken… Summer cooking implies therefore a sense of immediacy, a capacity to capture the essence of a fleeting moment.
Here's to the moments of away that creep in, even when we're going about our here life. I'm happy to be in a season so insistent and tenacious. And I'll keep trying to "capture the essence of a fleeting moment," especially when I can fit it on a plate.