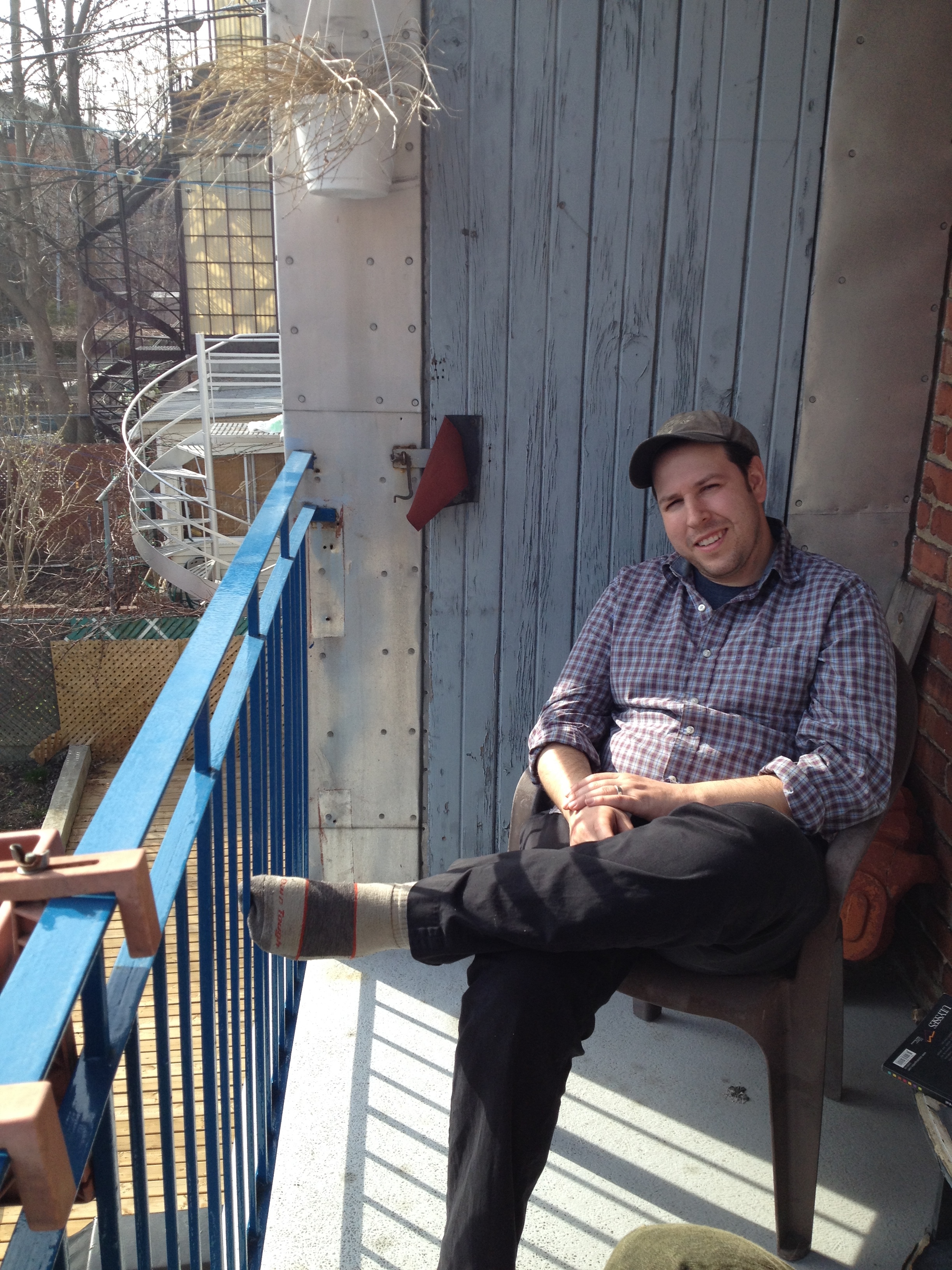 Joey and I have been to Montreal together four times, and with each trip, we seem to get  a little bit closer to actually living there.
The first time, we stayed at The Auberge Bonaparte, in the old port. It was our honeymoon and we splurged on a real hotel, the nicest place I'd ever stayed in. I was six months pregnant with Sadie, and I'd sit in the big bathtub in our white bathroom, listening to Joey read Harry Potter out loud from the deep window seat that overlooked the Basilique Notre Dame. It was deep winter, and for those few days in the city, we barely ventured outside of the touristy old port. Ice gathered like grout in between the cobble stones, and we walked a block here, a block there, eating steaks and fries and pastries when we were hungry.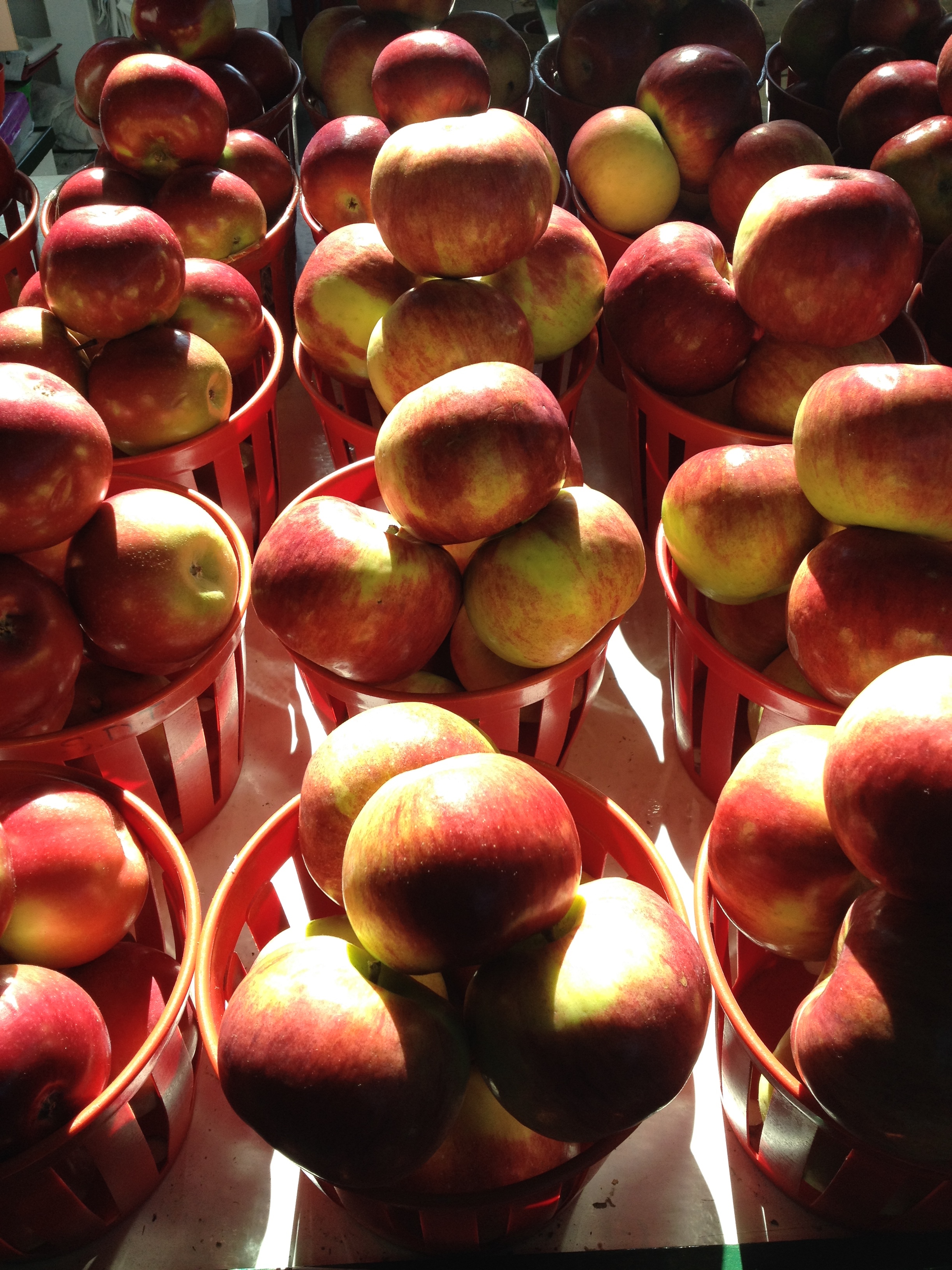 The second time, it was our five year anniversary. The chance to go came in the summer, months after our actual anniversary. Our friend Molly came and stayed with the girls, and we rented a room in a bed and breakfast up the hill and in the real city. It was hot, and, liberated us from the all-consuming job of parenting, we walked through the streets in the middle of the night. No one in the city wore much, but they wore their tiny shorts and strapless tops well, flesh pouring out in the most beautiful of ways. There was a tiny park opposite our bed and breakfast with trees that lit up at night, and their twinkle came into our bedroom windows when we finally fell into bed.
The third time, it was ten years. Again, it was winter, and we brought friends who were engaged by the end of trip. We rented an apartment just off Rue Saint-Denis, and by the time the snow stopped falling, our car was entirely invisible. Every day, Joey went out for croissants, and we ate them around our little kitchen island. Then we tromped through the snow, and it seemed we had the whole city to ourselves. We were only there for a few days, but we talked about how we could live in that beautiful apartment, up here in the city we loved so much.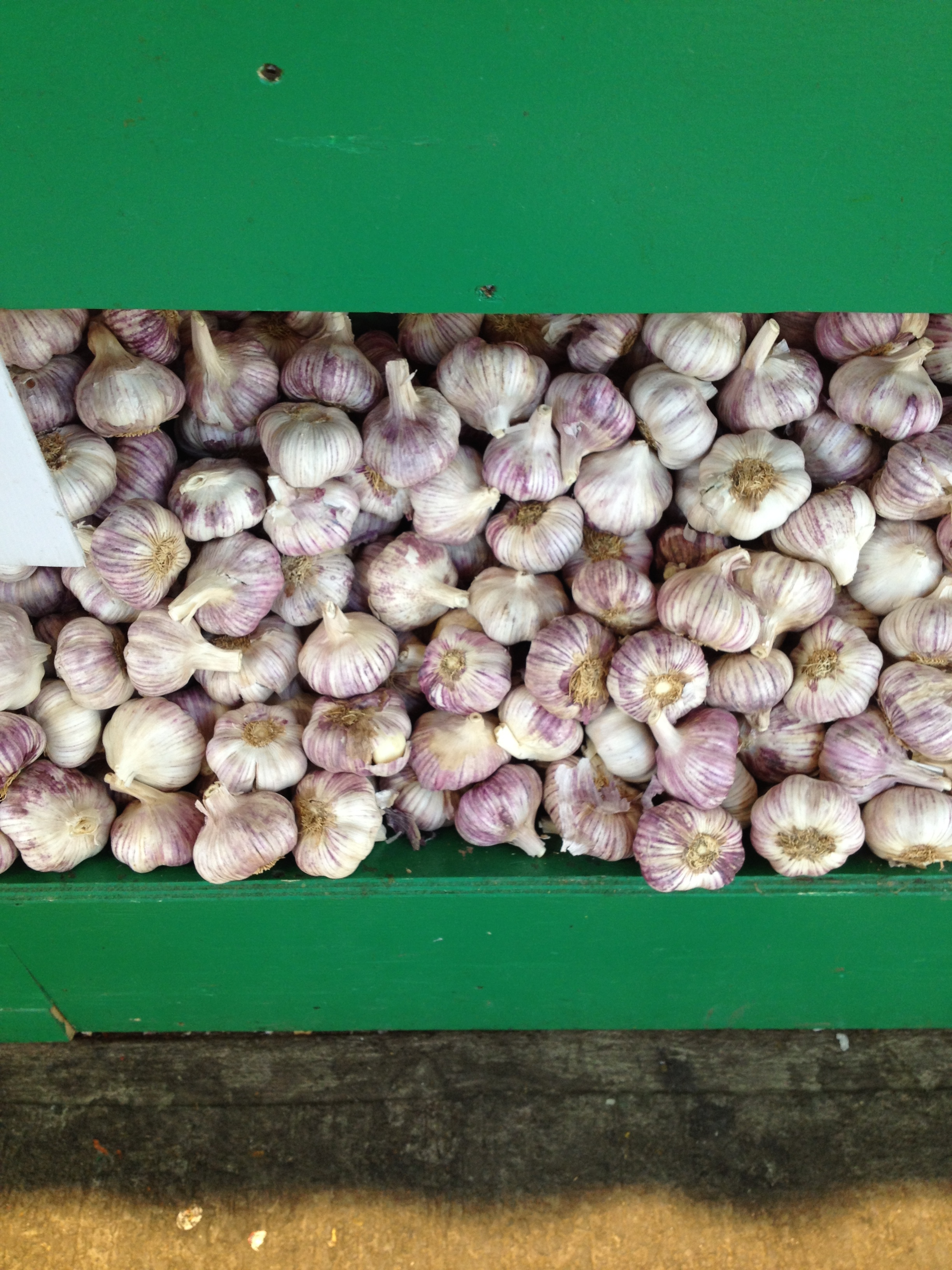 This past visit, we went as a family. Again, we rented an apartment, but this time much further into the city, in Little Italy. The first night we arrived we realized we were just blocks from the Jean-Talon market, and through week we went once or twice or even three times a day, buying apples and bread and the tiny Portuguese pastries Sadie couldn't stop thinking about. Around the corner was a huge Italian grocery and a tiny coffee shop filled with old Italian men who sat in the window all day. We bought good beer from the brewery I love, and we sat out on our tiny blue fire escape and drank beer in the sun. Every time we walked in the door of our little apartment, we said "Ah. Home."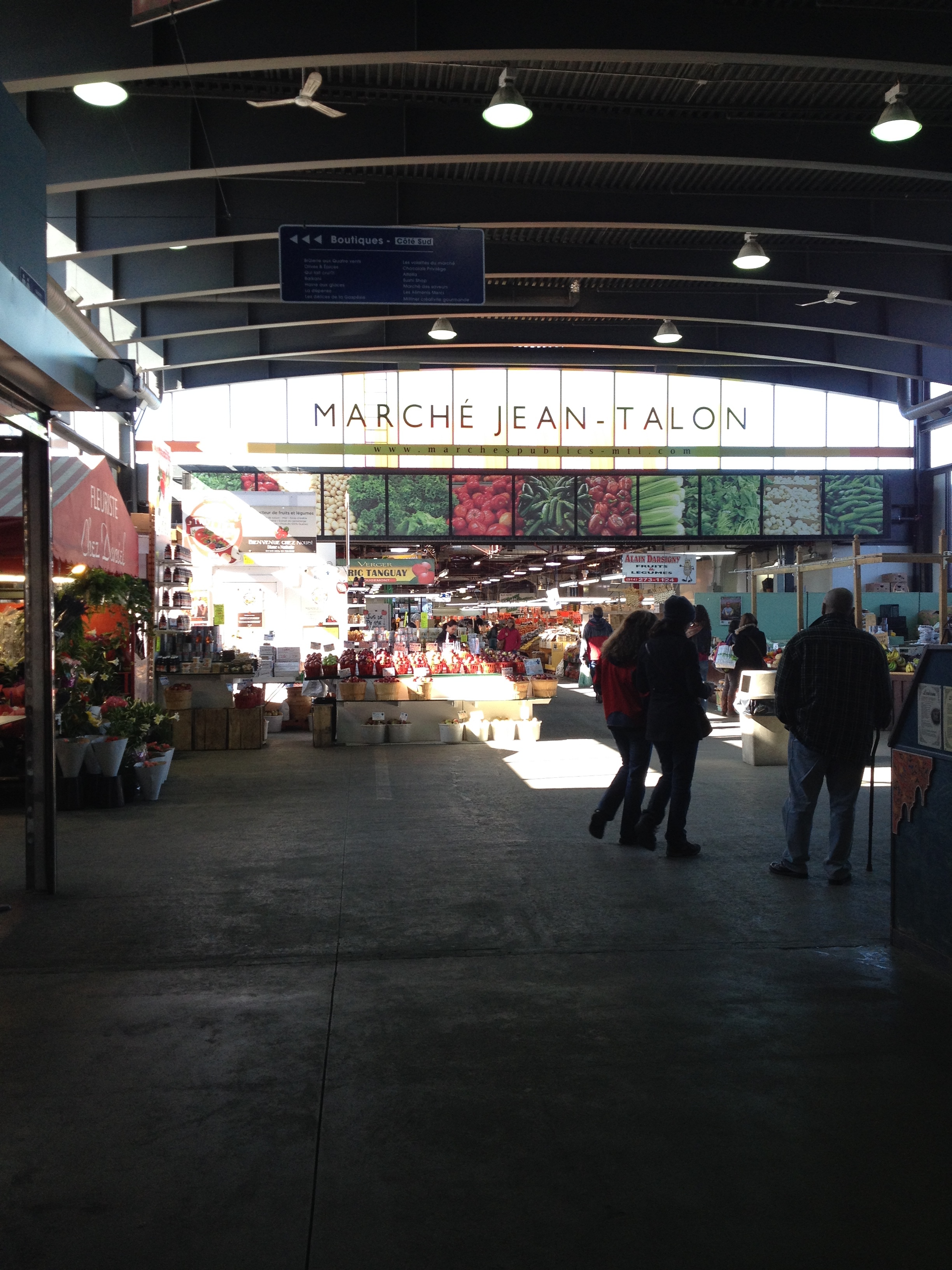 Whenever I talk about Airbnb, either people know it and love it, or they seem to think it's a secret club you have to know the code to get into. We've used Airbnb in Montreal twice, but also in New York and Portland, ME. I thought this might be a good time (with our last apartment so fresh in my mind) to talk about how it works and why, ultimately, it makes travel way more possible for us, especially as family. (Before we go any further, if you keep track of this stuff, I just want to make it clear that this is a very unsponsored post. Airbnb has no idea who I am- I just want to make sure you know who they are, because I think they're great.)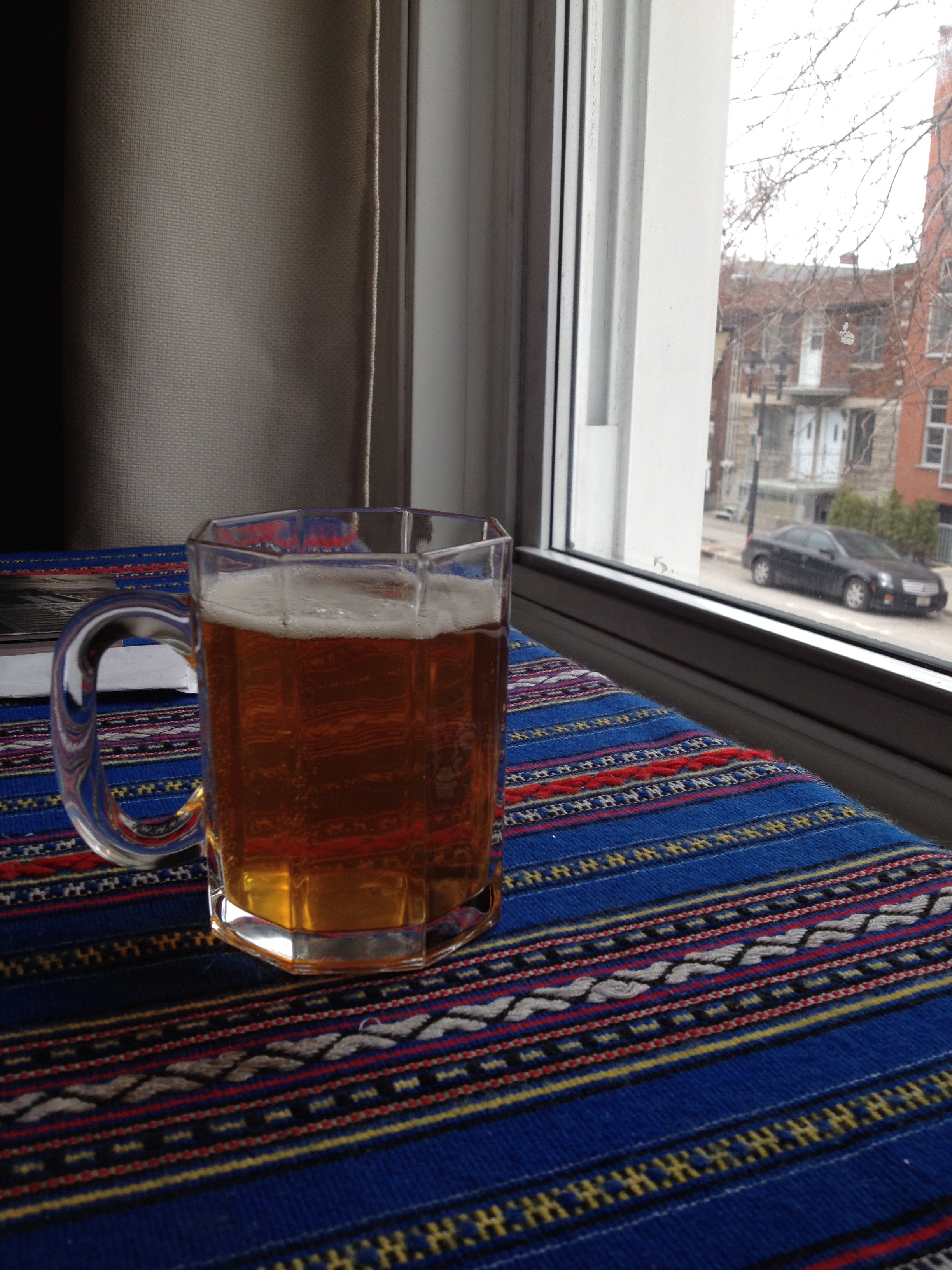 If you're not familiar with it, Airbnb is a website where people can list a room, apartment, or home for rent. Most properties are available by the day or the week, and although Airbnb takes a small cut, most of the money goes to the property owner. Each listing has reviews, so you can get a good sense of the place not just from the photos and description, but also from the experiences of past guests.
At this point in our lives, most of our travel decisions start with money. Joey and I both love to travel, but we have little or no budget for family vacations. But I like to think that the space between what we are and what we want to be is where all the creativity happens. Travel is no different.
So our first foray into Airbnb began with the realization that it was a money saver. We can often rent a two or three bedroom apartment for half the cost of a single hotel room, and the money we save on meals is even greater than that. Of course we still go out, but because we have a real kitchen, we can pick and choose the meals we want to eat in or out. I find this especially helpful when we're traveling with kids, as hungry kids often inspire us to blindly steer into some restaurant just to avoid a low blood sugar attack.
Every morning of this past week in Montreal, I made coffee while Joey took one or both of the girls to a bakery a few blocks away to get pastries. Then we'd laze around for a while before going over to the Jean-Talon market to pick up a loaf of bread, some pate or saucisson, cheese, and apples for lunch. We'd throw that all in the backpack and have a picnic ready whenever we were hungry. Then for dinner, we'd either go out or pick up something to cook at the market. It all felt special, but we didn't spend a ton of money on food.
Although the money savings originally drew us to Airbnb, it's the experience of it that keeps me there. Every time we've rented an apartment, it comes with a list of neighborhood recommendations from the host. It's like staying with a friend who shows you all the secret spots. I love that I'm helping to support a real person with my money, as opposed to a big corporation. (Although as someone who grew up in a bed and breakfast, I'm partial to that option, too.) We've stayed in touch with some of our hosts, and returned to the same places again. And when we stay in an apartment with people living on all sides of us who actually live in the place we're visiting, it gives us the opportunity to experience the city less as tourists, and more from the heart of the place itself.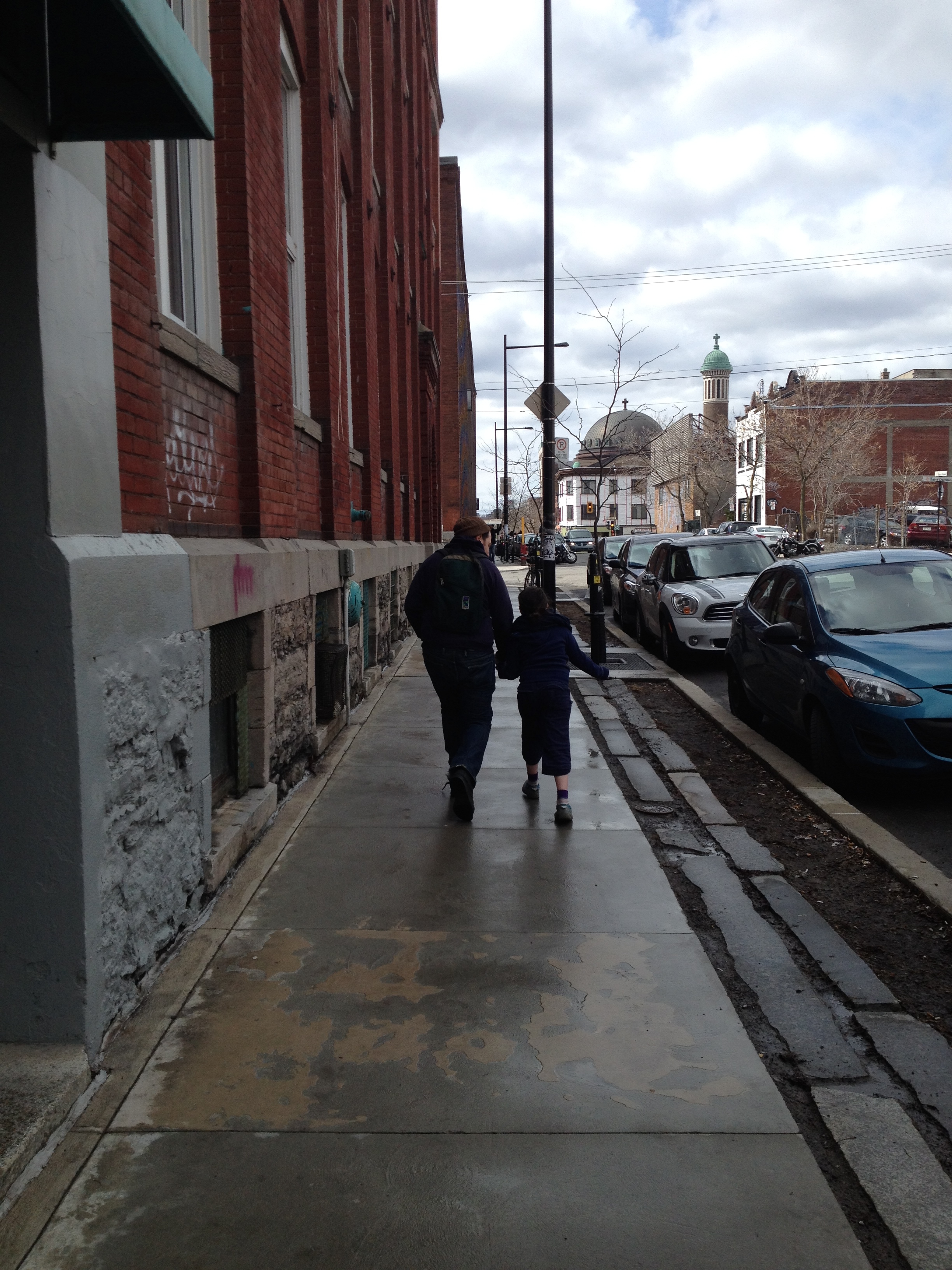 Till next time, Montreal. Thanks for taking such good care of us.