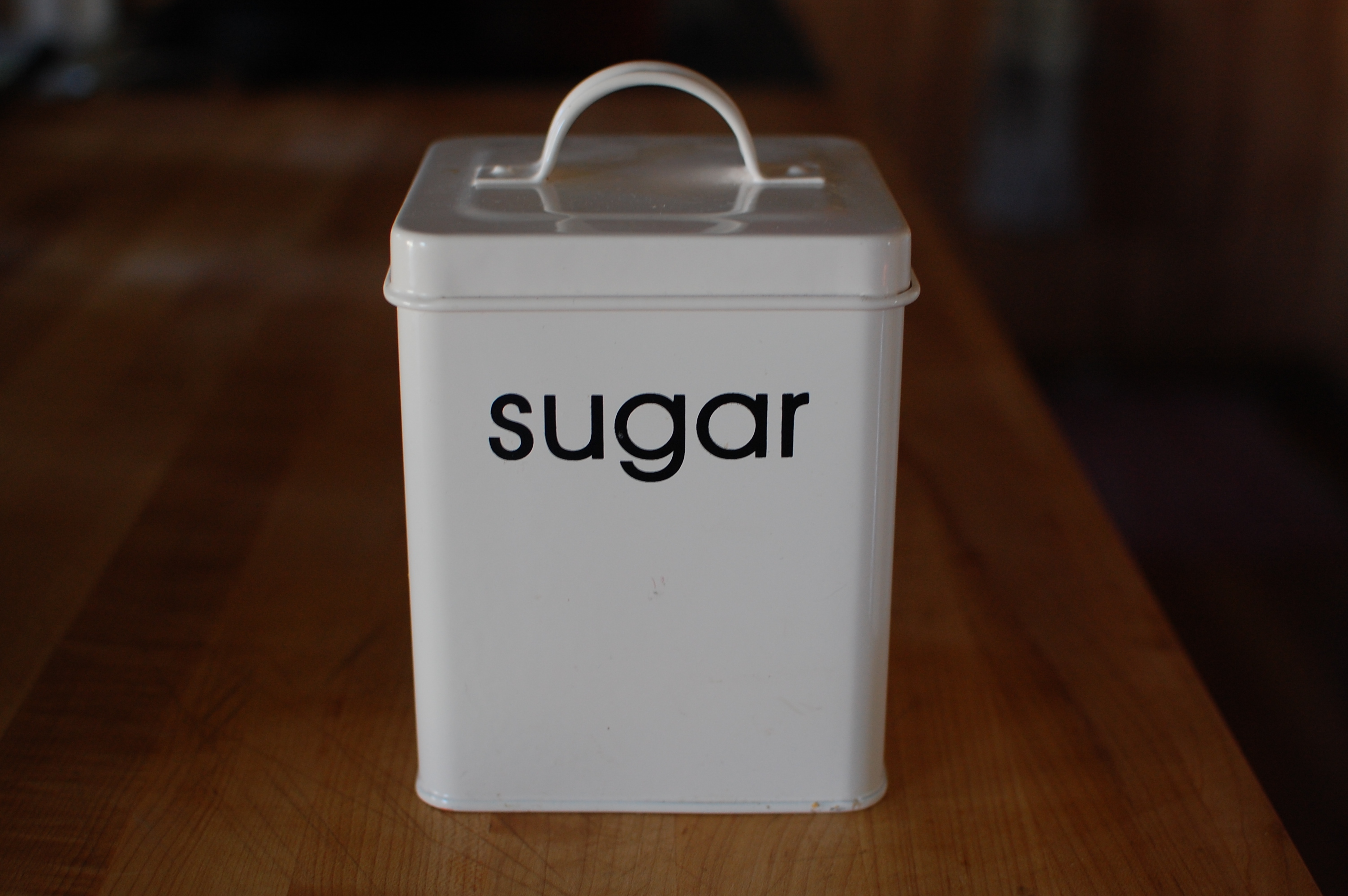 Sugar is in the news a lot lately. We've been talking about this some over on Facebook, and it certainly came up a few months ago in our conversation about nutrition labels. In Mark Bittman's March 25 column in the New York Times, he pretty much summed up the current thinking on what's good and bad–at least today:
…The days of skinless chicken breasts and tubs of I Can't Believe It's Not Butter may finally be drawing to a close…But the real villains in our diet — sugar and ultra-processed foods — are becoming increasingly apparent. You can go back to eating butter, if you haven't already.
And there you have it. Yay fat! Boo sugar. This lines up with the thinking that seems to be present over on the bestselling cookbooks on Amazon right now, too. Paleo, juicing, smoothies, weight loss, busting "sugar and carb cravings," more weight loss, and lots of quitting sugar. When it comes to the demonizing of sugar, there's some variety. Some people are just anti-refined sugar or hidden processed food sugar, and some people expand the evil bubble until it includes fruit. Either way, the general word on the street is that we're all addicts in various amounts of denial.
Simultaneously, there's a second and, I think, distinct conversation. This movie comes out next week, hoping, according to its website, to teach us that "everything we've been told about food and exercise for the past 30 years is dead wrong."  As a nation, we're eating too much sugar, but it's mostly hidden in processed foods. I think that's not news for must of you, but for lots of others, it certainly is. And (at least from the trailer) a lot of the focus of this story will be about Big Food, and how its time to fight back. I'm all for it.
You know where I'm coming from. I feel that the more we cook our own meals and snacks, the more conscious we can be about the sugar we consume. I think that's just one of the benefits of cooking, and of making more conscious decisions about our food. Of course there are a lot of things that stop people being able to make those decisions in the first place, many of which I'd venture to say have to do with income. We've talked about that a lot here, and I hope we'll continue that discussion. In short, I want people to eat less processed food, and to cook more. I want people to know they can create whatever they want. That's why I do what I do.
But here's my challenge:  I think there are two different conversations happening here.
1. Sugar is evil, and I have to stop eating all sugar. I am killing myself with every sweet spoonful in my coffee. (Oh shit- coffee? Is that ok?)
2. There are hidden sugars in processed foods, and these processed foods are making us (and more importantly our children) sick. Let's lobby our government to stop subsidizing this, and work to make good, whole food and cooking accessible to everyone.
When it comes to the second issue, I feel pretty clear that I'm behind it. But the first? This one makes me squirm. And it's easy for me to rant about it, but I'm trying to figure out exactly why. But I think it has something to do with this:
When we call some foods super foods  and others villains, I feel like it becomes harder to follow our own instincts, and to remember that food is to be enjoyed. I think that enjoyment is nutrient in itself–in fact, it might be one of the most important ones for my own health.
So these are the questions I'm struggling with today: Is there a clear relationship between these two issues? And at what point does the worry and stress and judgy-ness of what's right and what's wrong cause so much stress that the effect of the stress itself exceeds the health benefits of all those green smoothies?
I'm grateful, as always, for any thoughts you might have on this. Can we talk it through?