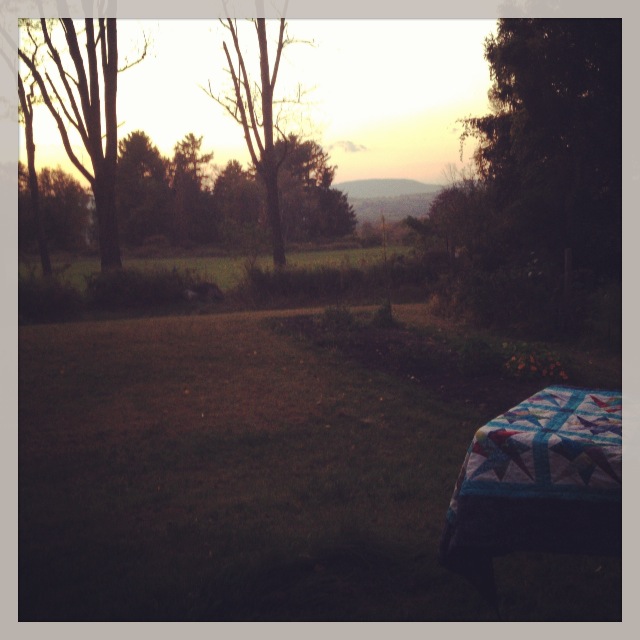 This song, through the red leaves fast, car windows down, REALLY LOUD.
And this one, for the back porch after everyone has gone to bed. For when the air is warmer than it should be this time of year, and across the field or the road or the city, you can almost see something glimmering. Walk towards it, feet wet in the cold grass.
(Don't laugh! Okay laugh, but then remember with your 17-year old self. Remember when there was no such thing as perspective, and everything felt big, and real, and now? I think it's good to get a dose of that every now and then.)
And a few recipes for now, too, especially if you have too many apples on your hands.
maple apple chips. I'm on my second double batch of these this week. I told Joey I was trying to preserve apples and he should stop eating entire trays of them. He said I should stop making them taste like that.
stuffed squash. For any variety you have kicking around in your kitchen.
apple bread. Every year I rediscover this, and every year it becomes my favorite quick bread. Better than banana.
And keep those books coming! Your comments have been so great. I think I might need to gather them together in a master list.
Happy Monday, friends.