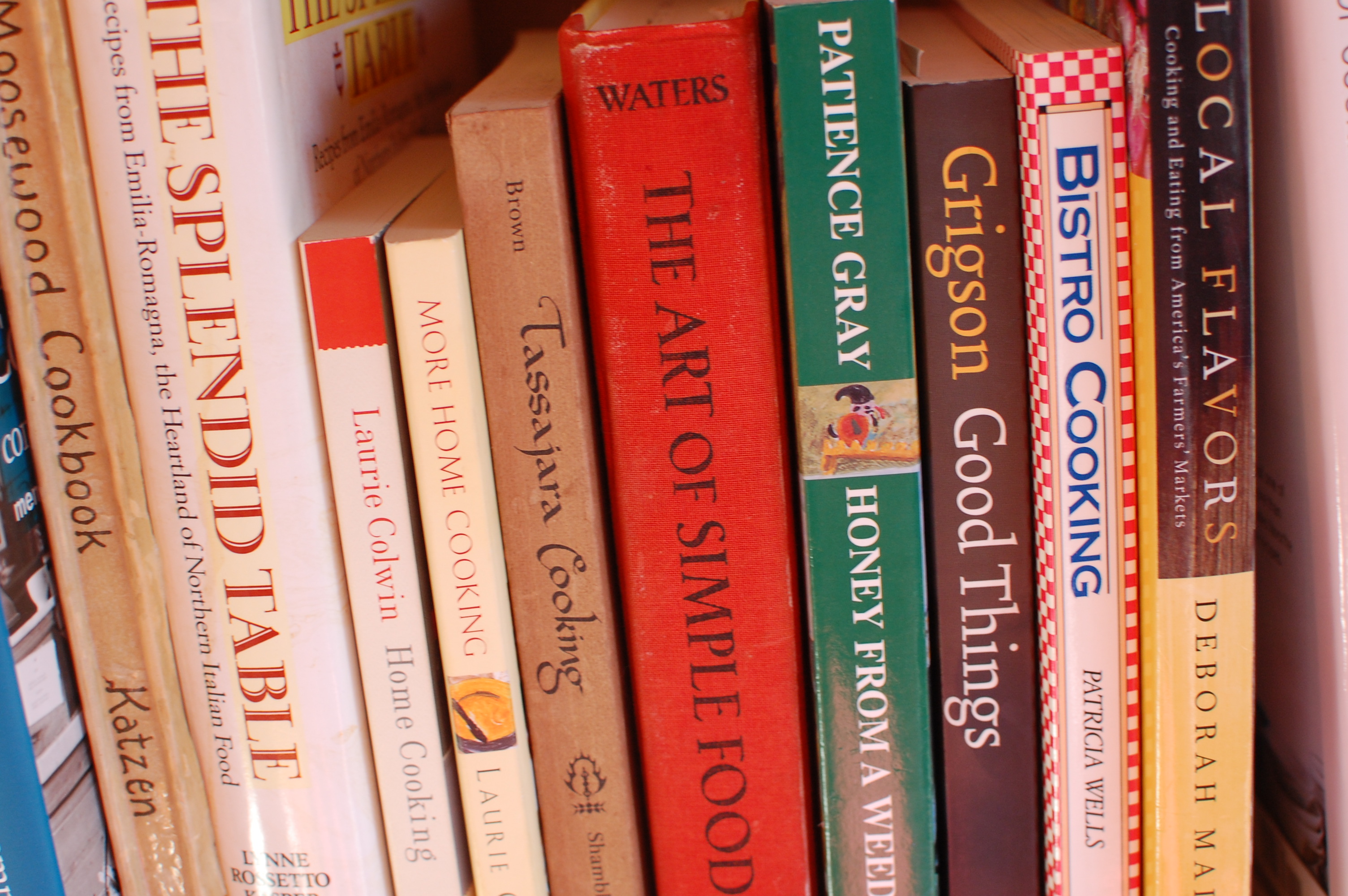 Happy October.
Today, in honor of the late Marcella Hazan, I want to talk about books.
A few years ago at a wedding, I met up with my friend, Andrew. We had known each other in college, but I hadn't seen him since then. I had just started my first book; he had spent the last several years working in the kitchen at Zuni Cafe in San Francisco. We sat on the patio outside the party for hours, talking about food and writing and why we had both landed in the kitchen. At one point, he took me over to the gift table, and he showed me the unwrapped book he had slipped into the pile amidst the appliances and serving platters. 
"Have you read this?"
I had not. I had never even heard of it.
"Find it as soon as you get home. Read it. It will change the way you think about all of this. I promise."
I did exactly as Andrew demanded. And from the first pages of Honey From A Weed, Patience Gray had me.
Good cooking is the result of a balance struck between frugality and liberality… It is born out in communities where the supply of food is conditioned by the seasons.

Once we lose touch with the spendthrift aspect of nature's provisions epitomized in the raising of a crop, we are in danger of  losing touch with life itself. When Providence supplies the means, the preparation and sharing of food takes on a sacred aspect. The fact that every crop is of short duration promotes a spirit of making the best of it while it lasts and conserving part of it for future use.
There have been other moments in the last decade, few enough that I can count them on my hands, but numerous enough to kick off my culinary education. My friend, Meg, bringing me Nigel Slater's Appetite for my twenty fifth birthday. ("You said you wanted to learn how to cook, right? Here you go.") Janet, pulling Laurie Colwin off the low bookshelf in her dining room. ("Everything changes, now. There is life before Laurie Colwin, and life after") Ron, who introduces me to Patricia Wells and Marcella Hazan. Alice Waters and Deborah Madison, who, each in their own time,  holler to me from bookstore shelves. And then of course there is Mollie Katzen, who has been teaching me how to fry onions and garlic in butter all along.
Those of us who love cookbooks love them all different ways. For me, I'll happily hold on to a book if it has a few recipes I return to. Some books keep me inspired even if I never exactly follow the recipes, and others are sturdy pillars of reliability. But those books, those ones that change everything? I think most home cooks have a few of these books, handed to them by friends or parents, or found in the bookstore or library just in that moment they were most needed. These few volumes do more than share recipes. They create and shape us, and they teach us how to cook and eat.
I was hoping that for today's first of the month, we could put books in each other's hands. Which books have shaped you as a cook and an eater? How did you find them, or who shared them with you?