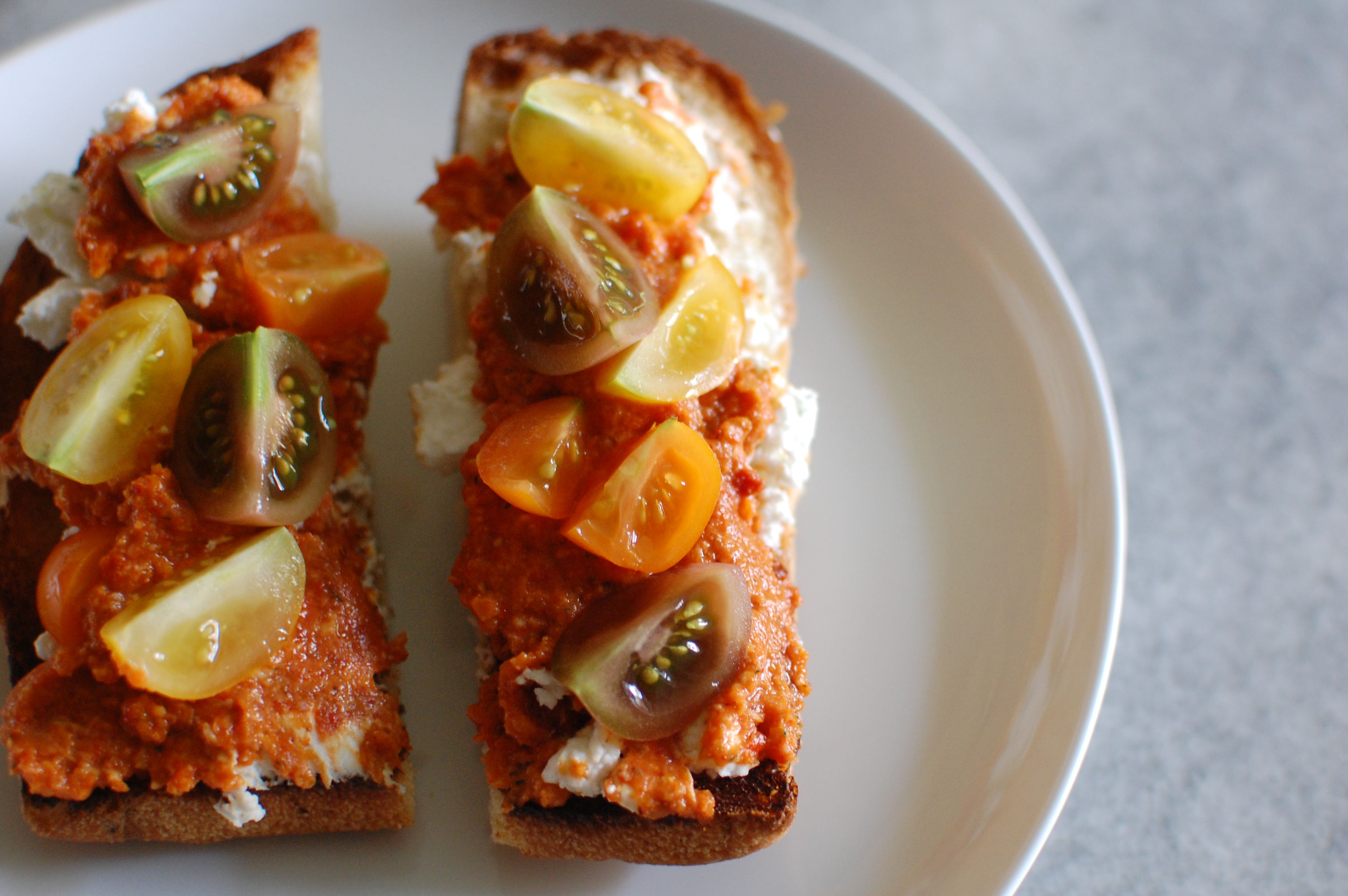 Sometimes, the idea of "preservation" brings up images of other people. Hippies with epic sauerkraut crocks. Farmers with 200 pounds of tomatoes. Brooklyn hipsters with secret connections at the Greenmarket. People with more time, less work, more gardening skills, better grandmothers who taught them how to make blueberry jam.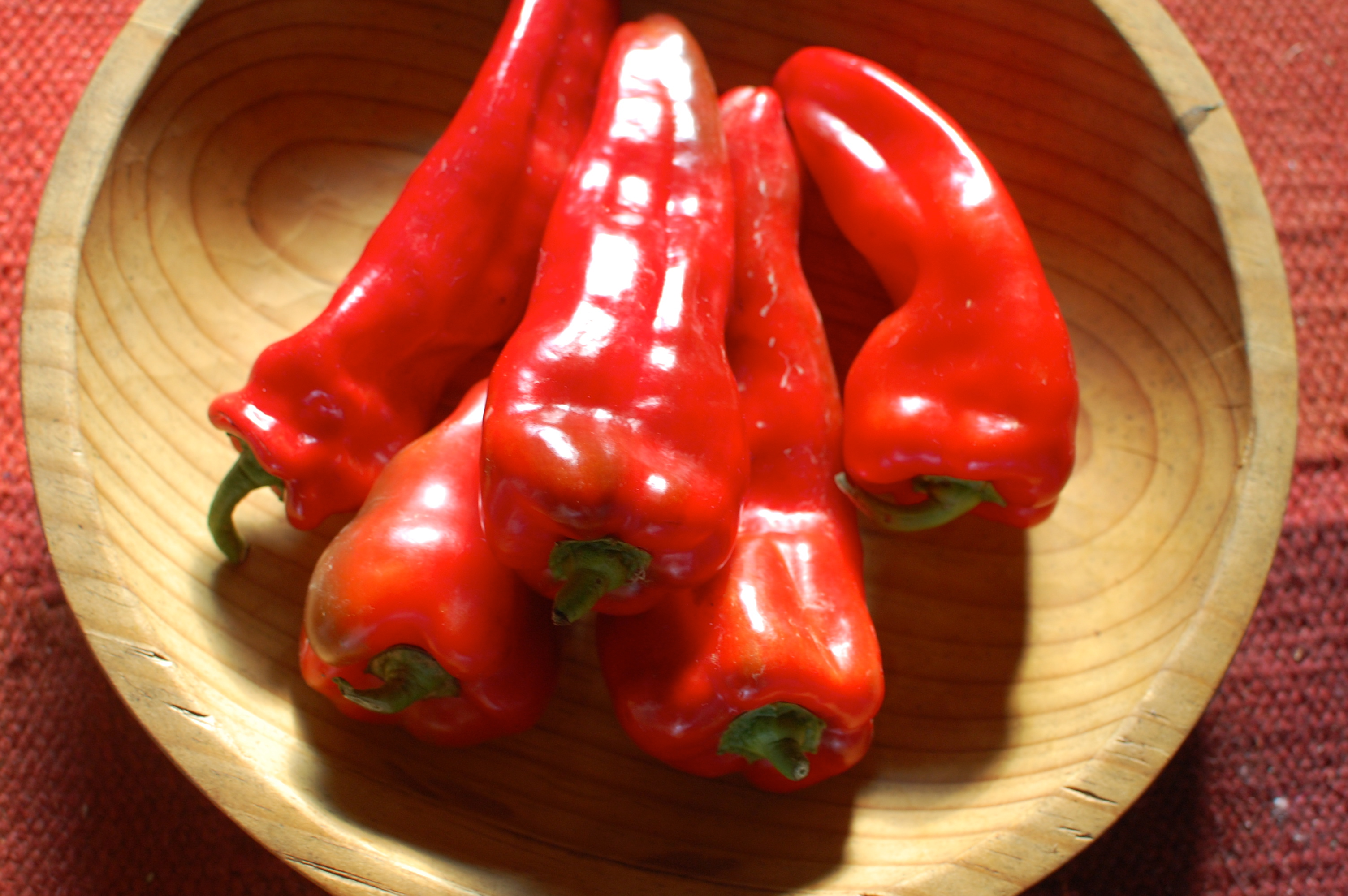 In reality, at least in this kitchen, preservation tends to happen in tiny bursts. I shove a handful of green beens into brine, push it into the back of the fridge, forget about it for a few months. The presence of plums on the counter creates a mist of fruit flies and I fight them back, slicing each plum into two open rounds for a freezer bag. Sage slid into a jar of vinegar. Long red peppers roasted, blended, stored in the fridge for another day's lunch.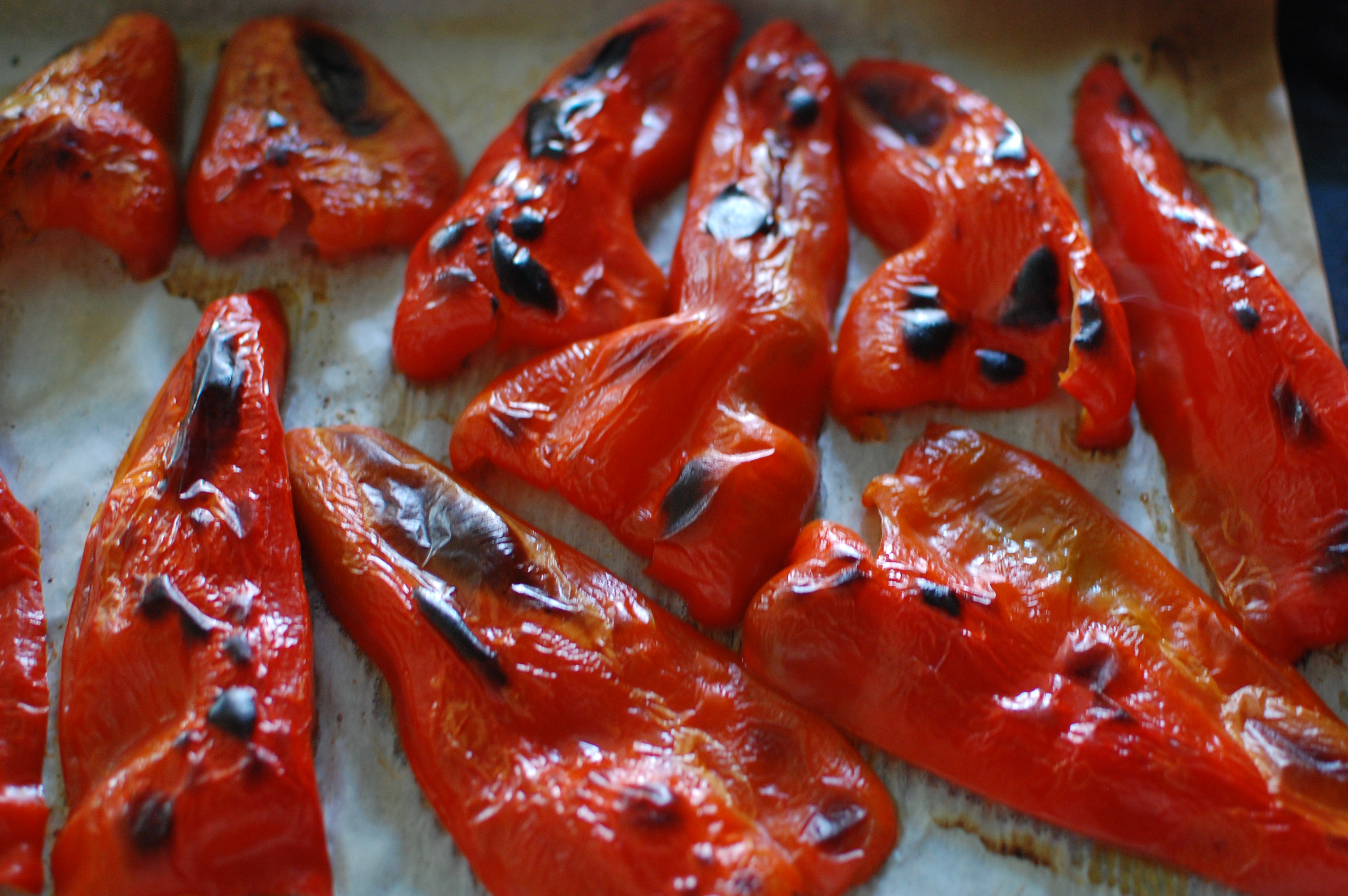 Really, I'm just taking one thing and turning it into another that might last just a little bit longer.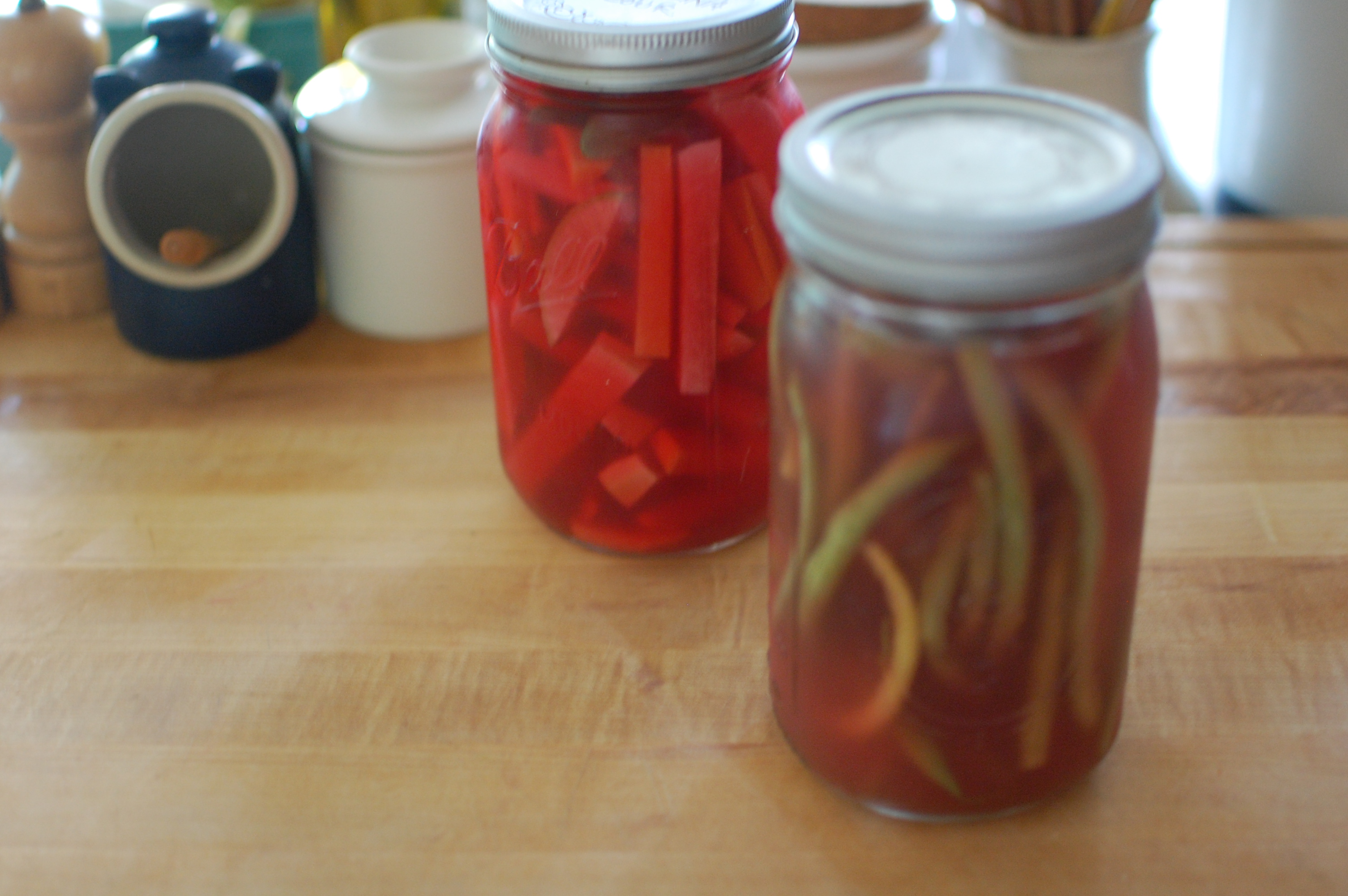 My favorite fridge pickle brine right now is from a new book called Mastering Fermentation. Combine 2 cups of water, 1 1/2 tablespoons sea salt, 1 1/2 cups apple cider vinegar, 2 tablespoons honey, 1 teaspoon whole grain mustard, and (here's the kicker) 2 tablespoons sauerkraut brine. Make the brine and store it in the fridge, and then any time you have a few too many radishes, turnips, green beans–anything, pack them into a clean jar, cover with brine, and fasten a piece of cheesecloth or thinly woven fabric to the top with a rubber band. leave out on the counter for 8 hours or so. Replace the cheesecloth with a lid, and put the jar in the refrigerator. The beauty of having the brine already made in the refrigerator is that you can make pickles before you even realize you've embarked on "preserving." Two minutes later, you're done. Tomorrow, you can eat them.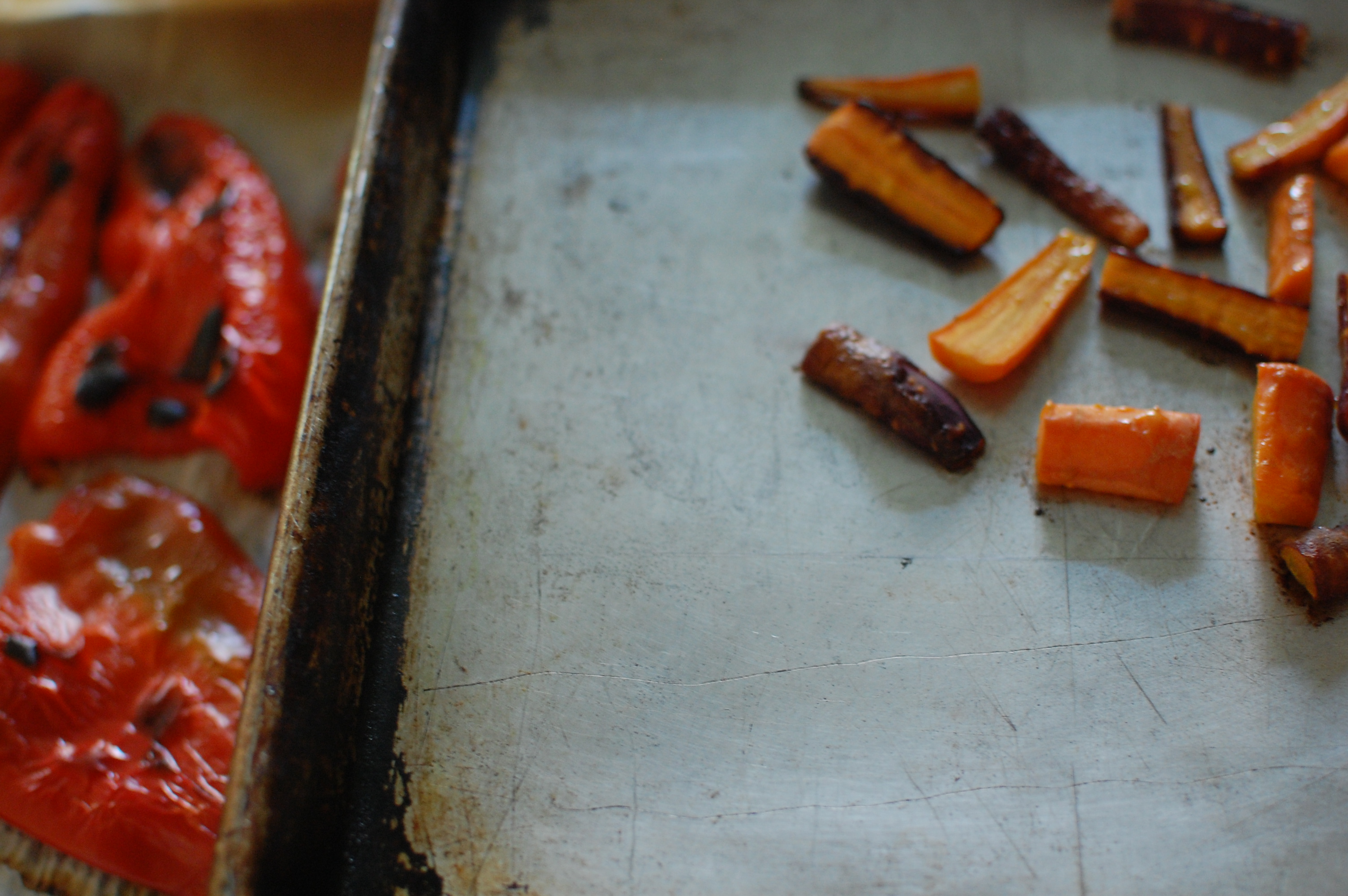 This weekend, Joey and I had one of those money conversations. I laid out all the numbers in the back of my notebook, and we crossed off numbers, added others back in, tried to figure out how to make the math work. Nearly everyone I know is facing this right now in some way. We came up with something of a solution (anyone out there in the market for a car?), and went for a walk. On our way back through the yard, we stopped at the weedy garden bed that I left to its own devices back in mid-summer. Before I knew it, we were both down on our knees, Joey digging up potatoes, me, reaching my hand into the self-seeded tomatillo plants, feeling for those that were bursting out of their lanterns. Sadie came outside and started a potato pile of her own, talking us all the while through the plot of the book she'd just finished. Rosie burst out of the screen door carrying the cat, and together they worked on some dance move on the porch.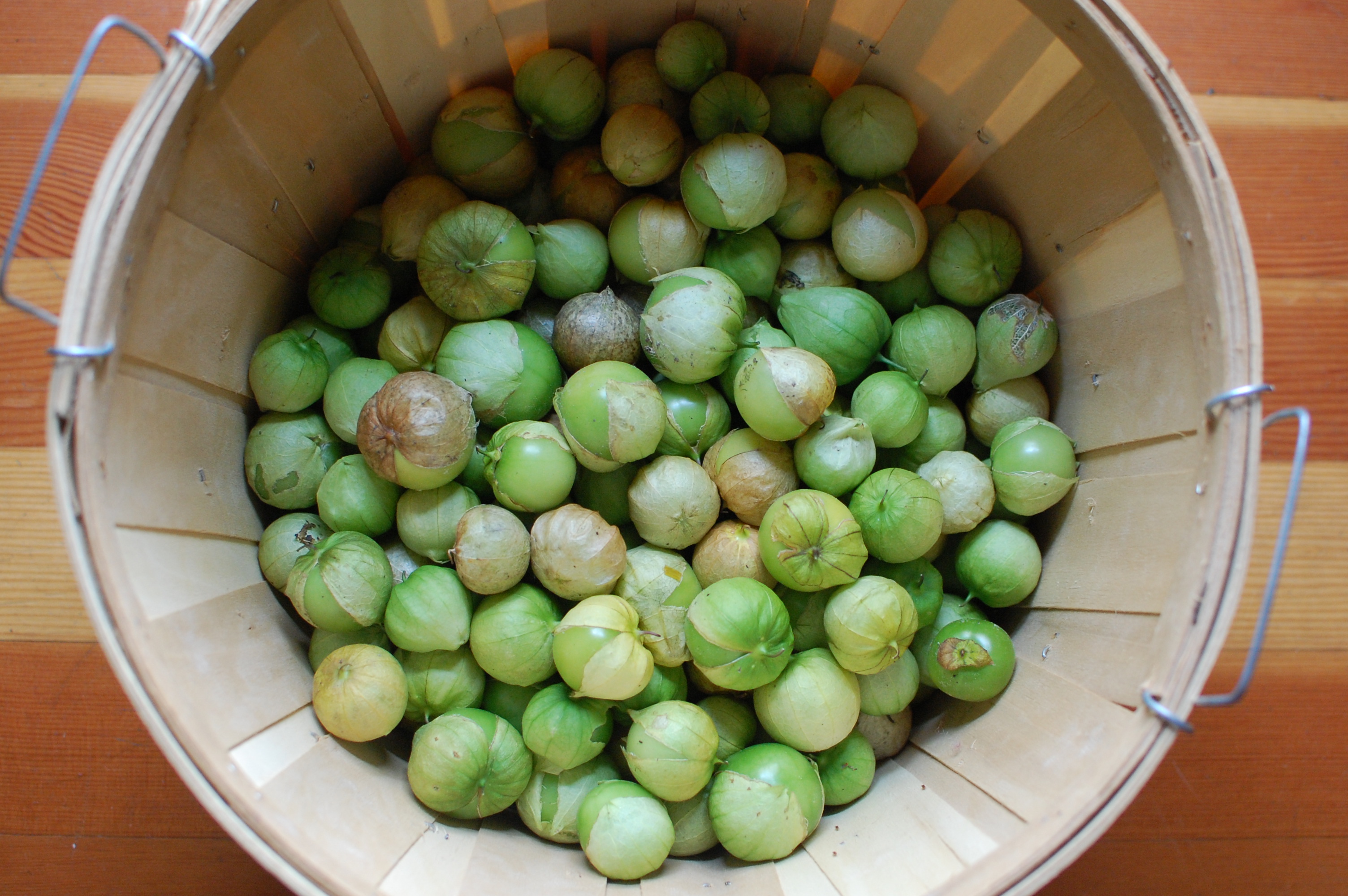 Joey said how hard it was to worry about money when every time he stuck his hand in the dirt, there was another potato.
"We are rich in potatoes!"
I agreed. Sadie kept talking.  Rosie and the cat danced on the porch.
Just taking one thing and turning it into another so it can last a little…bit…longer.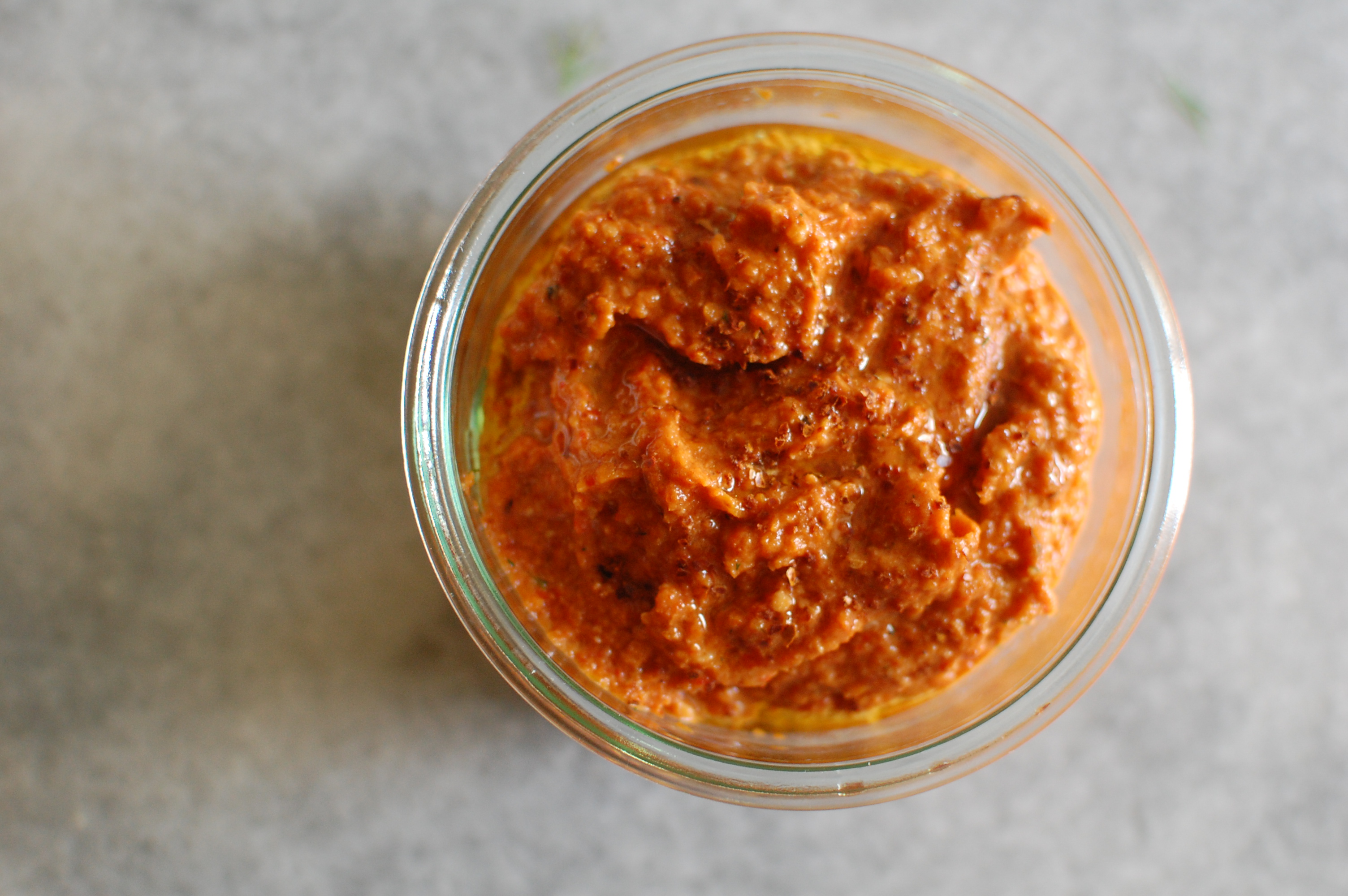 Muhammara
(I ate something like this years ago in Turkey, and then I came back and tried to recreate it. I didn't know what it was called, and I certainly didn't realize it was such a staple in so many countries. I also missed the essential main ingredient, roasted red peppers, and as a result had to write a post about how delicious it was even though it looked exactly like baby poop. That given, there are probably as many versions as muhammara as there are people who make it. I've seen it with feta, walnuts, tomato, and any combination of herbs and spices. This one is inspired by what I had in the kitchen, some of the fancy spices in the back of my pantry that don't get used enough, and the recipe in Mollie Katzen's new book (!), The Heart of the Plate. More on that book soon, I promise. Feel free to leave out any spices, and toss in others that seem like a good idea.)
Makes about 2 1/2 cups
olive oil
salt
1/2 pound carrots, halved and cut into 2-inch lengths
1 1/2 pounds red peppers
1/3 cup toasted almonds
2 garlic cloves, roughly chopped
1 tablespoon pomegranate molasses
1 teaspoon dried sumac
1 teaspoon aleppo pepper
1. Preheat the oven to 400 degrees. Toss the carrots with olive oil and a hefty pinch of salt, lay out on a baking sheet, and roast for 20 minutes.
2. Meanwhile, cut each pepper in half lengthwise. Remove the white pith and the seeds, and lay them, cut side down, on a parchment-lined baking sheet. Brush each pepper with olive oil. When the carrots are roasted, remove the tray from the oven, switch the oven over to the broil setting, and put the peppers on the upper rack of the oven. Keep a close eye on them. When the skins bubble up and blacken (about 5 minutes in my oven), take the tray out of the oven. Transfer the peppers to a bowl, and cover with plastic wrap or a tight fitting plate. Let them sit for about 20 minutes, then pull the peppers out of their skins. (If you have another way you like to roast peppers, certainly do it that way. The grill, stovetop, or just a hot oven will do it, too.)
3. Combine the carrots, roasted peppers and any juice that gathered in the bowl where they sat, almonds, garlic, pomegranate molasses, sumac, aleppo pepper, 1 teaspoon salt, and a glug of olive oil in the food processor. Process until the mixture is fairly uniform. Store in the fridge, with a layer of olive oil over top, for up to a week. This also freezes well, and tastes good on just about everything.