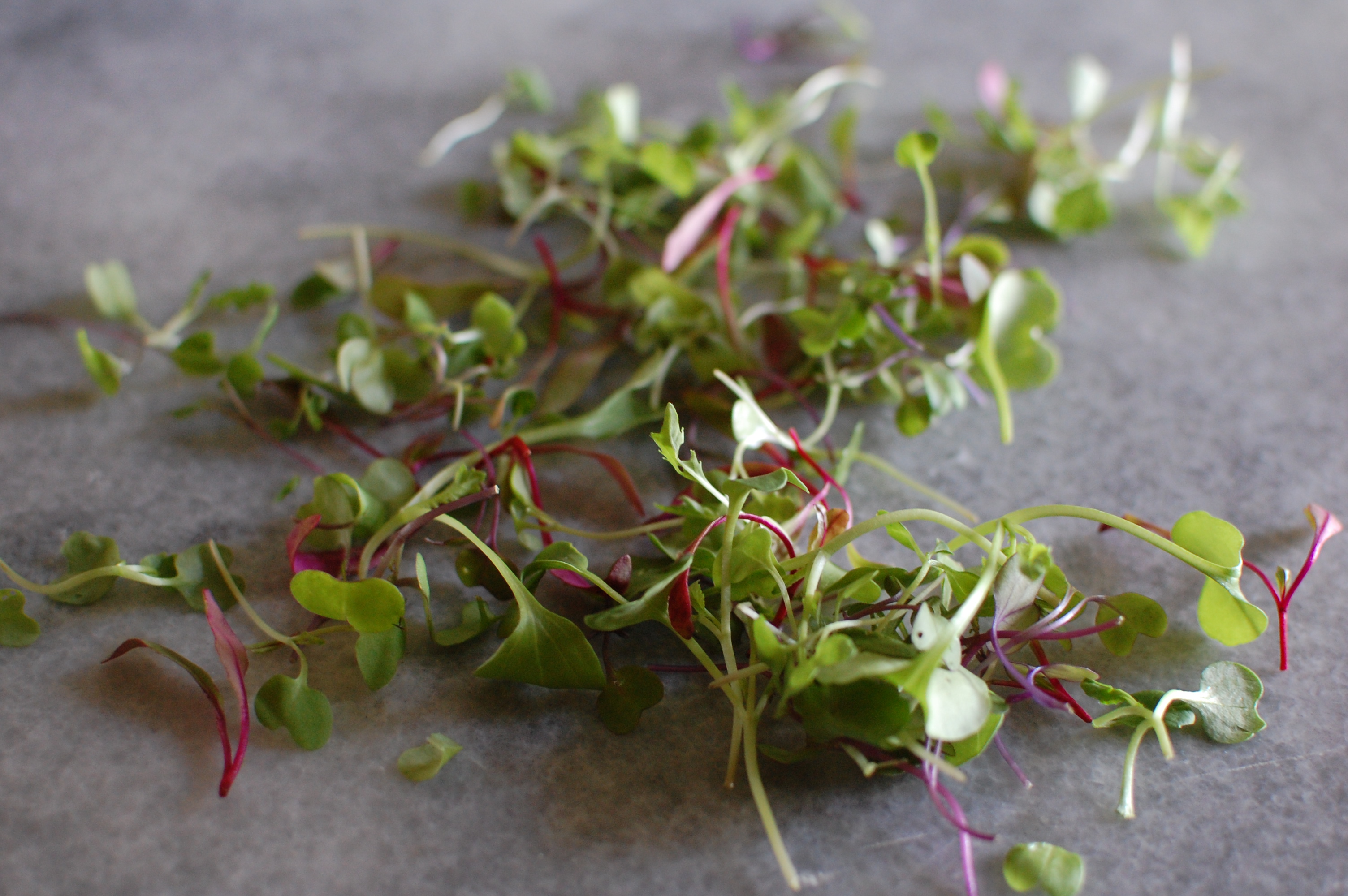 Dear anyone who has input on the magazine covers at the checkout line of my local supermarket,
Stop it already.
I'm done looking at your offensive headlines and your photoshopped women who probably don't even recognize themselves. I'm done with all your weight loss and fad diet bullshit to get ready for bathing suit season. I'm done with you talking about "tighter tummies" and dropping "15 pounds in 3 easy steps". I'm done with you linking food and bodies in the same phrase on every single magazine cover in the aisle. I'm done with you talking shit about pregnant women's bodies, and I'm even more done with you praising celebrities who have "dropped the baby weight" as if they didn't have a personal trainer, a private chef to make them juices all day, and a nanny to take care of  their baby while they diet and exercise all day because their career demands it of them. I know you have advertisers to appease, but I also know there is a soul and a conscience in there somewhere. It's time to stop.
This is not a selfish request. I have two daughters I optimistically brought into this world eight and ten years ago. I've been doing my best to keep my head above water over here. Like a lot of women I know, my body looks different than it did before I became a mother. Like most women, I was raised by other women who were also doing their best despite the magazine covers in the checkout aisles of their supermarkets. I do alright. I'm not one of those women who lingers in front of mirrors. (Unless, that is, I'm trying out a new and crazy dance move.) I don't suck in my stomach. I never make disparaging comments about my body. I wear a bathing suit without fear or shame, even if I've grown rounder or less attentive to my hair removal over the winter. I never speak of food in connection with how I look–only how I feel. I do not diet. I understand that I am the most direct model my children have, and I take that very seriously. But I can't do this alone.
This request is not just for my benefit. This is not even for the benefit of my girls. It's bigger than that.
I'm sure, being in the news media as you are, that you are aware of some of the challenges we are facing right now in our country and on this planet. I know there are always challenges, and we always get through them. I also know that what you and I may perceive as challenges might be different depending on our political leanings or religious beliefs. But I'm guessing we can agree that the to-do list of issues that need work is long, and it's not going away.
What does all this have to do with the headlines and covers of the magazines in my local grocery store? A lot. Because in the decades ahead of us, we're going to need the full hearts and brains of every single person to figure out how to move through that to-do list in a way that actually helps this planet and the people on it. We're going to need my girls, all their friends, and the friends they haven't met yet. We're going to need your girls, too, and your boys if you have them. I think they suffer through this in different ways, but I'm guessing just as much. And I'm sure you'll agree that if we can do anything to raise a generation of people who aren't wildly distracted by their own faults every time they pass by a window, we should absolutely do it. Imagine what they could do with all that energy they would inevitably WASTE on trying to make themselves look like your stupid magazine covers. We're going to need all that extra brain power in these coming years. We're going to need the confidence and love and passion that could come from getting rid of all the distractions. Just imagine what they can do if we stop distracting them.
My list of requests is short, because I know we have to start somewhere. I know this issue is much larger than you, and that you too, are just a victim of greater, more vague sources of the problem. I know that I'm over simplifying both the problem and the solution so that I can fit it into one page that stands in service of a recipe. I'm a writer, and this one page and this recipe are the tools I have to work with. We all have our own tools–I'll use mine and you can use yours. I also understand you can't just start putting pictures of normal people doing good things with their lives on the covers of your magazines (although that's not a bad idea, right?). But I have to go to the supermarket, and often I have to have my kids with me. So let's start here:
1. Take it easy with the photoshopping. Celebrities and models tend to be thinner and smoother and more glow-y than most of us anyway, so how about just leaving it at that. No need to make them MORE thin and smooth and glow-y.
2. Stop it with the body-centered headlines. No more "5 steps to a flat belly!" or promises of quick weight loss. We both know that's just a sneaky trick to get people to open the magazine anyway. When they get there, it's just more of the same silly advice. There's got to be a better use of print space.
3. Quit talking about food as if it's something to fear. Desserts don't have to be indulgences. They can just be delicious things we eat after dinner. Food is not something to cheat on or with. Stop pretending there are magical lists of foods that will make people  feel more beautiful. Stop picking on specific categories of food. Some people feel better when they don't eat certain things, and that's totally fine. But I'm pretty sure that the more you holler at people about what they should and should not eat, the more you distract them from their own cravings that, when left to their own devices, will, I believe, lead them to the right foods.
And while we're talking about food, can we get rid of the idea that salad and vegetables are virtuous, or that to eat them is in some way a sacrifice or a punishment for eating other foods? In fact, can we get rid of the idea of certain foods as punishment altogether? I'm starting to think that when we put foods into categories of good and evil, the other classifications get lost–that is, the more important classifications. How about delicious? Satisfying? Grown and picked with your very own hands? A bowl full of exactly what you're craving?
This is nuts. It's time to stop. I really need your help with this. I'm doing my best, but I can't do it without you.
Yours,
Alana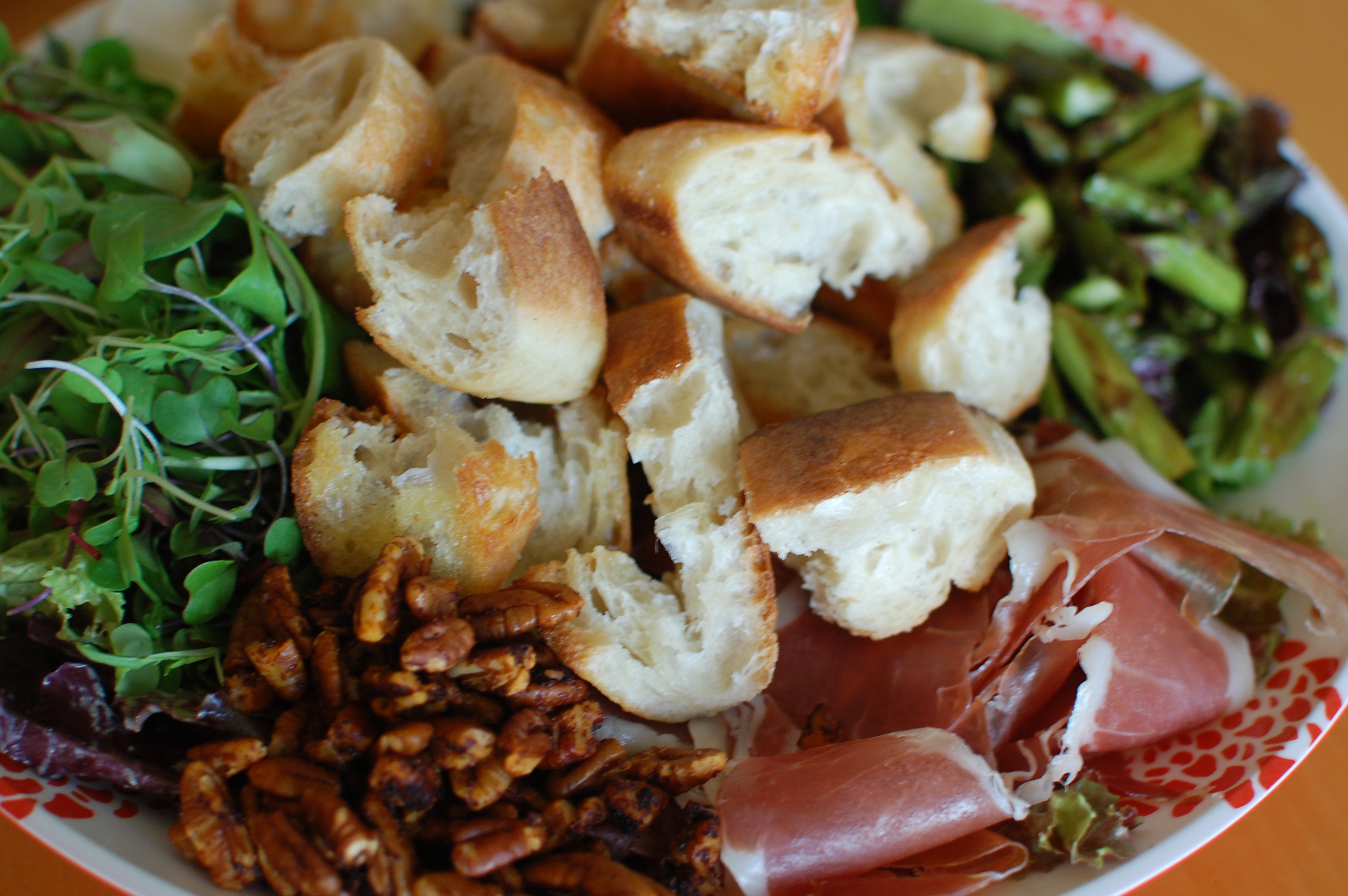 Sweet and Spicy Salad Nuts
1 1/2 tablespoons maple syrup
1 tablespoon chile powder (as hot or smoky as you like)
1 teaspoon salt
2 teaspoons olive oil
8 ounces pecans
1. Combine the maple syrup, chile powder, salt and olive oil in a medium mixing bowl. Add the pecans, and stir until the pecans are entirely coated.
2. Heat a skillet over medium high heat. Add the nuts to the pan, and cook, stirring often, until they grow sticky and sweet and almost seem like they're going to burn, 3-5 minutes. Allow to cool, and store in an airtight jar. Sprinkle on your salad whenever you crave the crunch and sweetness with your greens.