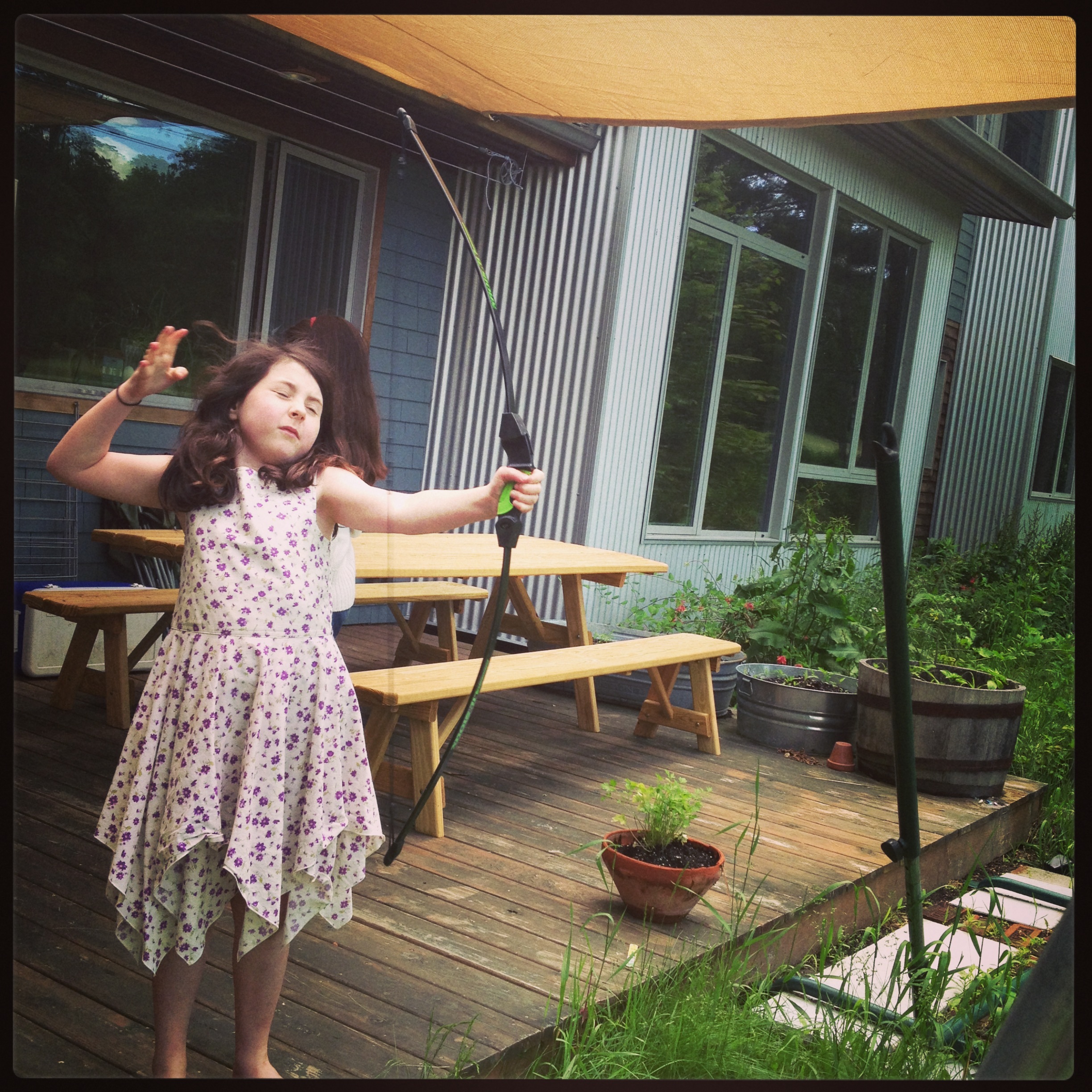 Why put my writing out into the world? Why would anyone want to hear what I have to say?
I'm been hearing this question more lately, both from you in emails about starting blogs and writing book proposals, and (let's be honest here) in my own head. So let's talk it out a bit.
When I first started writing about food, I think it was the universality that drew me in. We all have to eat, and talking about dinnertime or picky kids or food shopping–these are such good windows into the parts of our lives we all have in common. I think this is one reason food blogging is so popular–because we can always connect over food and the ways we interact with it in our lives. As different as you and I might be from one another, we can sit down and laugh about the hurricane of grumpy kids and dinner ruts and everything else that hit our kitchen last night in the hour before dinner.
But there is a trap that comes with this magical universality. If I write, and you read and you find your experience in the words, then hooray! But if I start trying to write for you, pushing our commonalities to the center of my story, and, most of all, assuming that you are just like me, then I've fallen into the trap. I always know when I'm there my fingers get heavy on the keyboard and I start fantasizing about forgetting this whole writing thing and opening a bakery instead.
So how do I get out of that trap?
I think about how although we're a little bit the same, mostly we're different. Yes, we all have to eat, but we have different families, kitchens, grocery stores, incomes, bodies, attitudes about food, allergies, preferences, histories, amounts of time to make dinner, priorities, gardens, and things we find funny. And you might think your little bits of detail are are boring because they're just like everyone else's, but they're not boring OR like anyone else's. They are only yours, and those odd bits are what make your story.
So why you? Well for one, if you're already writing your own story in your head, you might as well get it down. I hear so much about "voice" and "authenticity," but I'm not sure those are aspects we have to find–I think they might just be heady ways of talking about writing the story that's only yours and holding back on using the delete button too much. And if you can find any way to send those words out into the world, why not just send them out? You have no idea what will come of it, but at the very least you will have written something, which is, I imagine, exactly what you set out to do, right? So however it lands, you win.
Yes?