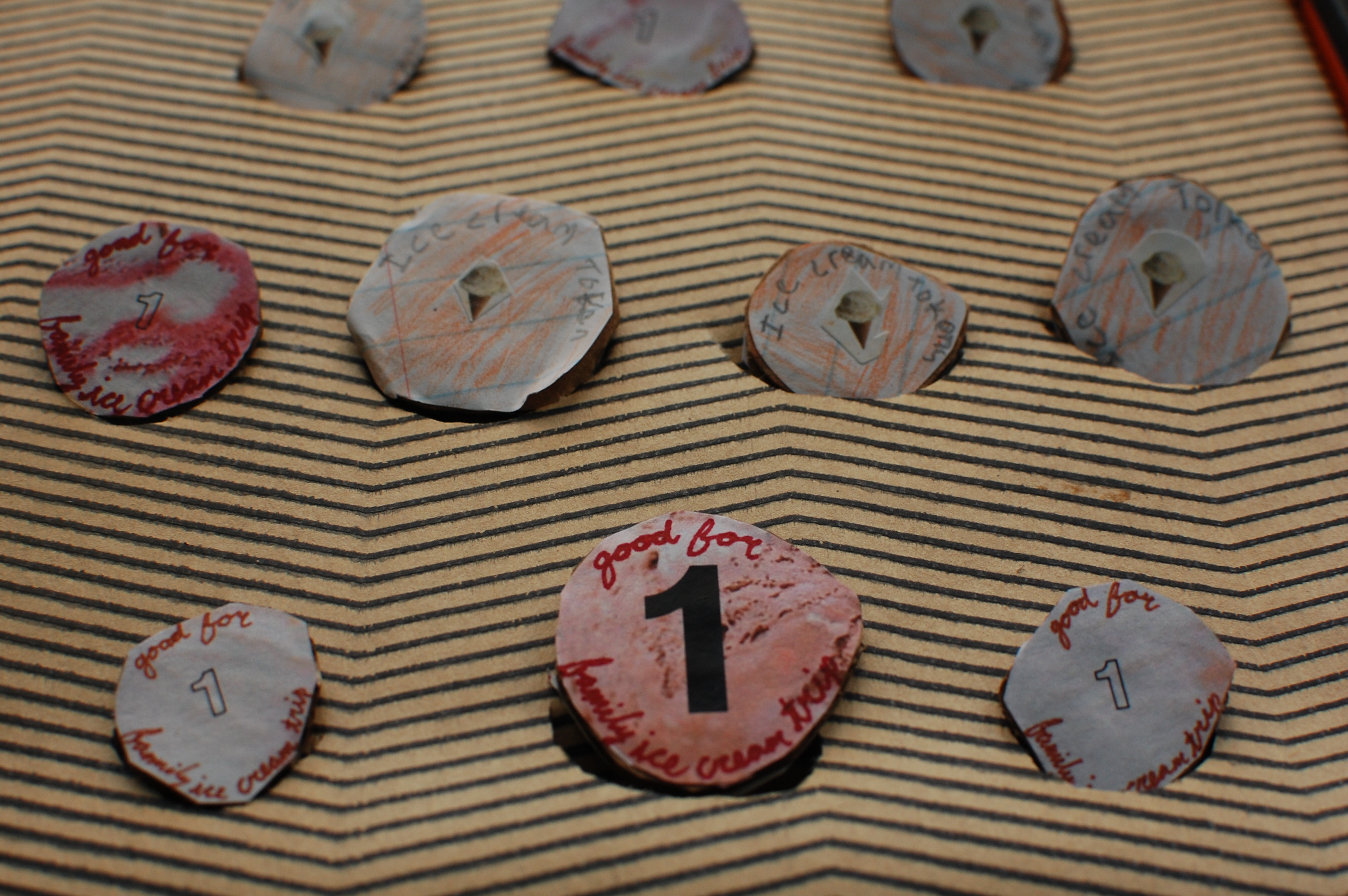 This week started wet and cold and then got hot, hot–so much so that it immediately became hard to go to the bank or the library or even to drive through town as we do on the way home from school without the girls saying that we just must get ice cream, because mommy it is just SO HOT! And summer is here, and can I think of anything more perfect than sitting on the bench there in the shade in front of the ice cream parlor with a cone right now. And even through there are a full two weeks before school gets out and the calendar tells us that summer truly really is, we may as well having summer right now.
It was hot. So the other day, we sat with our cones, and since we were starting the summer anyway, we talked about plans and hopes and what we wanted do. There's some camp here and there, and nearly a full week in the beginning in our tent amongst the RV's at our beloved Horseneck Beach. I mostly want to have a full draft of my new book by the middle of August (optimistic, but Summer is the season of optimism), to drink lots of this beer on my back porch, and to keep the tomato plants safe from the  army of deer in the field and the family of groundhogs still living under said porch. That's mostly it.
Every summer, we go through this planning and list-making that fill up the hopeful balloon of summer. When we sit down and talk about the months ahead, it becomes clear that each of us has dreamed of smells and feelings and tastes over the more frozen seasons. The list fills up with action items like
1. Finally learn how to swim to the dock
2. Eat fried dough
3. Go to a lighthouse
4. Cook a lobster
5. Drive at nighttime with the windows down and music playing loud
Word by word, these lists tend to create a vacation that, instead of being weeks of escape from our life, just gets interspersed in our days throughout the whole season. The lists also serve to distract us from the other sides of summer–long expanses of days where I have so much work to do and there's no camp or playdates and it's a hundred degrees outside and hotter inside and there are tick bites and sunburns and allergies to plants we forgot about and maybe if we're lucky, poison ivy or oak or wild parsnip.  All that is summer, too.
We didn't get too far into our list the other day. But we did talk about ice cream, and how much we love to go to the ice cream parlor and sit on their benches with all the people who are on vacation and see our town with vacationer's eyes. We love it so much that it's hard not to overdo it. And although I'm pretty much okay with eating ice cream every day, paying for a near-daily cone for each one of us, even when I insist on the kiddie size, is simply not a financially sustainable habit. And that is how the idea of the ice cream token was born. One token=one family ice cream trip, and there are ten tokens for us to spread over the summer as we choose. The decision will rest mostly in the girls hands. But because we've said yes already, the only choice is how to use them. And that helps me with another item on my summer list: more yes, less no.
For today's first of the month (or, second of the month), this is the start. How do you come to your summer? Do you have hopes and goals for these next few months? Is the season different than the three others? Start there, but anything is fair game. I know some of you out there in the Southern hemisphere are actually preparing for winter, too. No need to feel left out! Tell us stories, or tell us what makes the summer what it is for you.
Summer, summer, summer. Go!