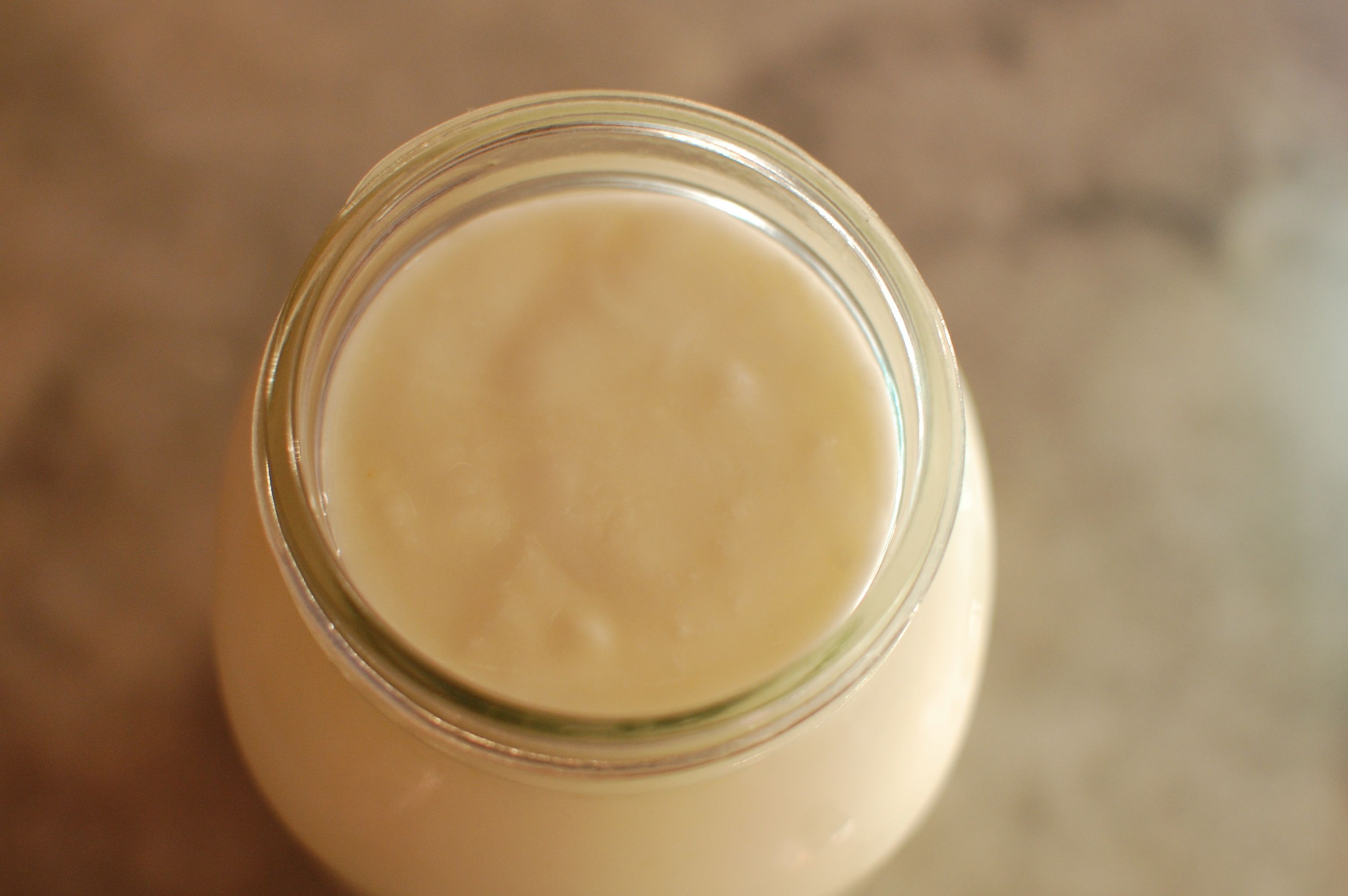 I never get sick of talking about yogurt. My (very kind and brilliant) agent gets on my case about this, so much so that I can hear his voice in my head as soon as I launch into my story about the magic of home culturing with anyone who wants to know how I got into all this crazy homemade stuff. "Enough with the yogurt, already!" But still, I can't stop. And even now, over a year after the book came out,  most of your emails and comments are about yogurt. I'm glad you still want to talk about yogurt, too.
I'm still making yogurt over here every week, but like any process that lives and breathes from day to day, it continues to evolve. And although I have shared some of these new details in my responses to your yogurt questions, I wanted to bring them together, as well as to create a spot for some ongoing yogurt conversation in the comments. I can only imagine that this process will continue to shift, but for now, here's a yogurt update.
1. The crockpot. The biggest development in my yogurt making over the last year is that I make yogurt in my crockpot instead of my beloved Eurocuisine yogurt maker. The crockpot makes it possible for me to make a lot of yogurt at once, and although the process is a little different than when I use my yogurt maker, I find it more convenient and forgiving. I've outlined how to do it on the site here, as well as on a post I wrote for Food52 last year, and there's lots of helpful info in the comments of each post as well.
2. Keep the milk at 180° for 10-15 minutes before cooling it. If you're using the crockpot, this happens naturally because the pot holds the heat in. But if you're heating your milk on the stovetop, try keeping the temperature at 180° for a bit before you let it cool. This will make smoother, creamier yogurt.
3. Don't stir your culture into the milk. When I use yogurt as a starter (as opposed to powdered culture), I no longer stir or whisk the yogurt in when I add it to the warm milk. Earlier this year, I was having an issue with grainy yogurt, and this has solved the problem. So when I'm working with the crockpot, I heat the milk, cool the milk, then just plop the yogurt into the milk and don't stir it in.
3. Powdered cultures. My favorite powdered culture is still the Bulgarian Y1 culture from New England Cheesemaking. When I start out with new powdered culture, often the first batch is a little runny, but then subsequent batches are thick and creamy. And I find that although a culture from store-bought yogurt will weaken after 4-8 generations of yogurt, a powdered culture keeps going for much longer, even indefinitely.
4. Store-bought yogurt cultures. My favorite store-bought yogurt culture isn't widely available, but it's fairly new brand of yogurt available in some New England grocery stores called Maia. If you have it in your local grocery store, it makes a great starter culture. Otherwise, stick to a plain, unexpired yogurt that has a flavor you like.
5. Flavors. Although you can absolutely add flavors to your yogurt (like maple, coffee, vanilla, or chocolate) fruit on the bottom is more challenging. Jam works the best, but it has to be heated first, just like the milk. I have instructions for all the different flavors in my book, but I can go over them here too- just ask in the comments. If you want to make fruit on the bottom yogurt, my favorite method is really just to spoon jam, fruit sauce, or fresh fruit into the bottom of a small jar, then put plain or maple yogurt on top of it. It's not as fussy as actually culturing the yogurt and fruit together. And if you're making coffee or chocolate yogurt, it's totally normal for there to be a denser layer of flavor on the bottom.
6. Culturing time. I still find the minimum culture time is about 5 hours. Sometimes I'll check the yogurt at 5 hours and it's still quite liquid-y so I'll give it another hour or two. But I've been enjoying the results of longer cultures times as well, even up to 24 hours. A longer culture makes a more sour yogurt. In addition, there's been a lot talk lately about a 24-hour culture eliminating all the lactose in the yogurt, so if you have a lactose concern, I'd definitely experiment with longer cultures. The only drawback of a long culture is that it tends to produce extra whey, but you can just drain that off and use it to make my favorite dream Indian street beverage.
How's your yogurt out there in the world? I'd love to hear about your methods and tricks, or feel free to ask (or answer!) any questions in the comments.