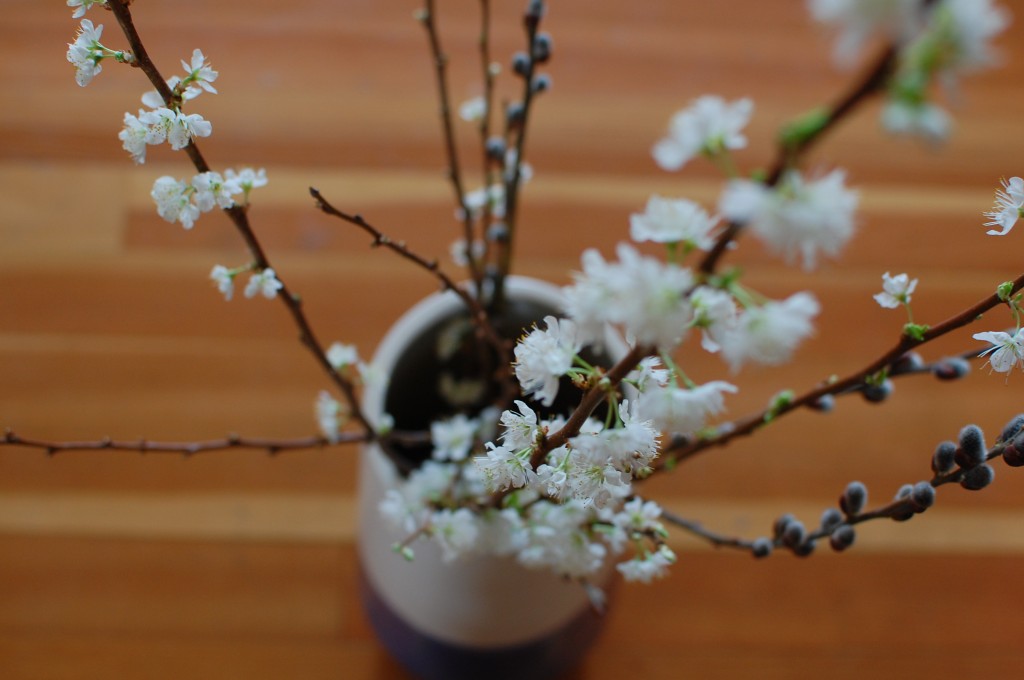 I'd like to try something new today.
Every time I ask a question here on the site, all your answers blow me away. Inevitably, one or two of you even send me emails with full essays answering the question, confessing that your answer feels too long to put in the comments. I sit in bed and read out loud to Joey, and we marvel over how on Earth I got to be in this position where people write such beautiful words and I get to read them. If there's one thing I like even more than writing, it's reading other people's writing.
Each time one of these conversations happens (like here, here, or here), it throws me into a bit of a storm. I think, maybe I'm in the wrong line of work. Maybe I should be editing, teaching, or something else where I can just read for a living. Or maybe it's just you–the particular mix of wonderful who find your way to these conversations. Either way, when you all tell your stories and speak up, that's my favorite. I'm not sure if I've ever expressed how much I love listening to you. 
So I'd like to try something new. On the first of every month, I'm going to ask a question or offer somewhere to start. And then, if you'd like, pipe in. Feel free to make your comments as short or long as you'd like, and of course, feel free to comment on each others posts, too. Or if you have a blog of your own and you'd rather wrestle with the question there, just leave the link in the comments.
This is no different really from the other times we've all talked here, but because it's one of my favorite parts of this site, I wanted to make it official. I'll call them First of the Month posts, and I'm thinking of them as something we all get to work on together, a monthly journal of sorts. They'll stay open forever too, so there will be no time limit on when you can answer.
Let's try, and see how it goes! Thank you, as always, for being here, and reading, listening, and writing.
Today's question is about money. Maybe because it's tax time, or because we have so many family birthdays packed into early Spring, but I feel like I often have money panics right around now. This weekend I was thinking about the ways I ease that panic, and the tricks I've developed over the years both to calm my nerves and to bring our finances into perspective. Of course we have times of overhauling the family budget, of needing to take out loans to pay for dental appointments, or of making big decisions about how we earn or spend money. But I was thinking about the little things, small ways that make me feel better, less anxious, and often when it comes down to it, more thankful. (And because I was also freaking out a little bit, I had a good opportunity to test my own theories.) So when I'm freaking out about money:
1. I buy flowers at the supermarket. In the summer I tend to have something blooming and growing outside, but the rest of the year, the decision to veer into the balloon and lily-filled section of the supermarket changes the whole tone of my shopping trip. It's a luxury! But the five bucks I spend on tulips has some serious payback. I walk through the supermarket with those tulips in the little kid-seat section of the cart and I feel like someone who spends extravagantly, someone who has plenty of money to fill my house with flowers.
2. I give tiny, anonymous gifts. I leave five dollars with the person behind the counter of the coffee shop and ask them to buy the next person's coffee. I pay someone else's toll. Besides giving me a secret little rush for doing something I'm not really supposed to do, this helps me feel the fluidity of money in a different way. (But really, I do it for the rush.)
3. I say thank you when I pay bills. I learned this one from a friend last year who I think learned it from one of those self help books about getting rich, and although I don't think it will make me rich, it does make me happier. When I write a check for the electric bill, I think "Thanks for all the good electricity!" Especially when I'm paying bills, it's easy for me to slip into the feeling that the money is being taken from me. Thinking of each of these interactions as an exchange reframes them in a whole new way.
How about you? What do you do when you feel freaked out about money? Do you have tricks that help you refocus and shift your attitude?
Thanks so much for participating in our first ever First of the Month! I can't wait to read.