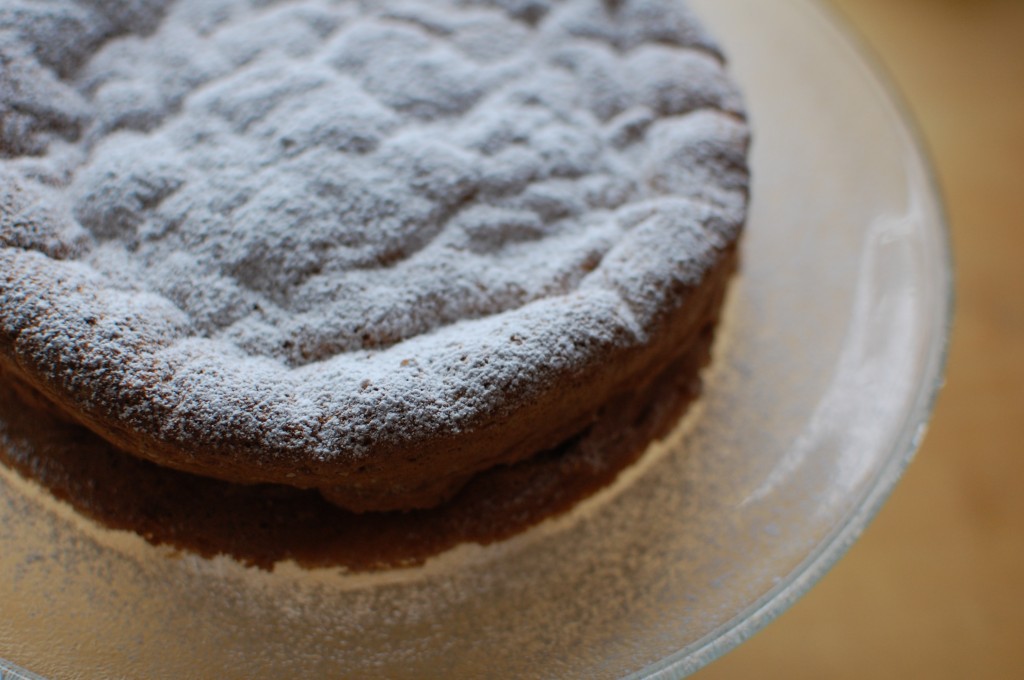 Someday, I hope I can pull off Passover. Right now, I don't have the grounding, the table, the plate, the haggadah, or the Yiddish. I always imagine my grandmother with her blue embroidered placemats and the crumpled tissue she would unearth from deep within her cleavage so she could dab her eyes when we all sat down. Those shoes are big (not to mention the cleavage), and I'm not ready to fill them. She loved to make the Seder her own, and to combine all the struggle, new life and renewal of all the holidays of this season, the Jews and and civil rights and and all sorts of issues all in together, so we could imagine, through all these lenses, what it was to be free.
Because she's no longer around, I always hope we'll be invited somewhere. And because Passover is a holiday for inviting, we usually are.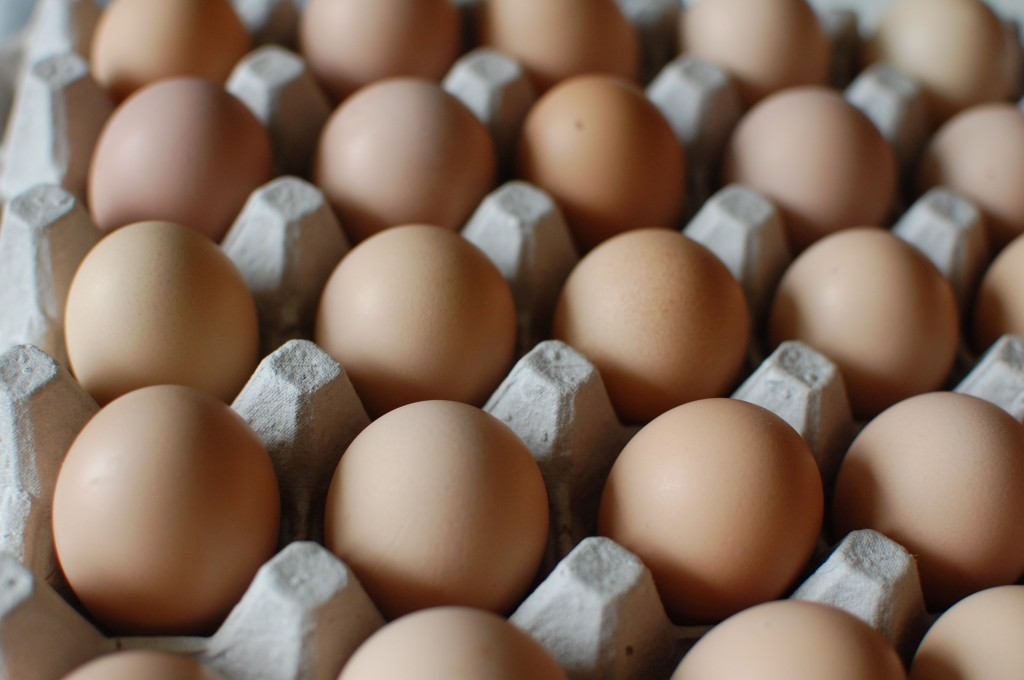 When I was eight or nine, I got a peek at the Christian side of this time of year. I had a friend whose father was a pastor in a local church, and knowing I was Jewish-ish and therefore unattached for the day, her family invited me over for Easter. I got to go through the entire holiday with them. I slept over the night before and we stayed up late, anticipating all the treasures and candy the next day would bring. We awoke to Easter baskets, we put on our nicest dresses, and then we went to church.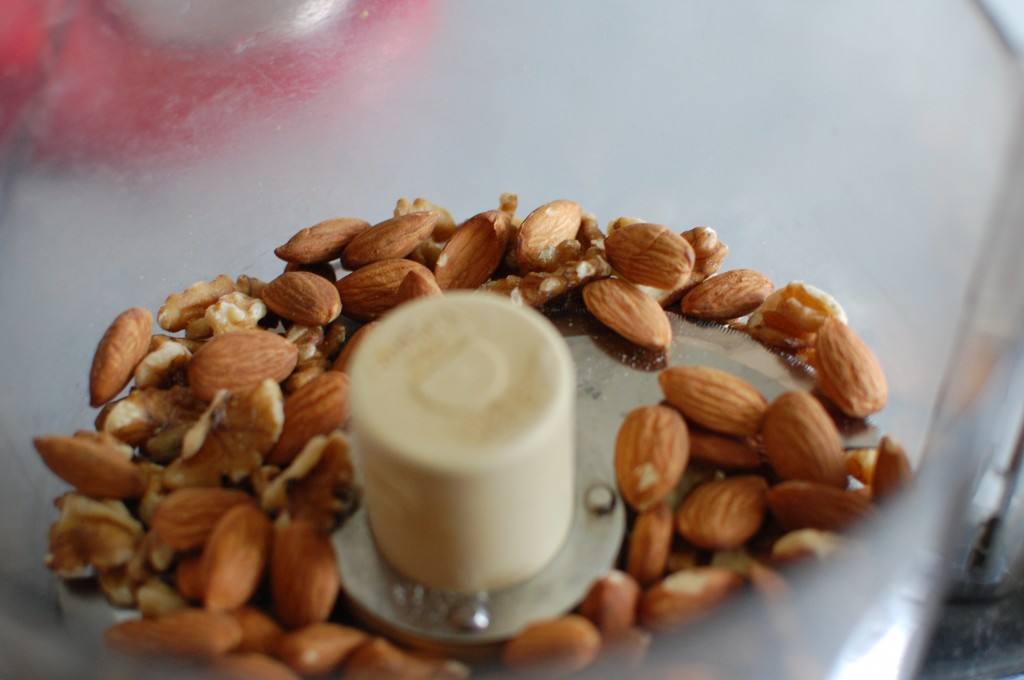 I knew the story of Christ, at least the abbreviated version my mother had told me. But in that church basement, hearing it then, I think the story was more familiar than I expected it to be. There was Jesus on his cross, suffering until God swooped in.  And I had recently sat, sipping my "wine" as we answered the four questions at our Passover Seder, talking about how the Jews suffered until God swooped in. And there was my grandmother making her annual black bottom cupcakes for Spring, telling me how the world was cold and hard and we suffered though the winter until Mother Nature swooped in and brought it all back to life. For her, I think it all came together in this story of Spring. And although I understand that adults often tend to focus on the differences between us, I think kids are happier to see the similarities. It makes the world feel safer. Still, different as all these holidays may be, I lump them together as the time of renewal and rebirth, and all the various stories and traditions seem to support the similarities and common elements between them.
For example, the egg.
Of course if it's Easter, you are painting eggs. You are searching for them in treasure hunts, and eating their likeness in chocolate. If you are at a Seder, there is most likely an egg on the Seder plate, and if you were at my grandmother's table, there would be long ribbons of impossibly thin omelet in your matzoh ball soup. But most of all, egg is the moral fiber and backbone of the dessert you should bring to the Seder. Whether you're making macaroons or flourless chocolate cake, odds are good that you'll be separating eggs and beating your whites their hopeful peaks.
This recipe comes from my friend, Beth Moser, who has invited us over the last few years. We know the girls are the real guest of honor, as Beth says Passover is a teaching holiday, and it feels silly without kids, and her children are grown. The fact that this perfect Passover recipe comes from Beth completes the poetry of this season for me, as she and her husband once owned the bakery that gave my grandmother the whole black-bottom-cupcake-for-Spring recipe. In a small town, things tend to come around like that.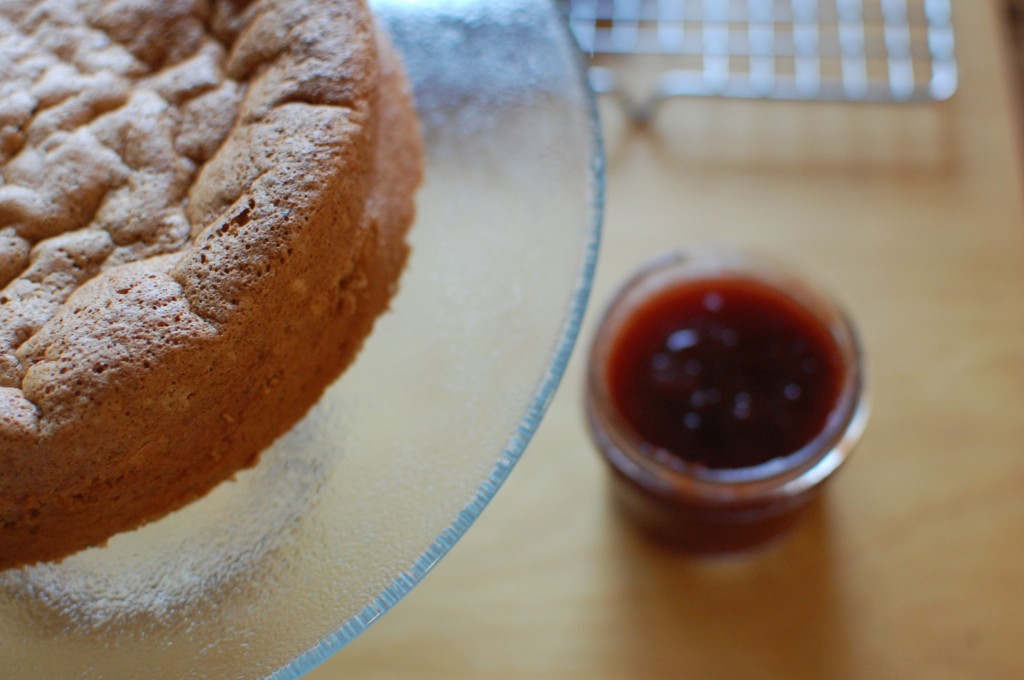 Beth's torte is unbelievable light, and the nuts come through in a way will endear it to anyone. I filled it with plum jam and sprinkled it with powdered sugar, but Beth also suggests filling it with whipped cream and topping with strawberries.
Beth's Passover Torte
serves 8
1/2 cup almonds
1/2 cup walnuts
5 large eggs, separated and at room temperature
1/2 cup sugar
1 tablespoon matzo meal, plus additional for the pan
a pinch of salt
Possible fillings: 1/2 cup jam and confectioners sugar, whipped cream and strawberries
1. Preheat the oven to 350 degrees. Line the bottom of an 8-inch spring form pan with parchment paper, then grease the bottom and the sides of the pan. Flour the bottom of the pan with a bit of matzo meal.
2. Combine the nuts in a food processor and grind until they are a fine meal. Sift out any big pieces of nut.
3. Combine the egg yolks and sugar in the bowl of a stand mixer fit with the whisk attachment. Beat until light and thick, about 5 minutes. Stir in the nut mixture and matzo meal. Transfer into a different bowl (to free up the stand mixer bowl), and wash and dry the stand mixer bowl and whisk attachment.
4. Beat the egg whites with the stand mixer until they reach soft peaks, about 3 minutes. Add the pinch of salt during the last moment of beating. Use a silicone spatula to gently fold the egg whites into the yolk mixture 1/3 at a time. Transfer the batter to the prepared pan and bake for 38-42 minutes, or until the cake is puffed, brown, and just solid in the center. It will fall just a few minutes after you take it out of the oven- this is okay! Allow the cake to cool.
5. Use a bread knife to gently cut the cake in half horizontally. Remove the top, being very careful to support it with your whole hand. Fill with jam or whipped cream and strawberries, replace the top, and top with powdered sugar or more whipped cream and strawberries.
This cake stays quite moist, and can be made a day ahead of time. Just leave it loosely covered on the counter, and fill before serving.