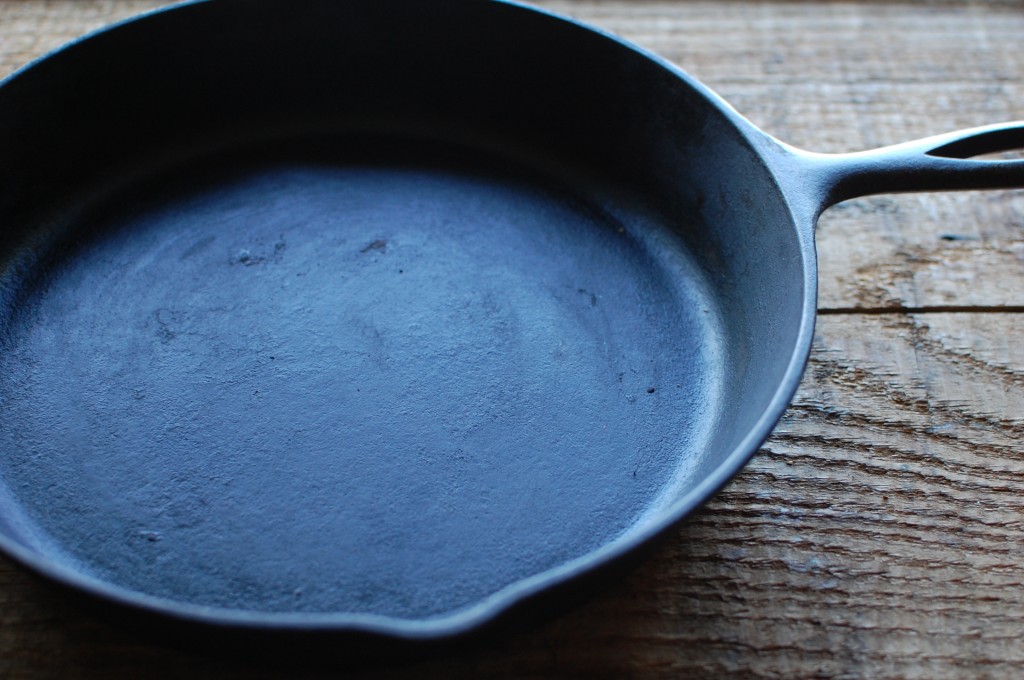 You spoil me.
Always, I ask a question and you return with answers that make me smile and laugh and peek at my phone at inopportune moments through the day. I feel greedy for your stories.
It's great to hear about your tools, and it's even better to hear about how you love them. Where they came from, who you think about when you use them, how they change how you feel in your kitchen. Reading your comments made me pick up my own tools and think about them in a new way. You know how sometimes when you hear a story, it becomes your story too?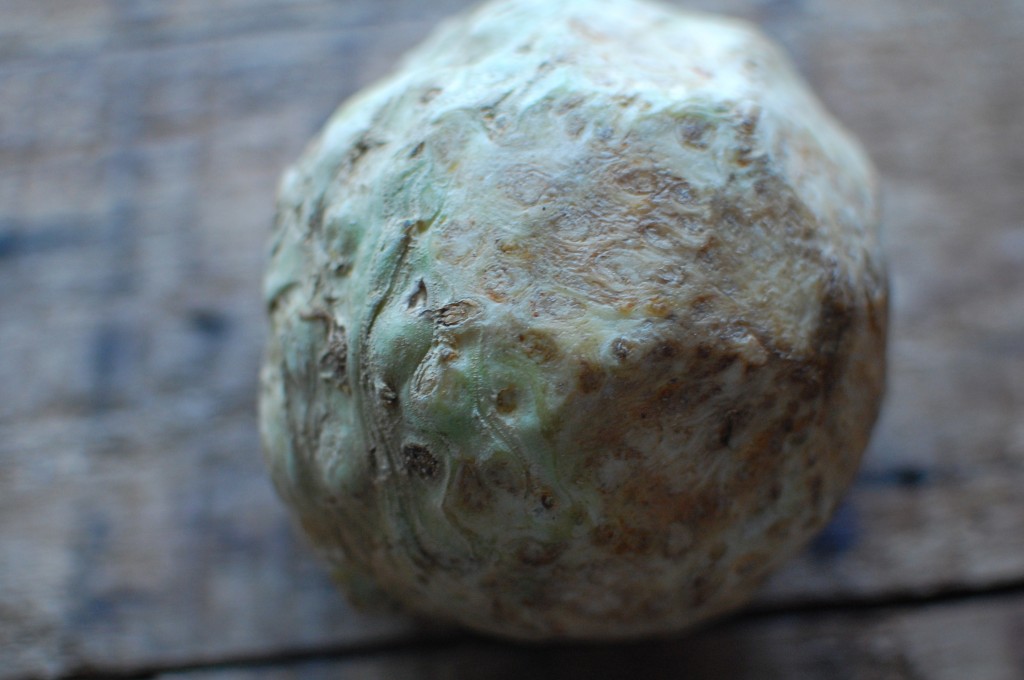 And yes, with all those beautiful answers, there's a winner. Who's getting the Anna spoon?
The winner of the spoon is Ann, who loves her kitchen scale the most. (She also shares my love for secreting away the Crate and Barrel catalog, and I'm very grateful for the company.) Send me an email, Ann, and Emily and Ray will get your new spoon to you.
I've been working on a pumpkin pie recipe, and my plan was to share it with you today. Don't worry, it's not too crazy or innovative–but I'm getting reports over here of "the best pumpkin pie EVER," so I think I'm on the right track. I'll have it to you by the end of the week, but in the mean time, in these few minutes I have between deadlines and more deadlines, I want to pay tribute to your cast iron skillet.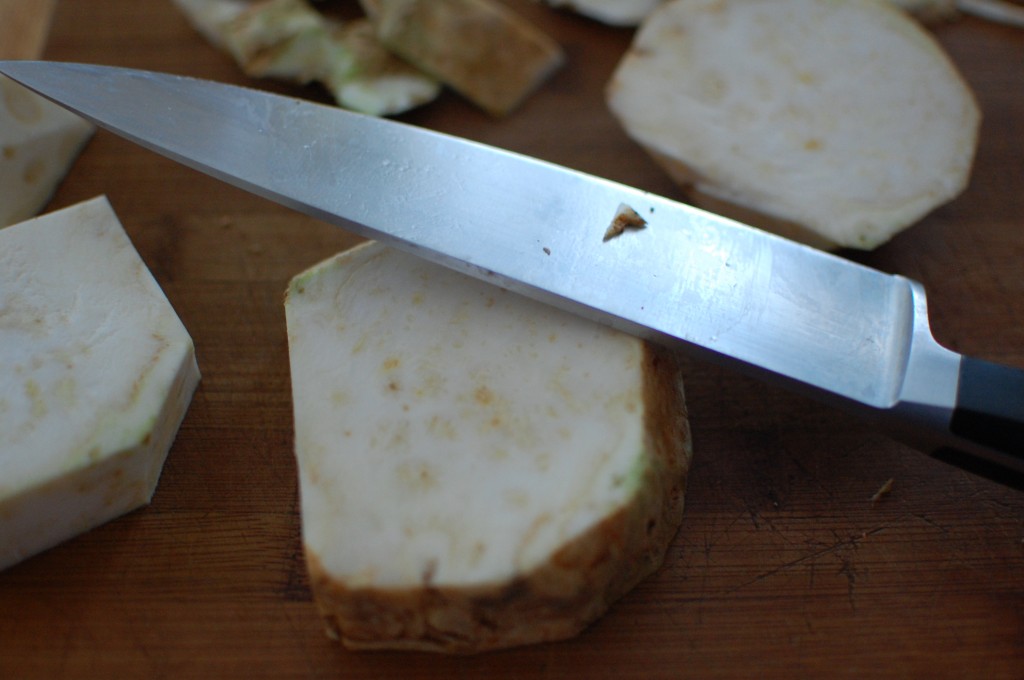 There was so much love for the cast iron skillet in those comments. We all love the versatility of those heavy old pans, the inevitable history and future of every pan, and their willingness to be treated well or poorly and cook for you either way. And so today, I have a gift for your cast iron skillet.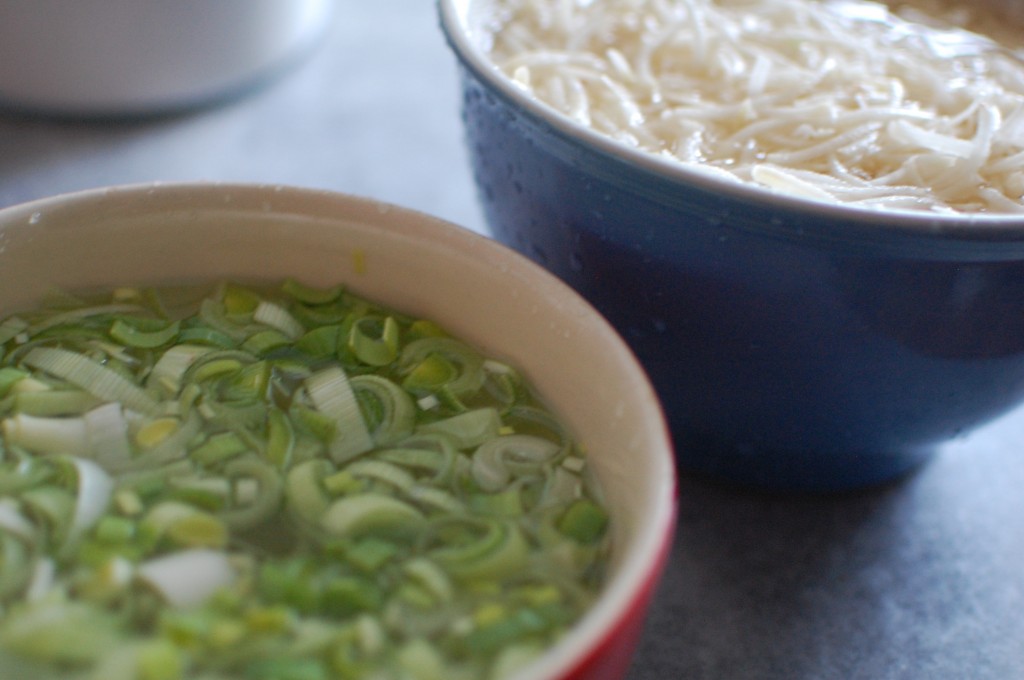 I know it's eight days until Thanksgiving. We'll have that conversation later, but I'm not worried about you–you're going to do great. But this potato cake is for normal, everyday dinner, when you've had the good fortune to put a chicken in the oven to roast and you have a few minutes to make one more thing. It cooks on the stove for a few minutes, then slides on the oven tray just below that chicken. Maybe even the chicken will sputter and drip a few juices on the pan–all the better. And when the chicken is done (that is, if you're a high heat/ fast time) chicken roaster, then the cake is done too. Happy Wednesday, friends. I'll see you over pumpkin pie before the week is through.
Potato Celery Root Skillet Cake
1 pound celery root, peeled (cut into rounds, then cut off the outer rough edge) and grated (use a food processor if you've got one!)
1 pound potatoes, peeled and grated (again, the food processor!)
1 tablespoon salt, plus more, for sprinkling
2 1/2 tablespoons butter
1 large leek, all the white and half the green, halved, sliced, and cleaned (soak in water with a bit of white vinegar- magic!)
1 cup parmesan cheese, grated
1. Preheat the oven to 425 degrees. Immediately after grating them, combine the celery root, potato, and salt in a large mixing bowl. Fill it with cold water, and let them soak for at least 10 minutes.
2. Meanwhile, melt 1 tablespoon of butter over medium heat in your favorite cast iron frying pan. (Medium to large is good here.)  Add the leeks and cook, stirring often, until they are soft and fragrant and you can't resist eating one right out of the pan, about 5 minutes. Remove the pan from heat, and transfer the leeks to a bowl.
3. Line a large colander with a clean dish towel and pour the potatoes and celery root into it. Let the liquid drain, then gather the edges of the towel together (making a tight little bundle) and squeeze out as much liquid as you can.
4. Melt another tablespoon of butter in the frying pan over medium heat, spreading it around the sides of the pan as well. Pack 1/2 of the potato mixture into the pan, making sure to pack it down with your hands as you go. Then, spread the leeks over the potato layer. Sprinkle half the cheese over the leeks. Pack the rest of the potato mixture into the pan, again compressing it with your hands. Top with the final half cup of parmesan, and a few little pats of butter. If you like your potatoes salty, sprinkle with a flurry of additional salt. Let the pan sit, untouched, until you see the cheese start to bubble up. This will take a few minutes, but take care not to burn it. If it seems in danger of burning, turn the heat down a bit, or just skip to the next step.
5. Remove the pan from heat and transfer to the oven (on the rack under your chicken!). Bake for 40 minutes, then put under the broiler for a few minutes until the top is golden brown. Let cool for at least ten minutes–then turn out of the pan and cut into slices.