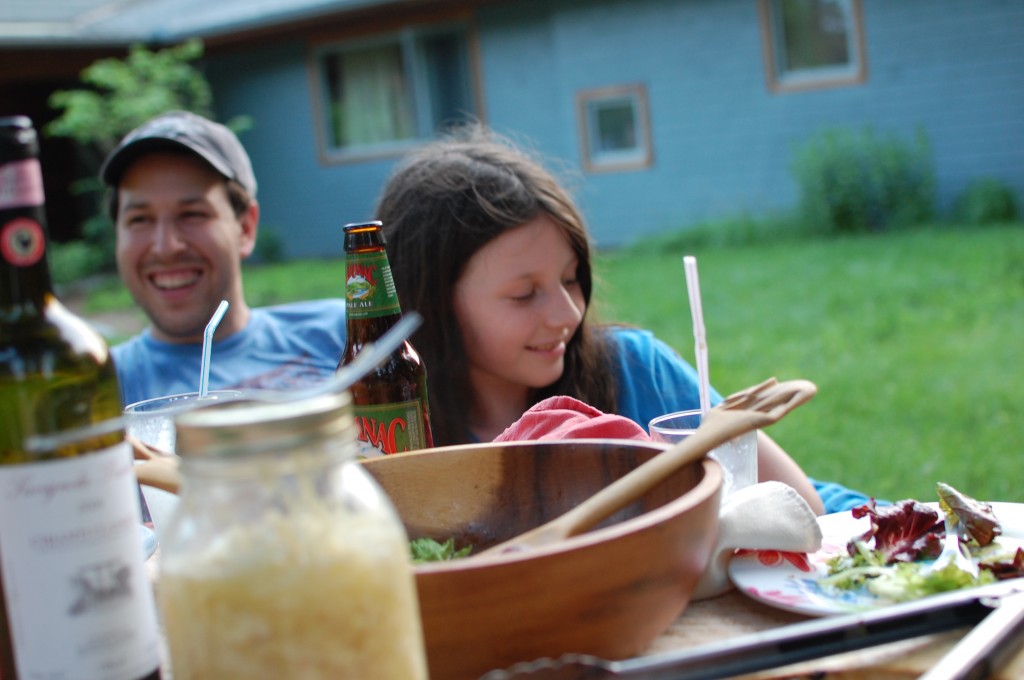 The more busy I feel, the more I yearn a warm afternoon on the back porch with a BIG BEER. Luckily, the busyness is good too, and I'm sandwiched in between signings and demonstrations, after which I'll have my beer. (Never drive a kitchen aid under the influence.) Last night I got to read at the enchanting Odyssey Bookshop, and tonight we're heading down to the Cape for a butter and crackers demo tomorrow at the Cultural Center of Cape Cod in Barnstable, MA at 1:00. If you live down that way, come and see me! Bring your kids too, as I'm going to need some help making those crackers. I'm bringing lots of cookie cutters.
And the more busy I feel, the more little breaks I take to poke around the internet. Not so good for productivity, but excellent for a little Friday reading list! Ready?
Truth in the kitchen (with thanks to Janet for bringing me here)
Rethinking potato peels
More on this next week, but trust me for now, this is your book splurge today. So fantastic. (And I love this review.)
A foraging project for the woodsy ones among you.
And speaking of books, this beauty came out this week, too, just in time for the season. Photos by my very own (at least, I like to think of her that way) Jennifer May, and prop styling by (get ready for it) me. There's booze in those pops, and they are GOOD.
I can't help it! All my love for Portland has me dreaming of the other, too.
Eagerly waiting for this. Just the homepage makes me feel clean and fancy.
Here's to a few days of sun, and maybe even that beer. Have a great weekend, friends…