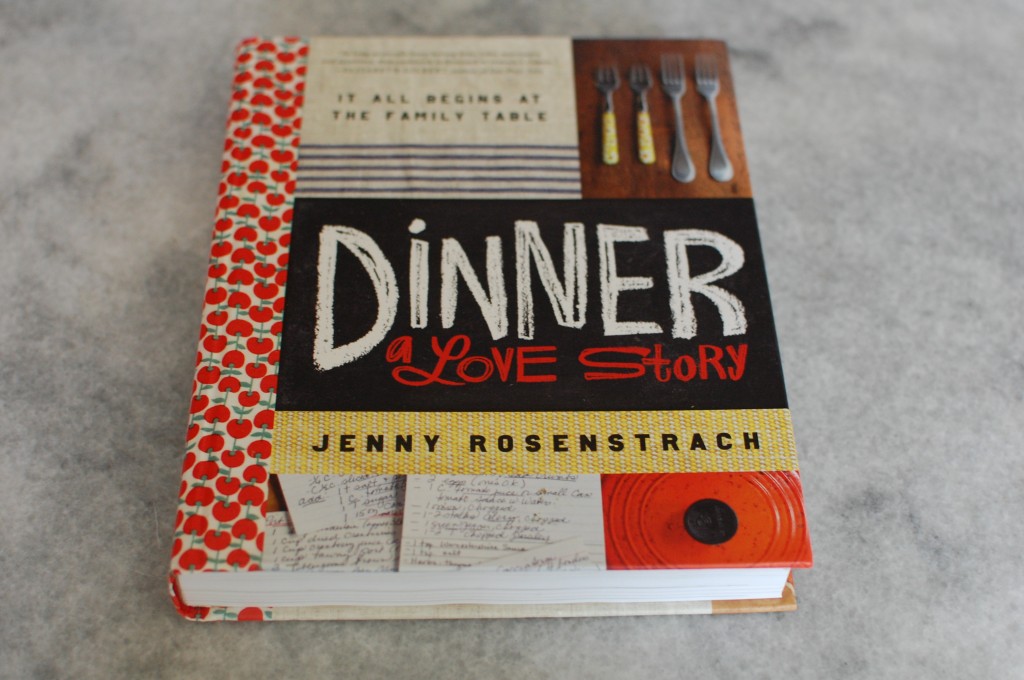 When Rosie was born, she had a hole in her heart.
We didn't know this until months later, when her doctor heard a mellow "whoosh, whoosh" as she listened to her tiny chest. At first, it all seemed like a crisis–there were trips to the big hospital in the next county, and every answer to "how are you?" started out with a sigh. The doctors said she would surely have heart surgery by the time she was two or three, and this became part of what we knew about her as she grew and became her own little person. But the next year when we went back to the cardiologist and they hooked her up to their machines, the hole had gotten smaller. The year after that, it was gone, having sealed up on its own via some independent volition within her own little body. We let it fade away along with the other moments around start of parenting that made us feel so raw and vulnerable and terrified.
This past week, I got home late one night, and I slipped into the girls' room to kiss their heads. Rosie was still up.
"Mom?" she asked me. "When a baby has a hole in their heart, where is it?" I can't remember the last time we had talked about this. It must have been years ago.
I explained that the heart has four rooms, and that in her case, the hole had been in one of the walls between rooms. She didn't even miss a beat.
"Four rooms? But that's funny. Because I can fit more than four people in there, right?"
I realized that in Rosie's mind, the heart in her chest and the heart that loves were indistinguishable. There wasn't any awareness that one was metaphorical. I assured her that she could fit as many as she wanted.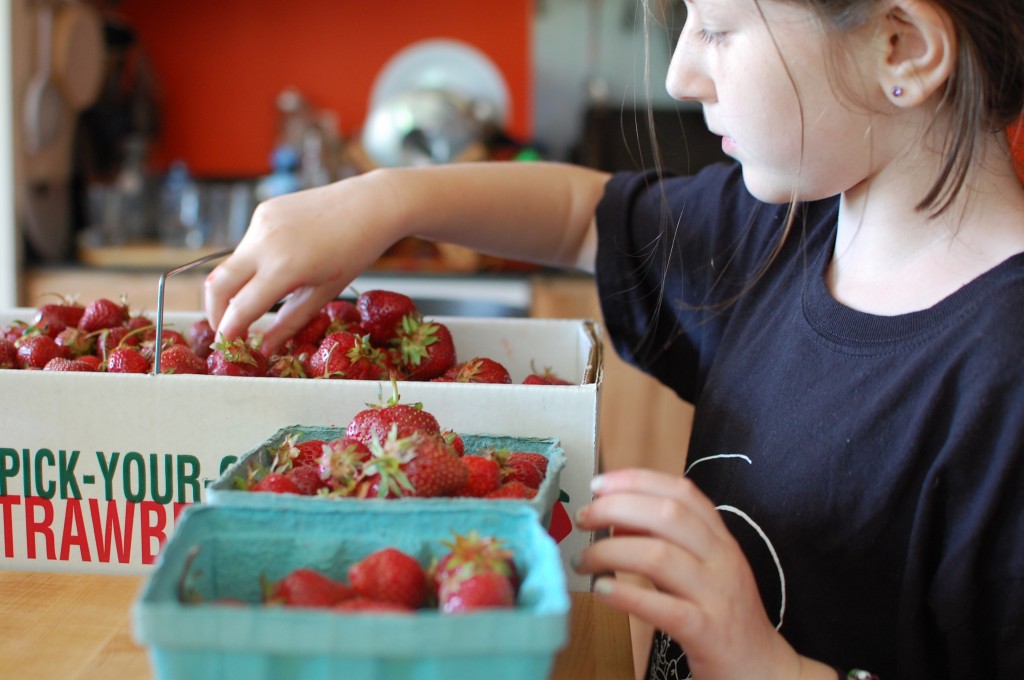 I'd been thinking about the heart, too. I've been having a week that I can only describe as "heart-opening". I've been thinking about those words, and about what they mean. I think those four rooms of the heart provide an image that makes sense, and that when we open the heart, we jiggle the windows until they become unstuck, we lift up the windows, we let the air flow throw and the curtains billow.
I was away for a full couple of days this week, and while I was gone, Joey and the girls cooked out of our new cookbook, Dinner: A Love Story. They went strawberry picking in the morning so that they could make a strawberry pie, and then Joey made Jenny and Andy's Pork Ragu. I can tell that Sadie had spent the whole day with the book too, because since then, she's been talking about Jenny Rosenstrach as if she's an auntie who came to visit. ("Jenny says I should fold a burrito like this.") I've never met Jenny in person, at least, not yet, but I can't think of someone I'd rather have cooking with my family while I'm away. Because this book, this beautiful, useful, funny, delicious, and able-to-change-the-way-we-relate-to-food-and-family book, this book teaches us to cook with our hearts open.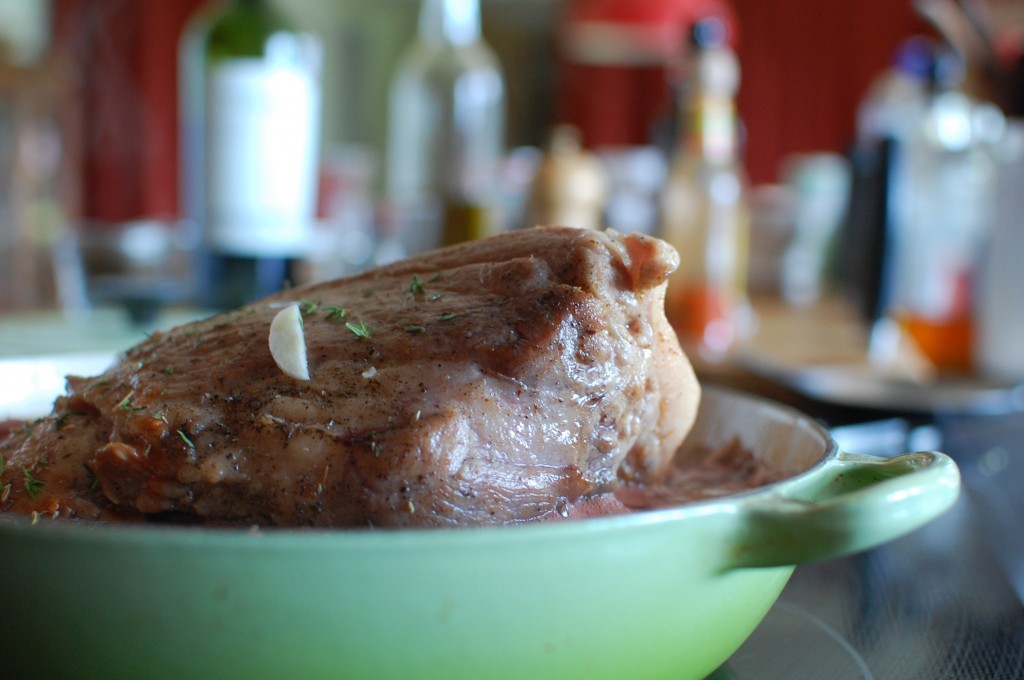 Joey was kind enough to take these pictures while he cooked, but what I found in the fridge when I got home was a perfect little container of pork ragu. It was so good–a little smoky, a little sweet, the pork so tender it just melted a bit. You can find the recipe here, although I'm guessing you're going to want the book. You'll find this one on page 179, which is going to be one of many dog-eared pages in my copy.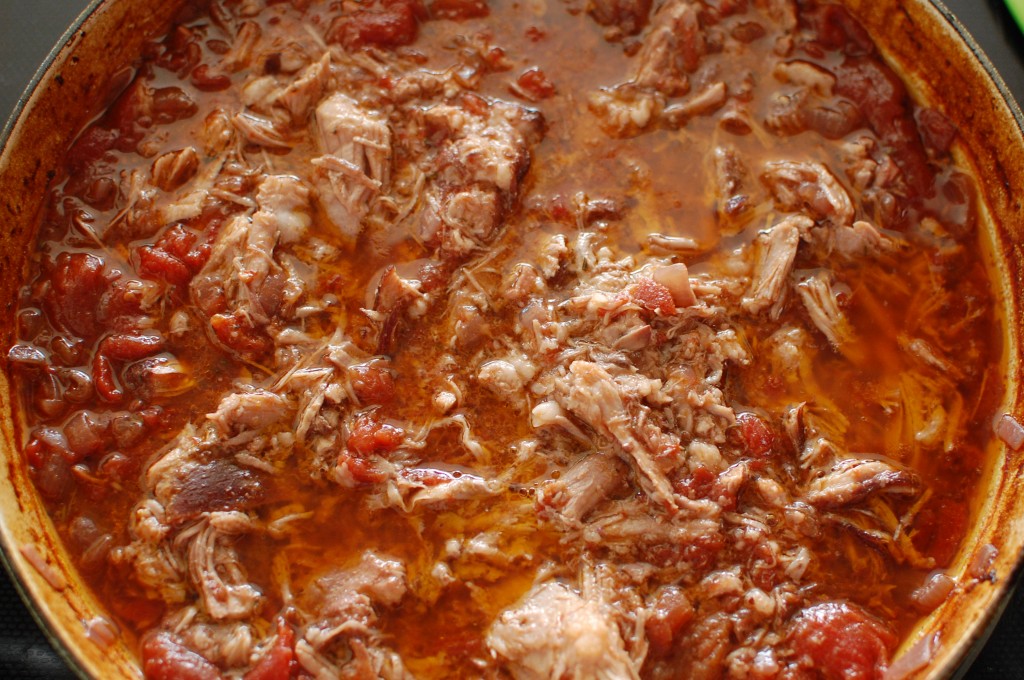 I can tell you all sorts of things about Dinner: a Love Story. How the stories are wonderful, the recipes perfect, the attitude exactly what most cooks (parents or not) really need to hear. The photos and the design make the book special and lovely while still durable enough to get beat up and oil stained (which it will, in any kitchen). But what I really want to tell you is that this is the book that I'll be giving away at weddings and baby showers and everything in between. This is a book for mothers and, as Joey has proven, maybe even more–fathers. It's for people starting to make their way in the world and the kitchen with the hope of living well and feeding themselves and their family. It's for new couples, or people who have been cooking for years and who need new inspiration. As Jenny says in her introduction, "I'm thinking this book might just be for everyone." She's right. Because if the heart has four rooms, one of those rooms has got to be the kitchen. And in that kitchen, this is the book you'll find open on the counter.
(Jenny's publisher was kind enough to send me a copy of this book, but that in no way affects my decision to share it with you. And I can assure you, I'll be buying many more.)