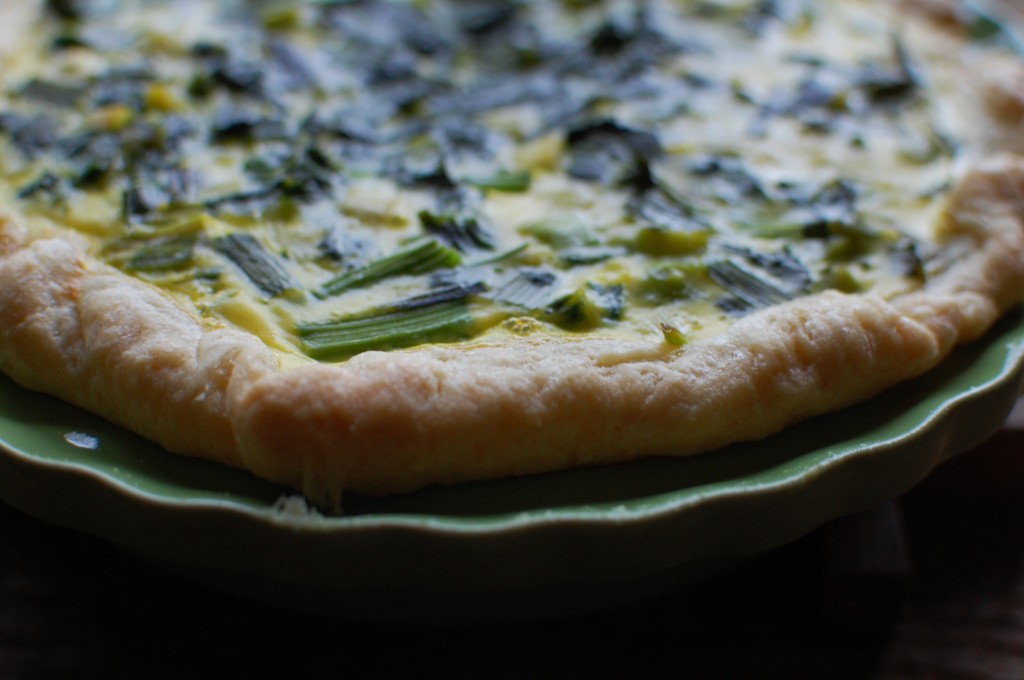 A few weeks ago, I was at a new friend's house for breakfast. She started to cook, and after a progression of events involving kids and coffee and other distractions resulted in burned butter in the frying pan, she confessed that although she was thrilled to have us over and she loved hosting people, she was, at her core, a frenzied cook. In fact, especially in these kind of situations, she said in a hushed tone, she didn't even like cooking. "I'm sure you have no idea what I'm talking about," she added.
Oh, I know.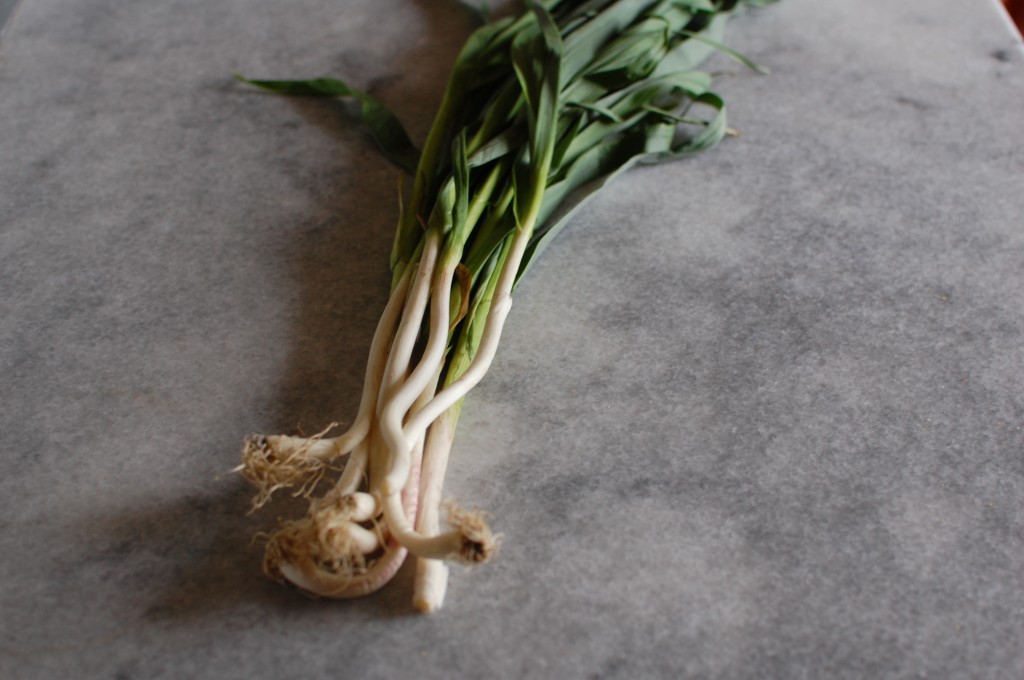 You will never find a "preparation time" in any of my recipes. Not in my book now, probably not in any book I will write in the future (please let me write another book in the future!), and not here on the site.
In some ways, this is a conscious decision on my part based on my knowledge and feelings about how people cook. Although these times at the top of each recipe can be great (especially when there is a random "chill for 8 hours" wedged in there that would have been nice to think about before now, when you need this to be ready in 2 hours), I never know how other people are working in their own kitchens. For example, a person alone, cooking with no other distractions other than a glass of wine and "All Things Considered" playing on the radio (oh happy day), is going to make dinner a whole lot faster than someone making the exact same dish in a kitchen filled with hungry and tired just-home-from-school kids who need snacks/mediation/ hugs/to help make dinner/or just to stand in that person's way while they try to get to the fridge. And maybe they're trying to do a few other things while they cook, too, anything involving a phone/camera/computer/spouse/take your pick. And although that second person will most likely look at the prep time at the top of the recipe and make some adjustments for real life as it is right now, it will always be the case that those times are not only inadequate, but possibly also guilt-inducing or creating some sort of feeling like there are other people in the world who could make this in 25 minutes, and only, IF ONLY, you were them, you'd be eating by 6:00.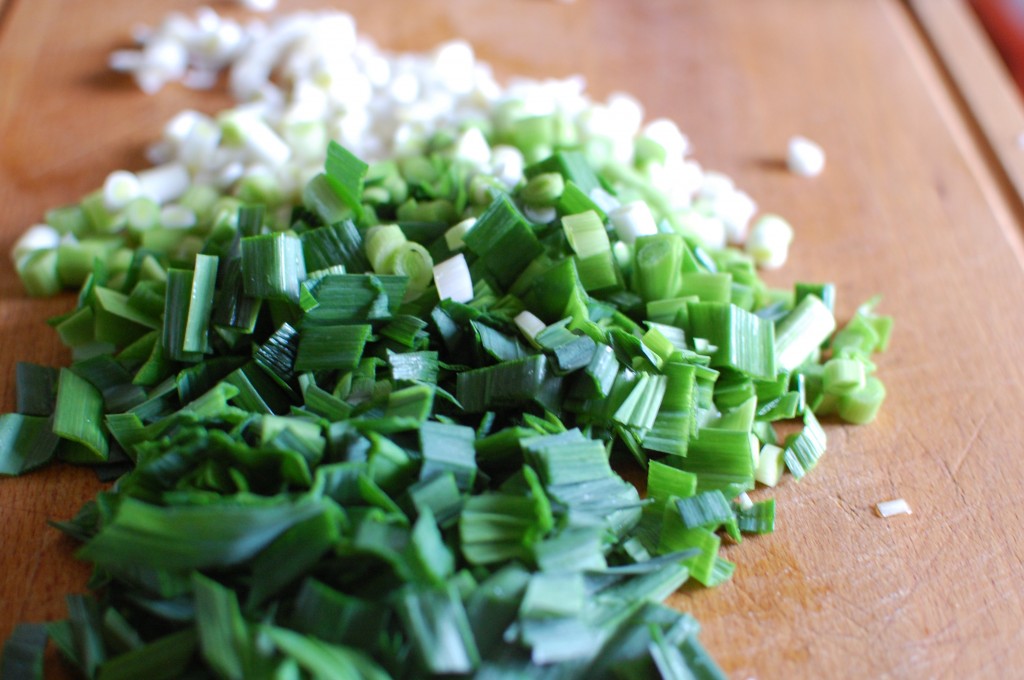 There is another reason why I don't include prep time in my recipes. Besides the fact that I am most often in the latter type of kitchen, I am also a slow cook. I am not a quick, zen-like, mise-en-place cook. If you are in the kitchen with me, I forget what I'm doing. I talk, we drink, I burn something, and I leave all my potato peels on the counter. It takes me a long time to chop an onion.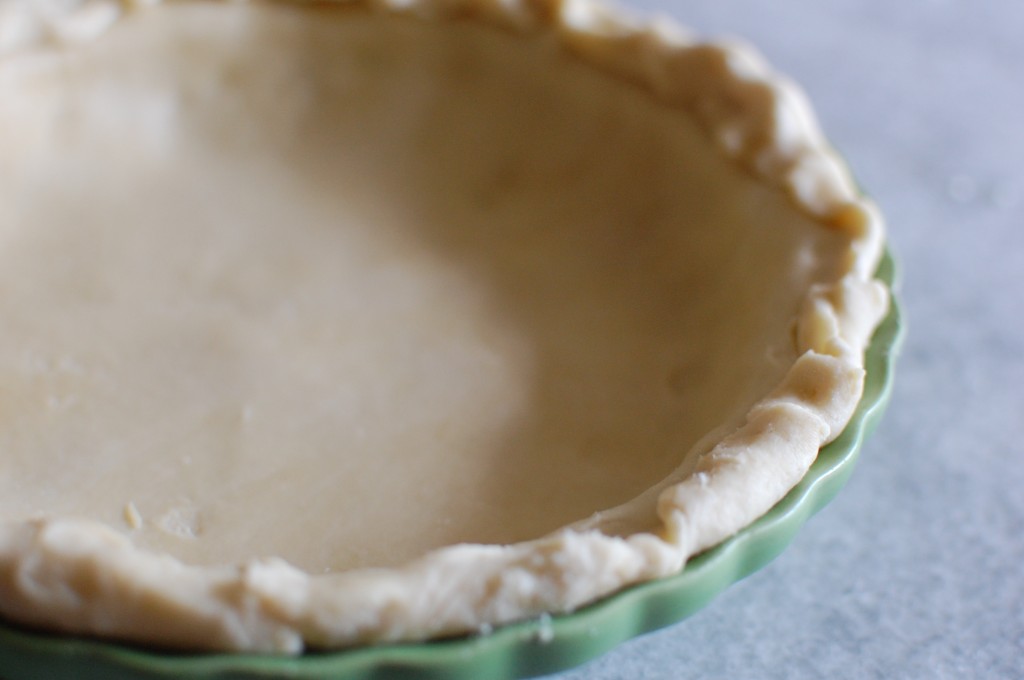 Some people might write about food because they know everything about it and they want to share their infinite knowledge. Me? I write about food because it's my way of learning how to feed myself and the people around me. I work with it because I need the practice. And I appreciate the fact that people still come into the kitchen with me to chat while I slowly chop the onion and forget about the butter on the stove. After all, it's more fun with you here, and over the years, I seem to be learning how to make my way through these moments with a little bit more grace and a little less burned butter.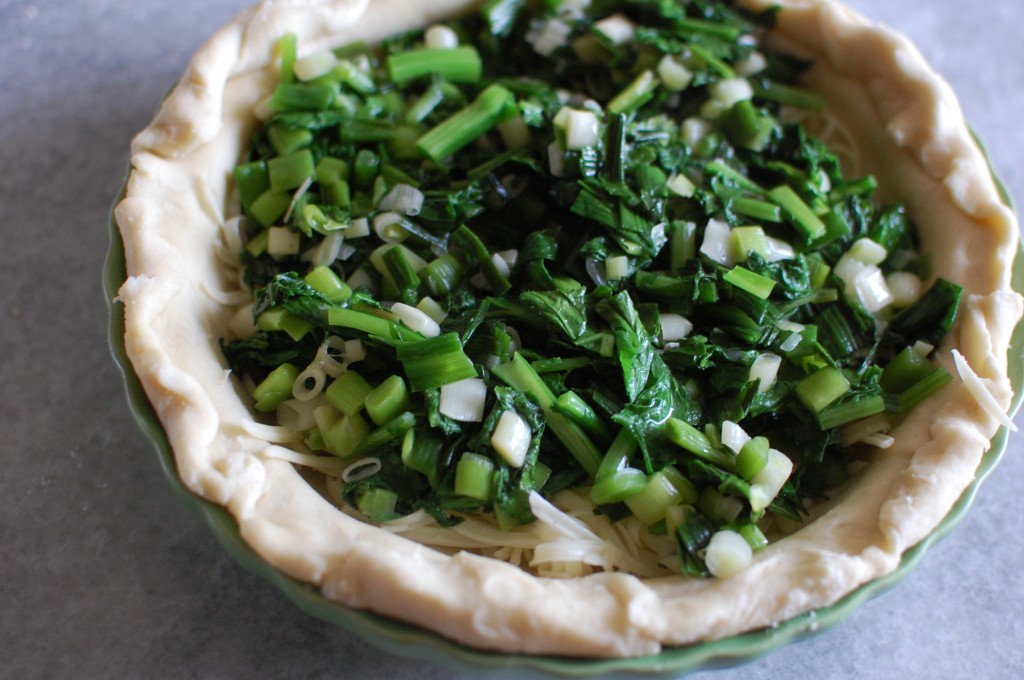 But why quiche, now, today?
Well, quiche is one of the tricks I've learned along the way. If the crust is already made and snugly wrapped in the fridge, quiche comes together quickly and reliably, even if I'm mixing you a drink while I cook. It's good to have a few tricks up your sleeve. Just keep your eye on the oven, and don't set your sleeve on fire.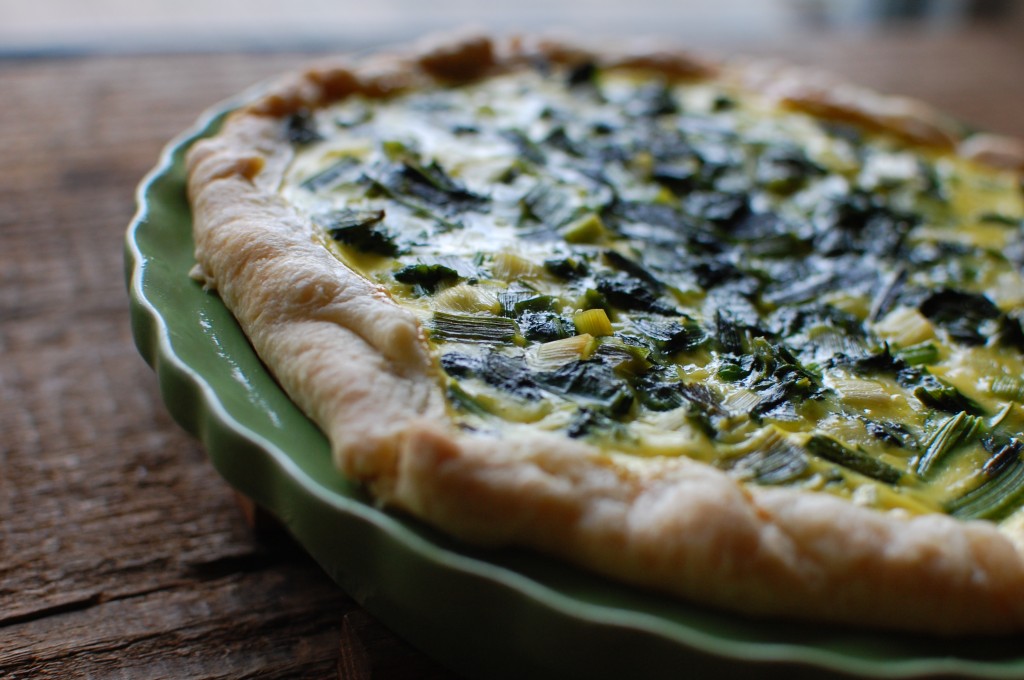 This quiche uses green garlic, which is the whole stalk of garlic that you get early on in the Spring when a garlic patch is being thinned out, or if there is garlic growing where a clove was left in the ground by mistake last summer. Right now in these parts, the best place to find it (besides your own garlic patch) is the farmers' market. Feel free to substitute the green garlic with chopped garlic scapes (the curly stalk and "flower" of the garlic plant) if that's where you are in garlic season.
Broccoli Raab and Green Garlic Quiche
makes one 9-inch pie
1 tablespoon butter
1 tablespoon olive oil
8 stalks green garlic, roughly chopped (use the whole stalk, unless the top is really tough)
1 bunch (about 6 ounces) broccoli raab, leaves and stems, roughly chopped
1/2 cup water
1  1/4 teaspoon salt
1 recipe pie crust (You can use a frozen pie crust! It's okay! But here's a good recipe for homemade, or feel free to use your own favorite recipe)
4 ounces (about 1 cup) grated sharp cheddar cheese
1 cup whole milk
3 large eggs
freshly ground pepper
1. Preheat the oven to 375 degrees F. In a medium pan (saucepan, frying pan, whatever is ready and waiting for you), heat the butter and oil together over medium heat. When it is fully melted and a bit bubbly, add the green garlic. Cook, stirring often, until the green garlic is soft and fragrant, 3 to 5 minutes. Add the broccoli raab, water, and 1 teaspoon of the salt. Cover, reduce the heat a bit, and cook for another few minutes, or until the broccoli raab is nice and wilted. Remove from heat and set aside to cool.
2. If you're using homemade pie crust, roll it out on a lightly floured counter at this point. Transfer to a greased pie pan and crimp the edges. Put the crust back into the refrigerator.
3. Whisk together the milk, eggs, remaining 1/4 teaspoon of salt, and several grinds of pepper in a medium mixing bowl.
4. Remove the crust from the fridge. (Or if you're using store-bought pie crust, take it out of the freezer at this point.) Put the pie pan on a baking sheet. Sprinkle the cheese over the bottom of the crust. Then, add the vegetables, leaving any liquid behind in the pan. Finally pour the milk mixture over top. Bake for 45 to 55 minutes, or until the center of the pie is firm and the crust is golden. Allow to cool, and serve warm or cold.