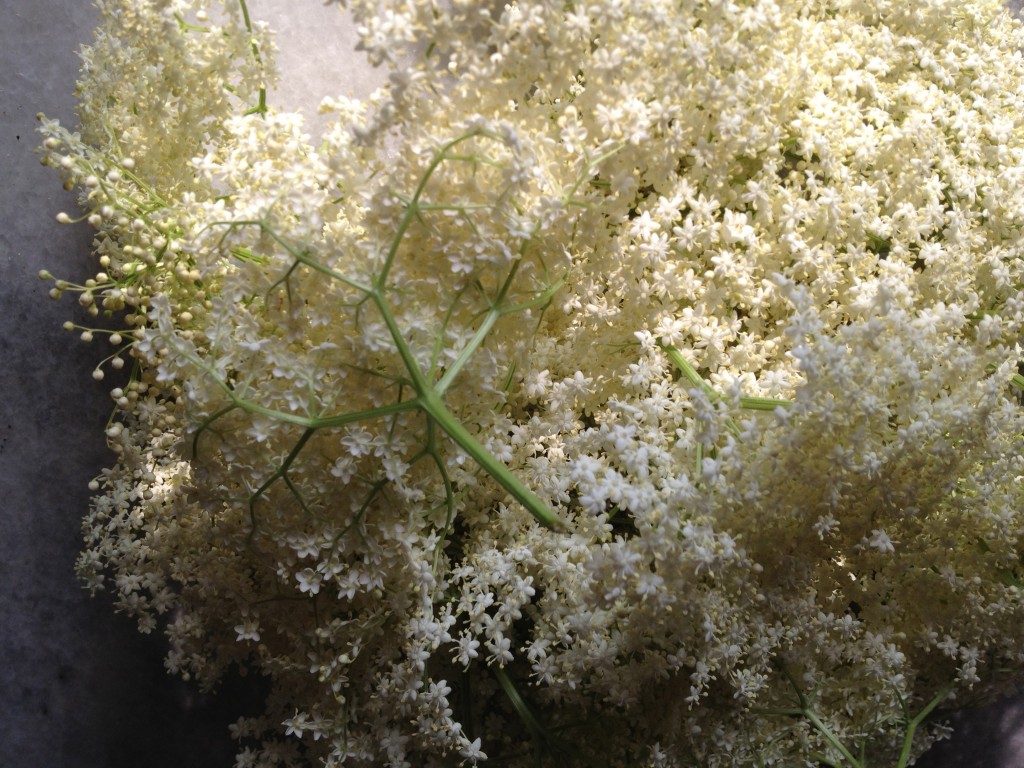 Before we get into this, I need to confess that a few weeks ago, I drowned my fancy camera in my bag with contents of a very large water bottle. Some people can work magic with their iphones, but I don't seem to be one of them at this point, and so I feel it's only fair to let you know why everything is a little less shiny and lovely and clear. I have a camera warrior on my side, a pretty fantastic homesteader named Tony who owns a camera store in town, and I he gave me a little rescue kit and bundled it lovingly around my drowned camera. The camera is coming back to life, slowly, hopefully, maybe, and every time I pop back in there to give Tony an update he assures me that I should have faith, and that the camera will live to shoot another meal. Now if that isn't an argument for supporting your local independent businesses, I don't know what is, but there you have it. The camera is in recovery, or hospice care, depending on your level of optimism.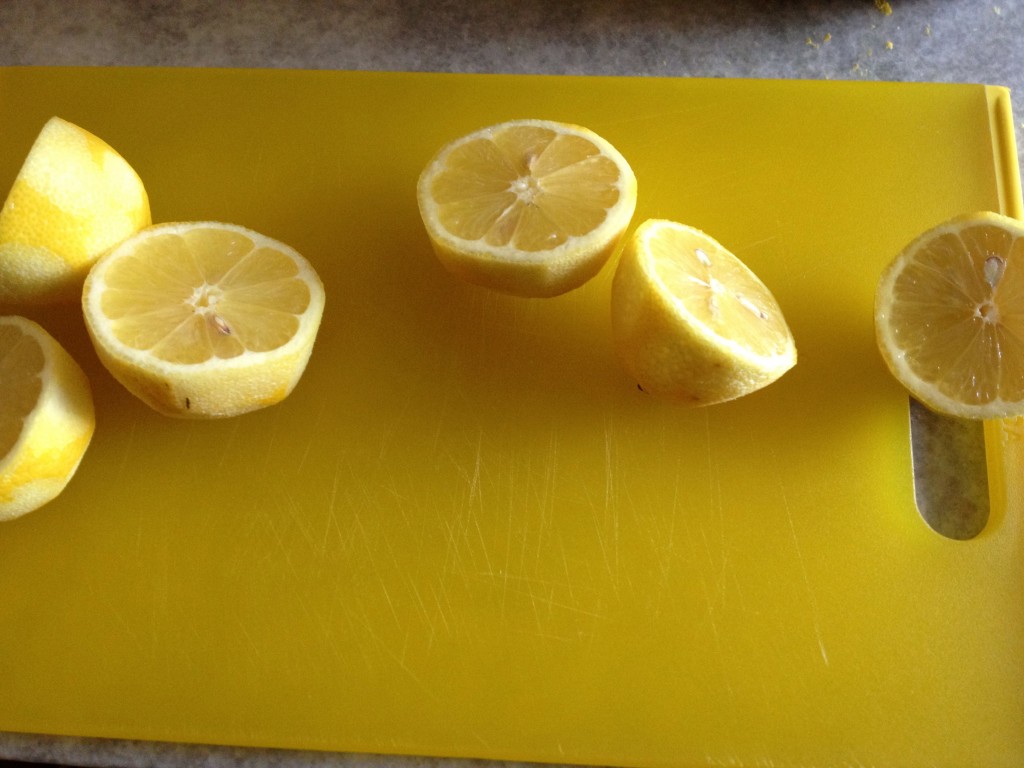 Let's talk elderflowers.
A few years ago, a friend of mine brought me a few sticks with roots on one end. I shoved them in the ground in my side "bed" on the Northern side of my house that was mostly thistle, joined by a few gooseberry plants that refused to bear fruit. The gooseberries still have yet to perform (anyone? gooseberries dripping in flowers, but then not a berry to be found?), but the sticks? They're now a monster in the most wonderful way–like a Where the Wild Things Are monster. Twelve feet tall, fifteen feet wide, with flowers the size of dinner plates. If a perfume could encompass even a bit of the smell, I'd wear it for life. And the bush has entirely enveloped the compost bin, so anyone who empties the compost bin comes back with a sprinkle of tiny star-like flowers in their hair.
Of course, elderflowers lead to elderberries. The berries can be harvested later in the summer for jam or an immune-boosting syrup. I've never gotten to it, but I hear that the berries will stain your hands a deep purple, and that syrup is the way to go over the jam, which can often taste too intense and medicinal. I give my elderberries attention when they go into flower in June, and then, if one more year passes when I don't get to the berries in August, I leave them as a gift to the birds.
A week ago, I made a batch of elderflower cordial (non-alcoholic, unlike the elderflower vodka of a few years ago). I filled the fridge with bottles, laughing at how we'd never go through them. I thought it was one of those projects that I did just because it was easy and beautiful, and so I could say to myself, "I made elderflower cordial today," with a British accent in my head. Today, it's gone–every drop. So there you have it. Easy, beautiful, and even useful. And you have my full permission to say it with a British accent.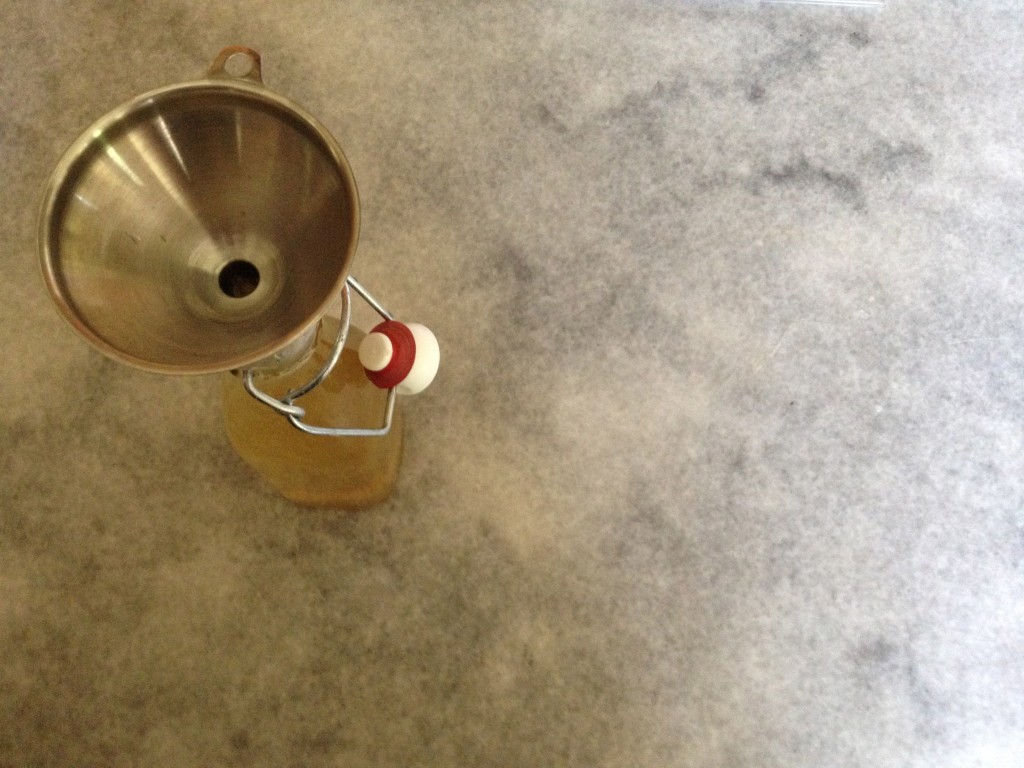 First, a few notes on growing elderberries. This is not my specialty (the growing, that is) so if anyone has any additional advice or corrections, please jump in.
1. Elderberry bushes need to be cross pollinated. So be sure to plant two.
2. They will get huge! Put them in a place where they can really take over.
3. Remember that if you harvest the flowers and would like to have berries later in the summer as well, you need to leave some of the flowers.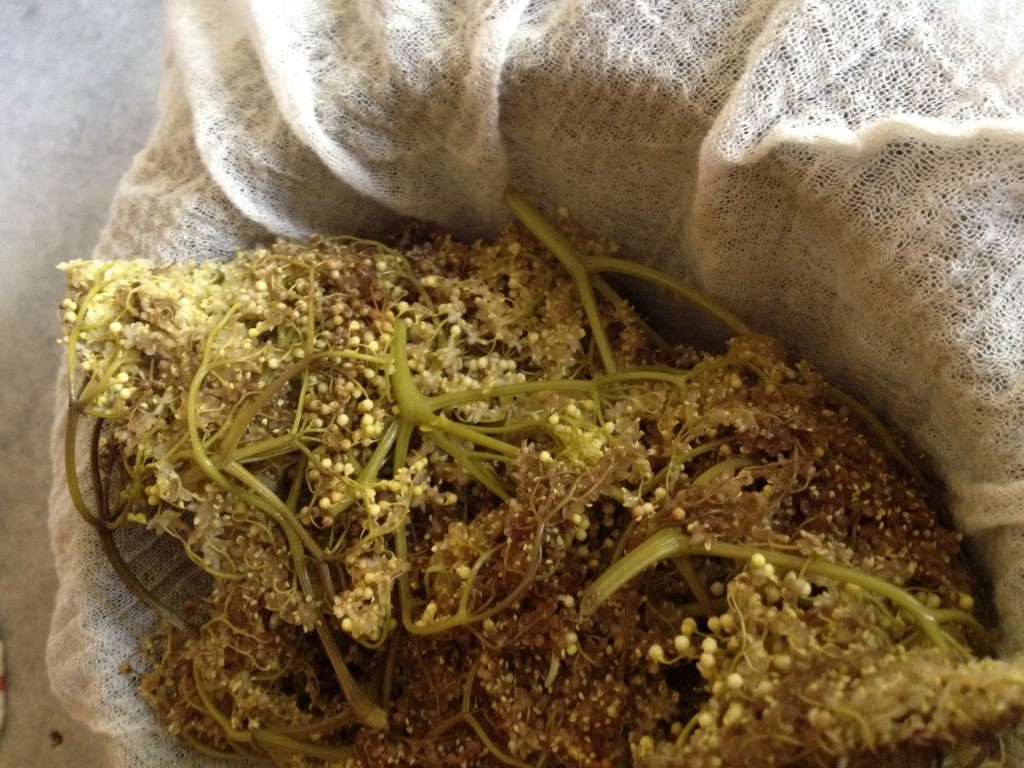 To make elderflower cordial:
(adapted, with gratitude, from The River Cottage Preserves Handbook)
Pick elderflowers when there are still some closed buds in each blossom. They should smell good, and they should be dry. Don't wash them, but inspect each flower for bugs.
1. Combine 25 large elderflower heads (remove as much of the stem as possible) with the zest of 3 lemons in a large bowl. Cover with 7 cups boiling water. Let cool for a few minutes–then cover tightly with plastic wrap. The flowers will turn brown. Let sit for 12 hours.
2. Strain the mixture through cheesecloth or a very fine sieve. Transfer to a pot with the juice of the 3 lemons you zested and 3-4 cups sugar, depending on your sweet tooth. Heat over medium heat, stirring, until the sugar is dissolved, 3-5 minutes. Transfer to bottles and store in the fridge for up to 4 weeks, or freeze in freezer-safe containers.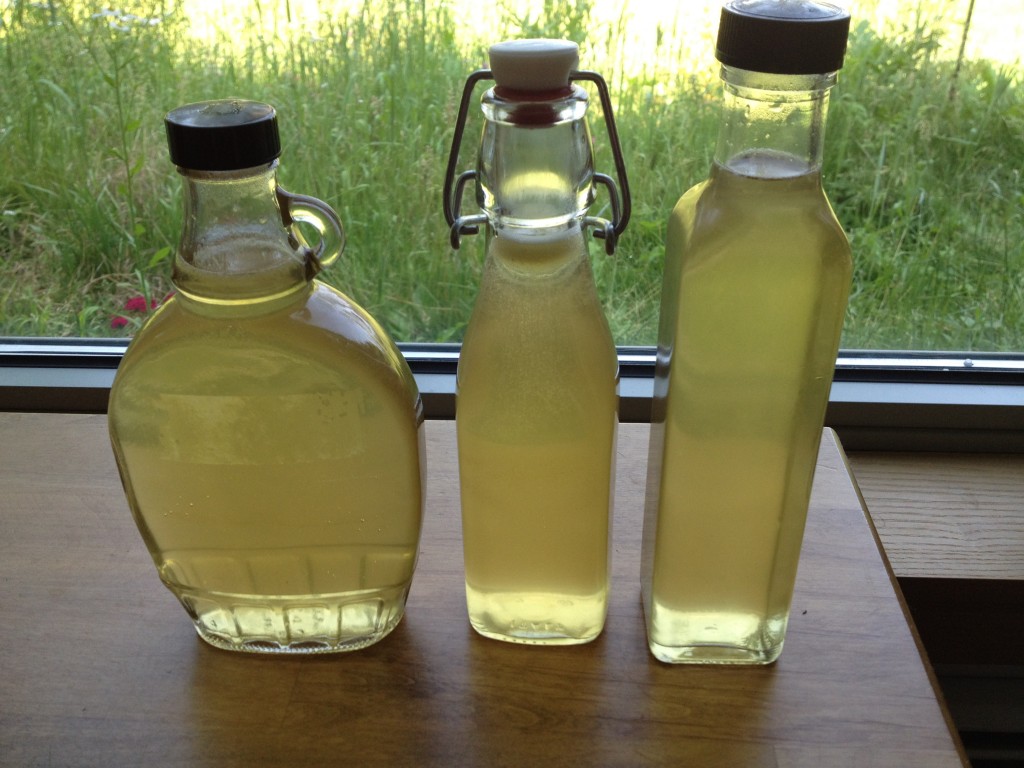 And now that you have it, what to do with it?
1. Elderflower soda: A few glugs in a glass of bubbly water
2. The drink I have yet to name but would be happy to drink all summer: elderflower cordial+vodka+lime+mint+bubbly water
3. Elderflower cupcakes: (Sadie's brilliant creation) Add a bit to your favorite yellow cake recipe, and use more to flavor the frosting. Top with a few tiny flowers.
4. Elderflower ice cream: (This one is my favorite so far) For a super light, wonderful, and easy ice cream, combine 1 1/2 cups heavy cream, 1 1/2 cups whole milk, and 1 cup elderflower cordial in your ice cream maker. Churn as usual and freeze for a few hours. This freezes hard, so it's better on the day it's made or quite soon after.