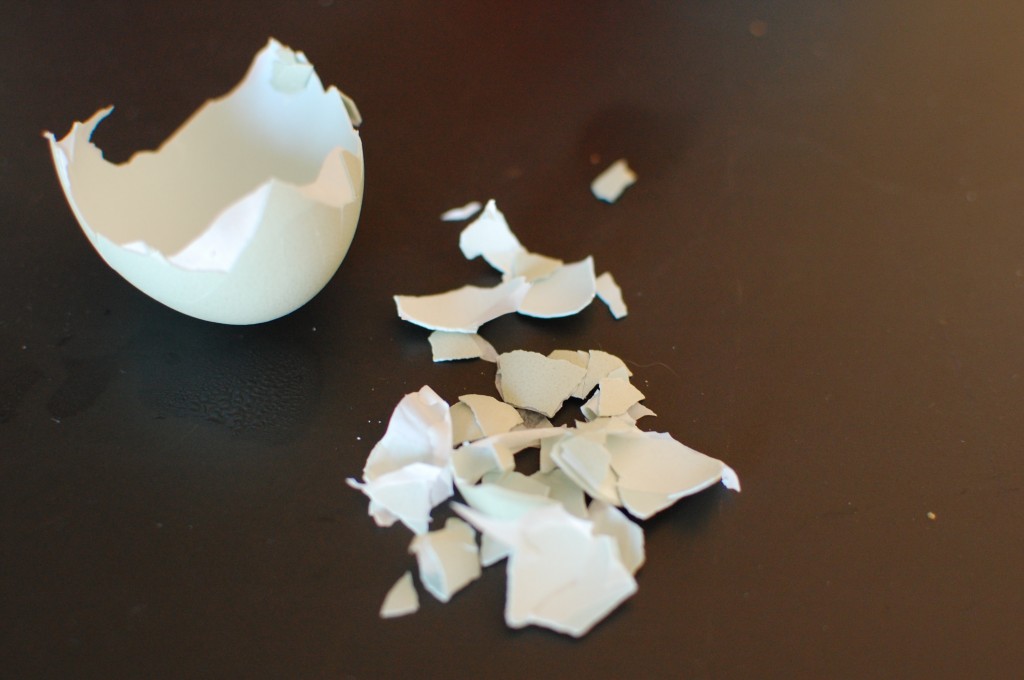 I've come to think that cooking involves a bit of hunger and intuition, mixed with a whole lot of tricks.
I've got plenty of hunger, and I want food to satiate it! There were times when I was in college that I lived on power bars and whole grapefruit. That was my lunch–every single day. Now, when I'm hungry, I can taste what I want, and I feel a little nuts until I find it or create it. This kind of hunger just seems to lead straight to cooking.
Intuition is a bit harder to pin down. It's the sense that you know that two flavors will work together, or an internal timer that dings when it seems that it's time to check on the roast. It's also a trust that it will be okay, that you won't ruin dinner. I think that intuition gets stronger with more time in the kitchen, whether you're cooking, watching, or eating. My friend, Lissa, is the intuition master, and sometimes I can just breath it in while I hang out and watch her cook. (And yes, it smells like onions and garlic.)
Then, there are the tricks. How do I chop a carrot so that all the pieces are the same size? (You got me–someday I'll go to culinary school and learn that one.) How do I poach a pear, and keep it submerged in the liquid? (Parchment paper.) What's the best way to cut up a chicken? (Kitchen scissors!)
Today, let's talk peeling tricks.
1. How to peel garlic.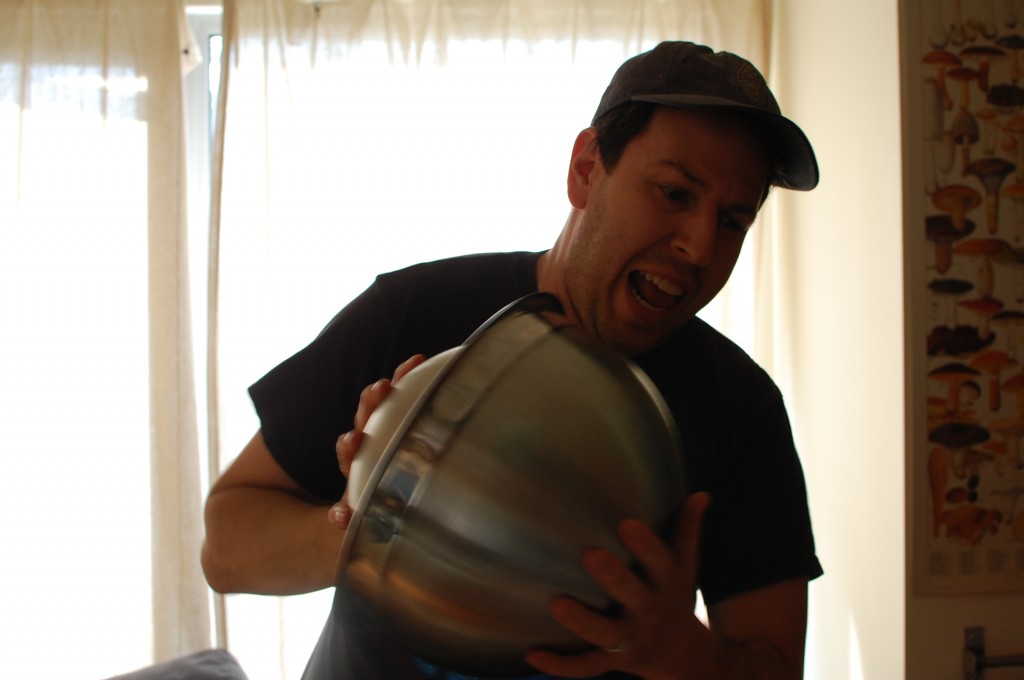 Do you know this one? This video wound its way around the internet a little while back, and when I posted it on Facebook, everyone had questions, most importantly,"who has two metal bowls of the same size in their kitchen?" Certainly not I, but you just need two metal bowls of any size, and you're ready to go. Simple crush the head with your hand (or delicately pull the cloves off the stem). Put the cloves into a metal bowl, fit another metal bowl inside of it, and shake the whole thing while you let out a roar. Somehow the roar helps. This is a great trick if you need a lot of peeled garlic at once.
2. How to peel a soft-skinned fruit.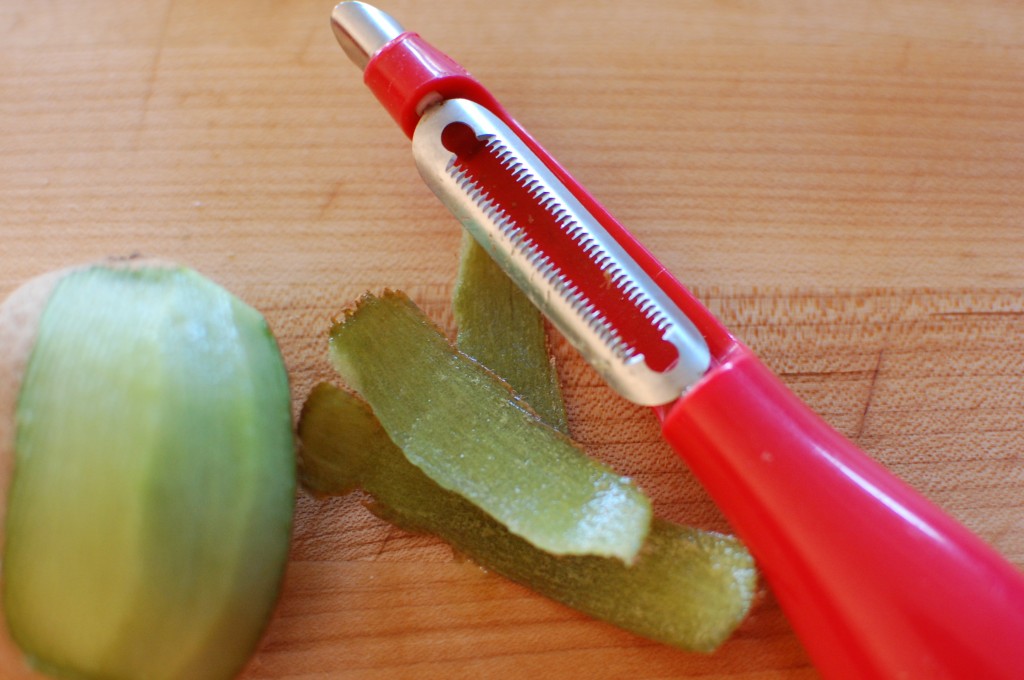 This is a soft-skinned fruit peeler. It is sharp, and serrated, and friends in my kitchen try to use it on carrots and get frustrated because they think I have a bad peeler.
Oh, no. This is a beautiful thing. And where it really shines is on pears and peaches. This one stays in my apron through canning season.
3. How to peel ginger.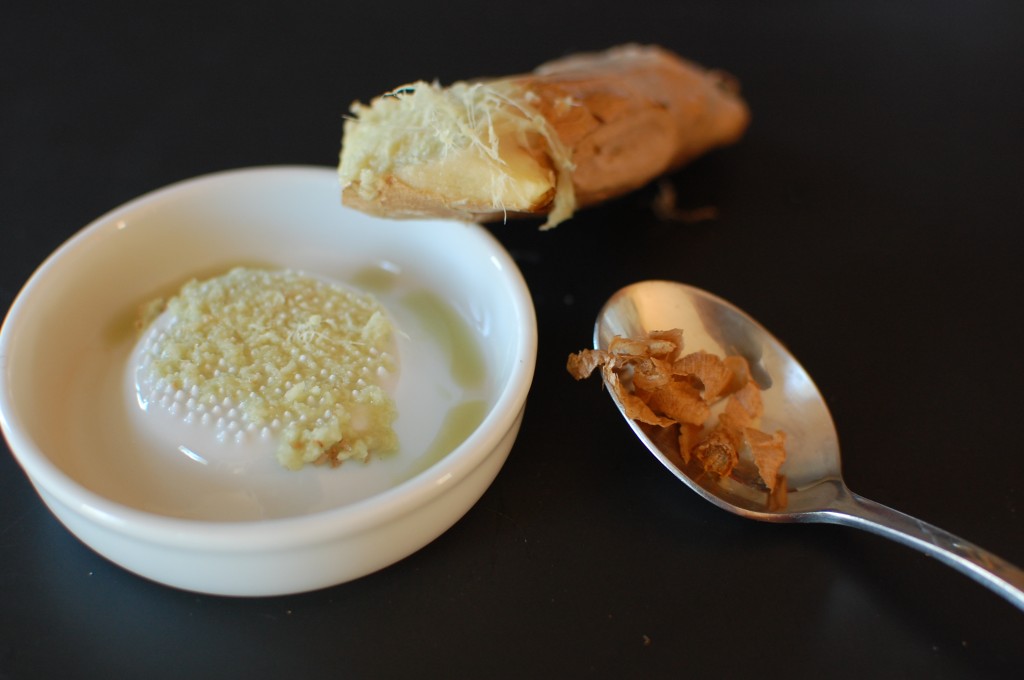 That's right. With a spoon. Just run the tip of the spoon along the skin, and it comes right off. This one was a game changer around here.
And while we're on the ginger, find yourself one of these little tools. It's a ginger grater. It takes out the stringy fibers, and leaves you with perfectly grated ginger, and the juice along the rim. I promise you, it's worth the drawer space.
4. How to peel an egg.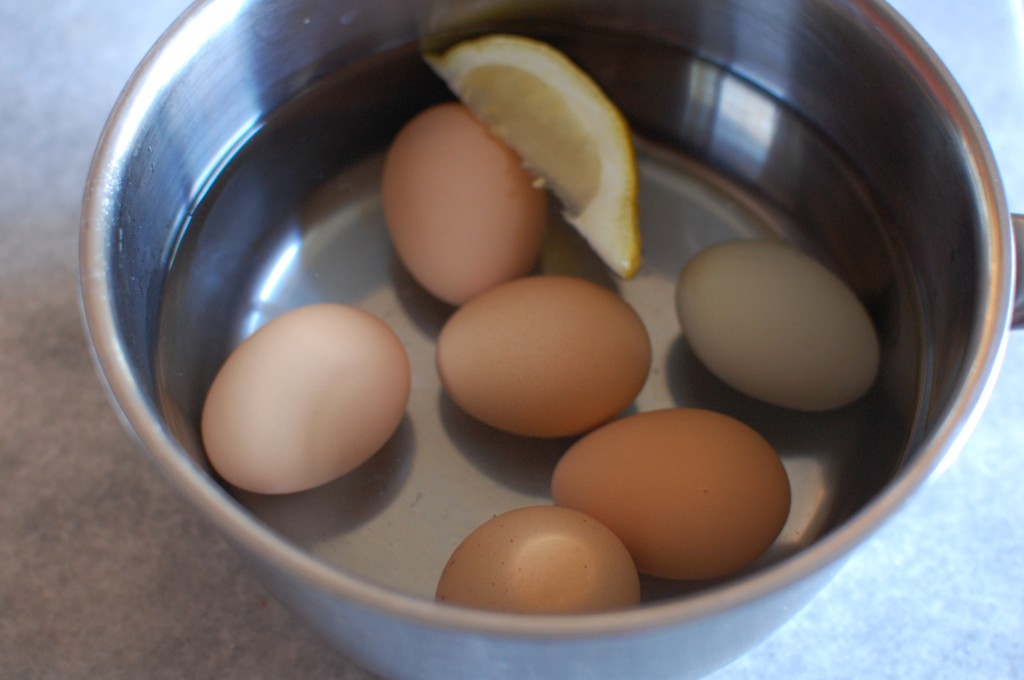 If you're eggs are old, and they've been sitting on the supermarket shelf for ages, peeling a boiled egg is no challenge.
BUT if the eggs are fresh, good luck! The peel sticks to the egg, and if you're lucky enough to get a fairly complete egg out of the process, it will be filled with craters, and it will take you far too long to get there. This one has gotten to me for a long time. I've known there was a trick out there, I just had to find it!
And so I did.
Put a lemon wedge into the water while you boil the eggs. That's it. Then, the peel will slide off that egg, no matter how fresh. Magic.
I'm working on growing my list of tricks, and I'm sure I'm not alone. Any kitchen tricks out there? Do tell!