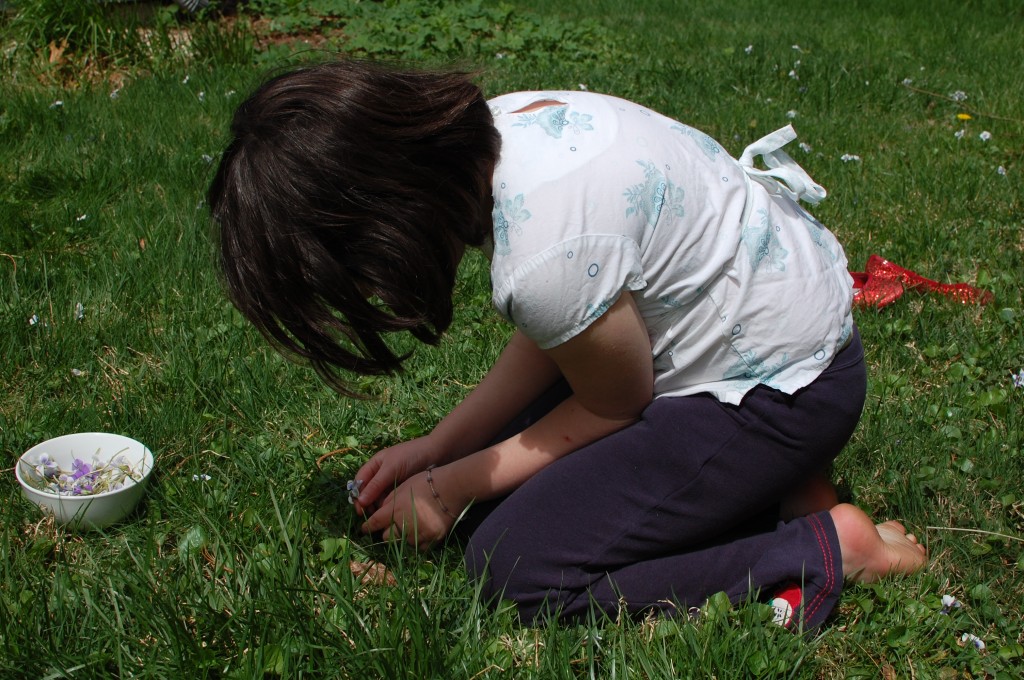 This week, I asked the girls to pick some of the hundreds of violets in the yard, so that I could finally candy them. Every year, I want to candy the violets, and then the time passes, or Joey mows the lawn, and I lose my chance.
So the other day, there I was, with a kitchen full of violets, a new radiolab on the computer, a little bowl of lightly whisked egg white, and a tiny paint brush. I had two hours before I had to be anywhere, and I was going to candy every one of those damn violets.
Have you ever done that? Painted each petal with egg white, then sprinkled the whole thing with extra fine sugar before laying it to dry and delicately snipping off the stem?
Don't. Don't do it. Unless you're that kind of person, which I'm not. (Also bad at meticulous cake decorating, and really anything meticulous.) I did a little jar's worth, exclaimed some exuberant profanity to the walls of the empty kitchen, and then threw the rest in the fridge for the moment when I can make this. And maybe that will happen. We'll see.
Here's to abandoned projects, and the joy that comes from letting go. Happy weekend, friends. Joey and I made a mix for you! Playlist is here, download here.