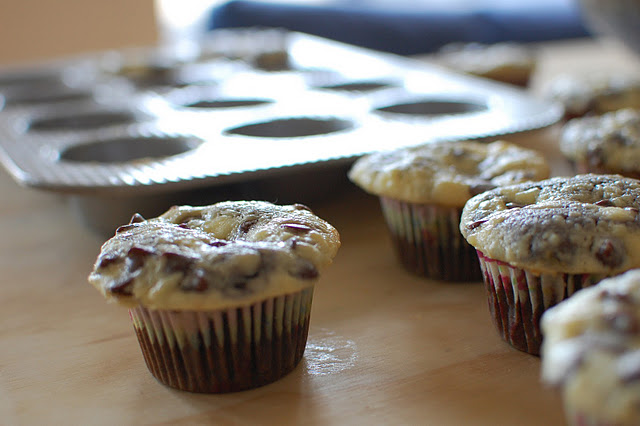 Oh, happy Spring.
Every year, I make black bottom cupcakes with thoughts of my grandmother who made them on the first day of Spring for me when I was little. Today, I am writing about cooking and parenting instead of actually cooking and parenting, AND I am all out of cocoa powder, so the cupcakes will have to wait until tomorrow or the next day. This is my photo from last year's post on day 1 of the new season. In the background there is snow, but today it is 80, the birds are singing Sondheim, and we've skipped into Summer. New Englander that I am, I feel that I should have had to suffer before I can enjoy all of this. Where are the blizzards? The frozen noses? The attempted snow igloos? But here we are, and the first day of Spring calls for black bottom cupcakes, whatever the weather, global warming be damned.
Happy Spring. I hope new and wonderful things are sprouting up around you. Now get your butt into the kitchen to make some cupcakes. You get started, and I'll be there in a minute- I promise!
Black Bottom Cupcakes
Makes 12 cupcakes
For the filling:
8 ounces cream cheese at room temperature
1/4 cup granulated sugar
1 large egg
5 ounces chocolate chips

For the cupcakes:
1 1/2 cups all-purpose flour
1 cup firmly packed light brown sugar
1/2 cup unsweetened cocoa powder
1 teaspoon baking soda
1/4 teaspoon salt
1 cup whole milk
1/3 cup canola oil
1 tablespoon apple cider vinegar
1 tablespoon vanilla extract
For the filling:
Beat together the cream cheese, sugar, and egg until relatively smooth. Stir in the chocolate chips. Set aside.
For the cupcakes:
Preheat to 350 degrees. Butter a 12-cup muffin tin, or line the tin with muffin cups. In a medium bowl whisk together the flour, brown sugar, cocoa powder, baking soda, and salt. In a separate bowl, use a whisk to beat together the milk, oil, vinegar, and vanilla. Make a well in the center of the dry ingredients and stir in the wet ingredients until just combined.
Fill each muffin cup halfway with cake batter. Top with the cream cheese filling so that the filling comes nearly to the top of the cup. Bake for 25 to 30 minutes, or until the tops are slightly golden brown. They will keep well unrefrigerated for 2 to 3 days if stored in an airtight container.