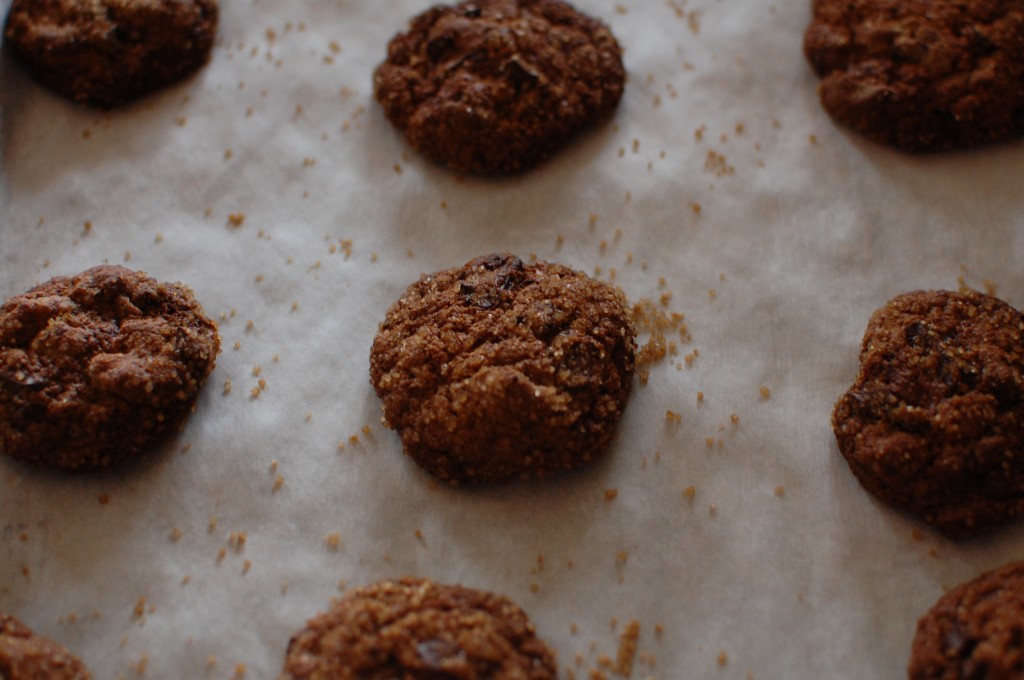 A few weeks ago, I got my hands on a ginger cookie that made a lasting impression. It was thick and chewy, and so spicy that it almost hurt. Sadie had one too, and she diligently struggled through the heft of of it, chewing until the ginger was just too much. She popped the last bite into her mouth before she gave in and begged for a glass of water. It was a punishing sort of cookie, but undeniably good.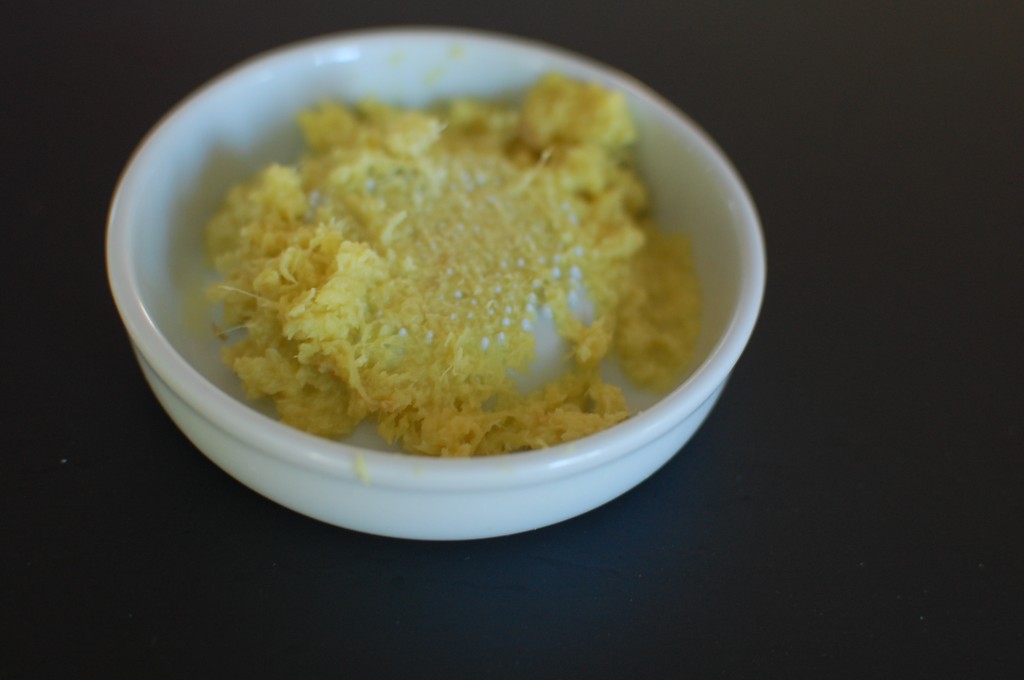 Sometimes I get flavors stuck inside of my head. They're like songs that I hum without realizing it, and whether it takes days or weeks, I end up trying to bring them back to life and thinking it's my own idea. And so, quite a while after I happily suffered through and forgot that original cookie, it occurred to me that it was time to make ginger cookies. I thought it was a spontaneous and exciting project, and as I searched for a recipe, mixed the batter, and went on and on about how I was struck with this intense craving for ginger cookies, Sadie was the one who piped up and nailed me with the truth of how it came to be. She had not forgotten the original cookie, and she told me that I had been talking about ginger cookies ever since.
"You do this, Mom."
Nearly nine, that one, and she sees clearer every day.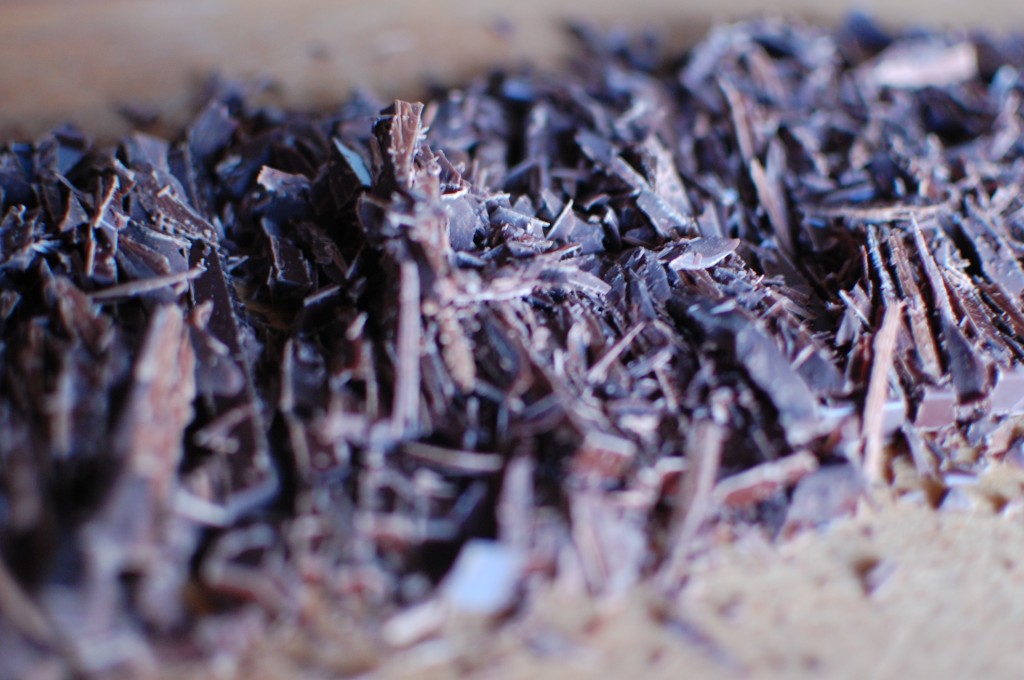 I crave ginger baked goods in the winter. I forget about ginger all summer, and then when the air changes, I'm making gingerbread again (this one, or maybe this one). I think that ginger has a similar effect in baked goods as broccoli does to dinner (see Jenny and Andy's "broccoli effect"), that is, it just feels good and healthy, and somehow because of the presence of this warm and spicy root, I can happily tell the girls that yes, they can have another cookie. Ginger makes me feel taken care of, and so ginger+sweet just seems to have extra comfort power.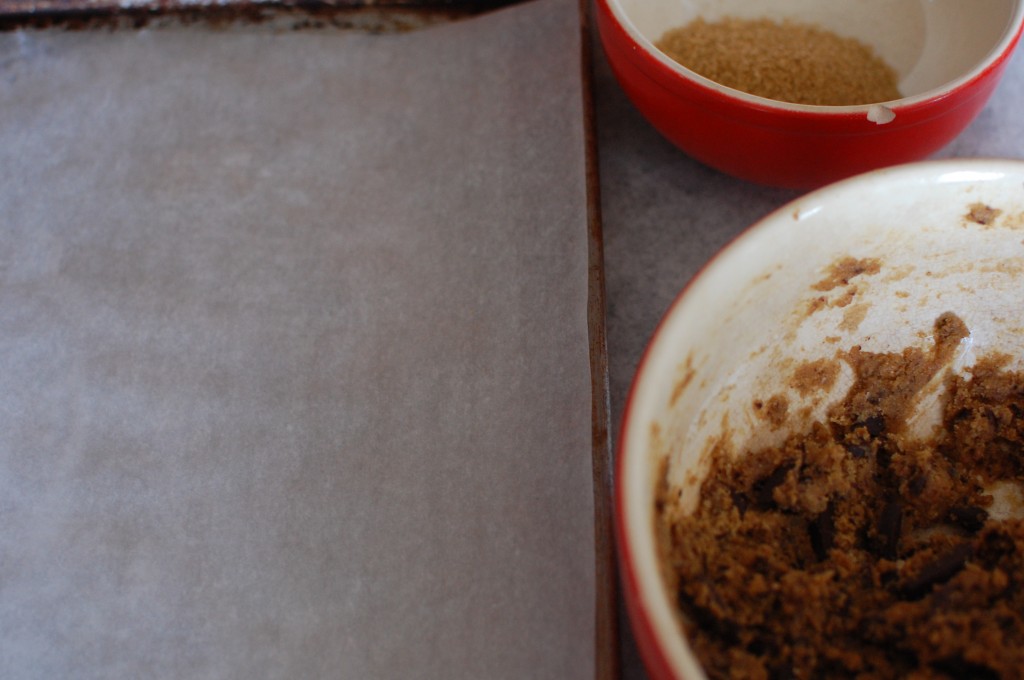 At first I thought I was making ginger snaps, but then I realized that I was searching for something entirely different. I wanted chew and heft and warmth and satisfaction from this cookie. I wanted it to hurt less than the original cookie, but to be just as serious. I started with a recipe from the nearly always reliable Martha Stewart Living Cookbook titled (promisingly) "chewy ginger cookies". It was all wrong. Maybe it was that I rushed the chilling of the batter a bit? I'm sure it was all my fault, as the efficient machine that is the Martha Stewart kitchen rarely misleads. These cookies were delicate, crumbly, and thin, with a good ginger flavor and a delicate overtone of baking soda. They taught me that whole grain flour must be involved, and that I needed lots and lots of ginger in its various clothes. Fresh. Dried. Candied. I spread out my books. I knew it was out there, or at least some template that would show me the path to the cookie that dominated my tastes and thoughts and cravings. It's not rocket science. It can't be that hard to make a perfect cookie.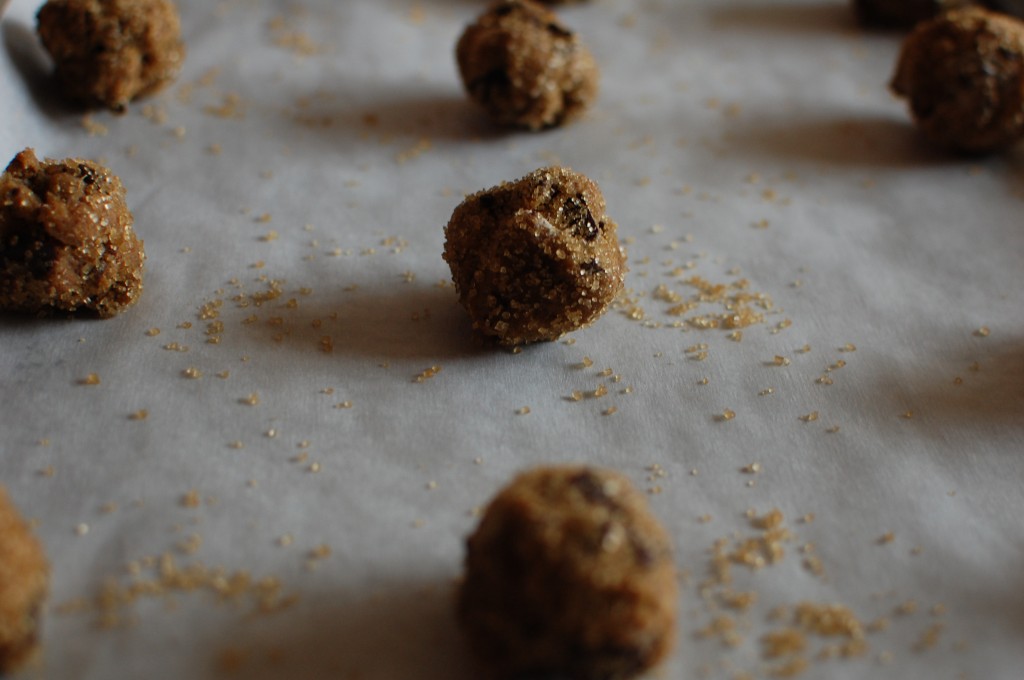 My note to self here is to remember to check in with Heidi first. Every time. Because unless I'm taking about some crazy piece of meat, she's usually the one who can point me in a reliable direction. (For the meat, I've got Hugh and Nigel.) Do you have Heidi's latest book? Because even if you're not a cookbook person, even if you only keep two or three books in the kitchen for reference, I'd make this one of them. She's a woman who can feed you, and she'll help you feed yourself with gentle love and endless class.
This is a slight shift of Heidi's ginger cookie recipe from the book. I've switched out her apricots for candied ginger, and I've made them a bit bigger. Her method is easy and satisfying, and the batter is lovely to work with.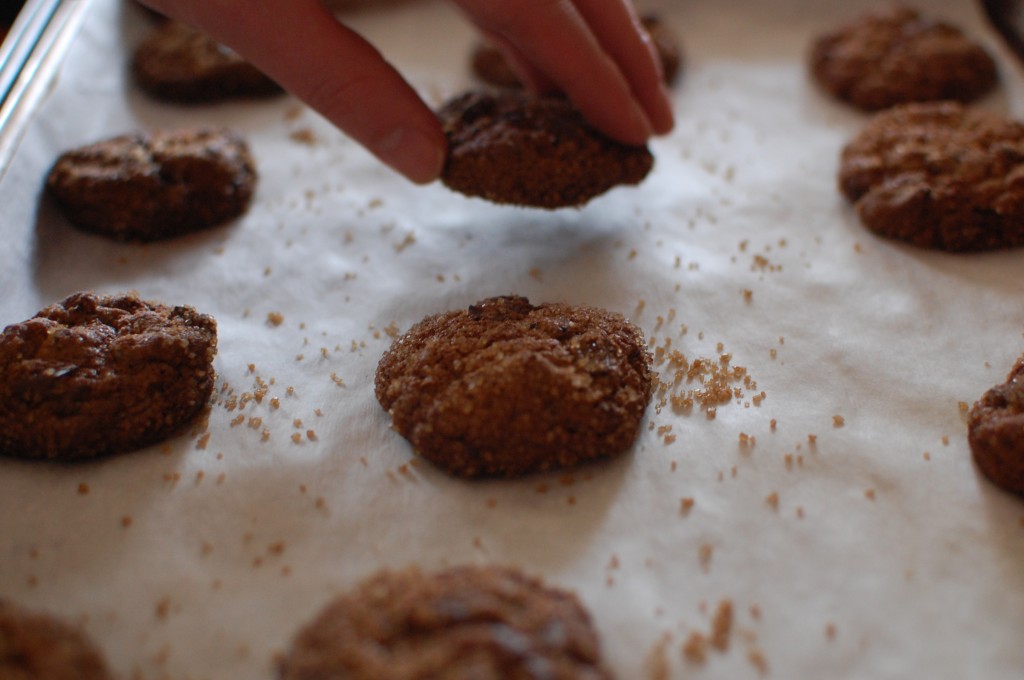 Ginger Cookies
adapted from Heidi Swanson, Supernatural Everyday
Makes 30 to 35 cookies
6 ounces bittersweet chocolate
2 cups spelt flour
1 teaspoon baking soda
1 1/2 tablespoons ground ginger
1/2 teaspoon salt
1/2 cup unsalted butter
1/4 cup unsulphured blackstrap molasses
2/3 cup granulated sugar
2 tablespoons peeled and grated fresh ginger
1 large egg, well-beaten
1/2 cup roughly chopped crystallized ginger
3/4 cup turbinado sugar
1. With a sharp knife, chop the chocolate into 1/8 inch pieces ("more like shavings" as Heidi tells us).
2. In a large bowl, combine the flour, baking soda, ground ginger, and salt. Whisk to sift the mixture and to make sure that it is uniform.
3. Heat the butter over medium heat until it is just melted. Add the molasses, granulated sugar, and fresh ginger. Stir to combine, and let the mixture cool for a few minutes until it is warm, not hot. Whisk in the egg. Pour the wet mixture over the dry, and stir until just barely combined. Add the chocolate and crystallized ginger, and give it all one swift stir. Cover the bowl and refrigerate for at least 2 hours, but overnight is fine too.
4. Preheat the oven to 350 degrees. Line two baking sheets with parchment paper. Put the turbinado sugar into a small bowl.
5. Remove the batter from the refrigerator. With wet hands, grab a ball of batter about 2 inches in diameter. Roll it firmly in the turbinado sugar, and then place it on the prepared cookie sheet. Space the cookies 2 to 3 inches apart.
6. Bake for 12 to 15 minutes, or until the cookies puff up and start to darken a bit. Cool on a wire rack.