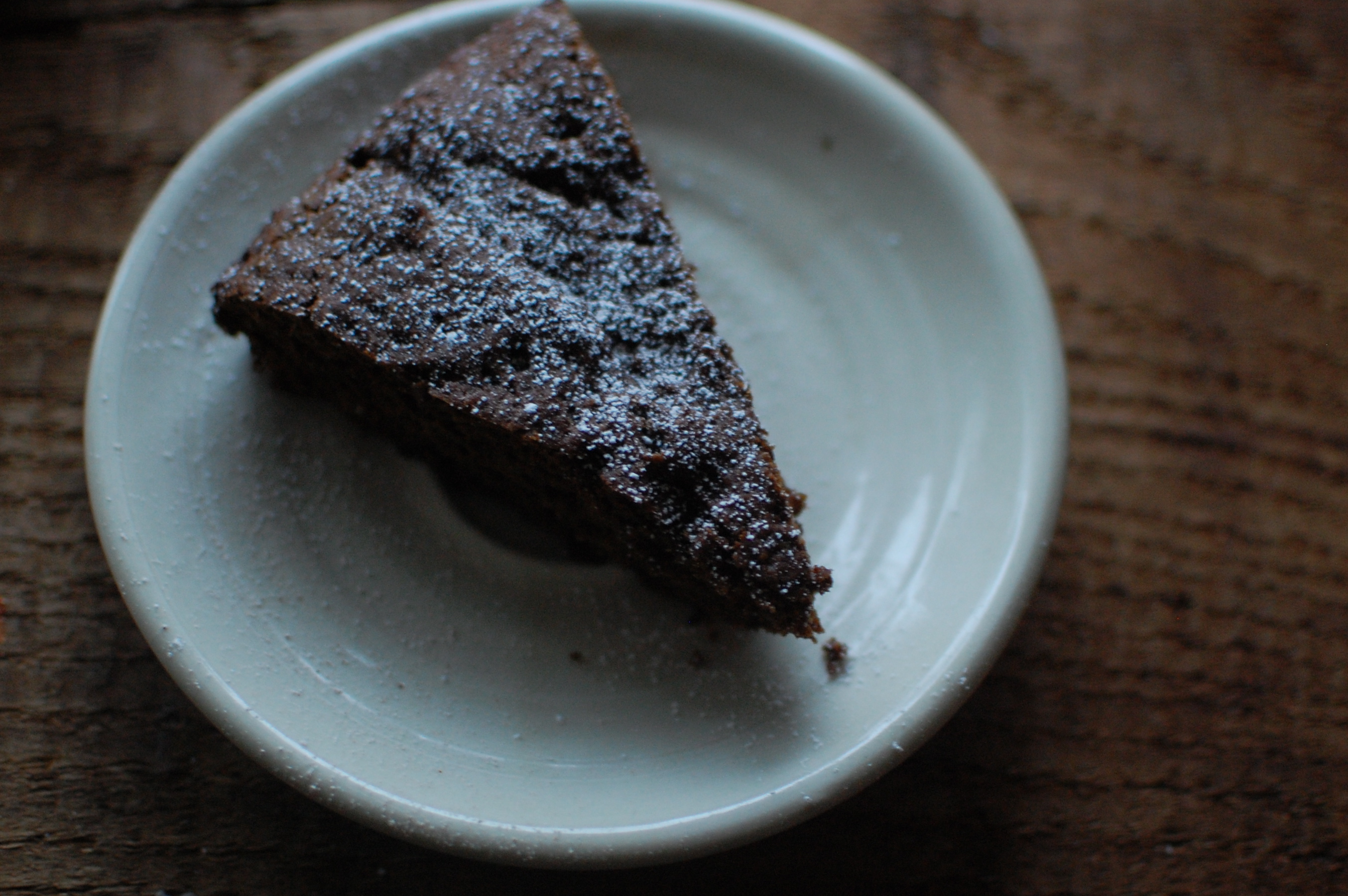 Before we get to gingerbread… aprons.
Wow. Thank you. Thank you for all of your feedback, and for poking around the site to see how it's all coming together. Building this new site has been exciting, but it's also been a little scary. I want it to work for you, and it seems like we're getting there! The fact that we get to work on this whole project together is my favorite aspect of the blog medium, and I can't even express how helpful it is to hear from you. It sounds like some of you who subscribe to the site have had a smooth and uninterrupted transition, and some have had to sign up again. The typos are all getting fixed, one at a time. And the missing posts and comments are being filled in as quickly as we can. I think we'll be complete by the end of the week. But if you're looking for a recipe that you can't seem to find, send me an email and I'll make sure that you get the recipe. We're almost there.
And the aprons! I'm so glad you all love them as much as I do. The very lucky winner of the Moho Designs apron (thanks to the mathematical assistance of random.org) is Jennifer Twichell-Kenna.  Jennifer, just send me an email with your address and your desired apron, and I'll get it in the mail to you. And if you didn't win, but have your heart set on an apron, hop on over to the Moho designs etsy page and go to town. Or if you're in the Boston area, Molly and Aurel will be at the SoWa Holiday market on December 10. And if you're in the Berkshires, they're having an open house in Great Barrington on Sunday, December 11.
And now, gingerbread.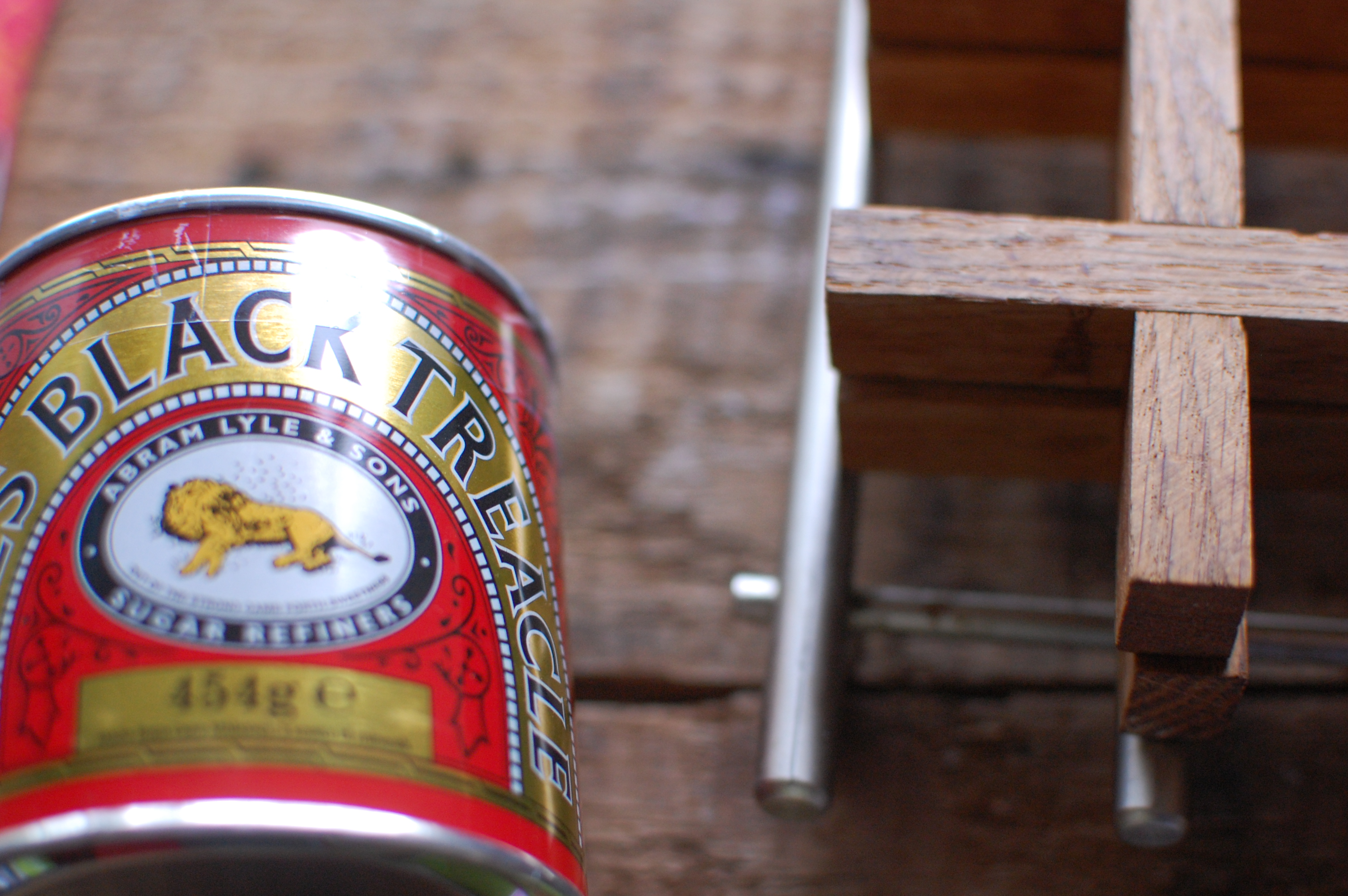 I never intended to write about gingerbread again after I found the most exquisite, perfect recipe. I knew I could never top that one, and I still know that I can't. But then a few external factors intervened.
The first was Marisa's post on Laurie Colwin and gingerbread. Not only did her post remind me of (and warm me with) such gratitude for having Laurie Colwin's books in my life, it also made me want, no NEED, gingerbread in a similar way that Laurie Colwin's numerous gingerbread essays do.
And if that didn't get me pulling out my ginger, the appearance of the ever elusive black treacle syrup in my life did. Last weekend, we were in Pittsfield, MA (city of endless surprises), and we ducked into an ALL-BRITISH-IMPORTS shop. It was essentially an empty storefront with a British guy at a desk surrounded by metro shelving packed with biscuits and puddings and… black treacle syrup. Joey picked one of every Cadbury candy bar, and I walked out clutching this can of syrup.
Treacle is a syrup that is a byproduct of the sugar refining process. There are, essentially, two kinds of treacle: golden syrup and black treacle. Golden syrup is widely available in the US and has become a staple in my kitchen. It's a great replacement for corn syrup, and it's the essential ingredient in that perfect gingerbread from way back. Black treacle, which is much more difficult to find over here, is very similar to molasses. It looks and behaves like molasses, but the flavor is far less bitter. I've always loved the idea of molasses far more than the stuff itself, and so black treacle is perfect for me. (And you know me and my British food.) If you have a British imports store of you own, you can find it there, it's also online. Or you can always use molasses if your into that sort of thing.
And that is how I found myself making gingerbread.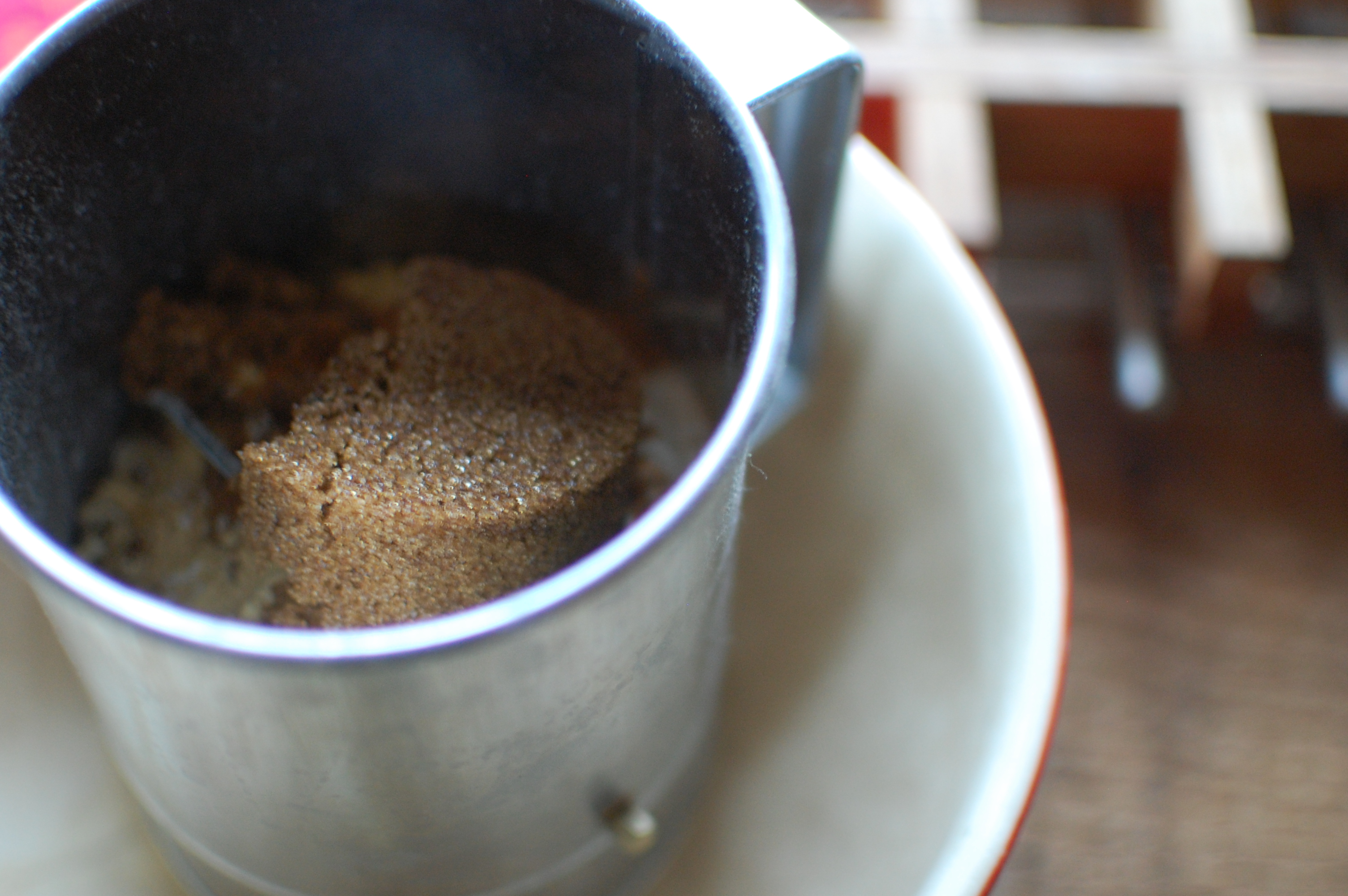 I am off to New York today for a few days of city and book stuff. It's rainy here, and the girls have been kissing me and professing their love at random moments, and I seem to have Joey's cold hovering around my head and threatening to descend. Yesterday afternoon, I was trying to get ready and prepare for meetings and search through the closet for something other than jeans and ratty T-shirt, and I felt restless. I started to pace, and before I knew it, I was sifting flour.
That's the kind of gingerbread this is. Not mind blowing or impressive. Not even pretty. This is the kind of gingerbread that will ground you. Sit down with a slice and cup of decent tea and your mind will slow down. It's basic, and simple, and the definition of gingerbread itself. It will inspire you to look out the window as you eat it. It's that kind of gingerbread.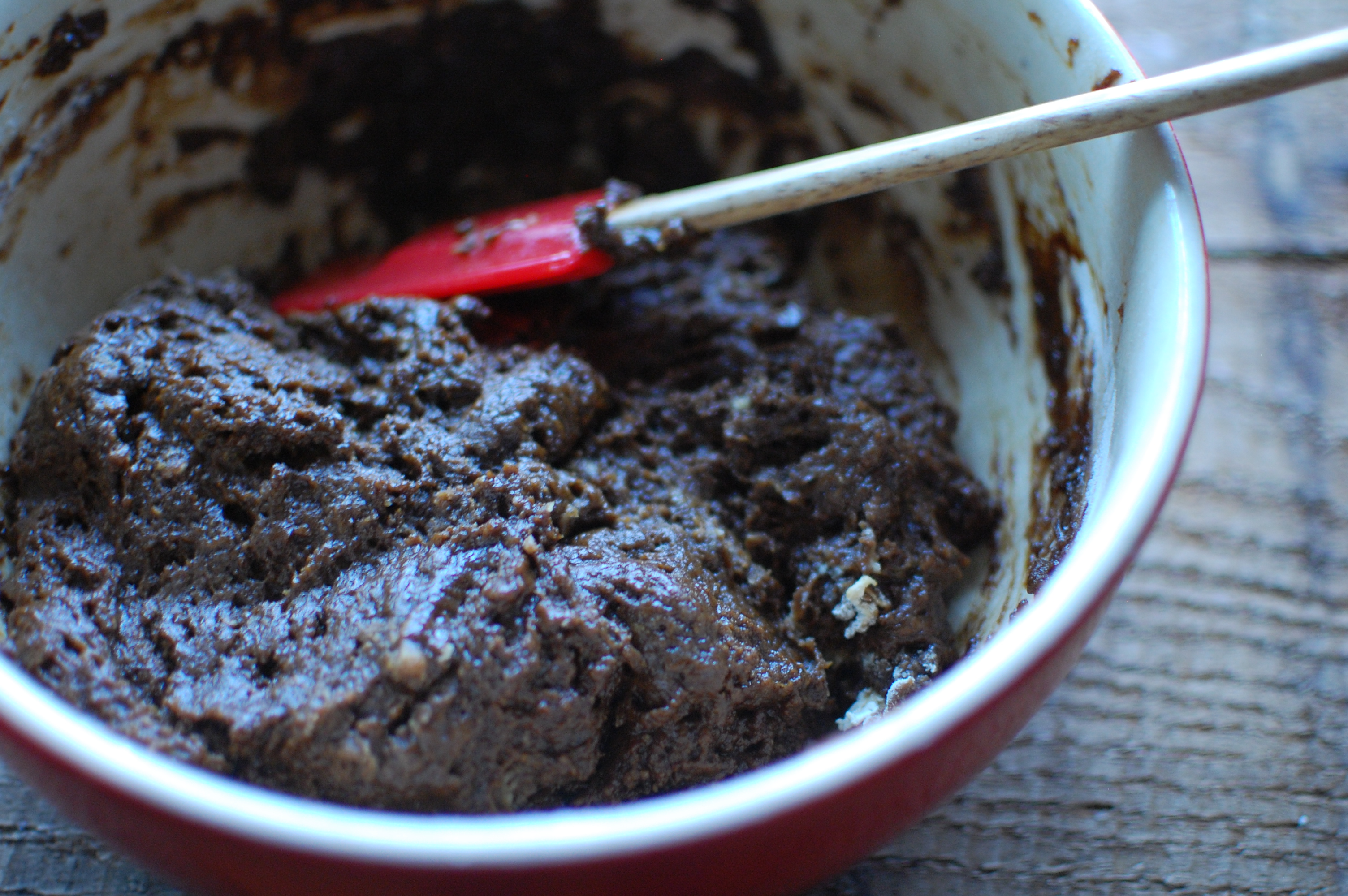 When the girls got home yesterday, Sadie immediately announced that she smelled gingerbread. There were a few exclamations "Momma made gingerbread!" and a couple dozen laps of joy up and down the hallway.
You know, I didn't even know the girls love gingerbread? I hadn't made it since my obsessive ginger bread phase a few years ago, and I didn't know they even remembered that. But today, when they get home from school and I'm already gone, they'll each cut themselves a slice. This morning when I shooed them out the door, I told them it would be waiting for them. And I might just take a slice for myself on the train, too.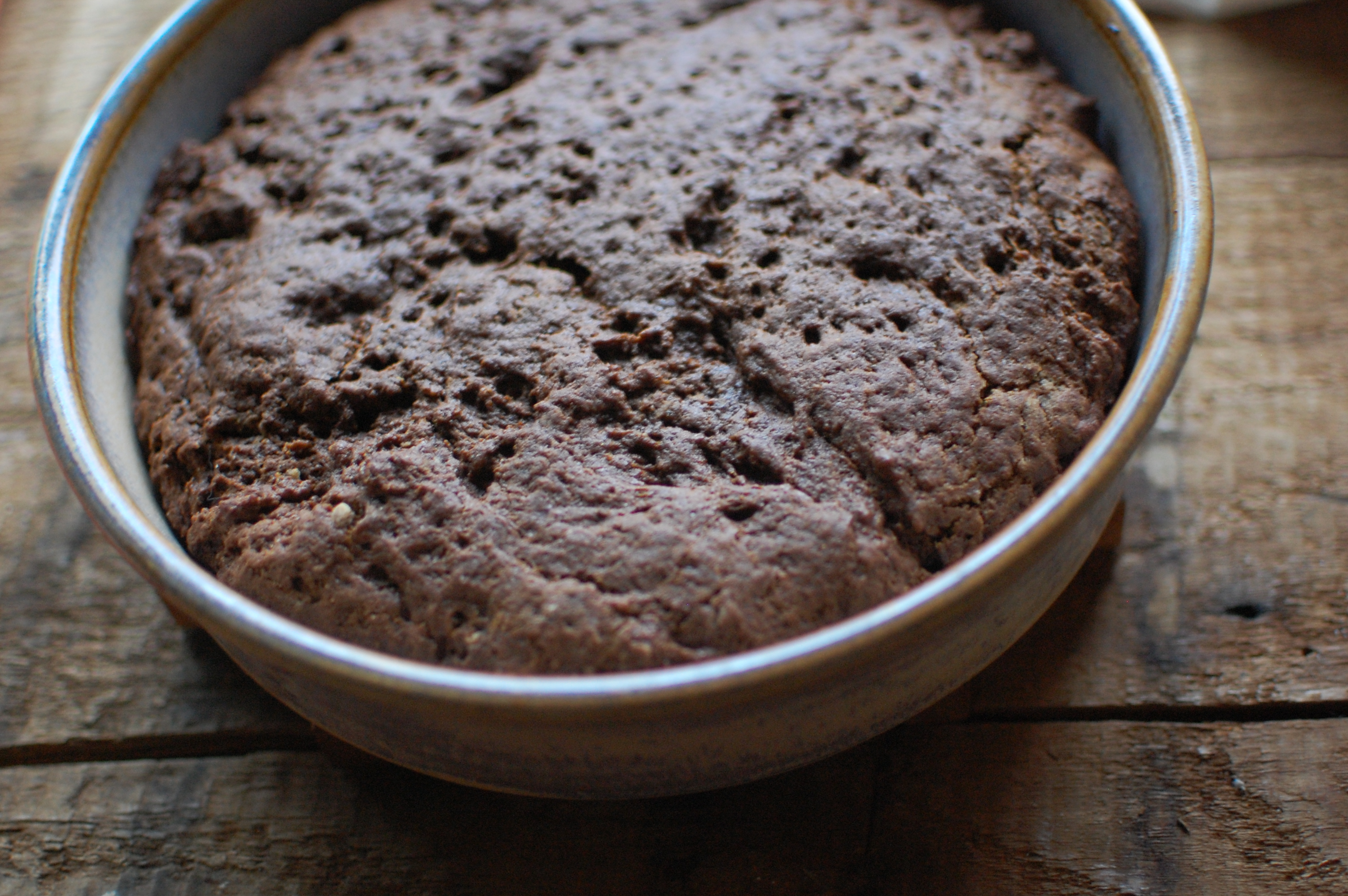 Gingerbread
adapted from Laurie Colwin,
More Home Cooking
(and yes, this is one of my very favorite cookbooks on the shelf)
makes one 8-inch round cake
1/2 cup black treacle or molasses

6 tablespoons butter, plus extra for greasing the pan

1 egg

4 tablespoons buttermilk

2 cups all-purpose flour

1 teaspoon baking soda

2 heaping teaspoons ground ginger

1 teaspoon cinnamon

1/3 cup firmly packed light brown sugar

1/4 teaspoon salt
Preheat the oven to 375 degrees. Butter an 8-inch cake pan, and line the bottom with parchment paper.
Combine the treacle and butter in a small saucepan and warm over medium heat until the butter is entirely melted. Set aside.
In a small measuring cup, whisk together the egg and buttermilk.
In a medium mixing bowl, sift together the flour, baking soda, ginger, cinnamon, brown sugar and salt. Pour the butter mixture into the flour mixture and give it a few quick stirs. Add the egg mixture, and stir just to combine. Transfer to the prepared pan.
Bake for 10 minutes, then lower the heat to 325 degrees. Continue baking for 25 to 30 minutes more, or until a toothpick or cake tester comes out clean when inserted in the middle of the cake.
Serve with powdered sugar, or whipped cream, or just by itself.