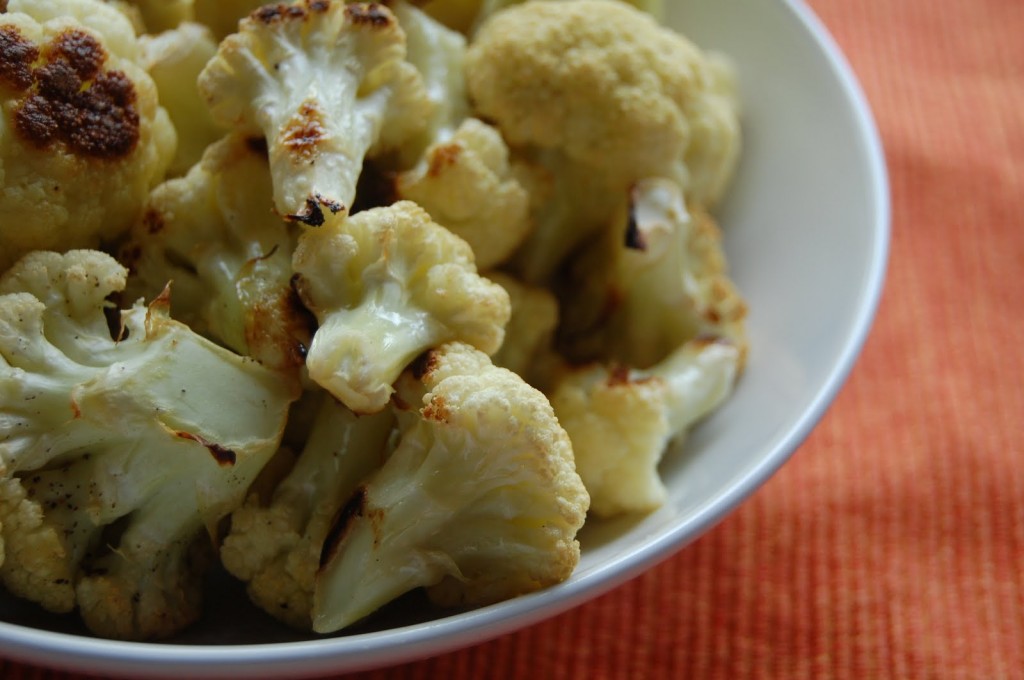 Yes, I know, I know, more roasted vegetables?
But I didn't include this one last time, mostly because it is so special, you should eat it all by itself.
And it's all I've got.
Things have been a little crazy around here. And one of the byproducts of this craziness has been me, sitting with my head in my hands at the kitchen counter, muttering, "What the hell do I feed you guys?"
I have been known to cry over cookbooks. I am that dramatic when I lose my inspiration.
Joey jumps on it… "Let's go out for pizza!"
But no- our shelves are busting with bounty that I cannot combine, and what would Miss wheat-free eat at the pizza place?
These are the times when I spend too much at the store and come back home feeling like my bags are filled with nothing. I plan meals, I write shopping lists, but I still get stuck. Isn't there a pill for this?
But there are moments of clarity. I escaped the hurricane that was my house on Saturday (Sadie was the eiffel tower!) and went to the last farmer's market of the season. I only had eyes for the cauliflower. I went for the buttery white, but oh, the riches that poured out of the baskets. Did you know that a brassica could be this beautiful?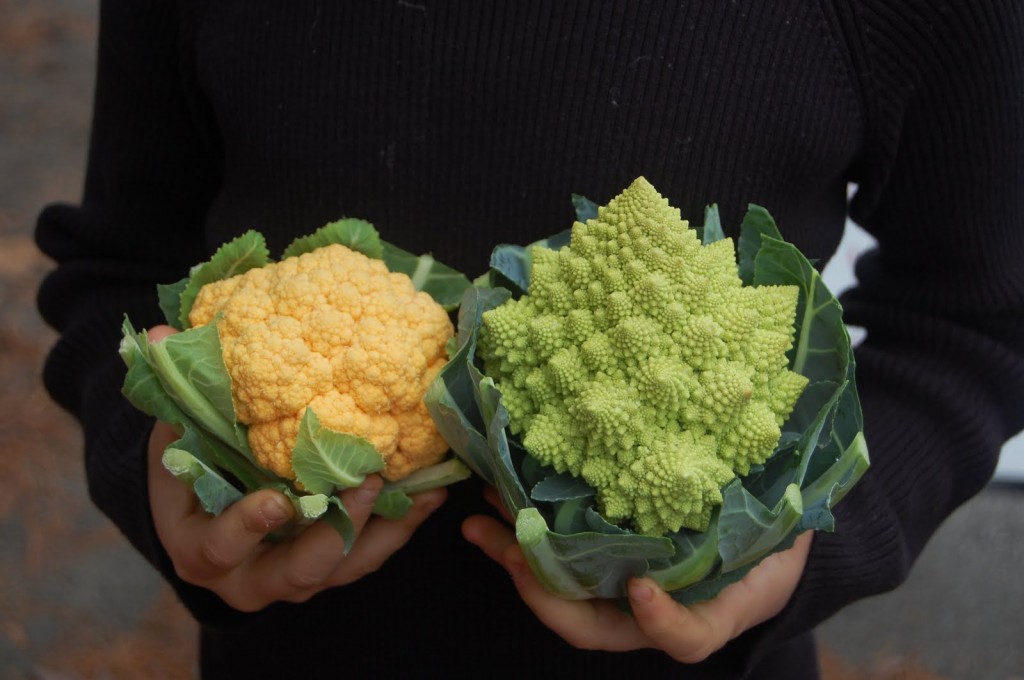 Almost indecent, don't you think?
Cauliflower gets a bad rap, but roasted, you could almost give it out to trick or treaters. It becomes sweet and tender, and buttery. It needs nothing but a little salt and pepper, but some are partial to cumin seed, which is also quite lovely.
Maybe you've roasted cauliflower, maybe you know. But if you haven't, it's easy. Preheat your oven to 400. Cut the cauliflower into florets by chopping the end of the stem off. Toss in a bowl with a touch of olive oil, a scatter of salt and pepper, and a bit of cumin seed if you wish. Spread on an oiled tray in the upper part of the oven. Roast for 20-30 minutes, shuffling the cauliflower around from time to time. The florets will become a bit caramelized, and the brown spots are the sweetest.