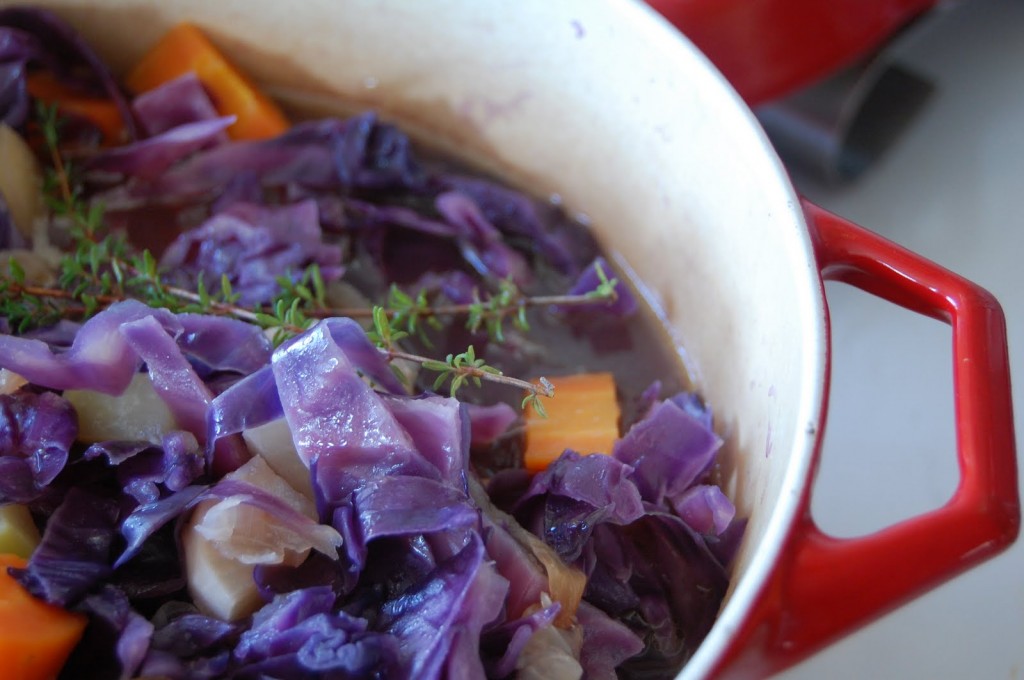 Some food can be a little scary.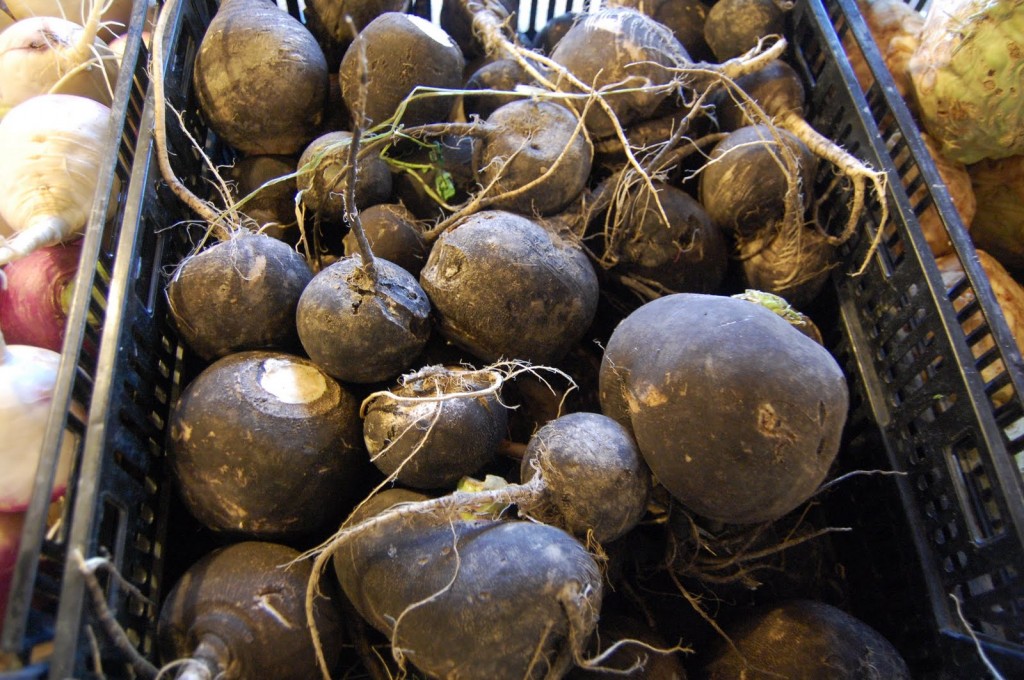 We tend to shy away from food that we don't understand. I totally understand this urge. I mean, we're talking about things that we are putting in our bodies here. There's a lot at stake. Best to stay with the familiar.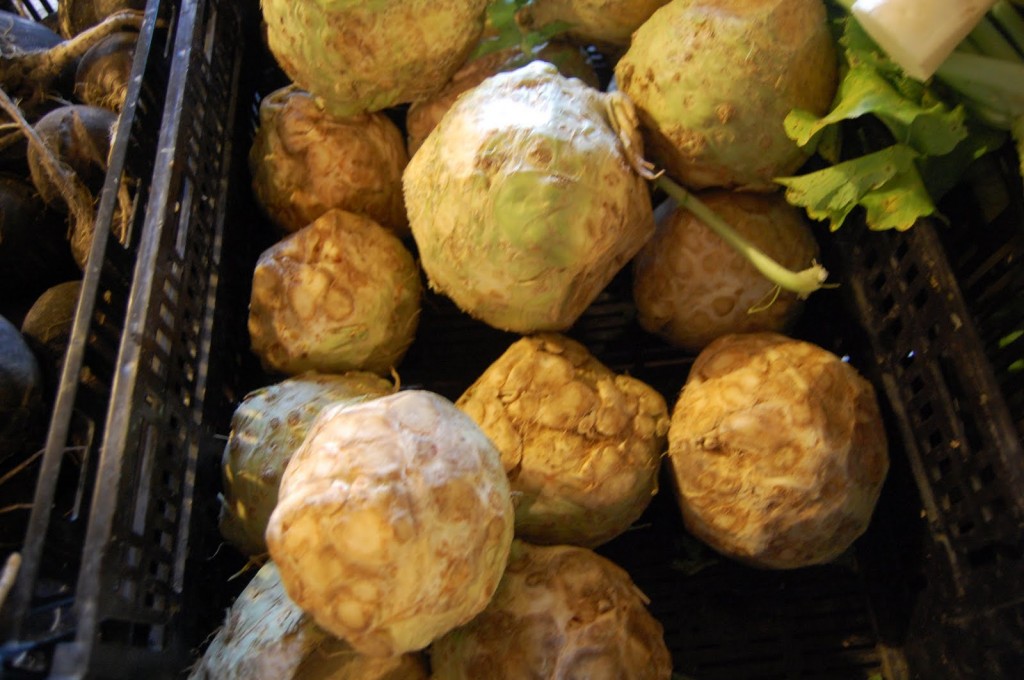 Or not. Because when we eat something new, the world opens up a little bit more to us.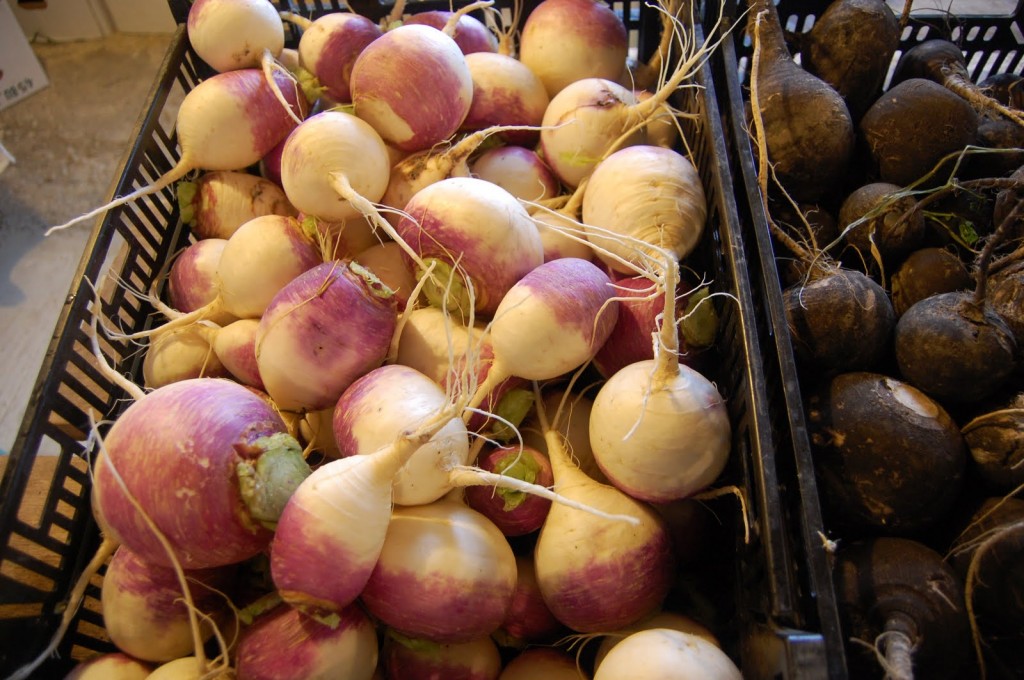 Before you know it, there is something new to make for dinner. A whole new dish. And it doesn't seem so scary any more. It is actually… really good.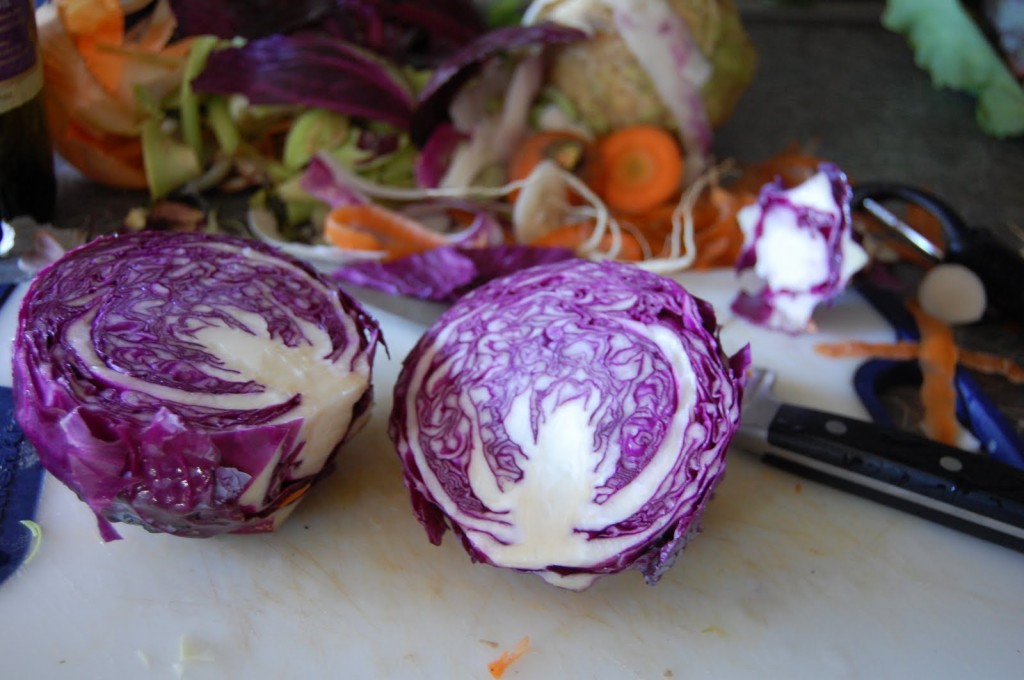 There are a few vegetables out there right now that are fully worth your while. Celeriac, kohlrabi, turnips- if you like how autumn smells, try tasting it.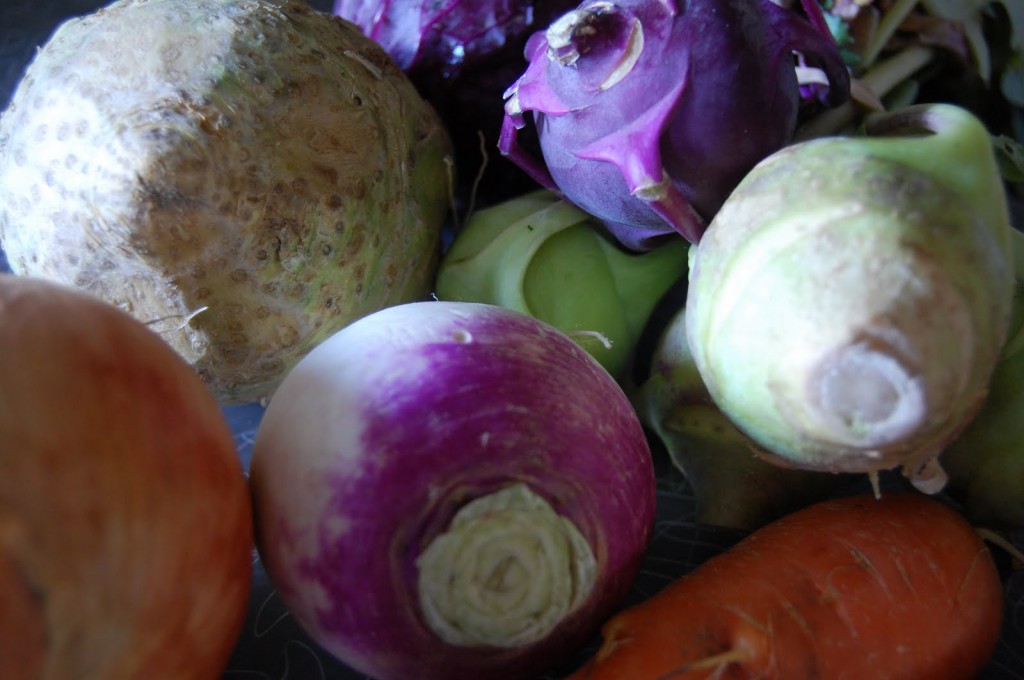 So suck it up and get out your vegetable peeler. I promise, it will work out.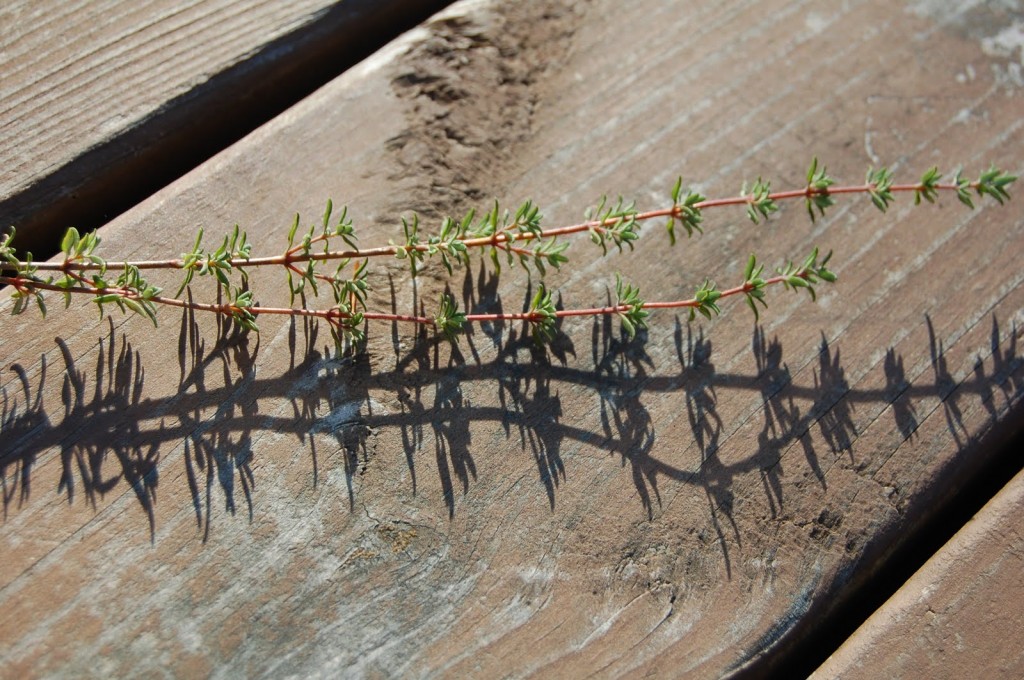 Fall Vegetable Stew
serves 6-8
1 onion sliced into boats
4 cloves garlic, peeled and minced
2 ribs celery, cut into 1 inch chunks
2 carrots, peeled and cut into chunks
5 kohlrabi bulbs, peeled of the outer skin and cut into chunks
2-3 turnips, peeled and cut into chunks
1 small celeriac root, peeled and cut into chunks
1 small head of red cabbage, thinly sliced
3-4 cups chicken or vegetable stock
1 bay leaf
2 sprigs fresh thyme or 1 tablespoon dried thyme
olive oil
salt and pepper
parmesan cheese, for garnish
Cover the bottom of a large, heavy bottomed pot with olive oil. When it is warmed, add the onion. Stir occasionally and cook until soft. Add garlic and celery and cook for a few more minutes. Add the rest of the vegetables except for the cabbage. Add the stock. The liquid should cover a little more than half the vegetables. Add the bay leaf and thyme. Bring to a boil and turn down the heat. Cover and simmer for 30 minutes, or until vegetables are cooked through. Salt and pepper to taste. Add the red cabbage and cover again, cooking at a low heat for an additional 10 to 15 minutes. Taste again and adjust seasonings if needed. Discard thyme and bay leaf. Garnish with a drizzle of olive oil and a few shavings of parmesan.