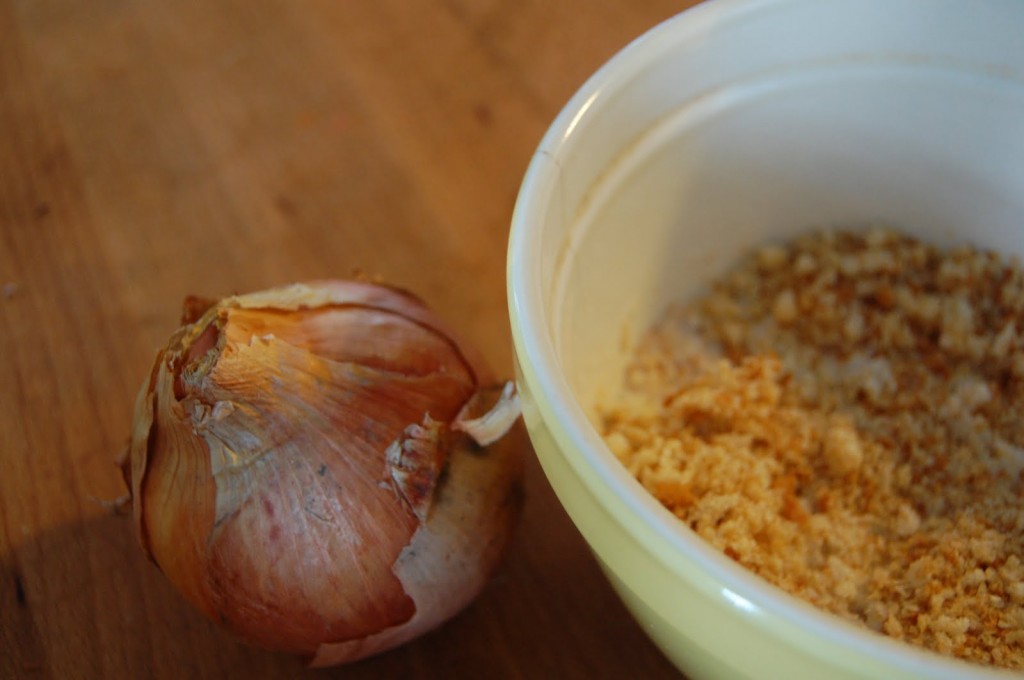 What is it about the meatball that makes everyone happy?
Or is it just my family?
Or, most of it, at least.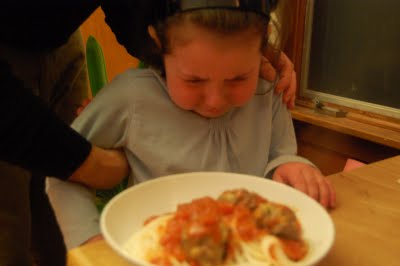 Just for the record, she came around on that one. It was the magical evening moment, the one where there is not enough noodles in the bowl, and then all of a sudden, "I didn't want sauce!"
Let's just get this out of the way. I really believe in family dinner time. It is a foundation of our little crew around here. Maybe it's a result of my non-traditional upbringing, but I've gone way over to the other side. We sit together, we eat, we talk about our day.
Oh, no, wait, actually, we sit together, we cry, we whine, we want milk instead of water, we lose our temper, we meow under the table.
Must….hold….on…to…family…..dinner.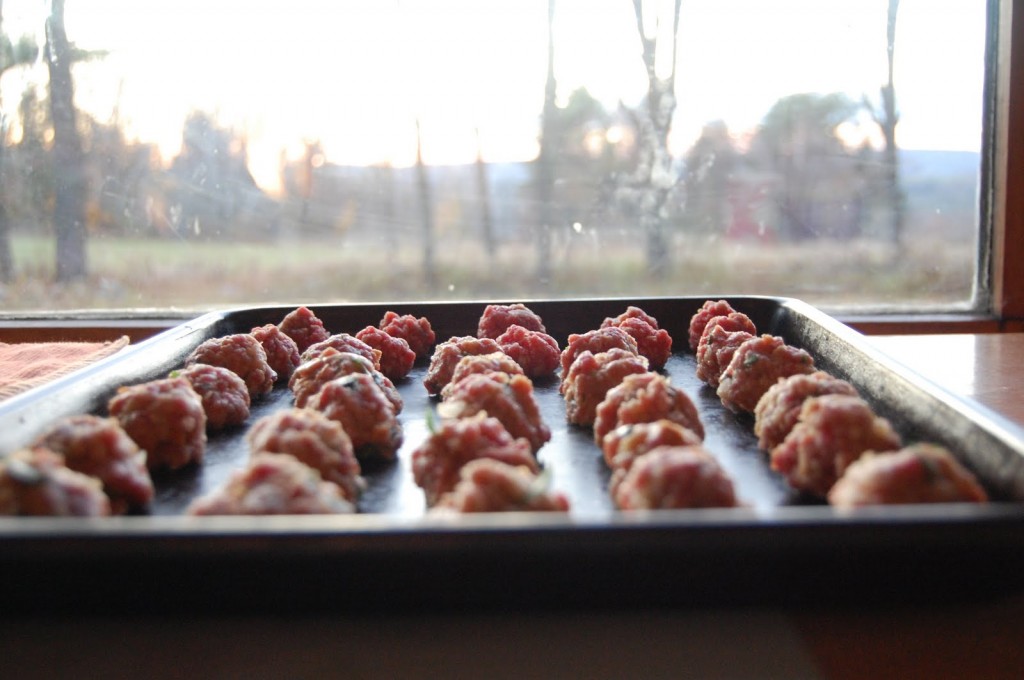 I know, I know- I'm talking about meatballs. These meatballs are like little herb-y pillows of heaven. They go in the oven, they go on spaghetti. They go in the belly. Done.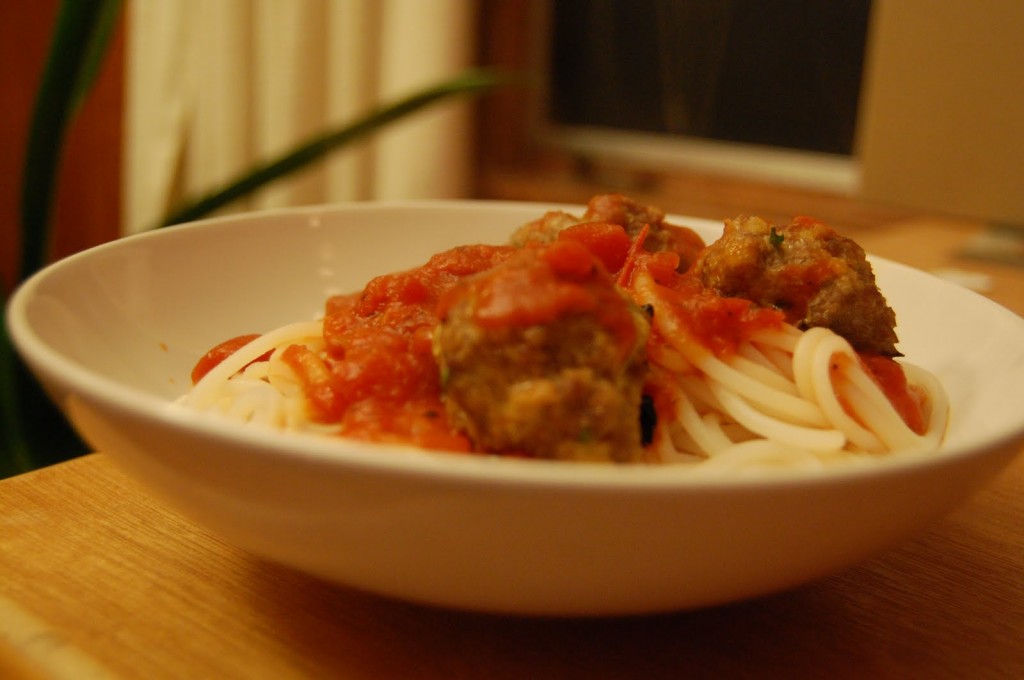 And in case you were wondering, yes, we have a really good kind of gluten free spaghetti- so good in fact, that it's all that we eat around here.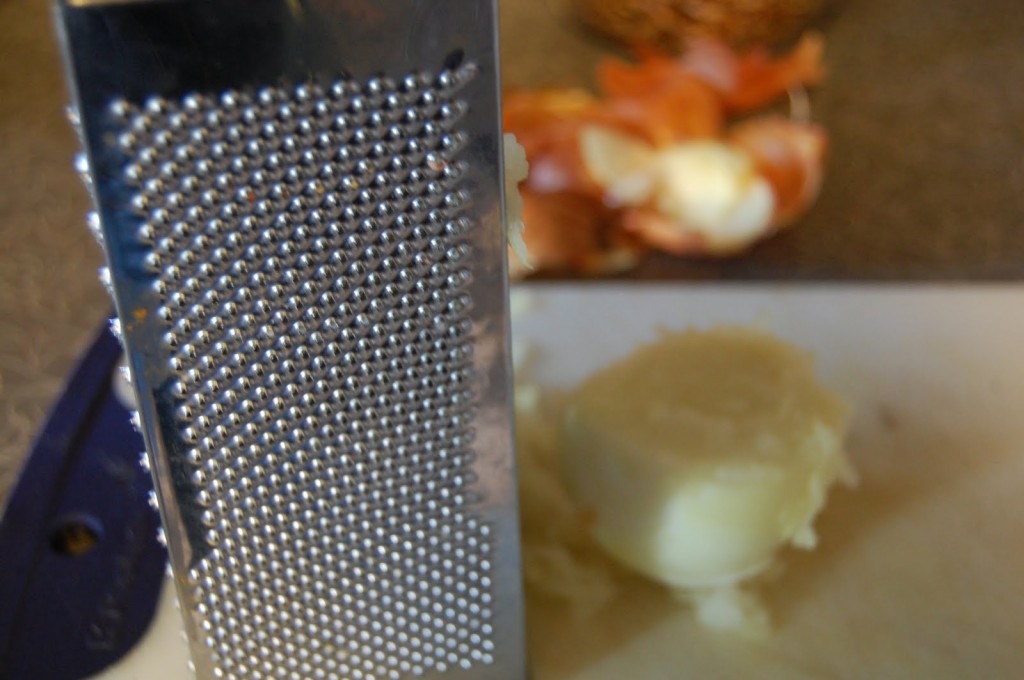 The meatballs are not gluten free, but in addition wheat-y egg-y meatballs, I made ten little balls without the bread and egg, and they were lovely, and actually did make the big one happy. She requested that I show you how happy she really was. Until something or other happened.
Oh, dinner. Maybe we should stop eating after lunch.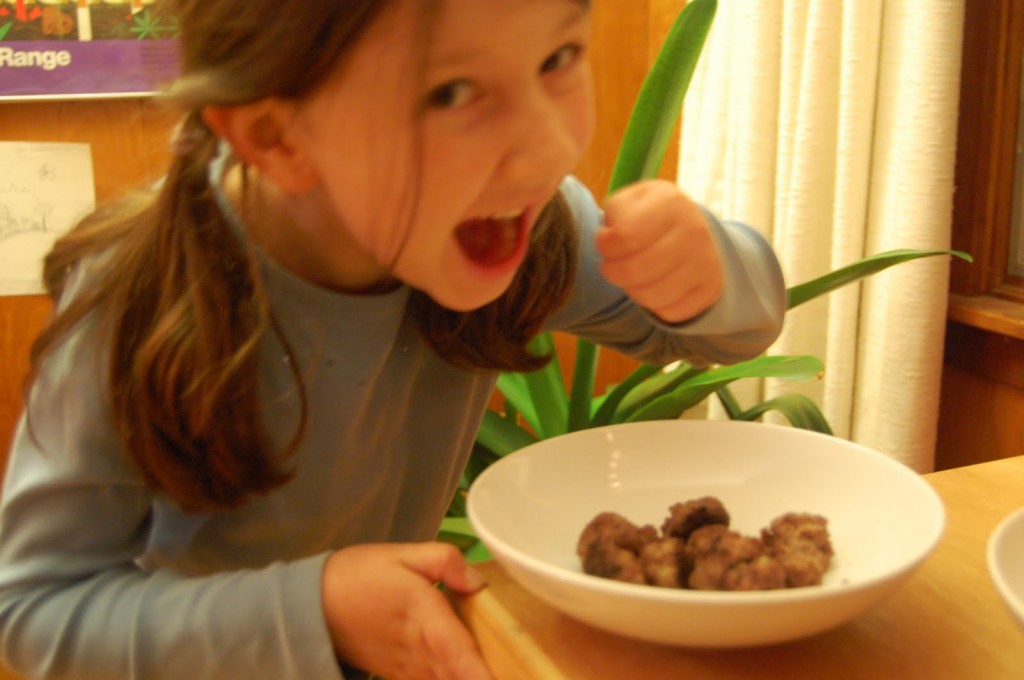 Italian Meatballs
from Alice Waters, The Art of Simple Food
makes 4-6 servings
1 pound ground beef
3/4 pound ground pork shoulder (you can also use all beef if that is all that is available)
1 cup torn up pieces of day old bread, crusts removed
1/2 cup milk
1 small yellow onion, grated on a box grater
1 tablespoon olive oil
2 garlic cloves, pressed
1 tablespoon chopped fresh oregano (or 1 teaspoon dried)
1 tablespoon chopped parsley
a pinch of cayenne
1 egg lightly beaten
1/4 cup grated Parmesan
salt
freshly ground black pepper
Preheat the oven to 450 degrees
Season the meat with salt and pepper. Soak the bread in the milk and set aside.
Add the grated onion, olive oil, garlic, herbs, egg and Parmesan to the meat. When the bread is soft and saturated, drain the milk and add the bread to the meat. Mush the mixture with your hands, gently, gently.
Fry a little meatball in a small skillet and taste. Adjust seasonings if needed.
Shape the meatballs into small balls and place on a rimmed baking sheet. Bake for 12-15 minutes, or until cooked through. Eat on pasta, in a little sandwich, or right off the tray.