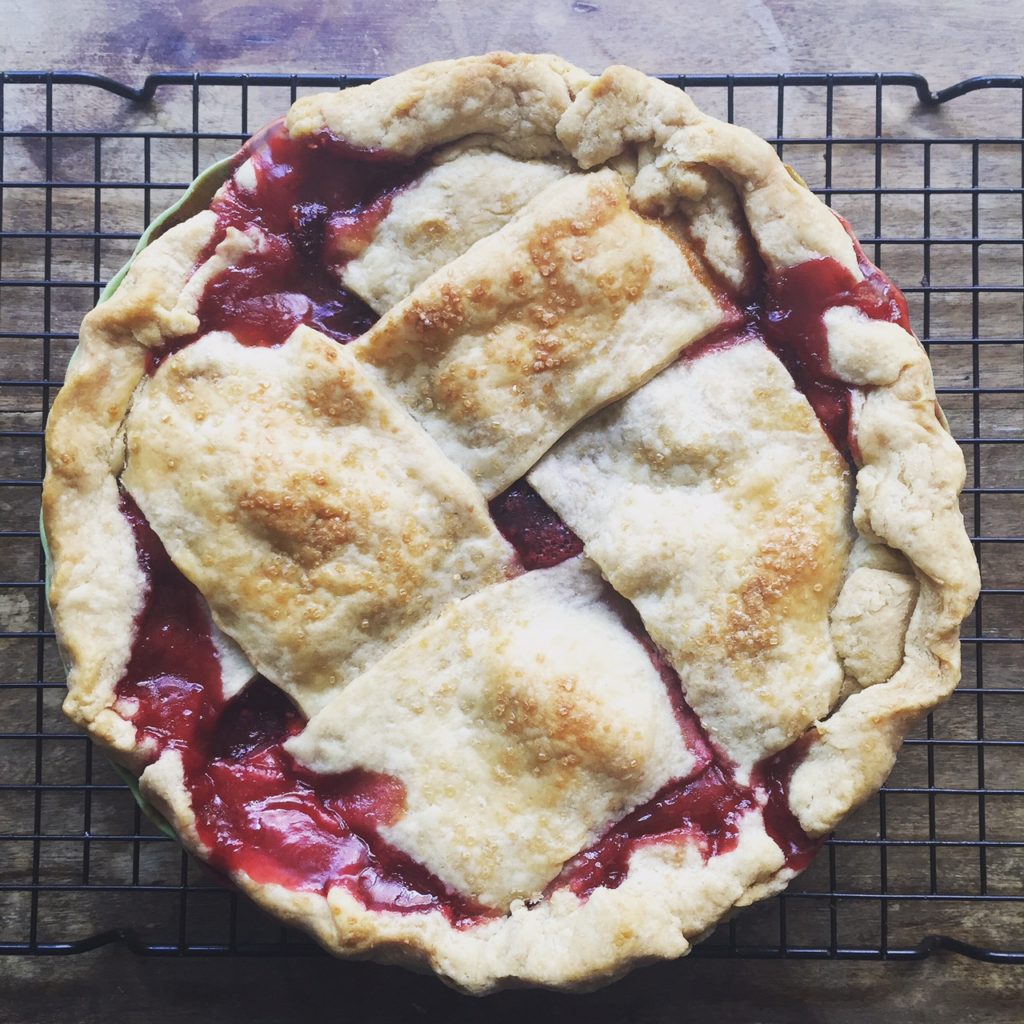 So far this summer, I've made strawberry, strawberry rhubarb, blackberry, blackberry raspberry nectarine, and blueberry. I'm dragging my feet big time in the kitchen when it comes to recipe testing for this new book, but I swear I'd make a pie every single day if I had the berries to fill them. It is my favorite method of procrastination these days.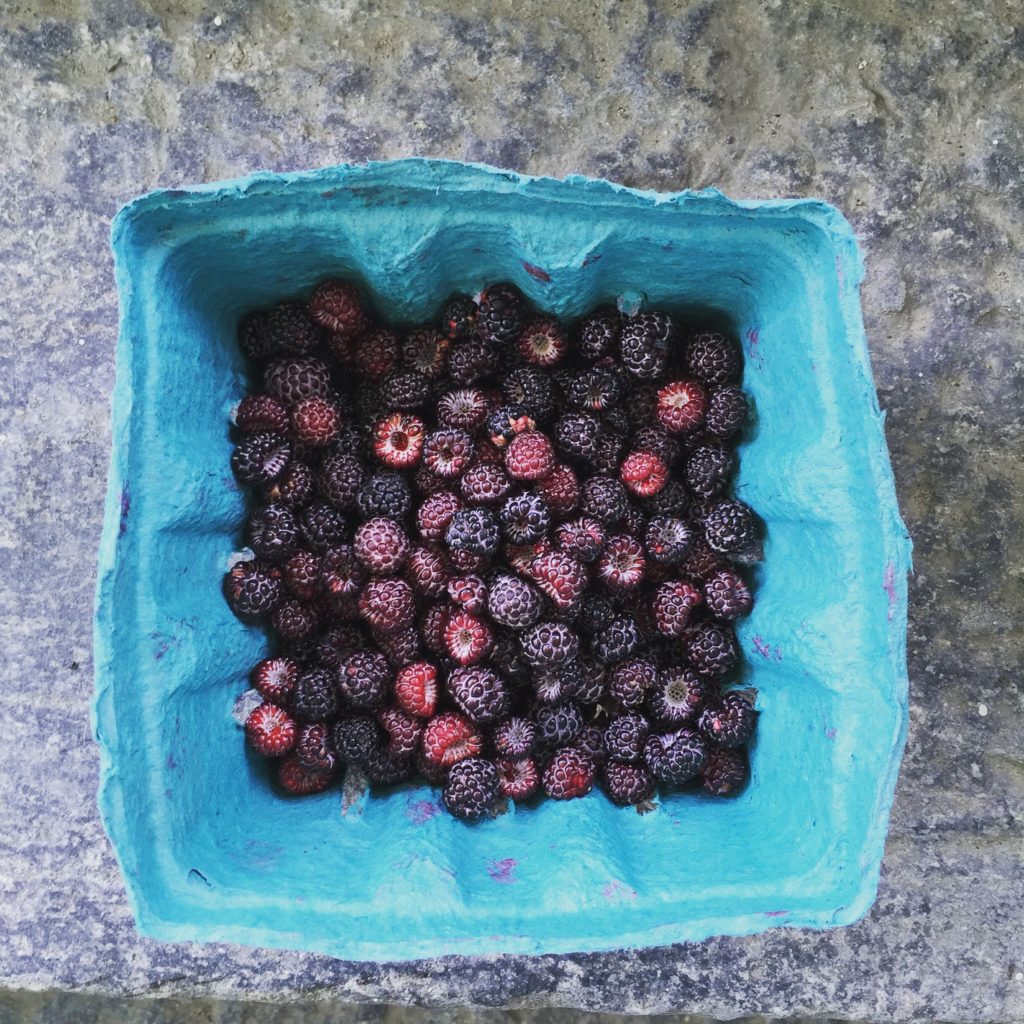 I make every pie using essentially the same formula, and I thought this might be a good moment to share it here. Because perhaps there are berries where you are too? Or stone fruit? Or something you're supposed to be getting done that makes you need to procrastinate by baking?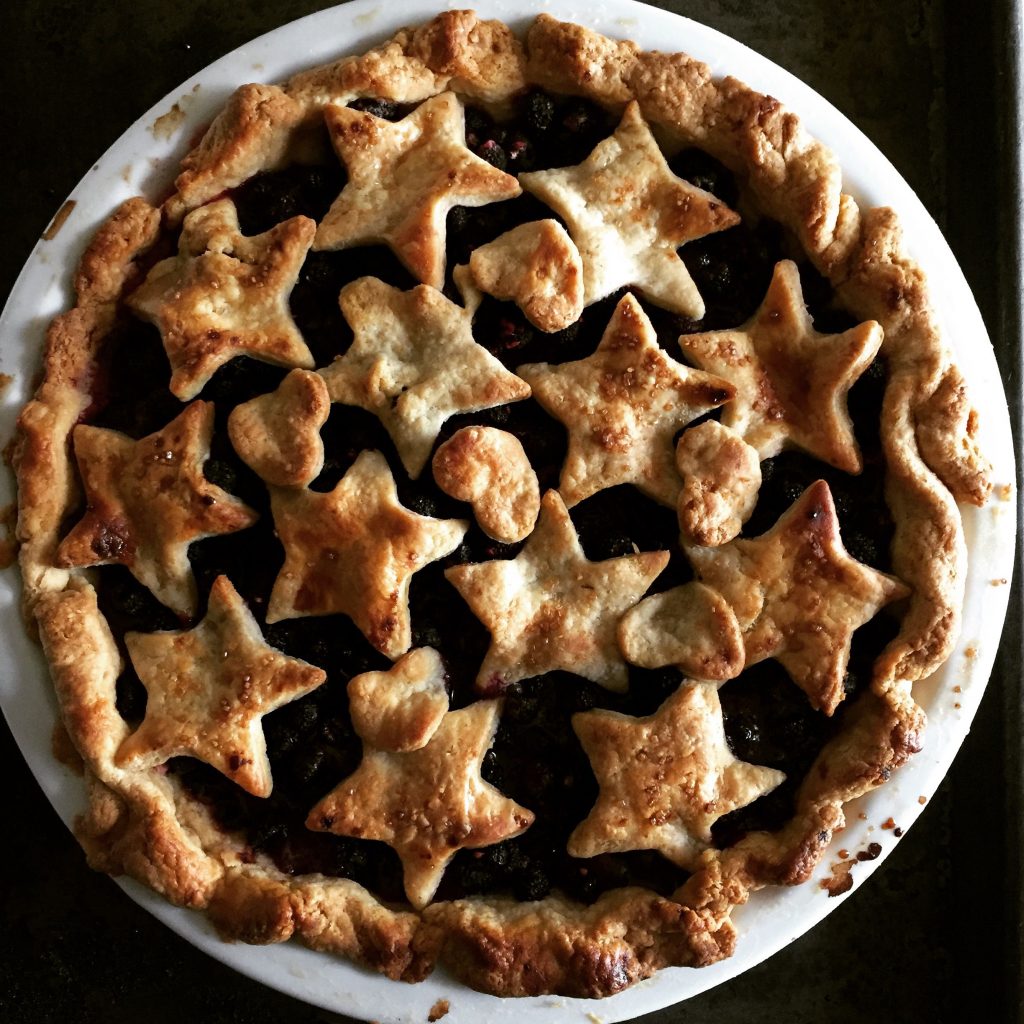 I'm a one-trick pony when it comes to crust, and my trick is a good one. This is the crust I've been using forever, and it never fails me. It's the recipe in both of my books, and a few places on the site here. It doubles or triples well, so you can go ahead and make a bunch all at once, too. There are a few adjustments I've been making these days, too:
I always swap out at least 1/4 of the all-purpose flour with spelt flour or whole-wheat pastry flour. This deepens the flavor and improves the texture.
If I'm working in a hot kitchen (and I always am), I stay really close to the fridge or freezer throughout the process. If I have to pause for a moment, the pastry or dough goes back in the fridge or freezer. And I always freeze the pie for about 20 minutes before I put it in the oven. This prevents the dreaded butter leakage (and cardboard pie pastry) that can result from warm butter in the crust.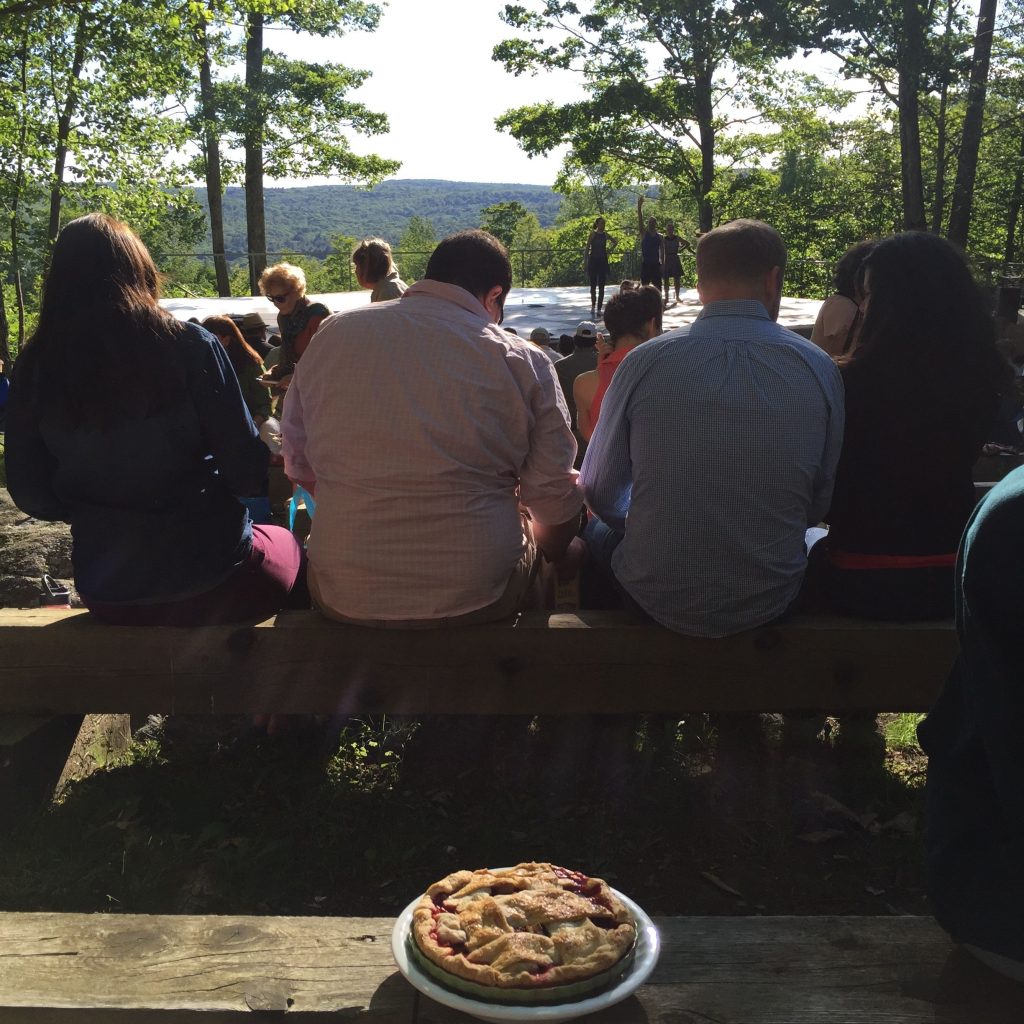 I've also been having fun with my top crusts. I feel like a straight up top crust often ends up looking wonky on my pies, and I've been doing a lot of cookie cutter crusts, like this: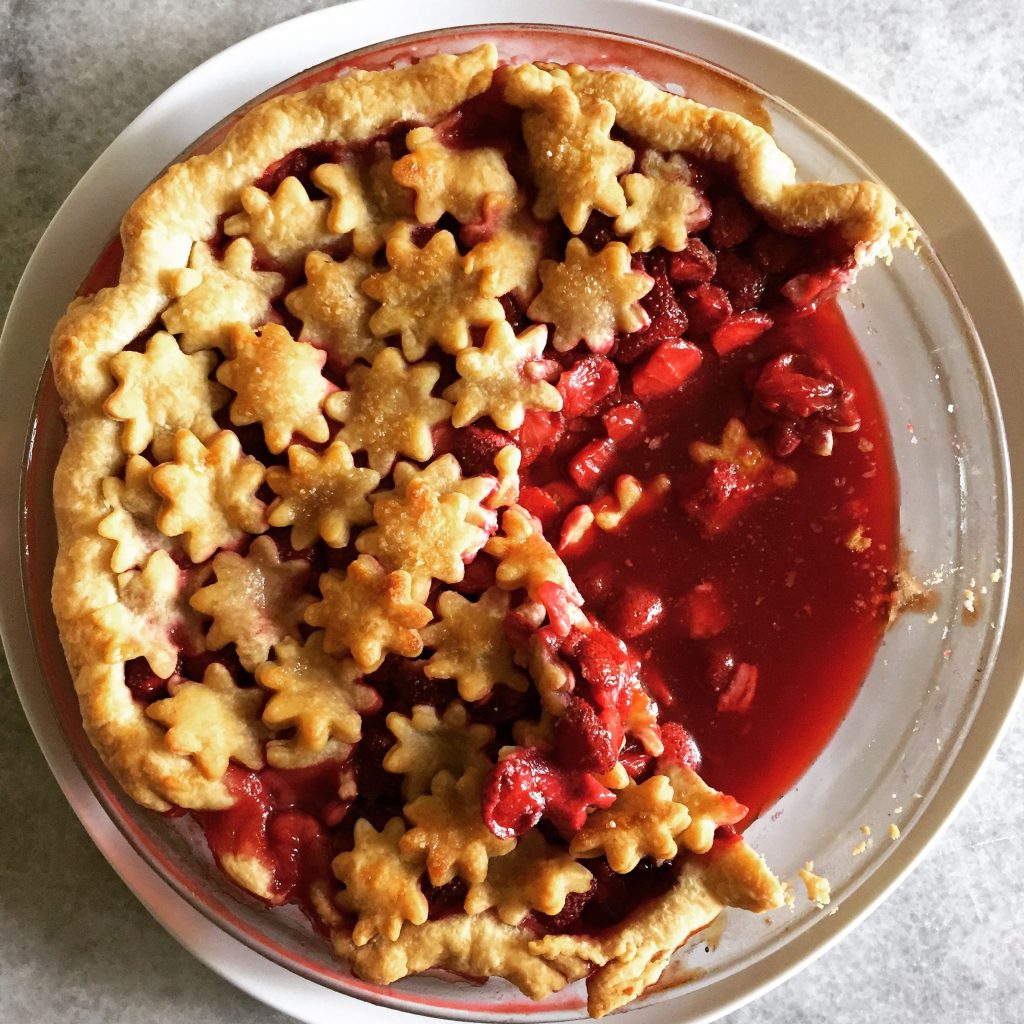 It makes use of scraps, and I just pile them on top of the pie. I'm also loving the simple four-piece lattice, like in the pie at the very top of this post. It achieves the whole lattice magic without the frustrating race to weave endless pieces of crust as they soften and melt under your fingers.
Here is my pie formula for one double-crust pie:
6 to 7 cups fruit
1/2 cup granulated sugar (you can increase this to 2/3 if you like your pie sweeter or your working with really tart fruit)
The zest and juice of 1 lemon
1/4 teaspoon salt
1/4 cup cornstarch or arrowroot powder
Start by preheating the oven to 375°F. Butter a 9 or 10-inch pie dish. Check your freezer to make sure there's space in there for a pie.
Combine the filling ingredients, and let that bowl sit and do its thing while you roll out your crust.
Roll out 1 disk of dough. Lay it in the dish, and trim around the sides so you have about an inch of overhang. If you're going to do a cookie cutter crust you can go ahead and crimp that bottom crust now, but if you're going for a lattice or top crust, wait until you've set that over the filling. Then roll out your second crust. Keep it whole, slice it for a lattice, or go to town with a cookie cutter.
Transfer the filling (along with any juice) into the pie pastry. It should really pile in there, and feel like it will overflow. Top with the crust method of your choice, and if you haven't done it yet. crimp the edges. Don't stress it. You can use your hands, or you can go lazy and just press it all down with a fork. If you've used a full second crust, cut a few steam vents.
Now is the moment to freeze your pie for a bit. If you're in a hurry, this could be as little as 5 minutes (it makes a difference!) but it could be as much as 20 minutes.
Remove the pie from the freezer, and paint the crust with a wash. Ideally you've got an egg yolk mixed with a little milk or cream, but just milk is fine too. Then sprinkle it with coarse sugar (or regular sugar, if that's all you have).
Put the pie on a baking sheet. This is important because it will probably leak in the oven, and if it leaks straight into the oven it will fill with smoke and set off your fire alarm and you will never want to make pie again.
Bake the pie until the crust is golden and the filling bubbles, about an hour. Let it cool for at least 45 minutes before you cut into it.
And a few notes:
You can add spices to your filling if you want to be a little wild. Be gentle because this is pie and it should be simple. Cinnamon and blueberries is an especially good idea, though.
You can keep fruit pies out at room temperature for a day. Wrap in plastic wrap, and leave it out on the counter. Save a piece for breakfast.
You can stop before you bake the pie, wrap it in plastic AND THEN foil, and freeze it. Bake it later.
Don't forget ice cream.
And that's it! Easy, peasy. Easy as, well, I won't say it. But tell me about your pies? What have you made? What are you dreaming of?