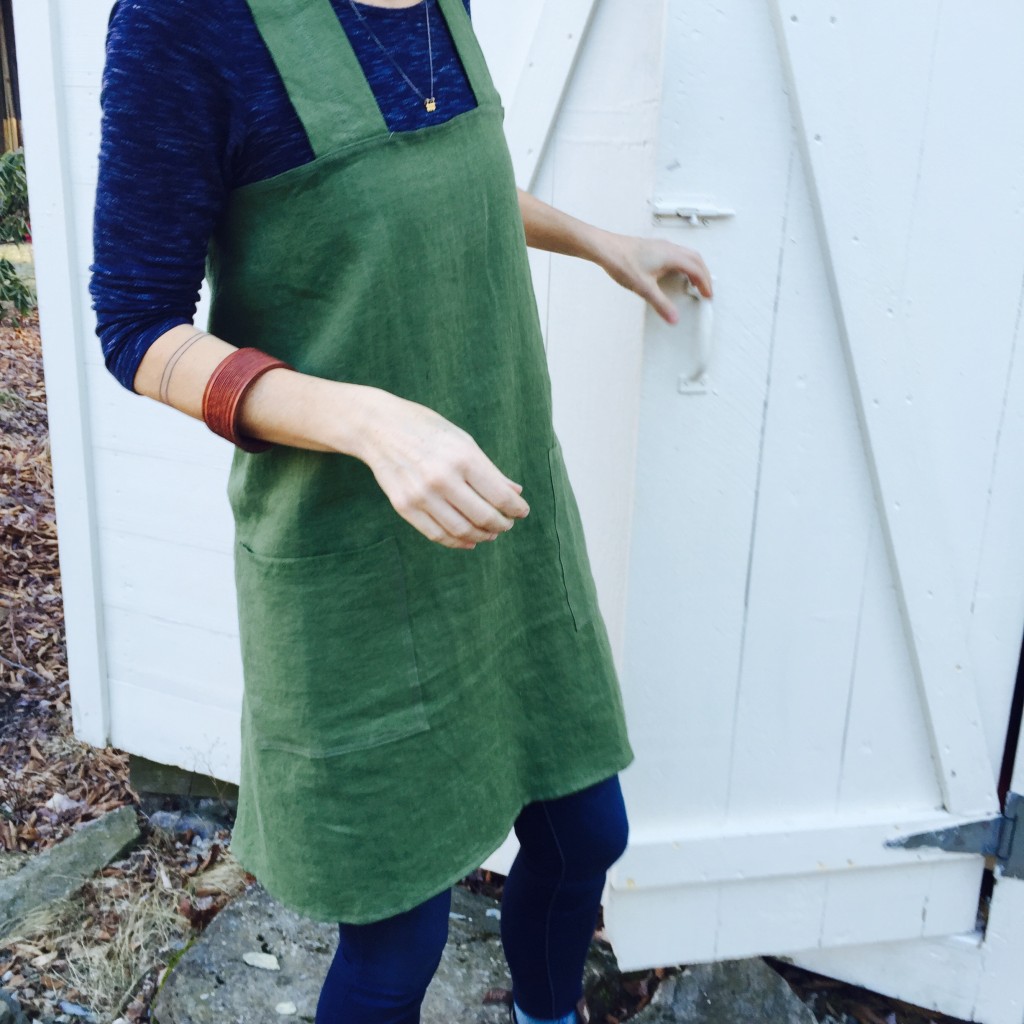 I'm no chef, so I have no chef's coat. But I'm a firm believer in a uniform, and my Kelly and Co. apron is it.
I bought my first Kelly and Co. apron before last year's Craftsy class, but I'd been thinking about it for a few years. I had met Erin at local craft fairs, and I'd spent a lot of time standing in her booth, touching the linen, dreaming about tables set with green linen napkins and kitchens stocked with striped linen dishtowels. And of course there were the aprons. One of her aprons is an investment, and every time I'd convince myself out of it. I'd think about my other aprons that do the job just fine. Next time, I'd say. Next time I'll take the leap. 
Just before I left to film the Craftsy in Denver, I went into One Mercantile and tried on an apron. I had already packed the twelve (!) stain free shirts I had to collect, my favorite wooden spoon from Mollie Katzen, the canning funnel I can't cook without. I was ready… ish. But when I put on that navy apron, I felt different. It was a little super hero-like, as if by crossing those straps over my back I really did live the beautiful yet totally practical and utilitarian life I aspire to. The pockets were big, the fit was perfect, and the stitching looked like it would hold for generations. And that's how I adopted my uniform.
That navy apron went with me on book tour, and people asked me about it after every event. Often they came to me with a bit of frenzy in their eyes, saying that they'd been looking for this very apron for years. I sent them to Erin's website. And in the beginning of this year I got a little package from Erin with a new slate colored apron and a thank you for sending people over to her. Honestly I can't take credit. The apron speaks for itself. But it sure is nice to have two aprons. I never take them off, so now I alternate one while the other's in the wash. (And yes, they wash beautifully and they just get softer with time.)
Erin asked if Kelly and Co. could come on as a site sponsor, and of course yes, yes, yes, but I also got so excited about the prospect of giving away an apron here. So here it is, an April apron giveaway. We have arrived. Are you ready?
Yes!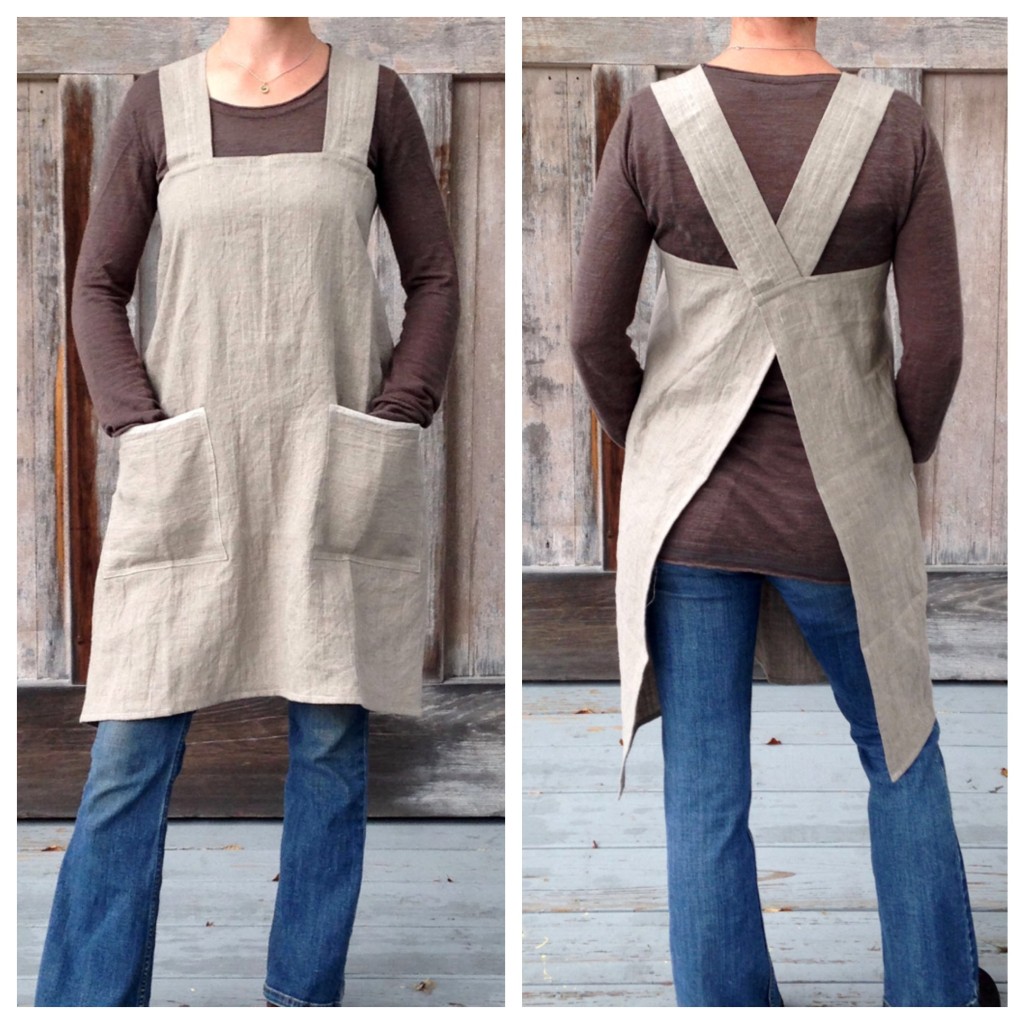 One winner will get a linen pinafore apron in the color of your choice. Sizing is pretty simple and Erin can help you out, but if it helps–I'm a medium and I'm a medium sort of person (about 145 pounds, fairly broad shoulders, a bit busty). I'll keep this open for a week and choose the winner at the end of the day on April 11. And for the whole month of April, Kelly and Co. is offering 10% off to you all with the code springtime10. That's good for aprons, but also everything else on the site. So when it all comes down to it, there's a bit of winning for all of us.
To enter, just say hello in the comments. Leave it at that, or introduce yourself. Tell me a story. Or just tell me what color apron you want. If you've been lurking, come out of the shadows! However you want to do it, I'd love to hear from you.