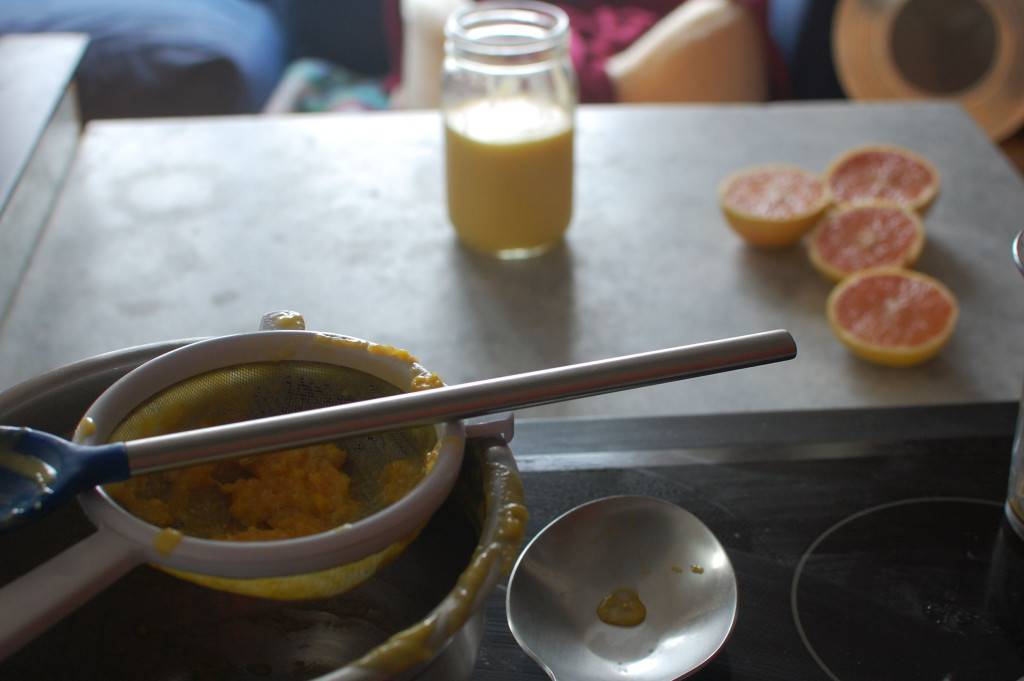 I'm on a curd bender, so I wanted to make sure there was PLENTY of curd on the site. This is a recipe that ran in a column I wrote for a local website, and I thought it should live here, too. It went up on that site exactly a year ago and this year I've got three green lemons again. So I guess things are pretty predictable over here…
New Englanders are a funny bunch when it comes to local food. Whether you're talking to a recent transplant or a generations-back resident, I think all who feel they belong to the region inherit a stubbornness that can be traced back to the Puritans. Although it snows into May and our growing season is over before you can say "kohlrabi," we like to speak of New England as if it were the North American fertile crescent, insisting that everything we could possibly want can be grown right here in our enchanted soil.

Except avocados, that is. Oh, and bananas! And coffee. And the list goes on and on, often ending in the queen of them all, citrus.
We try. Oh how we try. I myself have a Meyer lemon tree reaching for the sparse sun coming into my kitchen. It's always hanging on to life, just barely. Right now, I'm pretty sure its three green lemons (green since last summer, when they grew that way) have given up hope of any transition to yellow. Maybe I should just call them limes.
But as the world freezes, we start to crave citrus. And somehow it becomes an almost local food, just because we know it's so marvelously in season right now. I'd never move to Florida, we say (who could give up the glory of New England?), but man am I happy they ship me those grapefruits in January.
Local, shmokal. I say, anything that gets you through the winter. And if we have to import our sunshine for a few months, so be it. I, for one, like my sunshine thickened with eggs and sugar, scooped onto yogurt in the morning.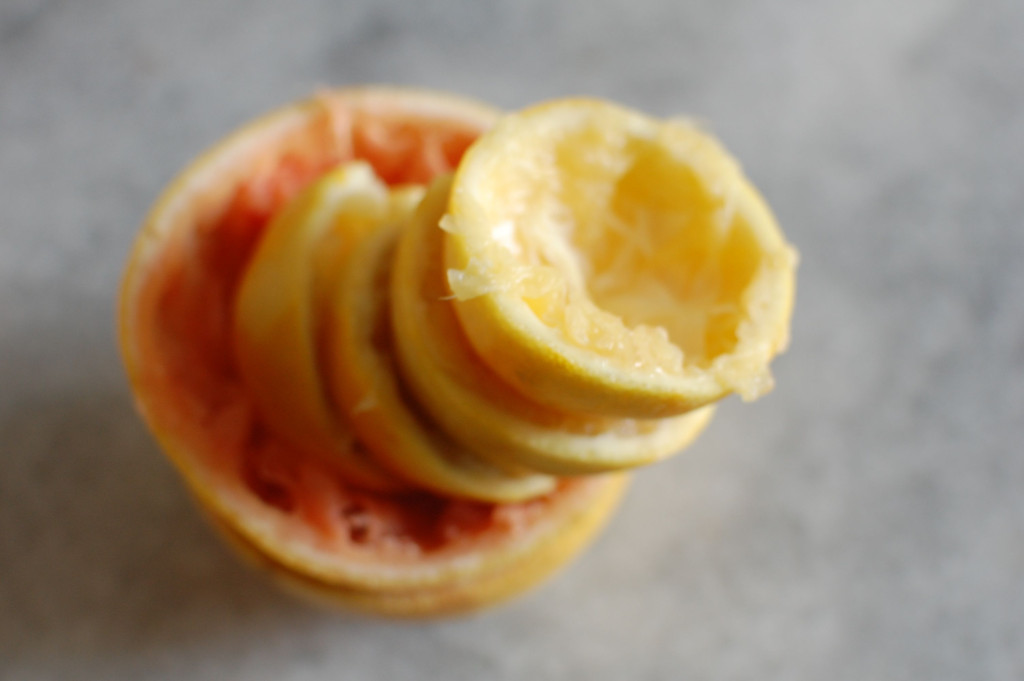 Grapefruit Ginger Curd
Makes about 3 cups
¾ cup fresh-squeezed grapefruit juice (from 1 to 2 grapefruits)
¼ cup fresh-squeezed lemon juice (from 1 to 2 lemons)
2 teaspoons lemon zest
1 tablespoon grated fresh ginger (you can leave the skin on)
8 tablespoons (1 stick) unsalted butter, cut into pieces
1 cup sugar
5 eggs, beaten
1. Combine the grapefruit juice, lemon juice, zest, ginger, butter, and sugar in the top of a double boiler over medium heat. Warm, stirring often, until the butter melts.
2. Add the eggs to the citrus mixture, pouring them through a fine-meshed sieve as they gointo the pot. Whisk to combine, and rinse out your sieve for the next step.
3. Stir constantly, scraping down the sides of the bowl as you go, until the mixture thickens and gets creamy, 5 to 8 minutes. Pour the curd through the sieve into a jar. Refrigerate for up to 2 weeks, or freeze for up to 3 months.