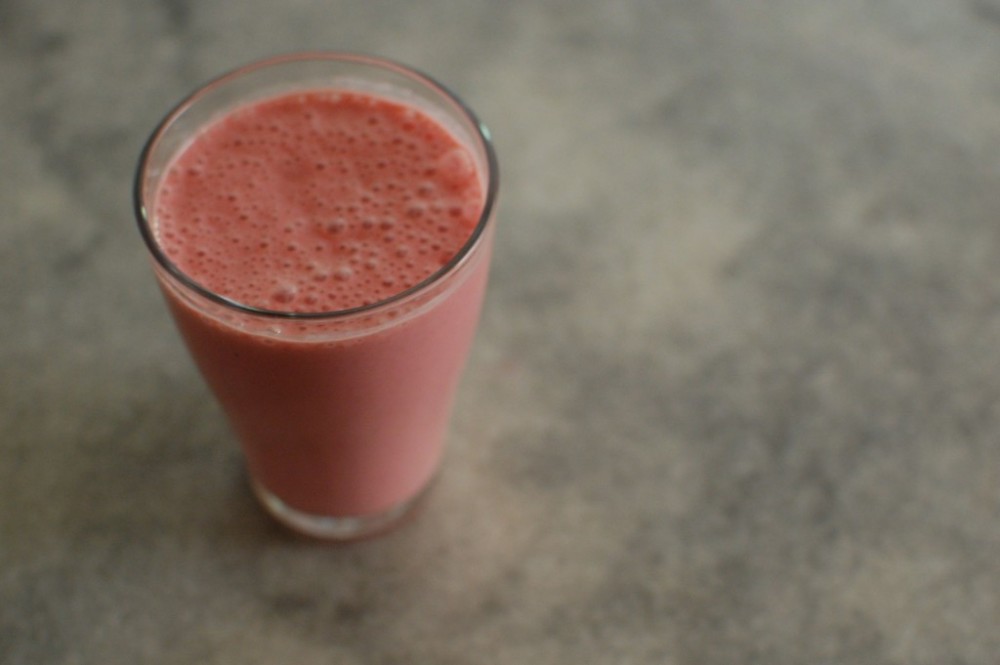 Last week on of those perfect hot/cool nights,  we sat out on the porch and drank mojitos and ate green chile cheeseburgers. The dog hung out calm and mellow and not barking at the neighbors, and my sister brought her new blue portable record player out onto the porch and put it on a chair and played her new Alvvays record, which also happens to be blue. Somewhere over the course of the night I paused and felt summer on my skin, and I realized that  all it really takes is a blue record player on a porch at sunset to feel like you're smack dab in the middle of an anthropologie catalogue.
That made me laugh, because life is many things, but most certainly not an anthropologie catalogue. That @#$& is totally NOT REAL.

Still, it's nice to pretend. I feel like summer blows through here with a wave of crazy imperfection, not the "I'm wonderful because I'm imperfect" kind of perfection, but rather the other kind- the house that's too hot, the oops we forgot to make dinner so here's some popcorn, the sorry I forgot to take my wet bathing suit out of the bag-I guess I'll just wear it again kind of imperfection. All the routine goes haywire and we collapse into bed at the end of each day, still covered in sunblock or bug spray or plain old dirt. But there are these moments- these summer moments! This season is a heartbreaker, for sure.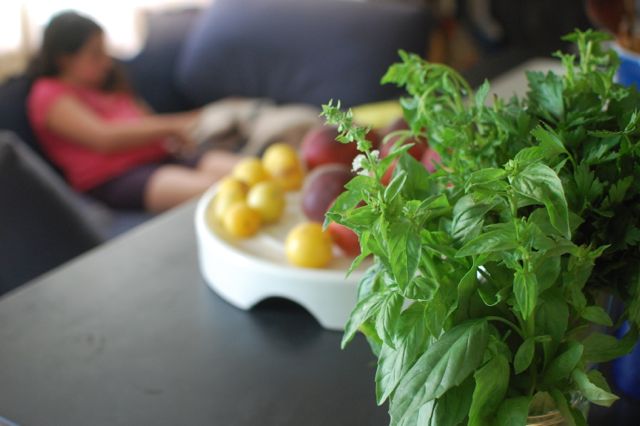 Summer news of note:
We have a new site! (And I say we, because I had a LOT of help.) I'm still working out a few kinks, so feel free to let me know if you find any. I know there have been some photo-loading issues, which I hope we're resolving. But come explore! Poke around! I think you'll like it here.
I just finished this book, which is officially my beach read recommendation for anyone who likes post-apocolyptic super smart semi-sci-fi fiction. (Yes, I made up that genre bucket, but you who go there, know who you are. Read it.) In the same vein- if you missed the Mad Max movie, go see if it's still playing in that second run theater on the outskirts of town. Best thing I've seen on screen in a long time.
I've got a few new classes with Margaret on the books, an everything-you-need-to-know-about-growing-and-preserving-tomatoes-and-garlic extravaganza in August, and good old classic cheese making in September. Both are filling up fast, so go look at that new tab (!) in my nav bar to register. Hover over the word and a fancy menu comes up.
And last but definitely not least, Joey and I are doing something a little nuts next week, and if you feel like traveling, you might want to check in and follow along a bit. I'll share more about it by the end of this week, but you can find a preview here. Yup, it's really happening.
It's been too hot to cook, so I've been more focused on drinking delicious things. When it's too early for bourbon, there's been kombucha, iced tea, fancy bubbly water, and most recently lassis. I posted this one on Instagram last week and so many people asked me for the recipe (on and off screen), I thought it should probably live here.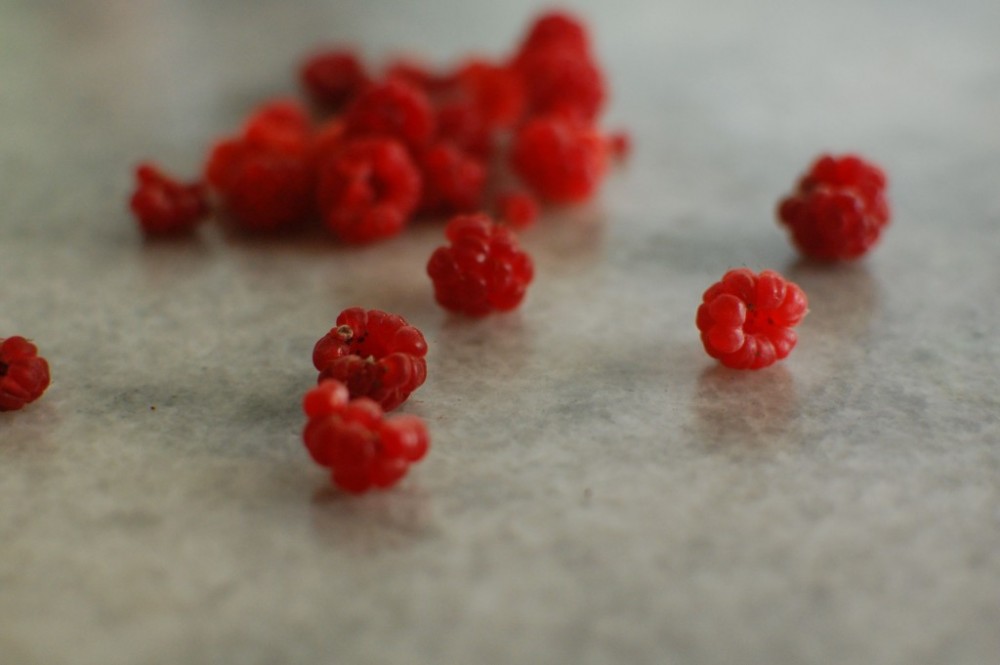 This has been my favorite 2:00-snack lately- sour, cold, refreshing, and a perfect use for my very imperfect and slightly bug-eaten raspberries out in the yard. I pick a handful at a time, and that's just enough for this recipe. You can also freeze raspberries as you pick them (since they won't last longer than a day, if that) and do this with frozen raspberries.



Raspberry Mint Lassi
Serves 2
1 cup raspberries
1 cup plain yogurt
6 to 7 mint leaves
3 to 4 ice cubes
1 teaspoon sugar
1/2 cup water
Combine all the ingredients in a blender and blend until smooth and foamy. Serve on its own or over ice.