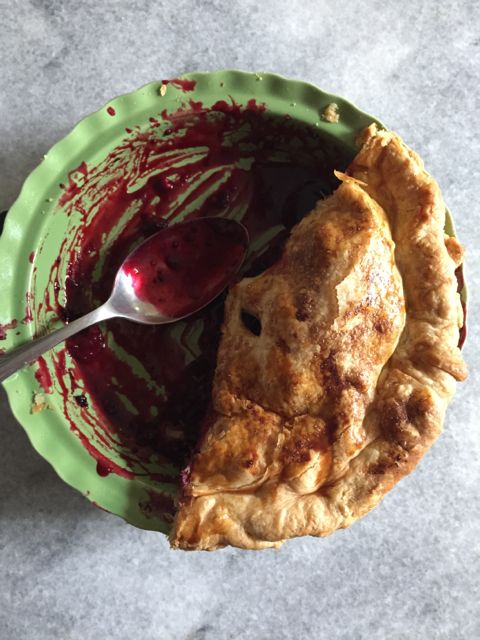 Joey makes me valentines in February, and I make him fruit pies in July. It keeps the peace.
And so I've gotten better at pie. Passable, at least.
This last week, our whole world has filled with black raspberries. I made a bunch of batches of pie crust at once (so easy with this recipe), and every time we head down to town or out for a walk, we bring some sort of container. So there's been a lot of pie.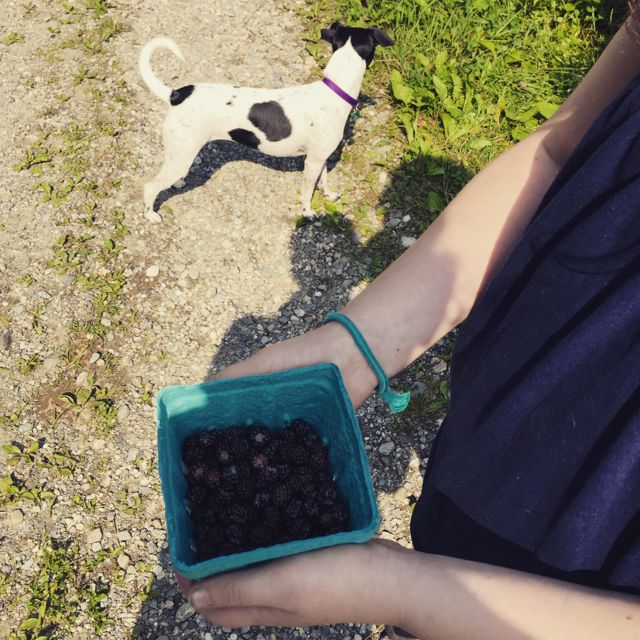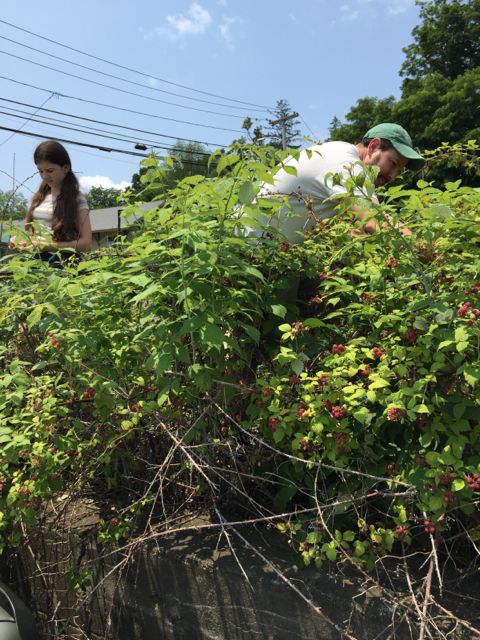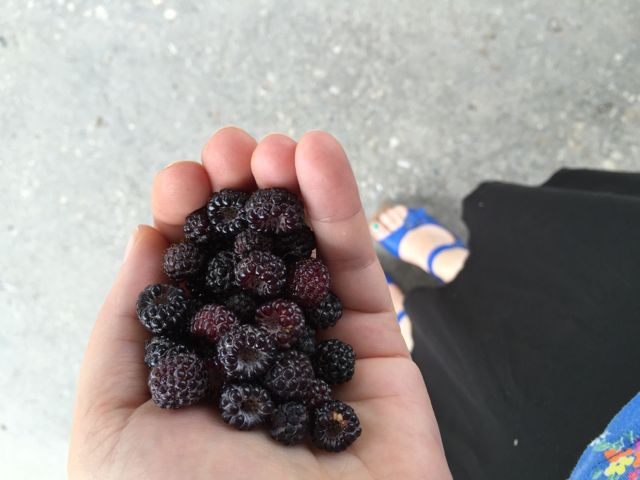 My basic formula is somewhere between 6 and 8 cups of berries, 1/2 to 3/4 cup sugar, the zest and juice of a lemon, and a heaping 1/4 cup cornstarch. Black raspberries tend to appreciate a bit of spice, so this week's pies have had cinnamon and ginger in them too.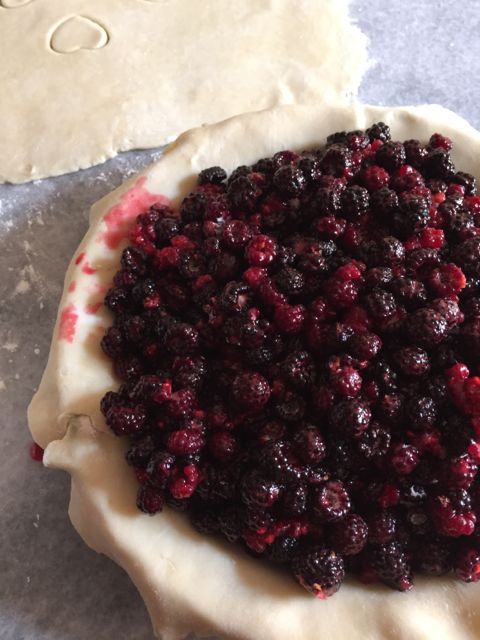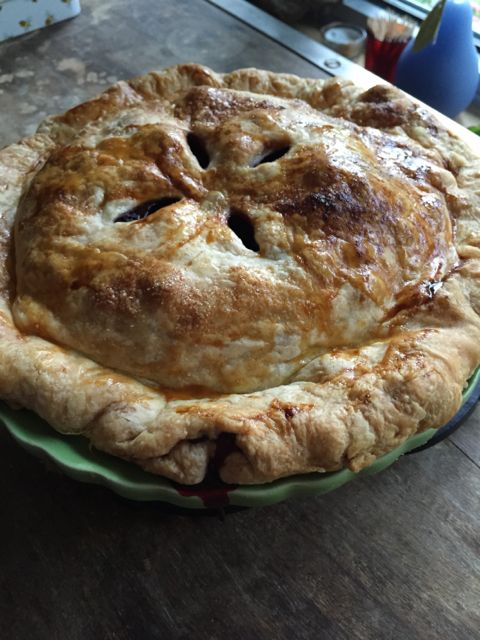 I'm not sure if I'll ever make beautiful pies, but I do make a pretty tasty one. I thought I'd take a moment here, just to go over a few of the pie basics I've learned over the years. Years ago I started out feeling like pie was something I just couldn't do, and now it's one of my favorite things to bake. If I can get there, anyone can. So here's a few tips and tricks, just in case your world is full of berries, too.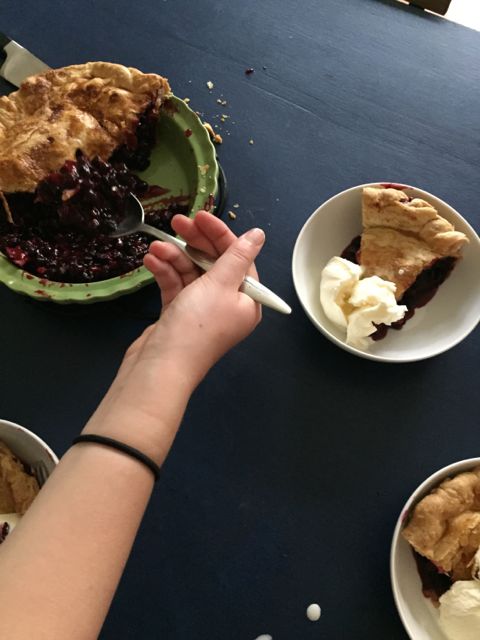 1. Start with this dough, and double or triple the recipe. Then you'll have crust in the freezer, and it will feel so easy. This dough isn't finicky or intuitive at all. It just works.
2. Keep it all cold. It's a cruel trick that the best time to make pie is also the worst time to make pie. Pie dough doesn't like the heat, so you need to coddle it a little. Keep it in the fridge until the moment you're ready to roll it. Put the whole pie back into the fridge or freezer for a few minutes before you bake it. Even chill your hands under cold water before you touch the dough. Take every opportunity to keep the butter cold.
3. Don't over-sweeten. Keep your pie tart, and add sweetness with the ice cream. Then you avoid the weird syrupy fruit quality that makes people think they don't like fruit pie.
4. Make pie on ordinary days, not just for special occasions. Then you get to eat it for breakfast.
5. Keep your eyes out for berries. In some places of the world right now (like my place), they are everywhere. For free.  If you can't pick enough for a pie at once, throw them in the freezer and collect them there until you have enough. Don't wash your berries. Find them somewhere where they don't spray. (The side of the road is perfect for that.)
Hello from pie land over here. We're heading up to Maine for a few days, but I'll be back with more pie, most likely, and a new site, too! Hope all is well in your corner of the world.