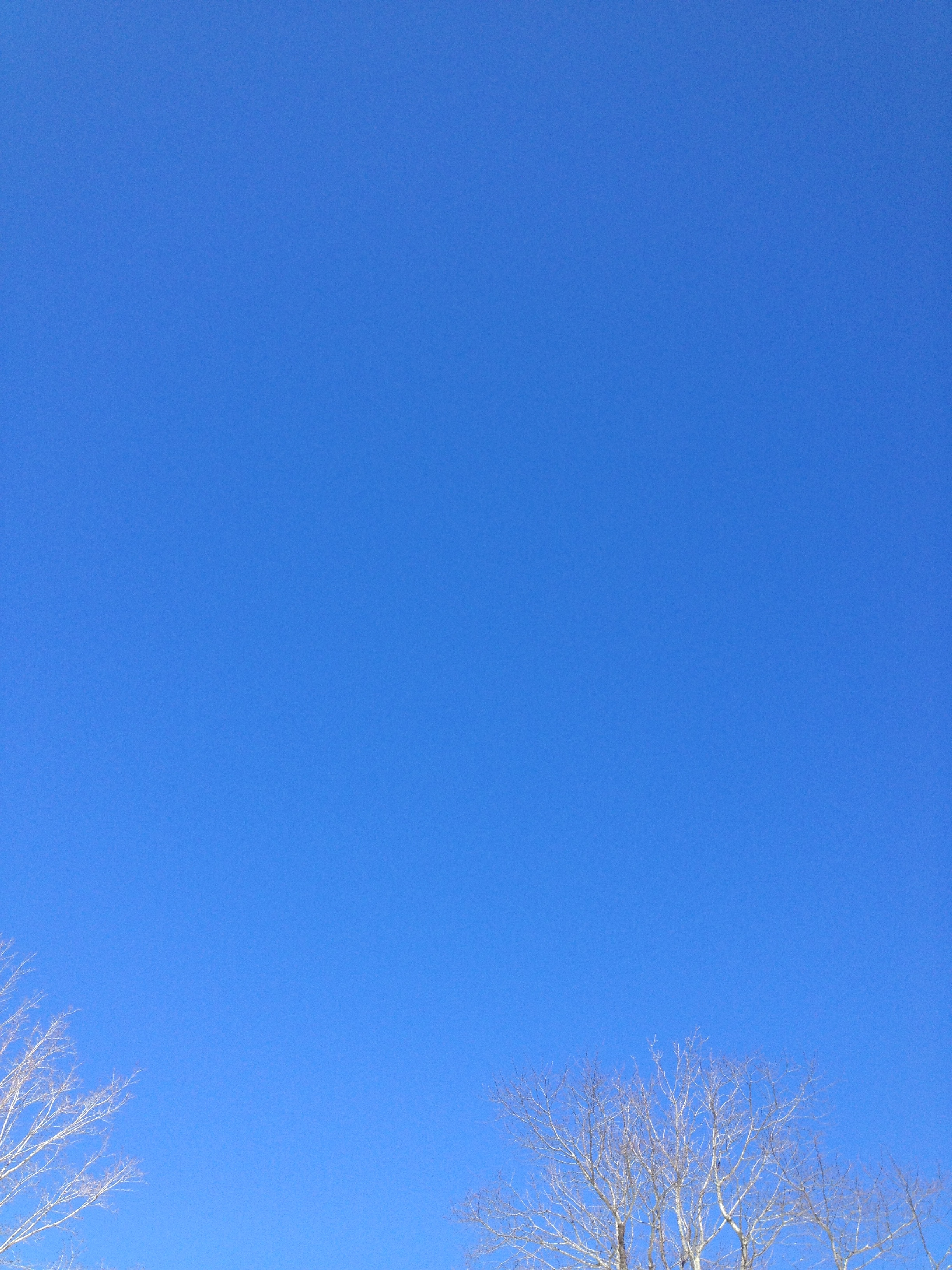 First… Kristin in Franklin County, you won the Fire Cider! Just tell me where to send the goods. And thank you to everyone who entered.
Last week, I had the great fortune to spend a week at one of my new favorite places, the Spruceton Inn. It was a really great week. I got loads done and came back with some new inspiration, too. There was so much about the week that made good, but one of the lucky factors is that being 3 miles down a dead end road in the Catskills, the Spruceton Inn has very little internet and no cell service.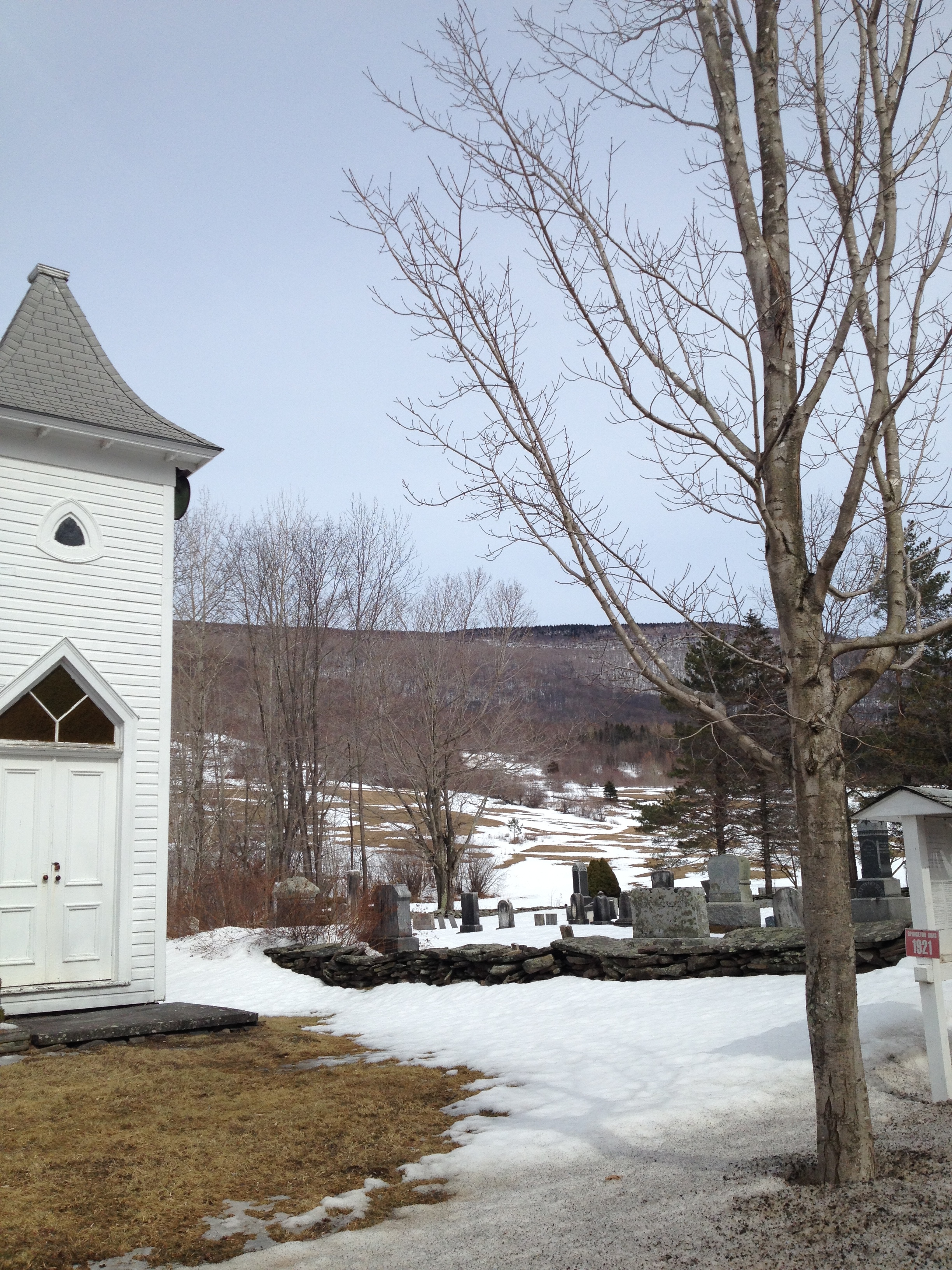 I try not to do too much internet hand wringing, although I find it's easy to slip into it. I think most of us have a complicated relationship to these great wide webs, and whenever I try to write about it even for myself, the wringing begins again. But somehow with the space away from it, I was able to think about the internet a little differently, and I thought I'd share some of those thoughts here.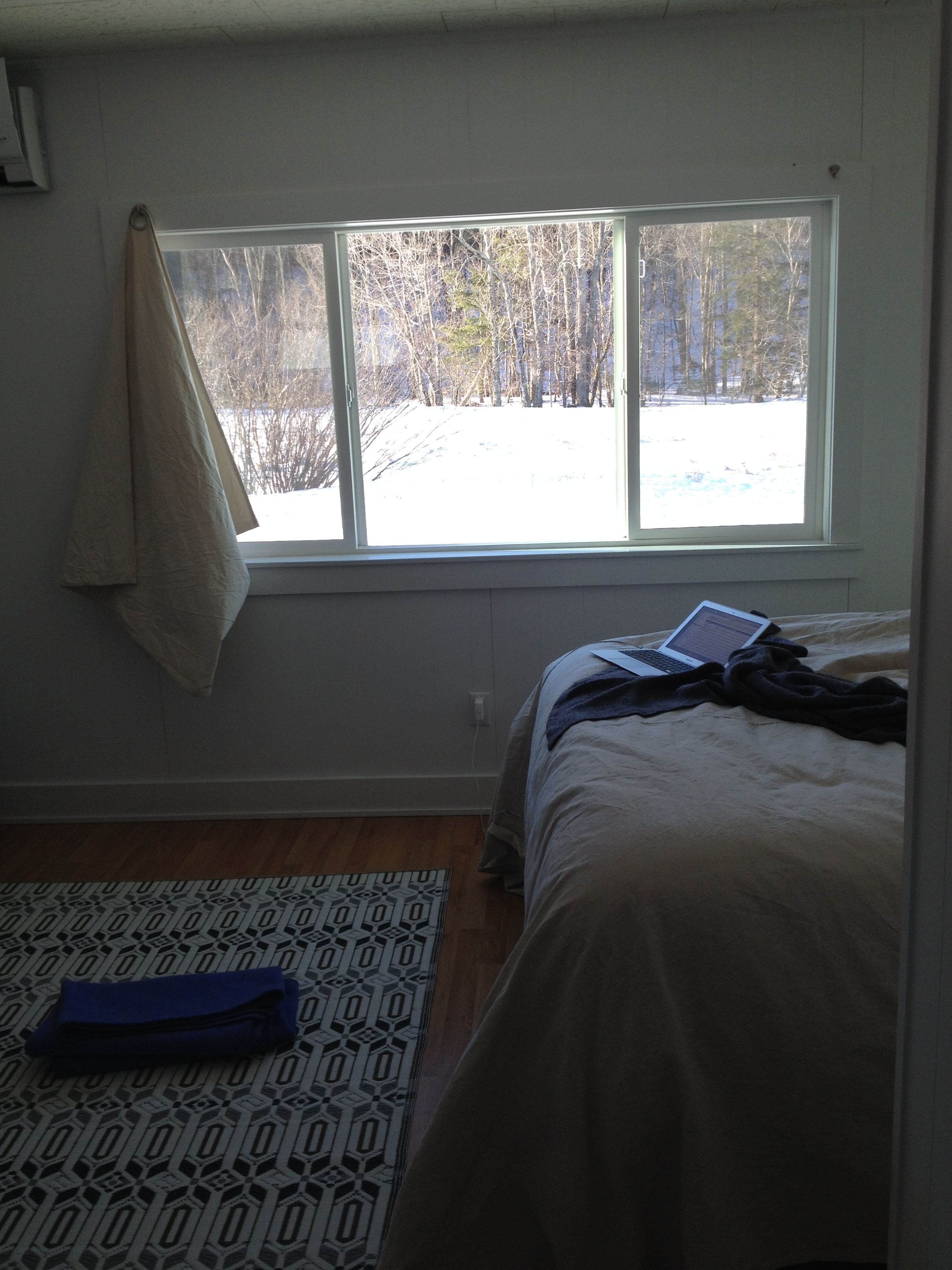 When I was a kid, I lived in a house where the mailbox was across the street.
I loved checking the mail.
I was the kind of kid who sent away for stuff whenever I could. I was obsessed with the idea of vacations, and as this was the time before the internet, there was still such a thing as vacation pamphlets, which, if you're younger than me or just were never into vacationing, were full color brochures about cruises or islands or that sort of thing, and although usually people looked at them at travel agencies (remember those?), you could also send away for the brochures through ads in the back of magazines, and this is what I did. I had a stack of these in my room, and for fun I'd plan out and price vacations. I did the same thing with catalogues. I loved the brown paper Body Shop catalog and JCrew, and I'd give myself an imaginary budget and try to spend it wisely.
This is just to say, I got a lot of mail.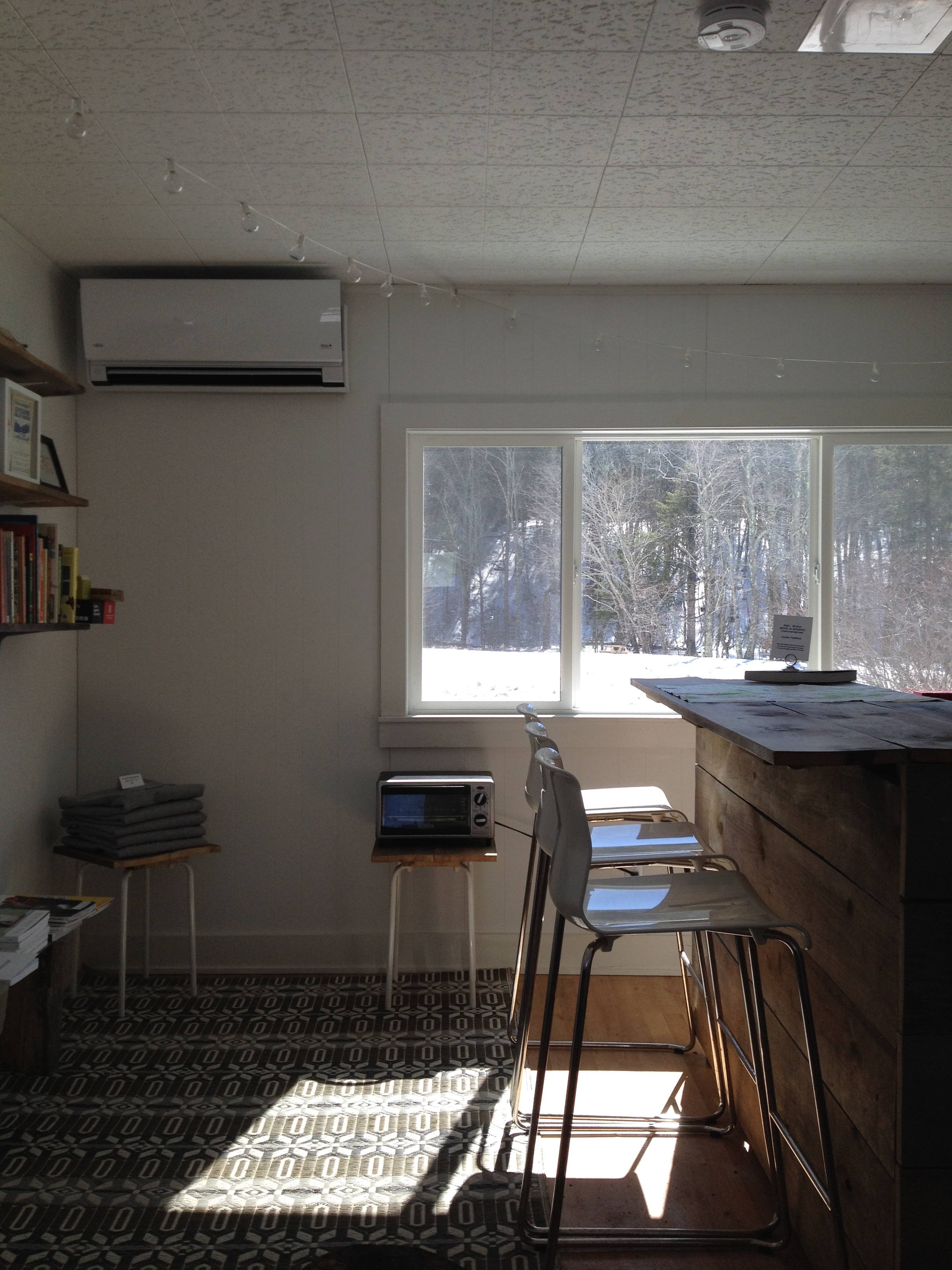 I remember how it felt when I heard the rumble of the mail truck come. I remember the sound, and the feeling in my belly that THE MAIL WAS HERE and whatever I was doing I'd drop it and put on my shoes and shoot out the door. That feeling of expectation and promise would propel me across the little front lawn, and I'd hold it back while I looked both ways and gallop across the street like a racehorse.
It was almost too much to take.
And then I'd be there, at the mailbox, and I'd get to open it up, and take out the pile, and that would be the end of the unexpected. Because of course as much mail as I got, I usually didn't get any, and as soon as I saw that it was bills and the penny saver the moment was over. But then there were the days—the days the Body Shop catalog came, or maybe even a brochure from Antigua—and the thrill of holding those beauties in my hand was exactly what I'd hoped for.
And then, of course, I'd get to do it again 24 hours later. I loved checking the mail.
Having the internet? It's like being able to check the mail every single second. Every moment holds the possibility of delivery. Is there a new email? Did someone like my Facebook Post? What's that beautiful lunch soandso just put up on instagram? Oh look! Boden's having a sale on kid's clothes. Who's that new follower on twitter? Oh she has a blog! Did she knit that? I should check my bank balance! What's the weather channel saying for Friday? Is there a new email? Ding! Who's texting me? And on and on and on.
Every time I press the little round heart-of-the smartphone button, it's like the sound of the mailtruck is ringing in my ears.
Sometimes I think that the internet overwhelms me. Bombards me. There's too much information, communication coming in. But I think at it's heart, that's not it.
What overwhelms me is the constant suspended state of me, a child, running across my little yard towards the possibility-filled mailbox. It is my own feeling of bursting out the door that overwhelms me.
And this past week, the mail didn't come. At least, not much. I had to go outside, walk through the ice and snow, open my computer, and check the mail. I did this about once a day, and sure enough, walking towards the little spot that had internet, I heard the rumble of the mail truck. I walked a little faster.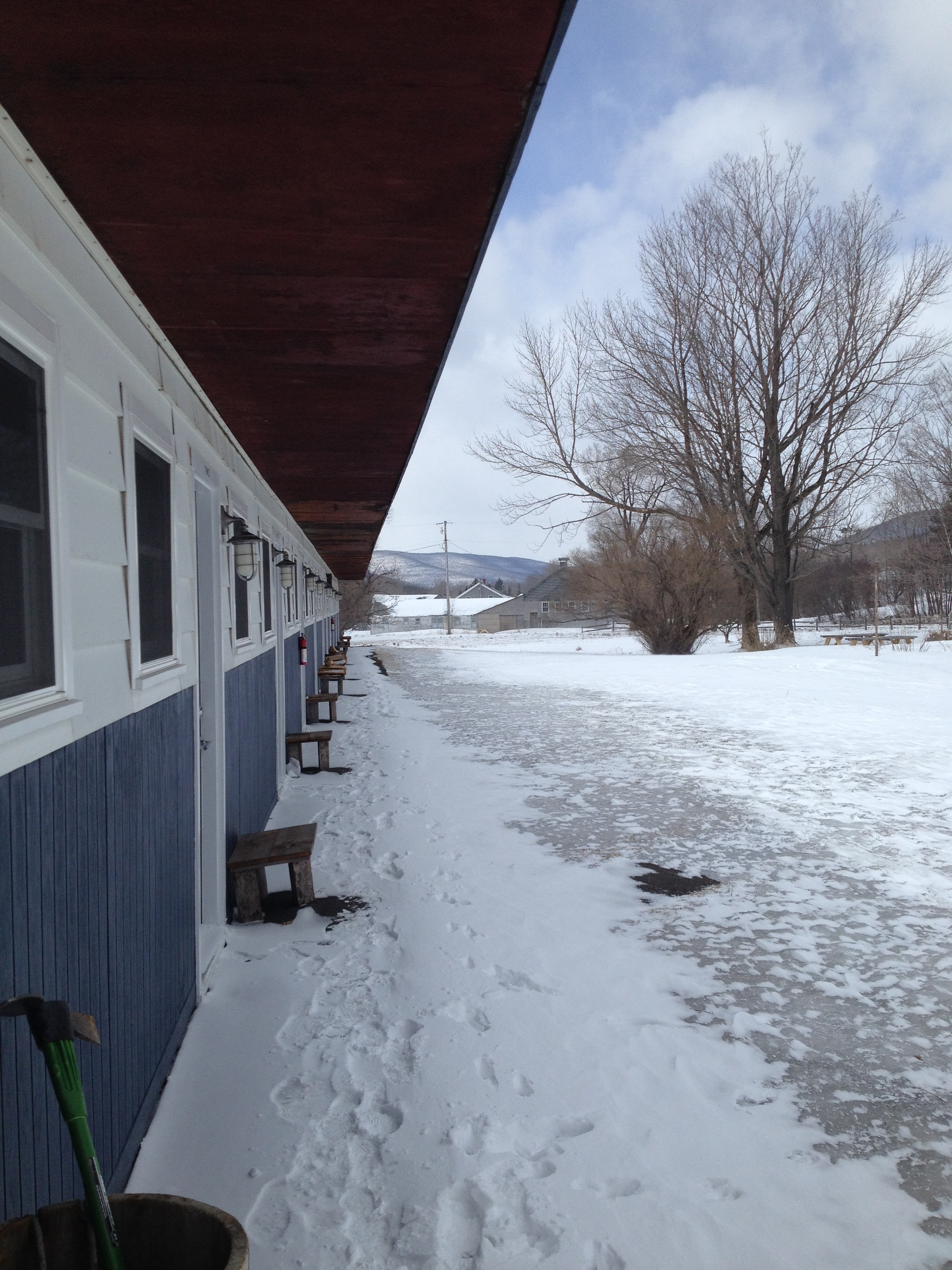 But then, after I'd checked the mail (sometimes a Antigua brochure but more often the penny saver), I'd walk back to my quiet room. And then I'd go back to work.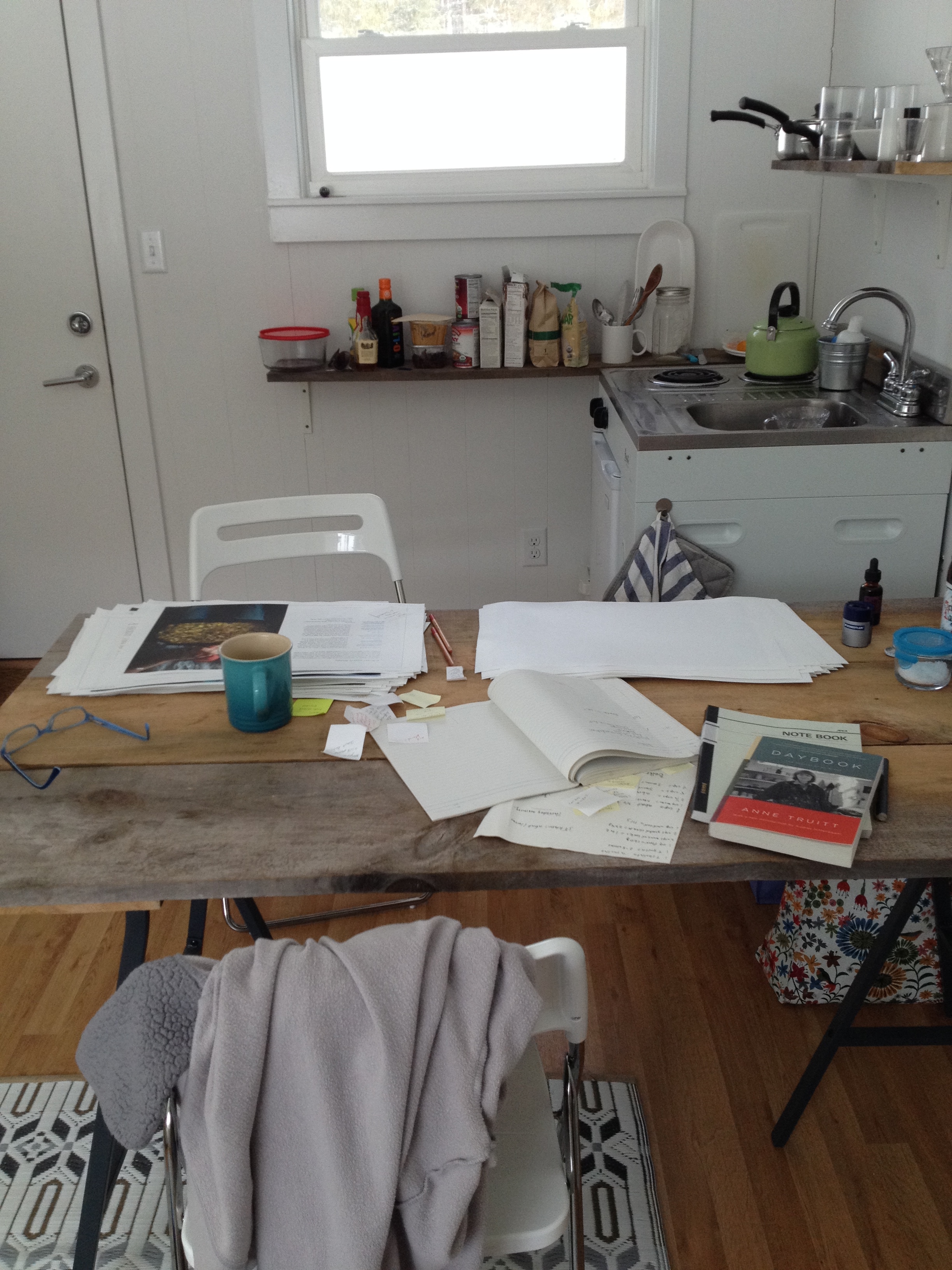 Applications are already open for the Spruceton Inn 2016 artists residencies. If you have the kind of work that might benefit from that sort of thing, apply! It's wonderful, wonderful, wonderful.