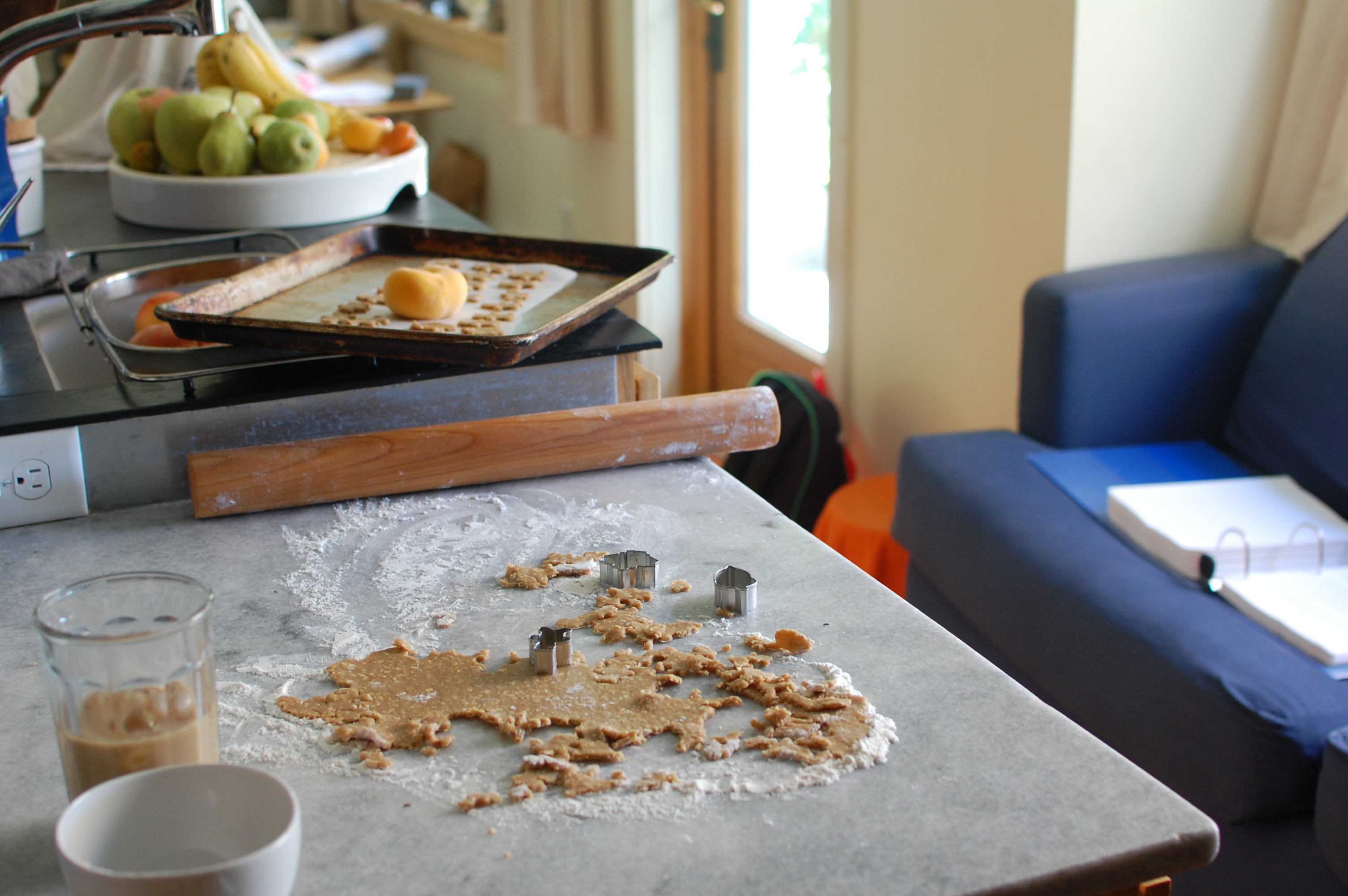 Joey said something last week–that you never know what the summer music will be until the summer's over. We always end up with summer music, and it's some cd we actually splurged on at the record store so we could listen to it in the car, or it's something someone brought over to a party and it just never left the cd player in the kitchen. But we never hear music right off the bat and say this! this will be the music of the summer! Instead it just happens to be playing all the time, and we end up associating every single memory with some song or another. In the fall, or even the next year, we know that that was the summer music.
Back in July, Joey took me to a tiny music festival at the Dream Away Lodge. I've talked about the Dream Away a bunch here, mostly because it's one of my favorite places. But every year they have a music festival out on the side lawn, and they don't advertise it hardly at all, but really amazing bands come–bands you've heard of and want to see, and there's a little bar outside and people bring their own beach chairs and blankets. You don't have to buy a ticket or anything–the bands just play for tips. Joey's gone for several years in a row, and he always stays out till 2 or some crazy hour like that, and he has the best time. But this year, there was no one to go with him, and the stars aligned so we could leave the girls home with my parents and I could go.
He did a little research the week before, and we ended up buying an album from one of the bands we knew would be there, a band (ironically) named Death Vessel. It's just one guy, and he sings in an unearthly way where you're not quite sure he's a man or a woman–it's just so beautiful. So we'd been listening to his album, and then we showed up at the Dream Away midway through his set, and there were maybe 30 people sitting on the lawn. It was just getting dark, and the full moon was in the glow before it's rise, so it looked like there was a city hiding behind the mountain.
I felt like I had arrived in a perfect moment of the world.
We stayed for most of the show as the moon rose higher behind the stage. Every so often we'd get up to stretch our legs, and we'd wander through the labyrinth or over the big rock lit with twinkle lights in the woods. And when we were so tired we had to go home, we walked back to the car with The Low Anthem serenading us the whole way. And although it had been clear and beautiful, it poured on our way home, and it seemed it had been raining everywhere but on the lawn of the Dream Away.
The summer is over, and now I can know it's true. Death Vessel was the music of the summer.
I sent in my book (!) on Monday, and the girls started school on Tuesday. Fourth and Sixth grade, if anyone's counting. Sunday night, we went over to our friends Jon and Juan's house, which happens to be the house where I wrote the proposal for the book over 2 years ago. I had a little left to do, and while every one had a party downstairs, I sat in the room in which I'd begun, and I finished. If I'm to be honest, I have to tell you that this book probably took a few years off my life (although time will tell). I hear that's par for the course with a second book, as anyone who works in books in some way who I would talk to about the difference between this book and the first would reply–well it's your second book! Second books are HARD. One of these days I'll try to figure out how not to put my whole heart and self into the things I make, and then maybe I can save a bit for myself. But all that being said, I feel happy with where it all landed, and the relief of finishing turns out to be commensurate with the difficulty of the process. Jon and Juan had champagne waiting for me when I came downstairs, and champagne has never tasted so good.
Since then, I've been making food without recipes. I've been making snacks for lunch boxes, and bread for sandwiches, and I have a million things in fermenting crocks (more on that soon), especially lots and lots of cabbage. Joey and I have started working our way through all the Spike Lee movies. I'm taking walks again. It's been a good week.
I'm still listening to Death Vessel, as technically the summer is still with us. I'm happy to hear anyone else's summer music recommendations, though. Soon it will be time for fall music, and I'll need to discover something new.