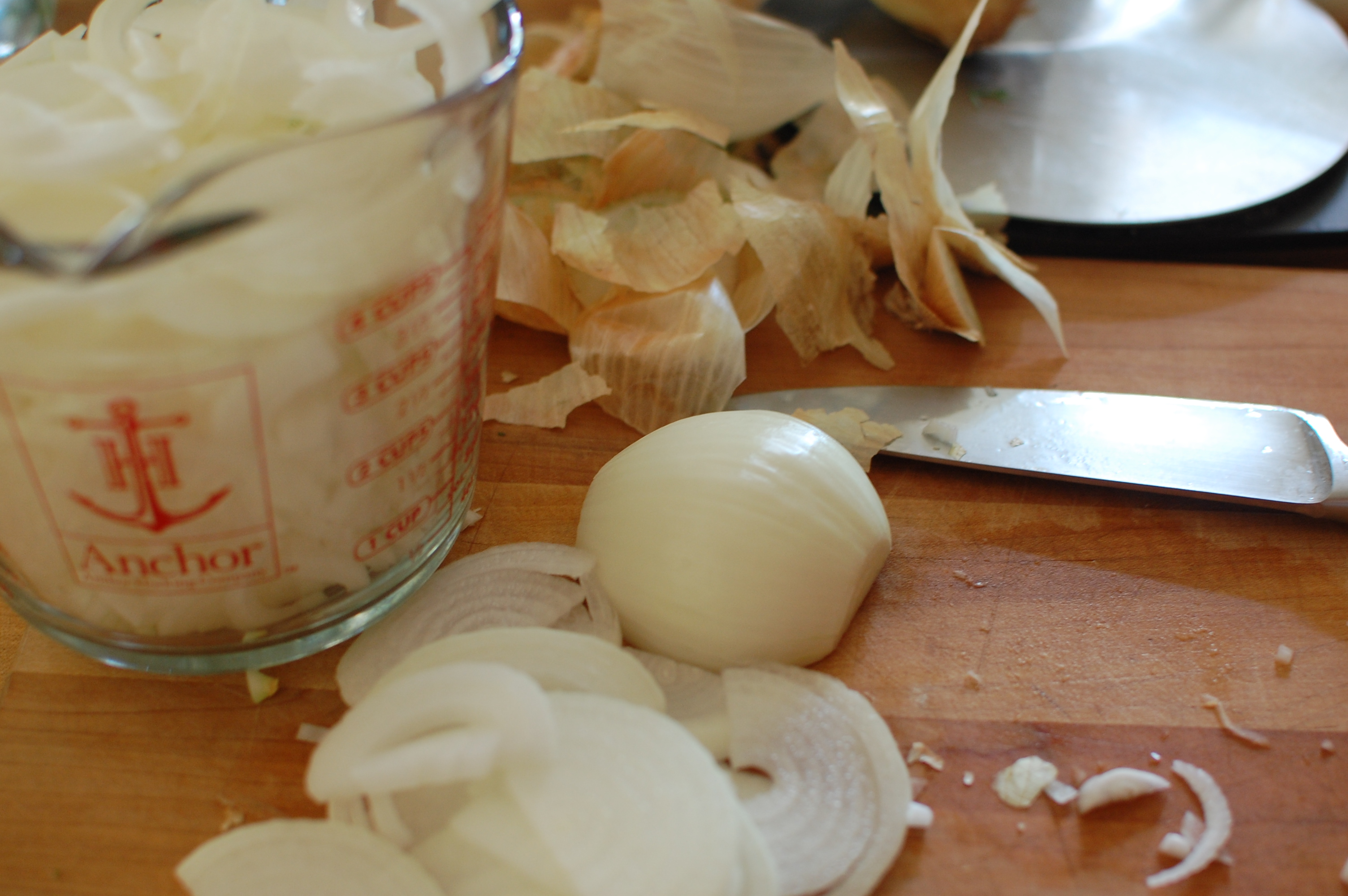 The other night, I was chopping onions. I've been doing this a lot lately, as I'm in the middle of final tests of all sorts of recipes for my next book that are no possible way seasonal. We may be surrounded by corn and tomatoes and peaches, but we're eating soup and lamb shanks and pumpkin pie. (Also, tomatoes, corn, and peaches, but in between.)  We're in the final stretch, and maybe because it's taken me two years to figure out what this book really is (classic second book syndrome, I hear), it's even more exciting to pull it all together. Last week, the girls were away at camp and Erin McDowell and Jen May spent almost the whole week working their magic here in the kitchen, and I can now officially say that we're almost done with the photos.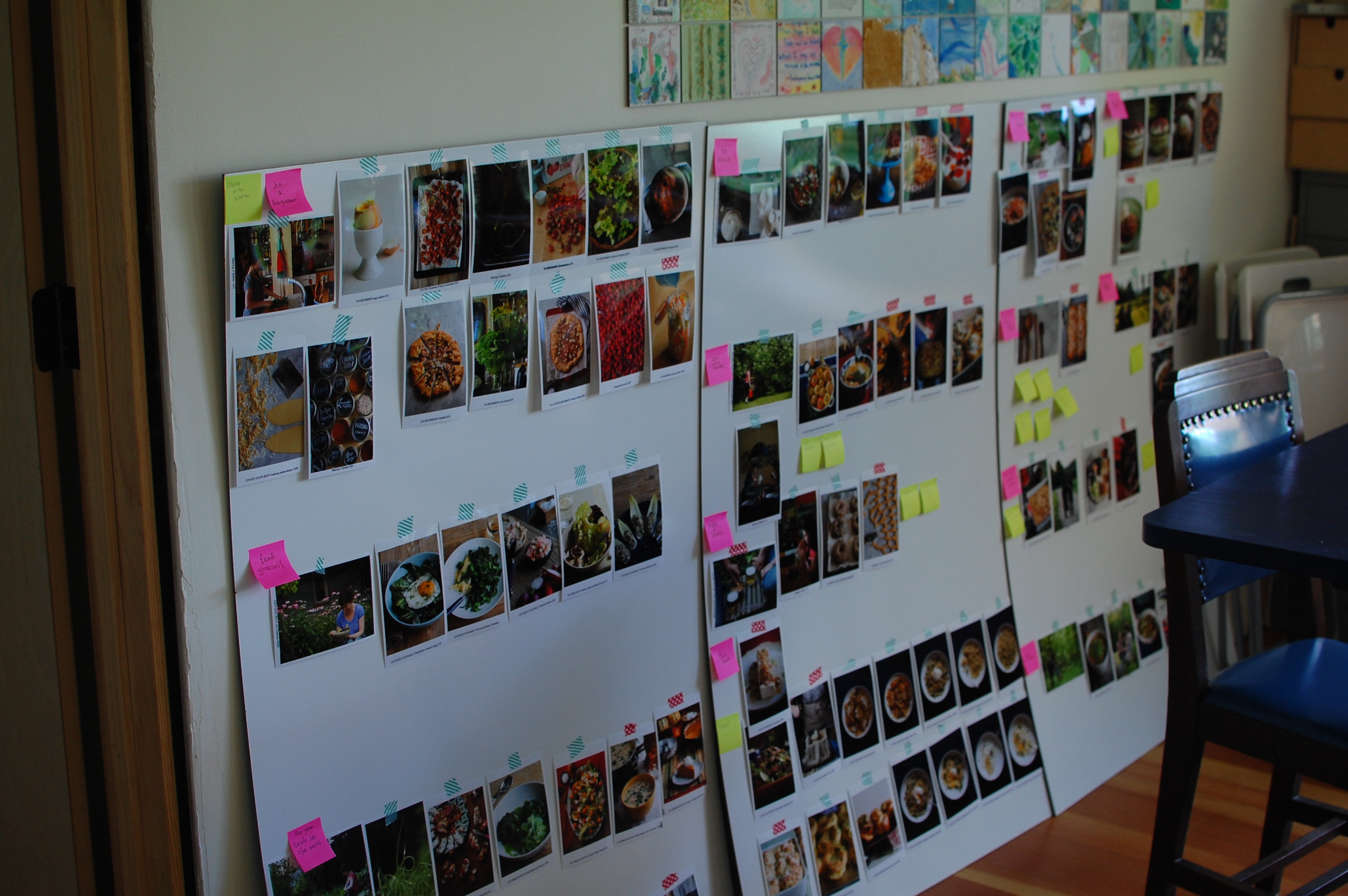 I escape from my desk and the kitchen every so often, but I can't ever really seem to get my head out of it. There are aspects of writing that are harder for me than others (mostly the alone part), but this moment when I can actually see the end coming, and when I know that I'll actually get to it–this is the part I love. This is the part of the process when I'm anything but alone. I have a stack of edits from my editor on the desk, and her voice is in my head all the time. I have Jen's images and Erin's food and my dear friend Lissa who's been testing and helping me all summer. I've got one friend's favorite plate and another's napkin collection and beautiful things generous leant with a wave and a "Go! Put beautiful food on it!" from here, here, and this talented guy, too. My mother offers to mop the floor before the shoot, and Joey–well, I could fill a post with that one. Let's just say he's a good one.
That's where I am. I'm living and breathing only this until September 1, and then life will get a little back to normal, or at least different.
But the onion- the onion! There I am, chopping my regular old supermarket onion, and it's a strong one. I've got 2 onions to chop, and by half way through the 1st, the tears are pouring down my cheeks. And although this is THE produce moment when everything is ripe and wonderful, I was overwhelmed by how thankful I am for cheap supermarket onions. Because there is nothing so perfect for me as the smell of a chopped onion cooking in butter. Nothing. And there are onions in every grocery store in this country, and although some onions are better than others, even the most basic are delicious. It's the most accessible vegetable I can think of. And even better, it makes us cry, and that in itself is a huge gift.

So I'm crying at the counter, and Sadie comes in, streaky tears down her face. She'd been sitting in the car since we'd come home, finishing her book.
"So sad. SO GOOD. Sometimes it's just so good to cry."
What a pair we are. But she's right, as she is most of the time these days. Tall, and sparkling, and right about everything. It seems the summer makes everything grow, including kids and even books.
Hello from here, and happy mid-summer. I hope the season's growing all the right things for you.