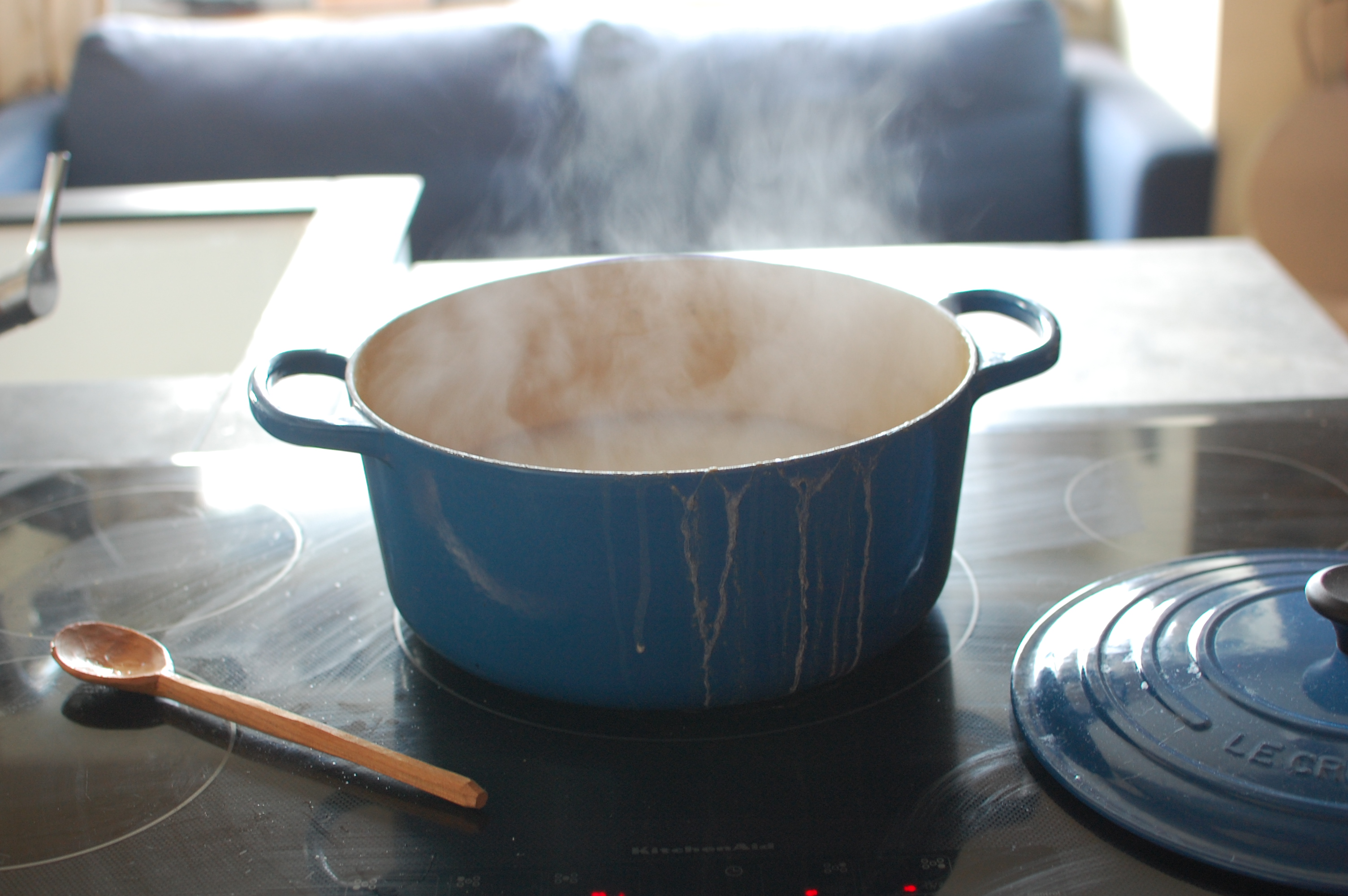 In January,
when the world freezes and we, layered
shuffle towards warmth, even
carrying it with us
whenever we can, looking forward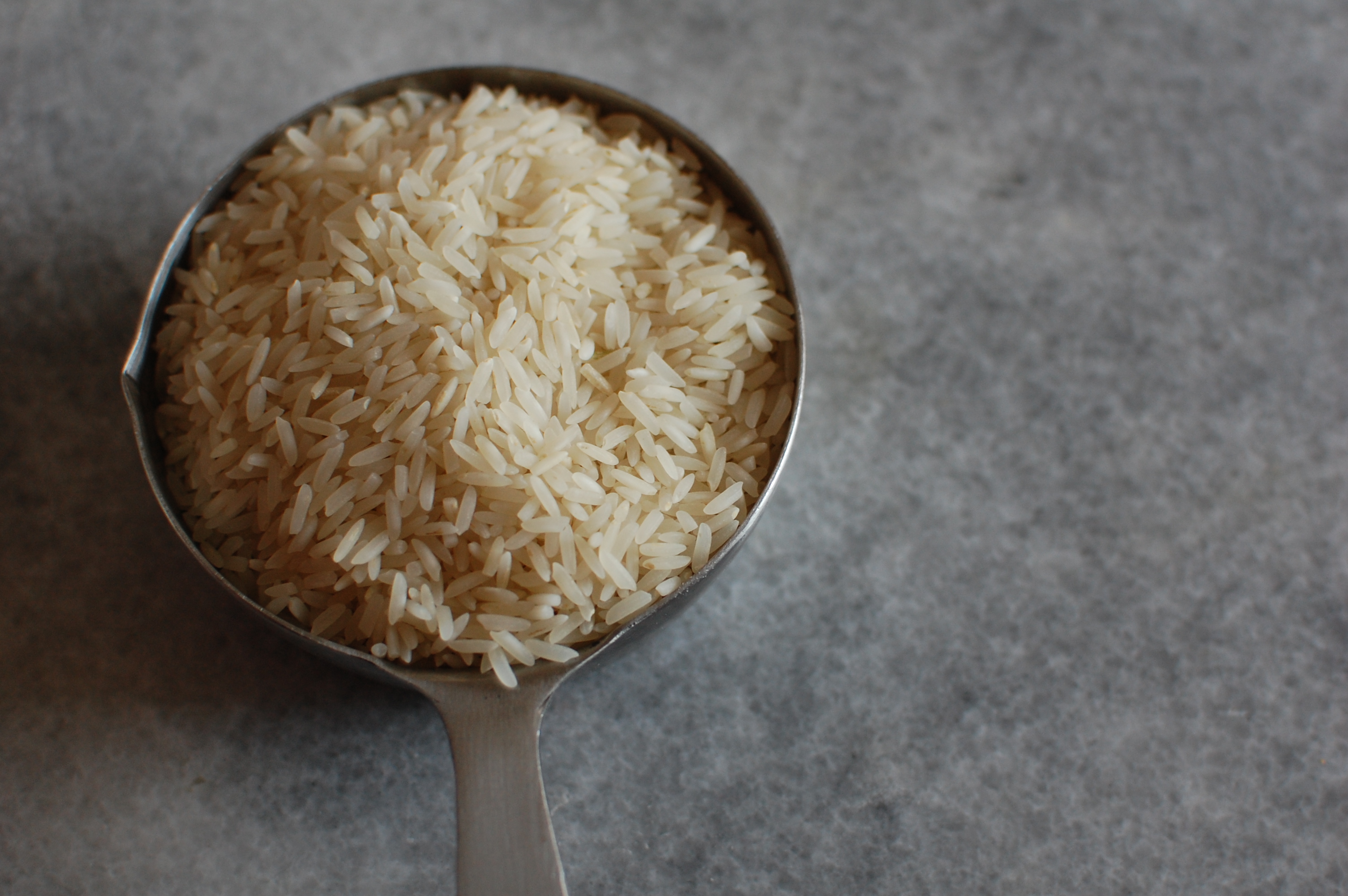 to the steamy stir of
a pot or the quick hot pulse of our hands
around a paper cup, or better yet
dinner.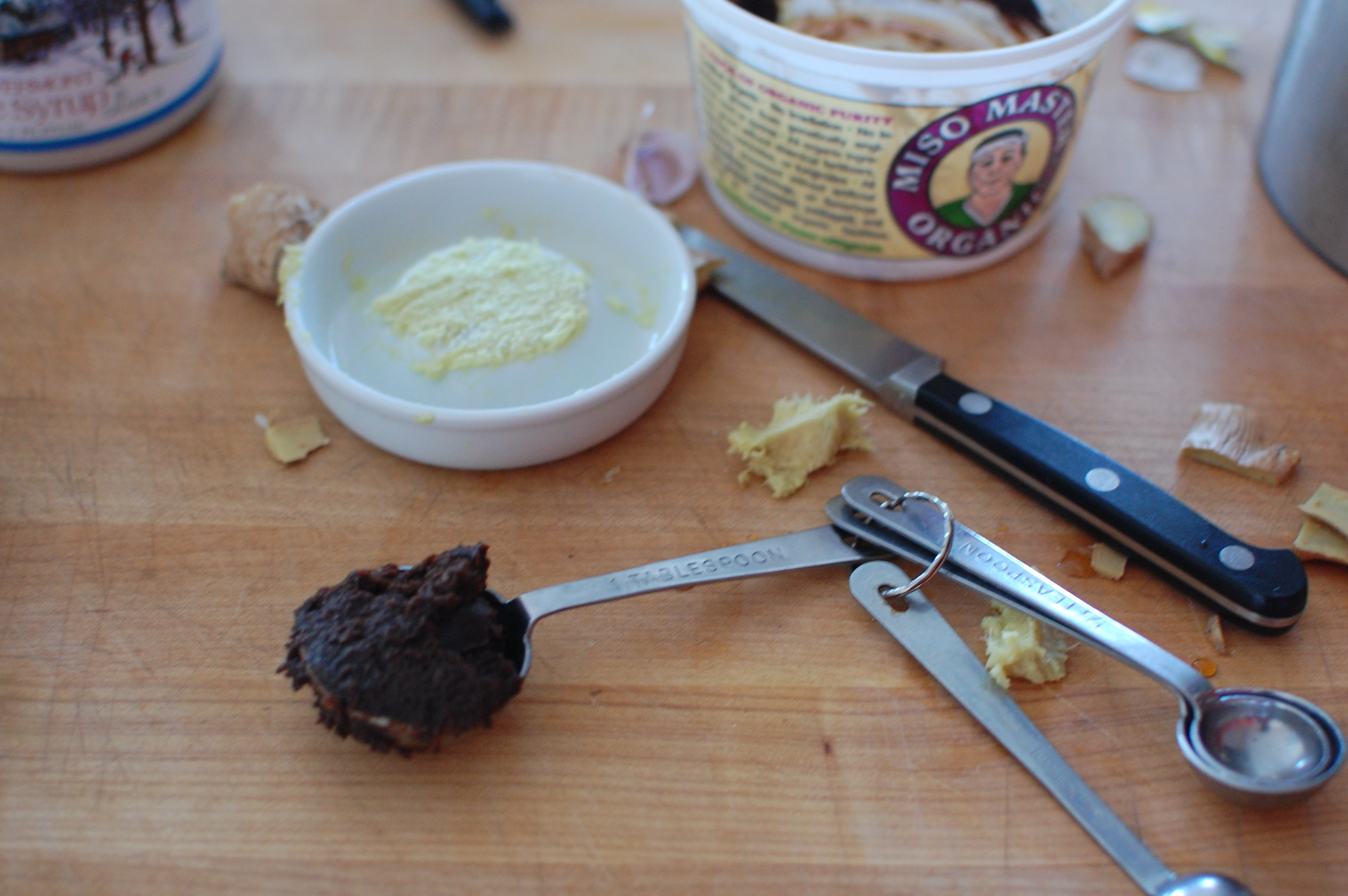 We talk about the cold,
unravelling our scarves.
and about how
everyone is chattering about it
as if they'd never seen a winter before.
We peel back each layer (releasing steam, too),
warm for now, sitting down
to eat.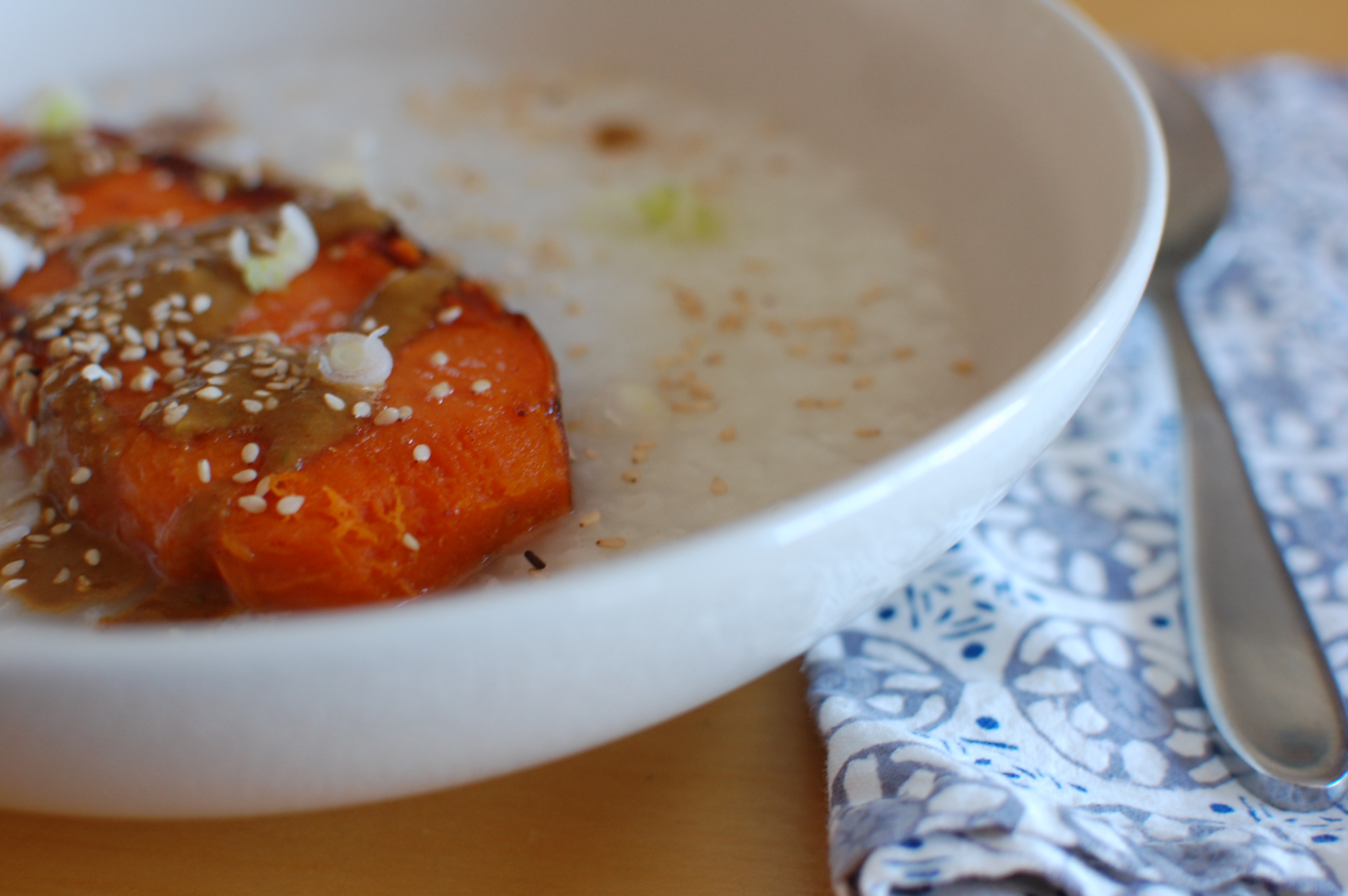 Congee with Yams and Miso Sauce
inspired by a recipe from Deborah Madison, Vegetable Literacy
My friend, Janet, introduced me to congee, and I've talked about it here a few times. It's the most appropriate meal for many occasions (sick friends, sad friends, hungry friends, your average Tuesday), but most of all the coldest day of the year.
serves four
1 cup white basmati rice
10 cups water
2 teaspoons salt
4 garnet yams, scrubbed
2 tablespoons coconut oil (olive will do, too)
For the sauce:
2 cloves garlic, roughly chopped
2 inches fresh ginger root, peeled and grated
2 teaspoons maple syrup
2 heaping tablespoons miso
2 tablespoons rice vinegar
1/4 cup water
2 tablespoons toasted sesame oil
4 scallions (whites and most of the green), sliced
For the garnish;
1/4 cup  toasted sesame seeds
2 scallions, sliced
1. Combine the rice and water in a large pot. Bring to a boil, reduce the heat to medium low, and cover the pot. Cook, every so often, until the mixture thickens, between 1 1/2-2 hours. Stir in the salt.
2. Meanwhile, place the whole yams in a steamer (or a pot with a little water if that's what you have) and steam until tender, 30-40 minutes. Remove from heat, and cut each yam in half lengthwise. Melt the coconut oil in a large frying pan over medium heat. Place the yams (in batches if you have to), cut side down in the pan. Fry for about three minutes- then peek at the flesh of the yam. It should be crispy and golden, and this will probably take between 3 and 5 minutes.
3. To make the sauce, combine all of the ingredients in a blender and blend until smooth. Taste, and tinker with it if you like. Serve the yams over the congee, with first the sauce drizzled overtop, and then finally the toasted sesame seeds and scallions.